It seems to be turning into a trend. For the sixth-straight Atlantic basin hurricane season, a named storm developed before the season officially began. The National Hurricane Center (NHC) designates June 1st as the official start date for the Atlantic hurricane basin. But, of course, tropical systems don't pay attention to the calendar. Let's take a look back on that remarkable streak, and some of those other early season tropical systems, where they formed and what they eventually did. For the most part, the storms were weak, disorganized and confined to the open ocean. But, in 2018, Tropical Storm Alberto made an early season splash, landfalling on the Florida panhandle as an unusually early rain-maker. With that, first things first. When Tropical Storm Arthur officially formed off the Southeast coastline on Saturday, it became the first Atlantic season. It extended the streak of tropical systems forming before the 'official' start date of the tropical season. https://twitter.com/philklotzbach/status/1261853089809625089?s=20 A year ago, it was Subtropical Storm Andrea that became the first storm of the 2019 season, forming in a similar spot to  on May 20th. A day later, and Andrea was history - a fairly typically quick shelf life for an early season tropical system.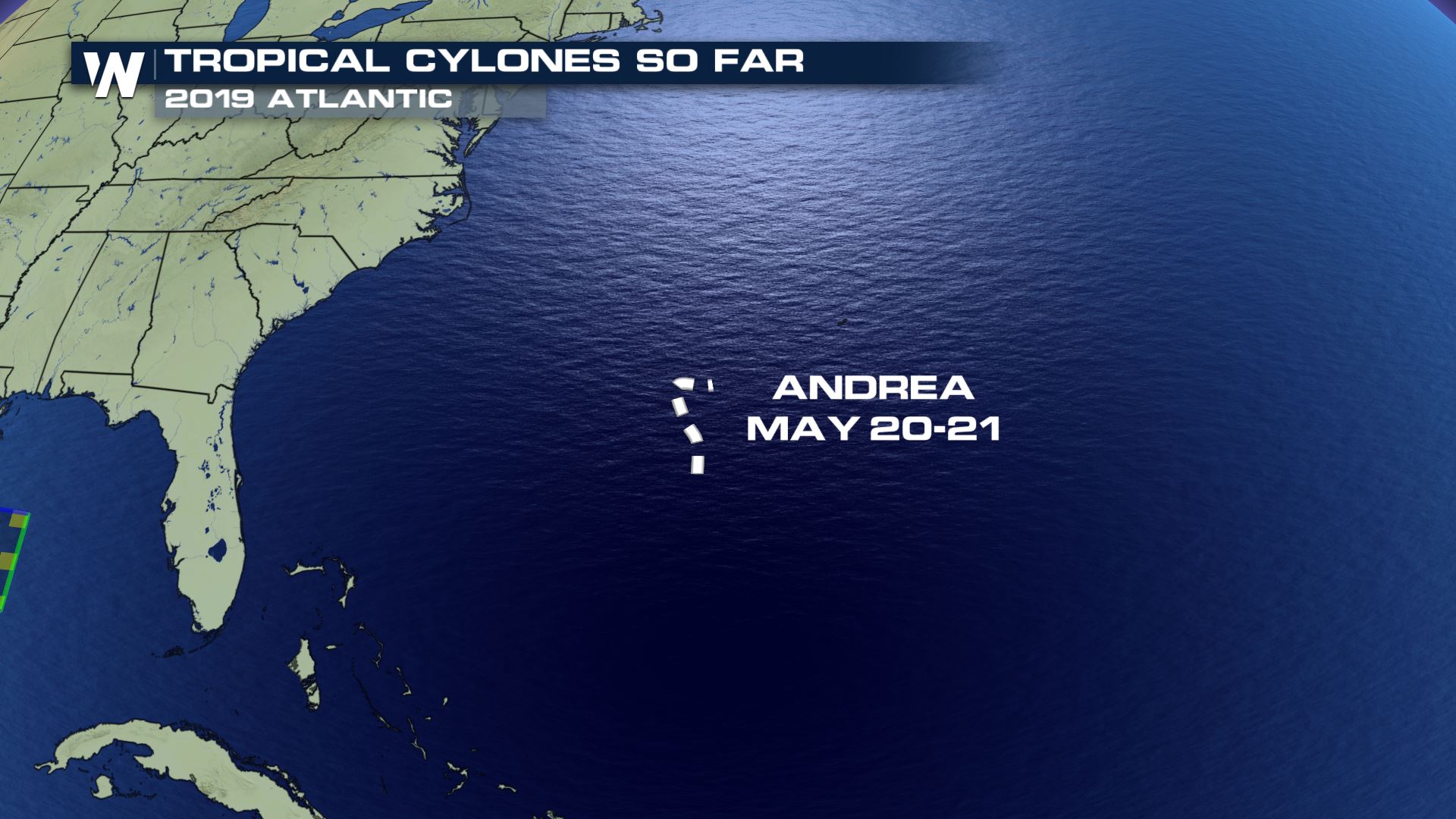 A year earlier in 2018, it was Tropical Storm Alberto that formed before June 1st. Developing on May 25th, Alberto eventually made landfall on the Florida panhandle as a tropical storm before dissipating on May 31st.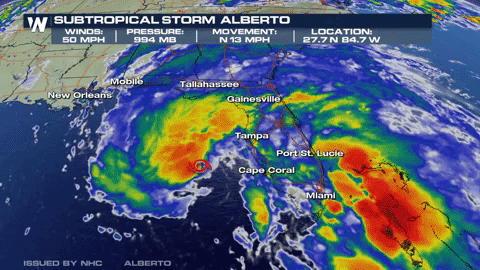 Talk about unusual. In 2017, a tropical storm formed in April. Arlene developed as a subtropical depression well northeast of Bermuda on April 19th, before turning into a tropical storm on April 20th. It dissipated over the cold waters of the northern Atlantic Ocean a day later.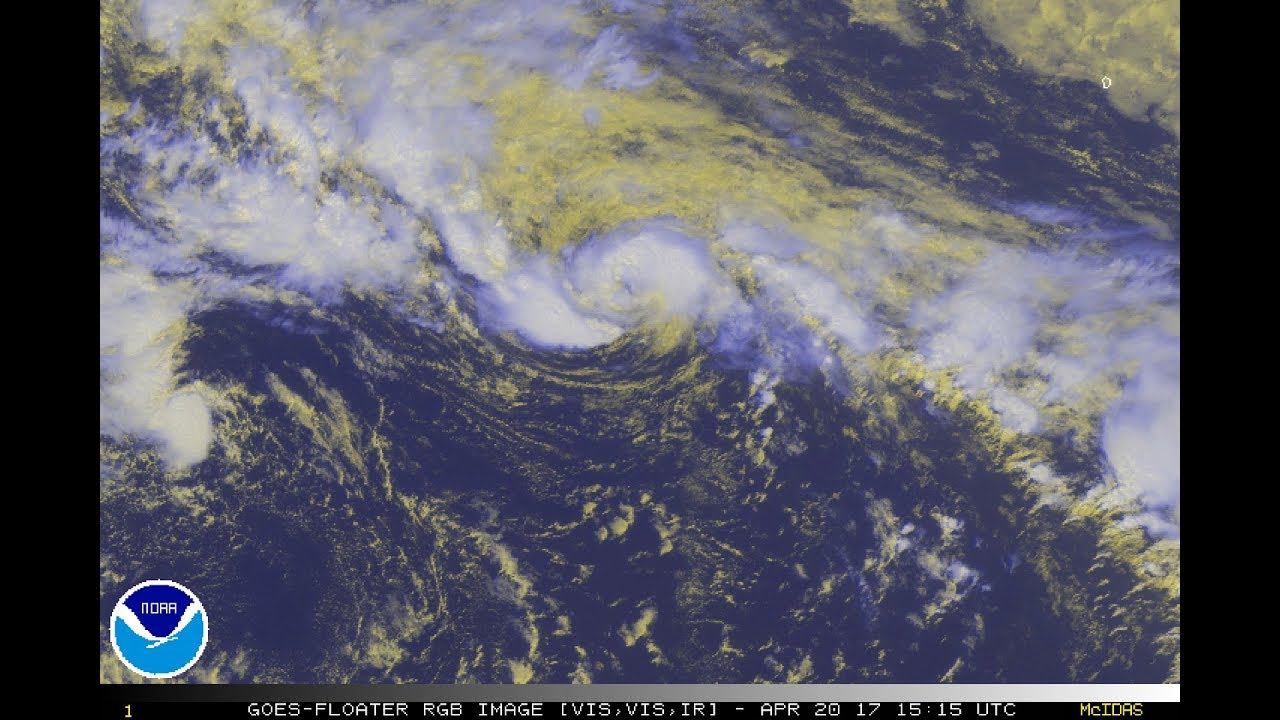 Perhaps 2016, though, was the most unusual year out of this entire list. In 2016, a hurricane developed before the official start of hurricane season - and in January, no less. Hurricane Alex developed initially as a subtropical storm on January 12th before turning into a hurricane on January 14th over the north Atlantic. A day later, the cold north Atlantic sea-surface temperatures killed off the storm, but not before becoming the first Atlantic hurricane in the month of January since 1955.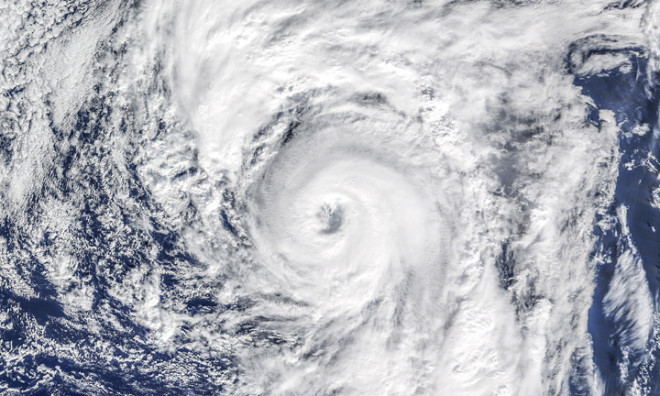 But that wasn't it. That year, Tropical Storms Bonnie and Colin also formed in late May, with Colin making landfall on north Florida as a tropical storm. Finally, in 2015, Tropical Storm Ana tracked parallel to the Atlantic coastline as a low-to-medium grade tropical storm. Forming just to the north of the Bahamas, Ana led to minor coastal flooding, heavy rain and some gusty winds along the North and South Carolina coastlines before dissipating hours after landfall on May 10th near Myrtle Beach.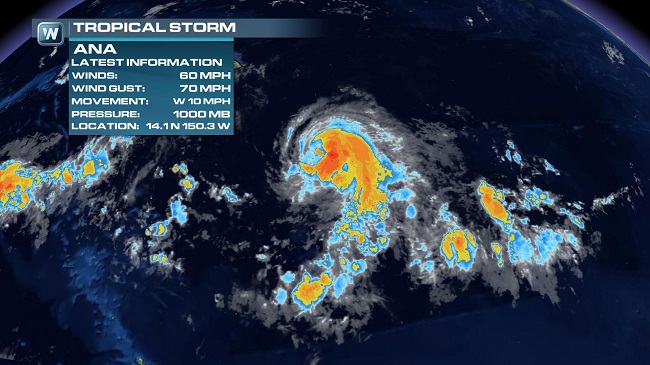 Stay with WeatherNation through the rest of this tropics season.