The city of Key West, Florida experienced their
warmest May temperature on record
on Tuesday, May 14th!  The thermometer soared to 94 degrees, something which had never happened in the city's 147-year-old weather record-keeping history.  Records have been kept at Key West since 1872.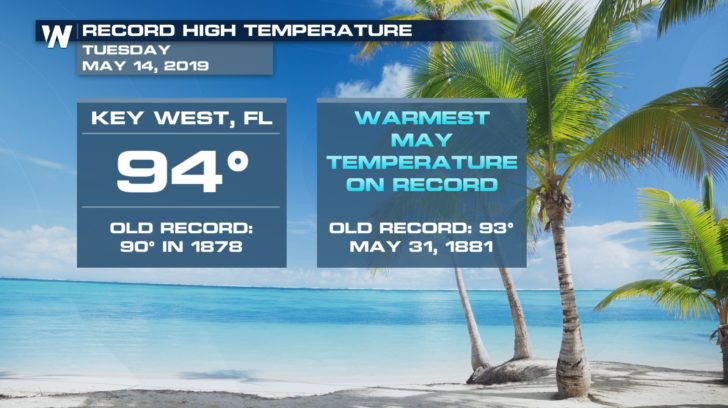 Prior to Tuesday's high of 94 degrees, the warmest May temperature was 93 degrees from May 31, 1881.  The warmest all-time temperature in Key West is 97 degrees, which occurred just twice---first on July 19, 1880 and again on August 29, 1956.   Easterly tradewinds and persistent sea breezes usually keep Key West's temperatures in check.  That's why Tuesday's 94 degrees was such a rarity for May, when the average high is 85 degrees. Other Florida cities observed record highs on Tuesday, May 14th as well.  Marathon reached 96 degrees, beating the previous record of 93 degrees from 1998.  Miami reached 95 degrees, surpassing the record of 94 degrees from 1985.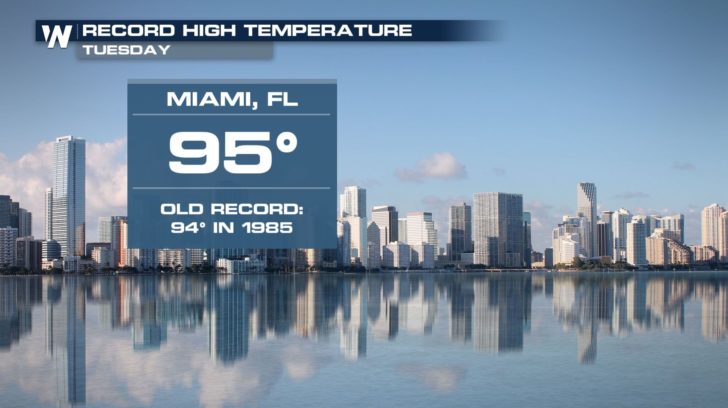 Looking ahead, temperatures in south Florida and the Keys will likely return to the 80s with chances for showers and thunderstorms through the remainder of the week.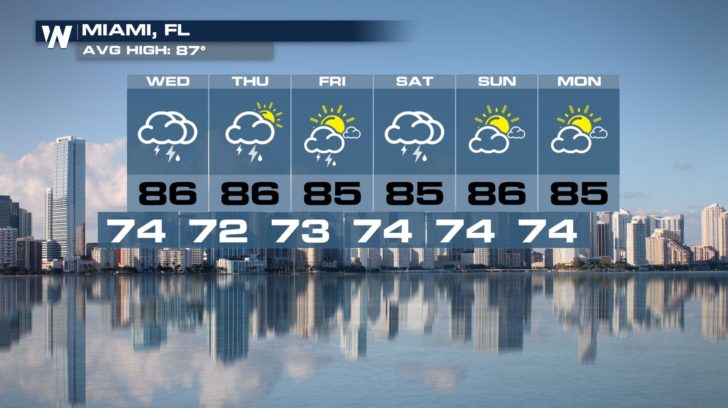 Are you curious about the forecast for your city?  Click
HERE
for that. -
Meteorologist Joe Astolfi