It was an icy start to the morning for many in and around Chicago. It made for an icy and dangerous commute for many around the region. It was all due to freezing drizzle and light wintry precipitation that fell across the region earlier today. This wintry weather led to Winter Weather Advisories being issued across northern Illinois and will stay active through early afternoon. Fortunately, warmer weather is in the forecast over the next few days. Temperatures by Friday will reach into the low 50s, close to 20 degrees above average. Enjoy it especially after the morning your had Chicago!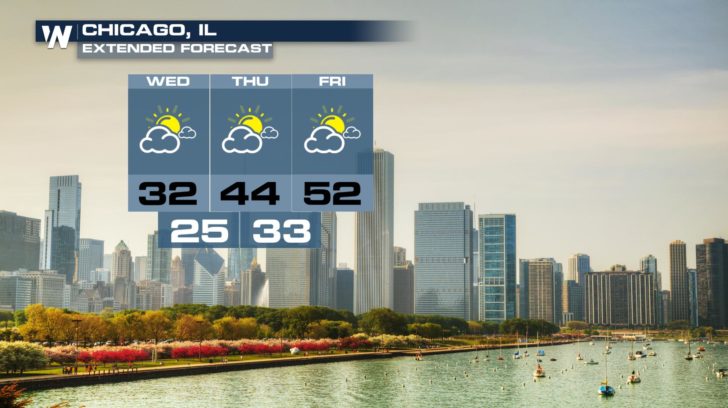 Chicago 3 Day Forecast showing that warmer weather is on the way. For WeatherNation, I am
Meteorologist Marcus Walter
.