A powerful early season winter storm continues to impact the Northern Rockies. Several locations have already picked up over a foot of snow! Browning, MT has been buried under almost three and a half feet of snow since Friday. That's over two-thirds of their average annual snowfall....and it's still snowing.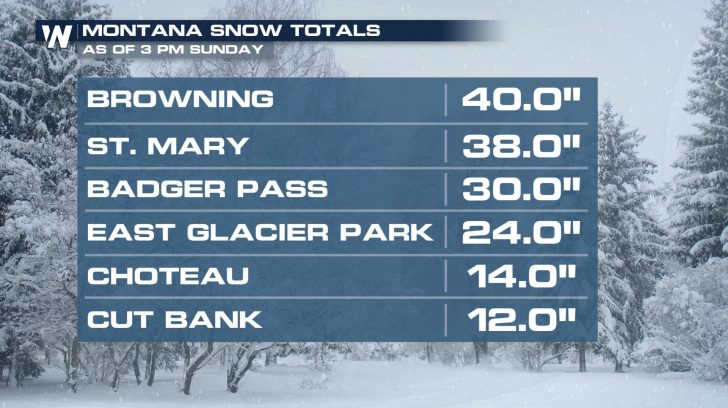 Snow will continue into Monday morning. This snow is wet which means it is also heavy. This puts a strain on trees and power lines. Tree damage and power outages are still likely this evening. Travel will remain hazardous through the night and early Monday. If possible, stay home until the storm settles late-morning Monday.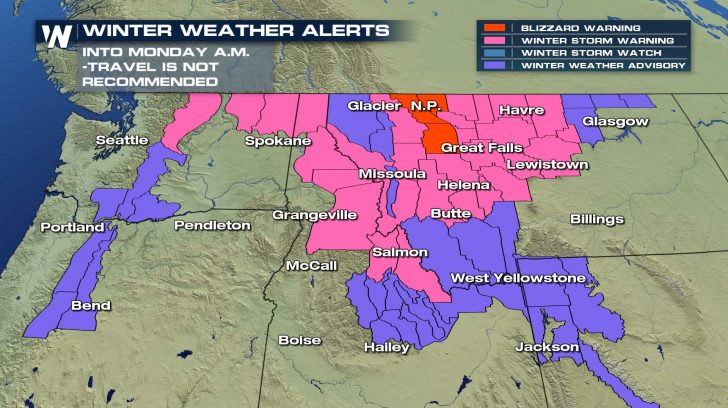 Several inches of additional snowfall is possible. This is the estimated accumulation for just Sunday evening through Monday.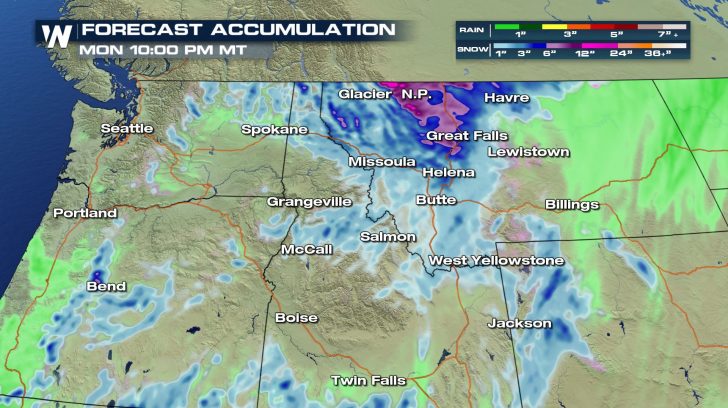 While feet of snow pile up in the mountains, some of the lower elevations have seen their first measurable September snow in almost a century.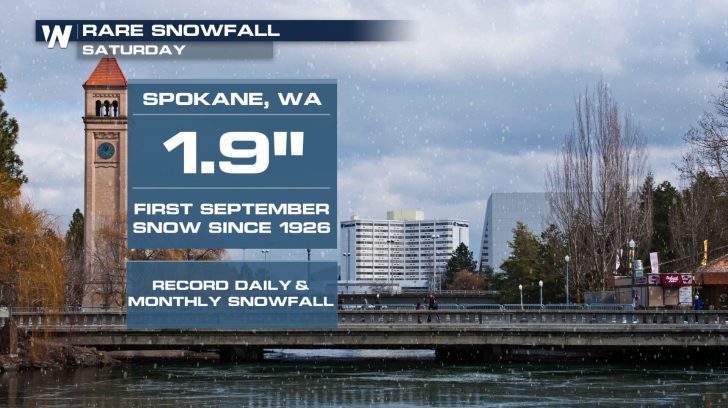 All of this snow comes along with bitterly cold conditions. Even though the snow will start to slow down on Monday in places like Great Falls, it's going to remain extremely cold. Overnight temperatures will drop into the teens Tuesday and Wednesday. Throw a little wind into the mix and wind chills will be in the single digits for parts of Montana.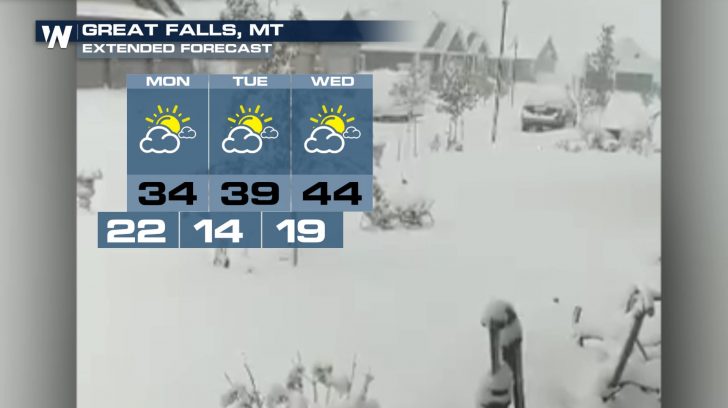 Several records are in jeopardy this week. Choteau looks to kick off the month of October with a morning low of 12 degrees. That would shatter the previous record by over 10 degrees!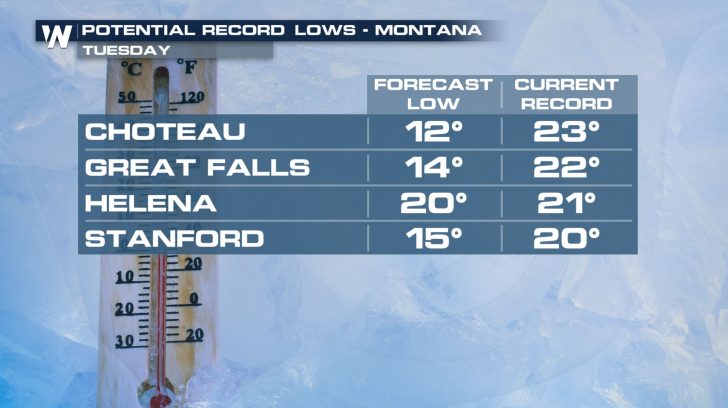 Temperatures will gradually warm up across the region, but not by much. Highs will remain well-below average in Missoula even into next weekend.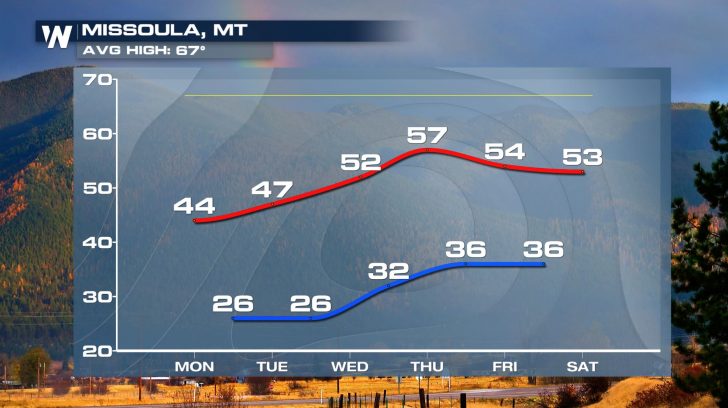 Stay warm and stay safe folks!