Another early season winter storm is moving through the Upper Midwest, bringing several inches of snow and a glaze of ice. Winter weather alerts, including some Ice Storm Warnings and Winter Storm Warnings, extend from the Upper Peninsula of Michigan to Iowa. Snow and Ice should start to taper off into early Wednesday morning ending this winter storm.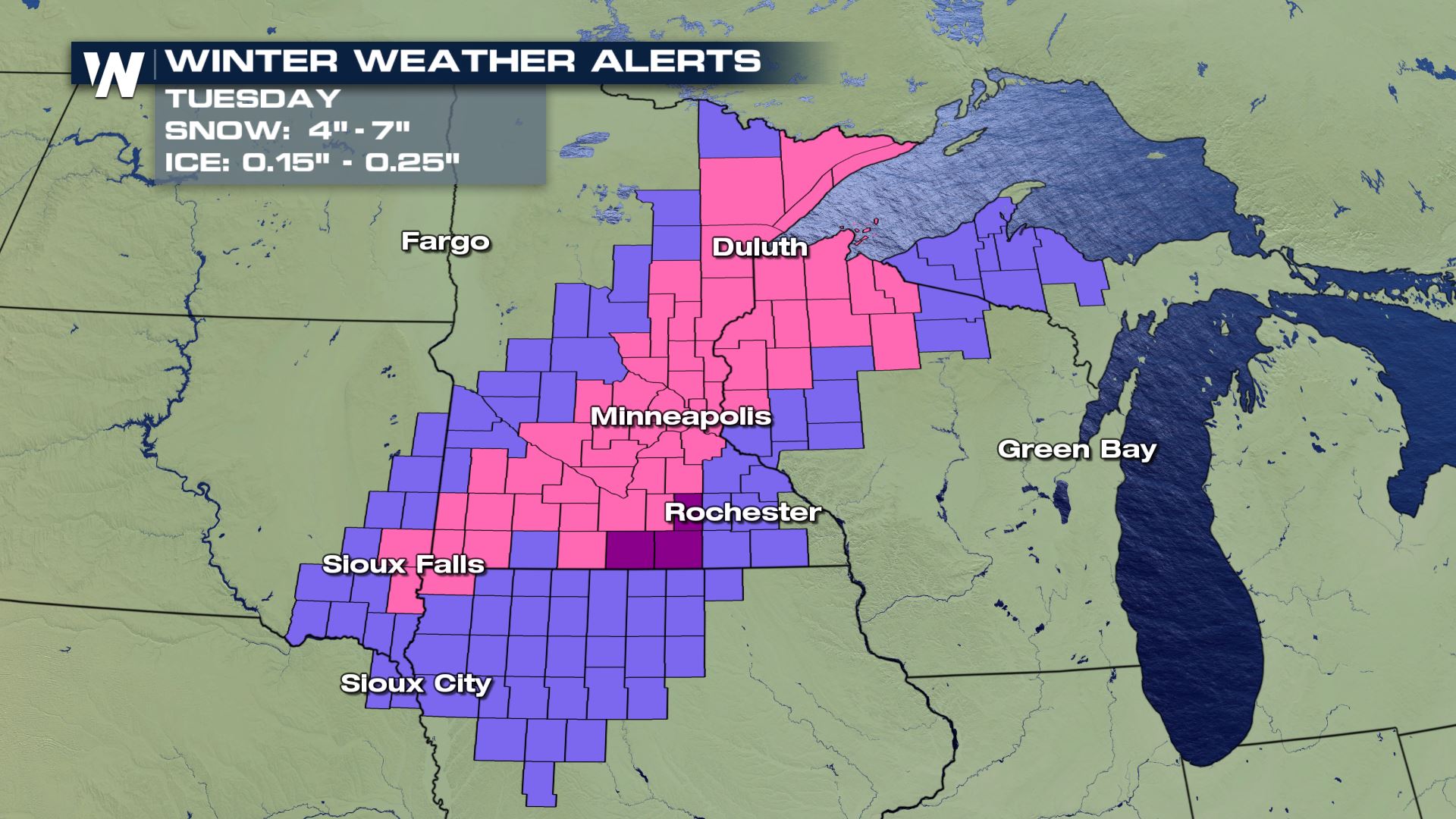 Here is what we have seen so far: Nebraska has seen the most ice accumulation up to 0.62" so far. Anything over 0.25" can cause tree limbs to break and cause power outages. Be extra cautious on the roads tonight, they will be slippery.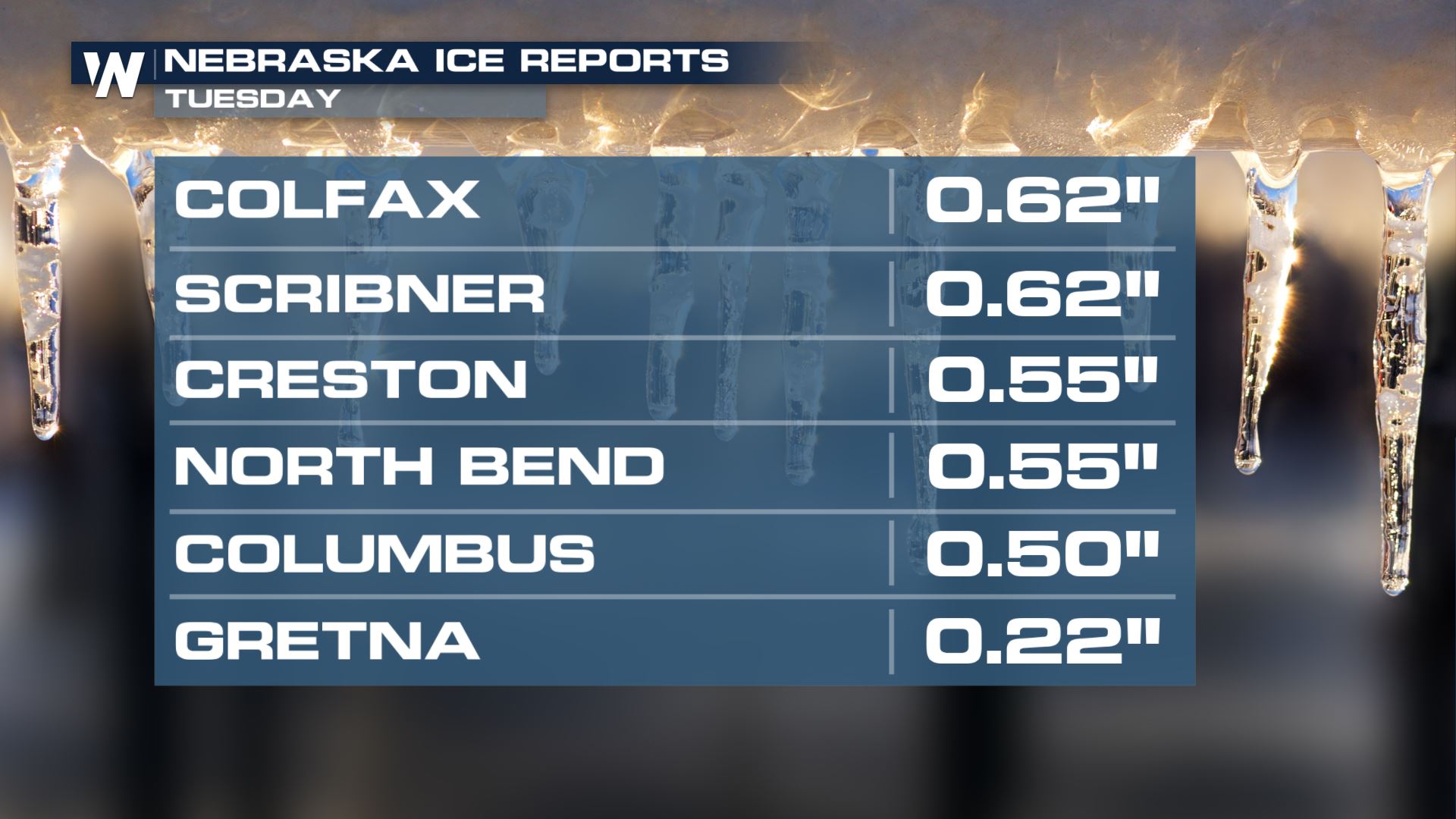 A little bit farther behind the front temperatures cooled a bit faster so we saw some snow. Totals up to 8.5".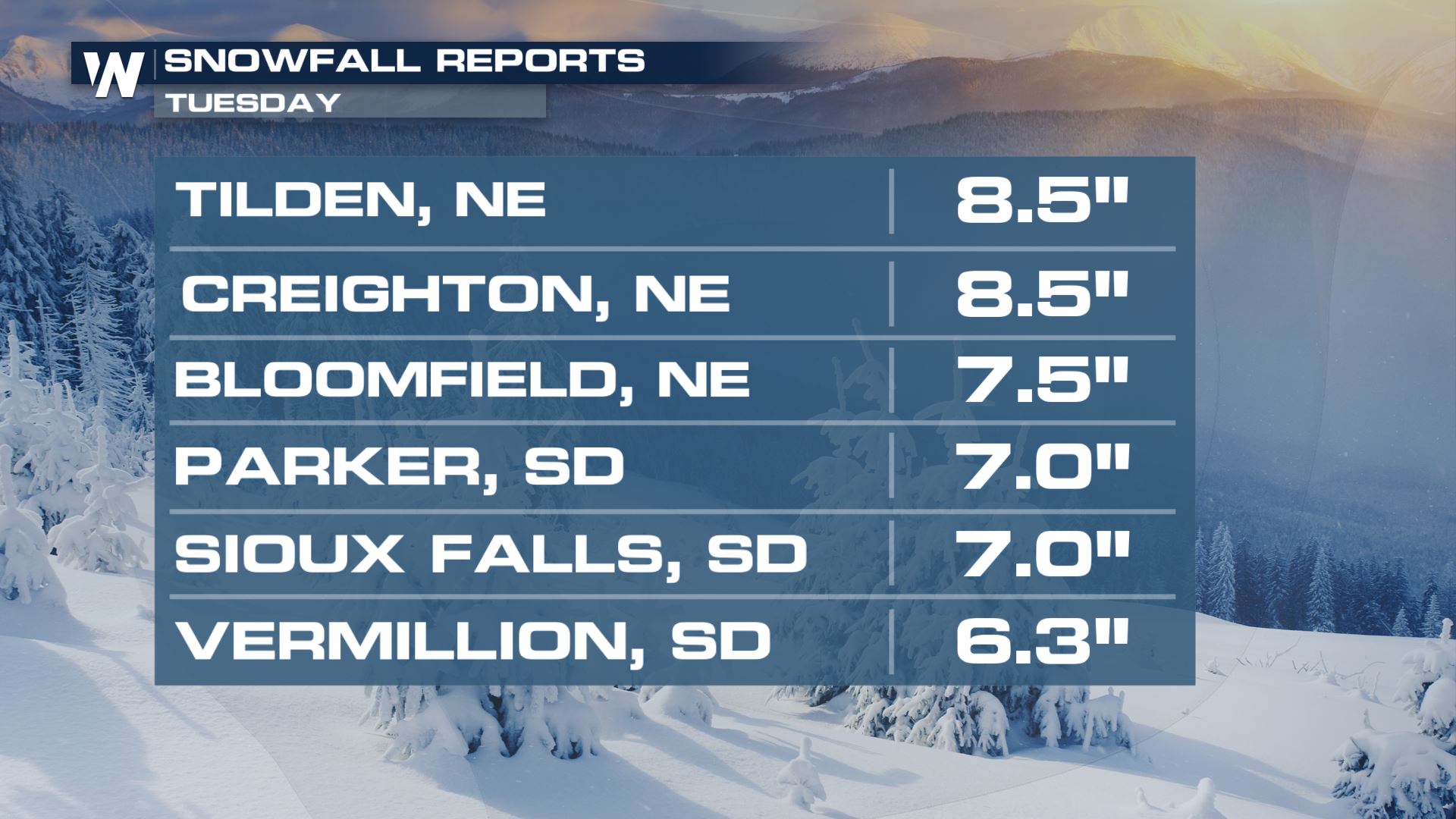 Any additional snow and ice potential should be slowing down throughout the rest of tonight but we could still see a couple inches of snow and ice.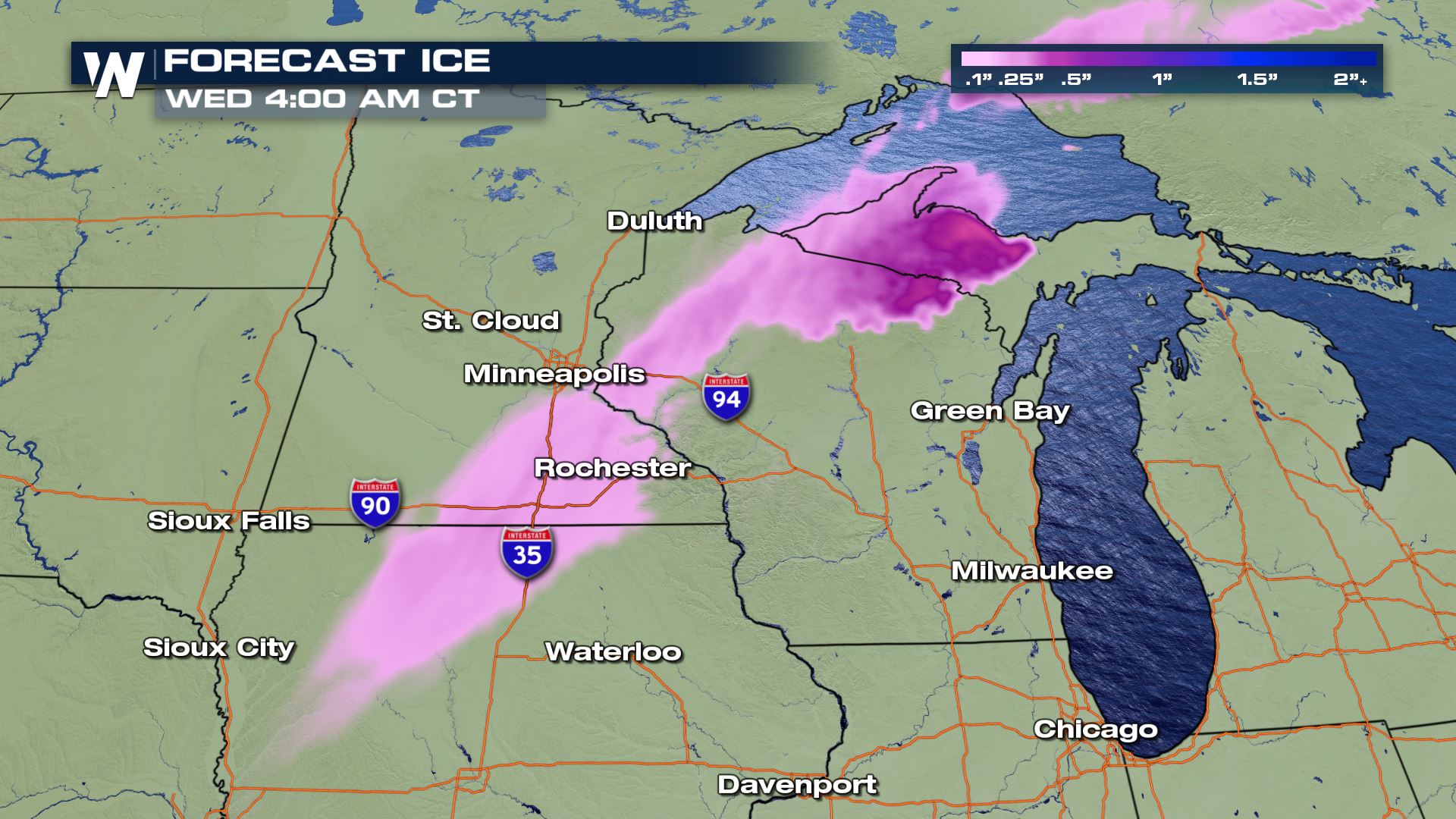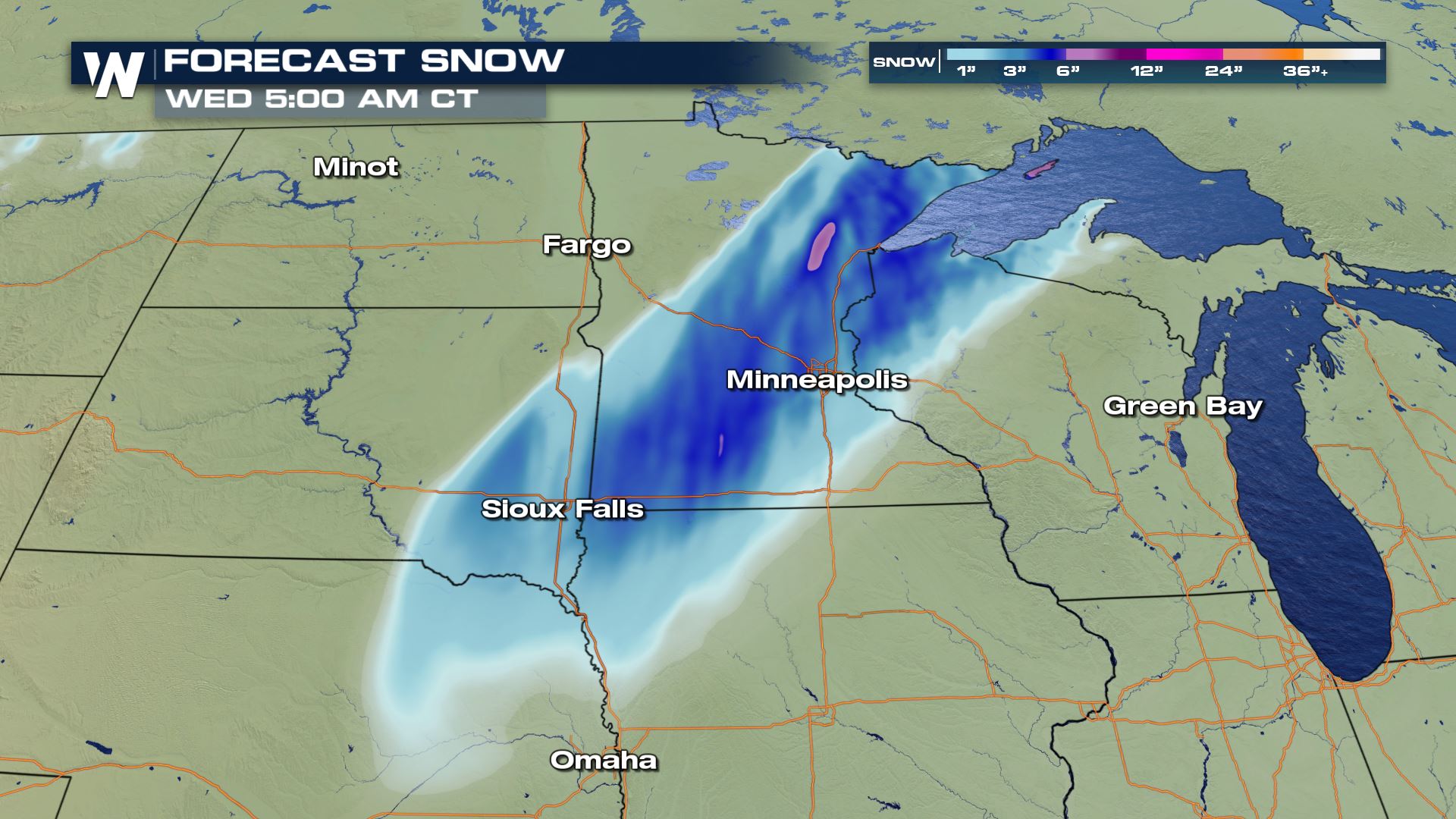 Thankfully this system is moving fast. By early Wednesday morning, most of our winter precipitation chances should be over.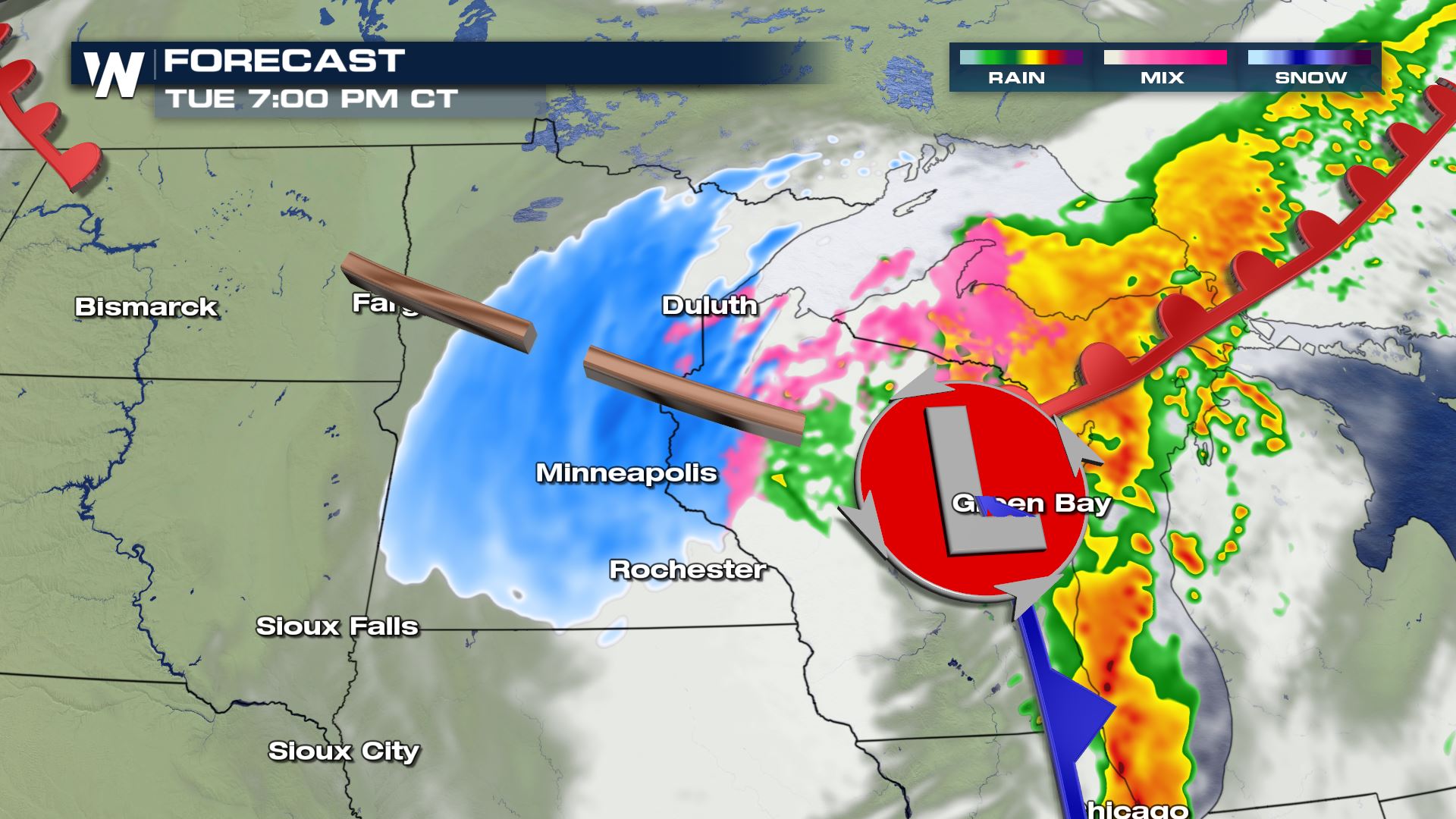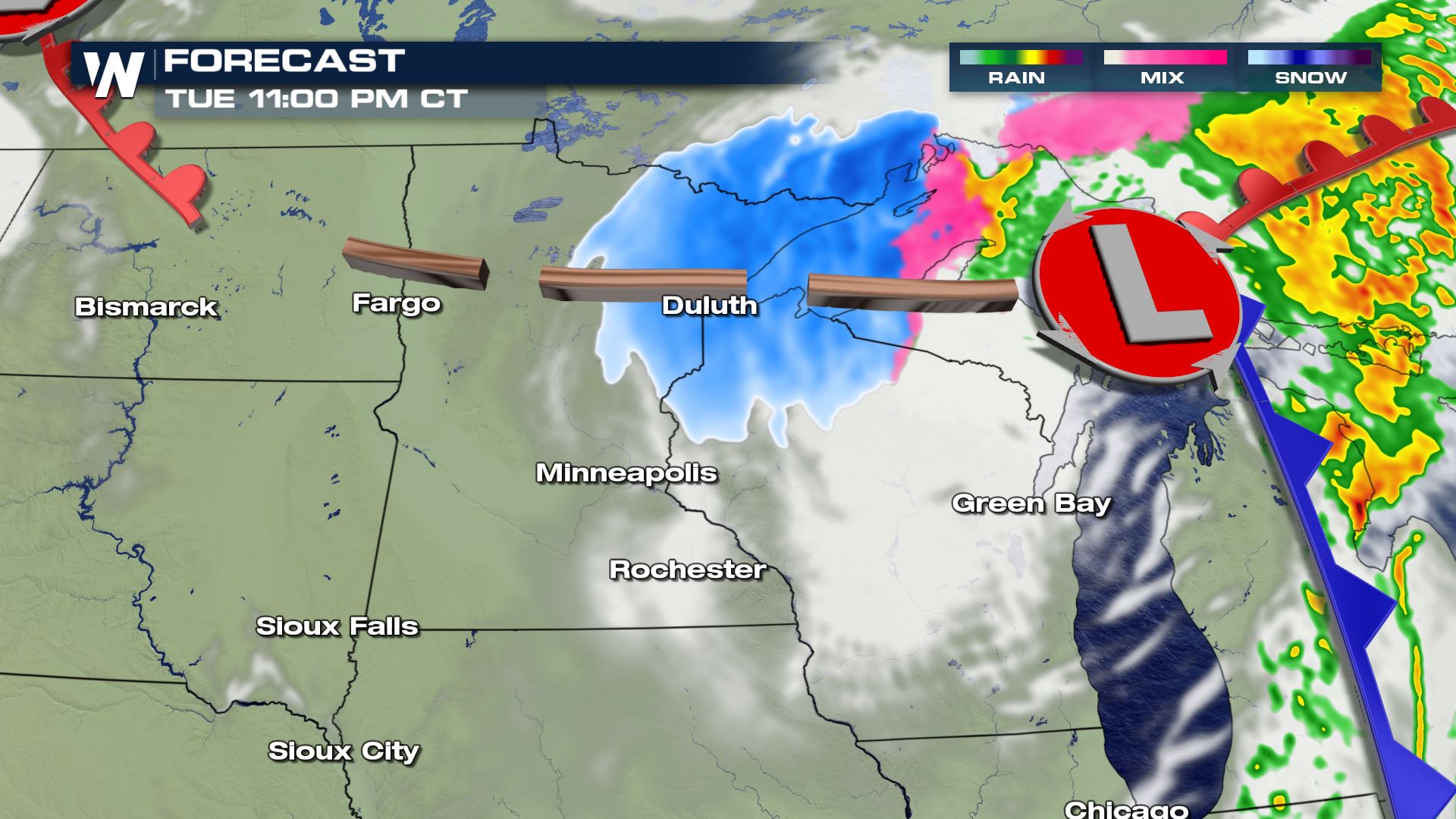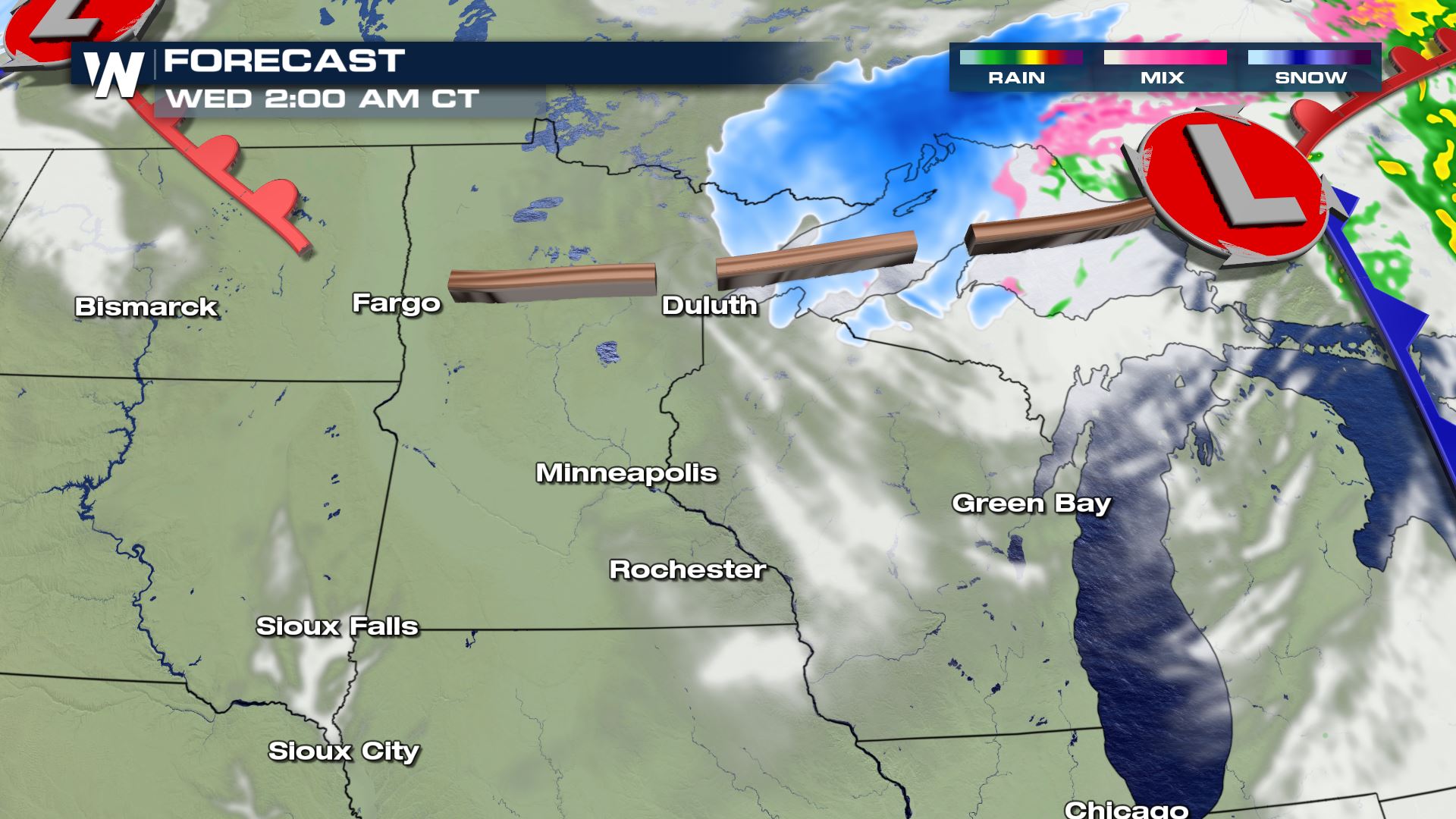 Ahead of the front, we are tracking severe storms and the flooding rain threat across the eastern US. For more on that click
here.