Persistent moisture from the Pacific Ocean will feed a series of low pressure centers in the Four Corners region and Southwest to produce heavy snow and some pockets of ice. Winter alerts extend from the Texas Panhandle to eastern Arizona.
Winter Alerts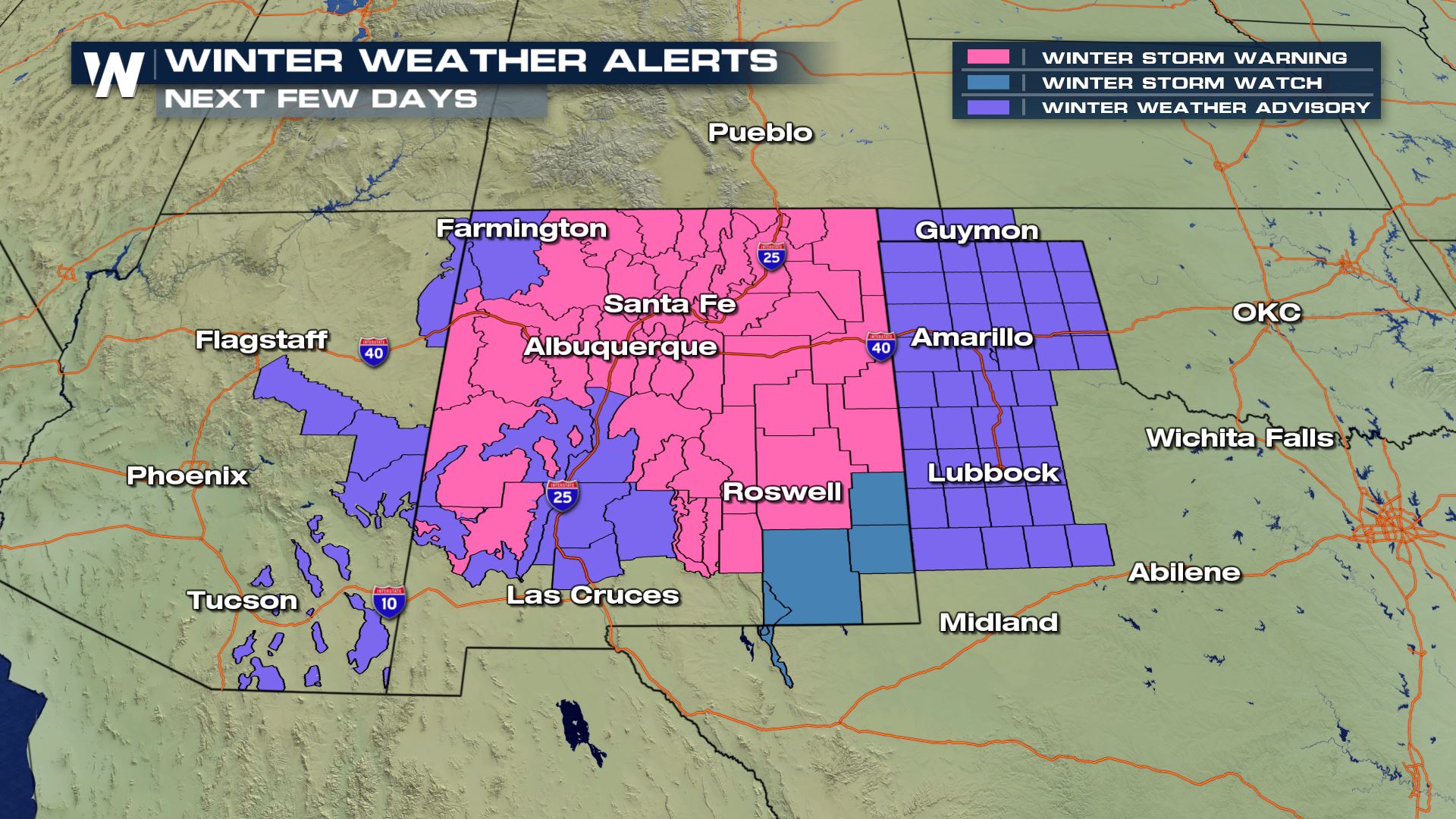 Snowfall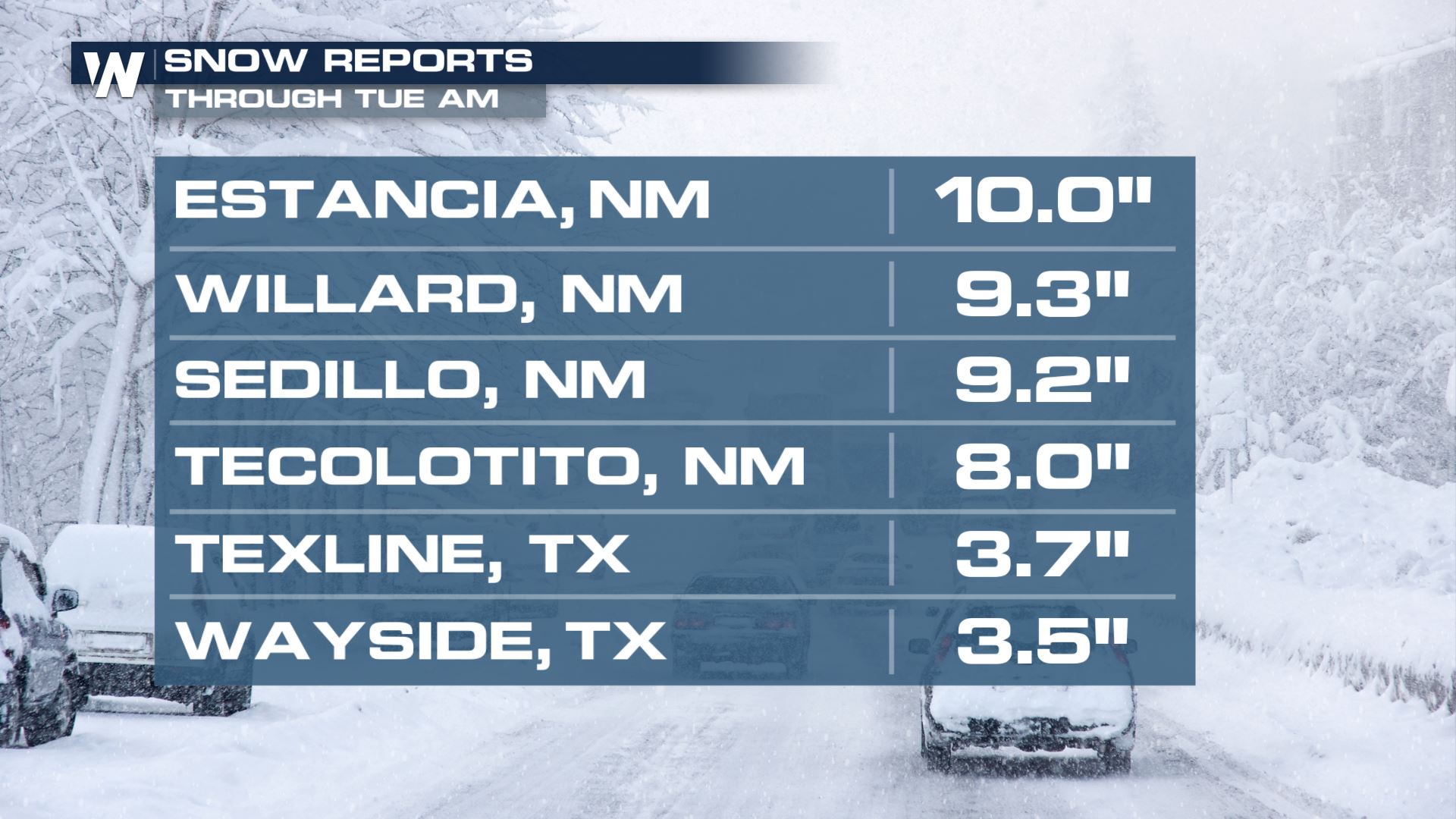 Areas in New Mexico and Texas have seen significant snow accumulation and more is on the way through Tuesday afternoon.  The heavy snow has lead to dangerous travel and numerous accidents have been reports, especially in New Mexico. https://twitter.com/WeatherNation/status/1227283908397371392 https://twitter.com/NWSAlbuquerque/status/1227244810806759426
Accumulation Forecast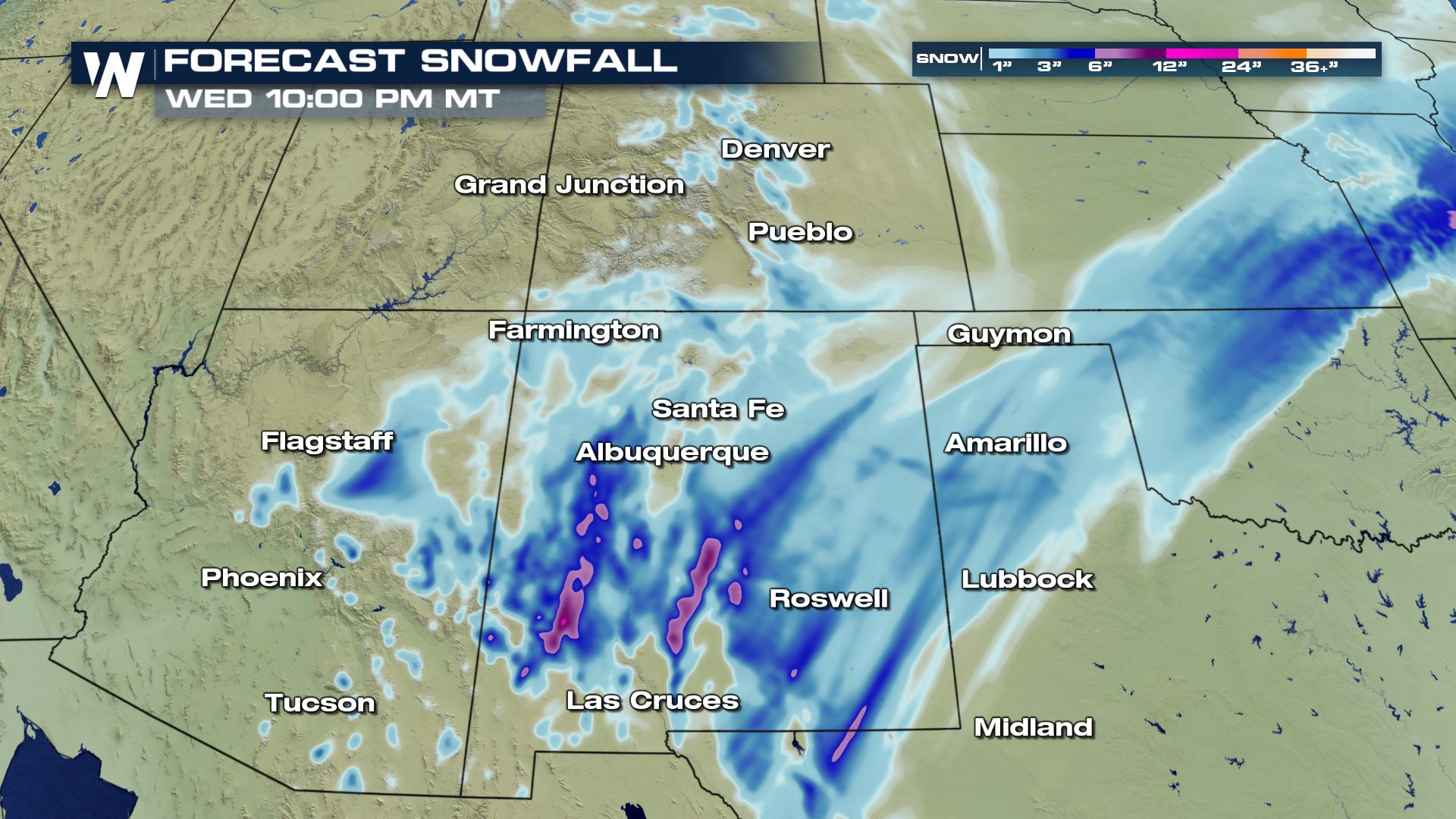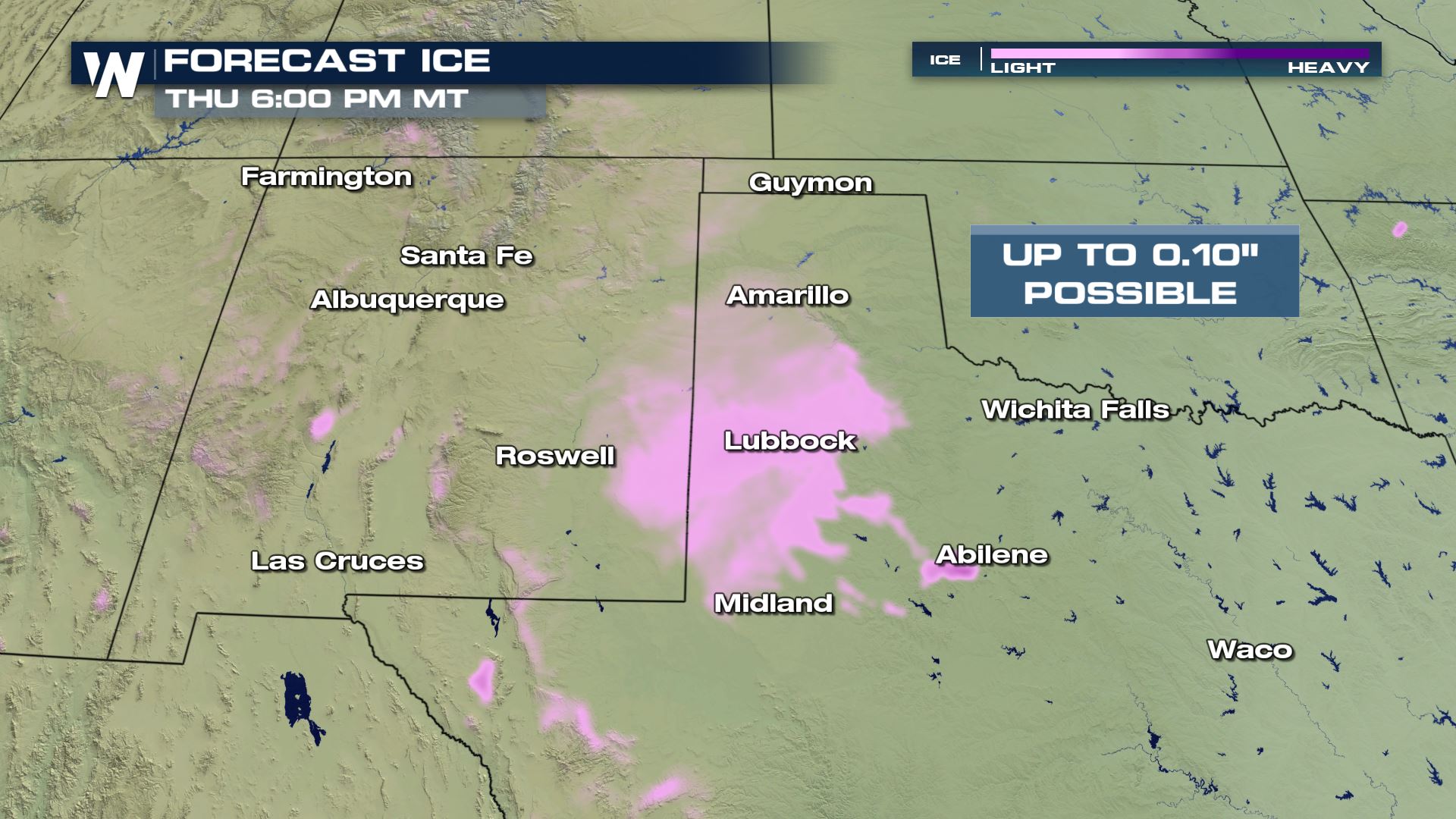 Forecast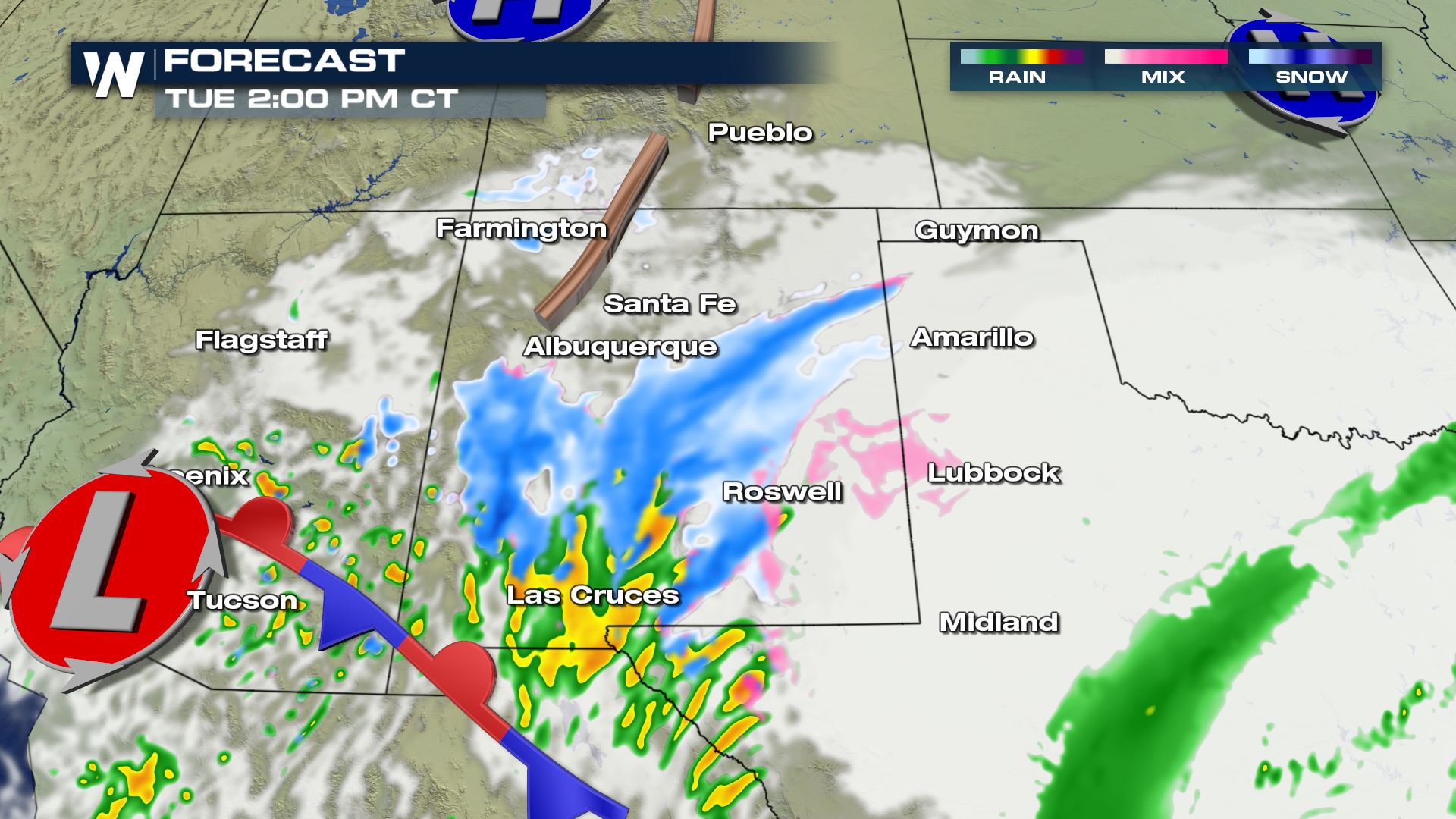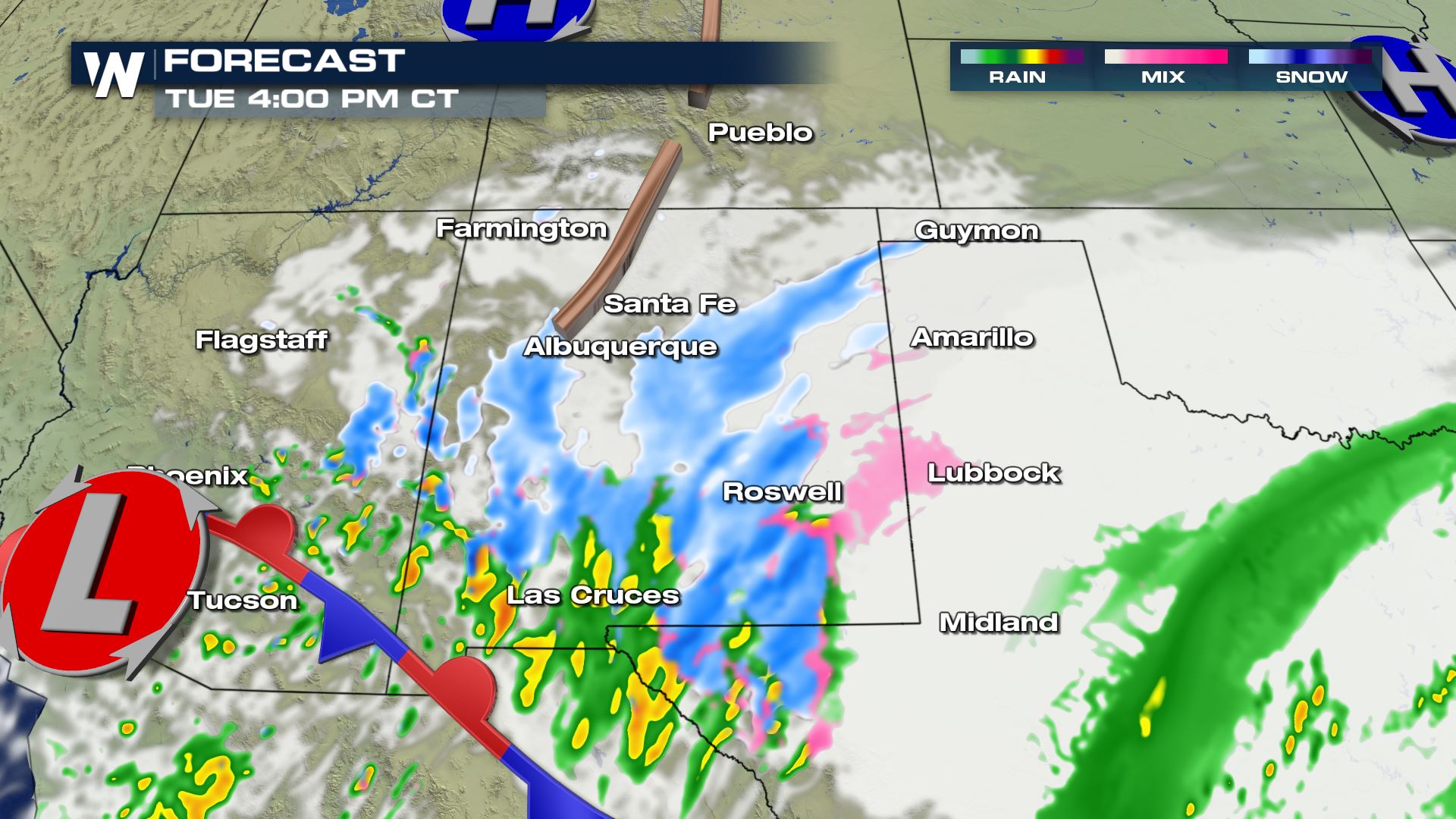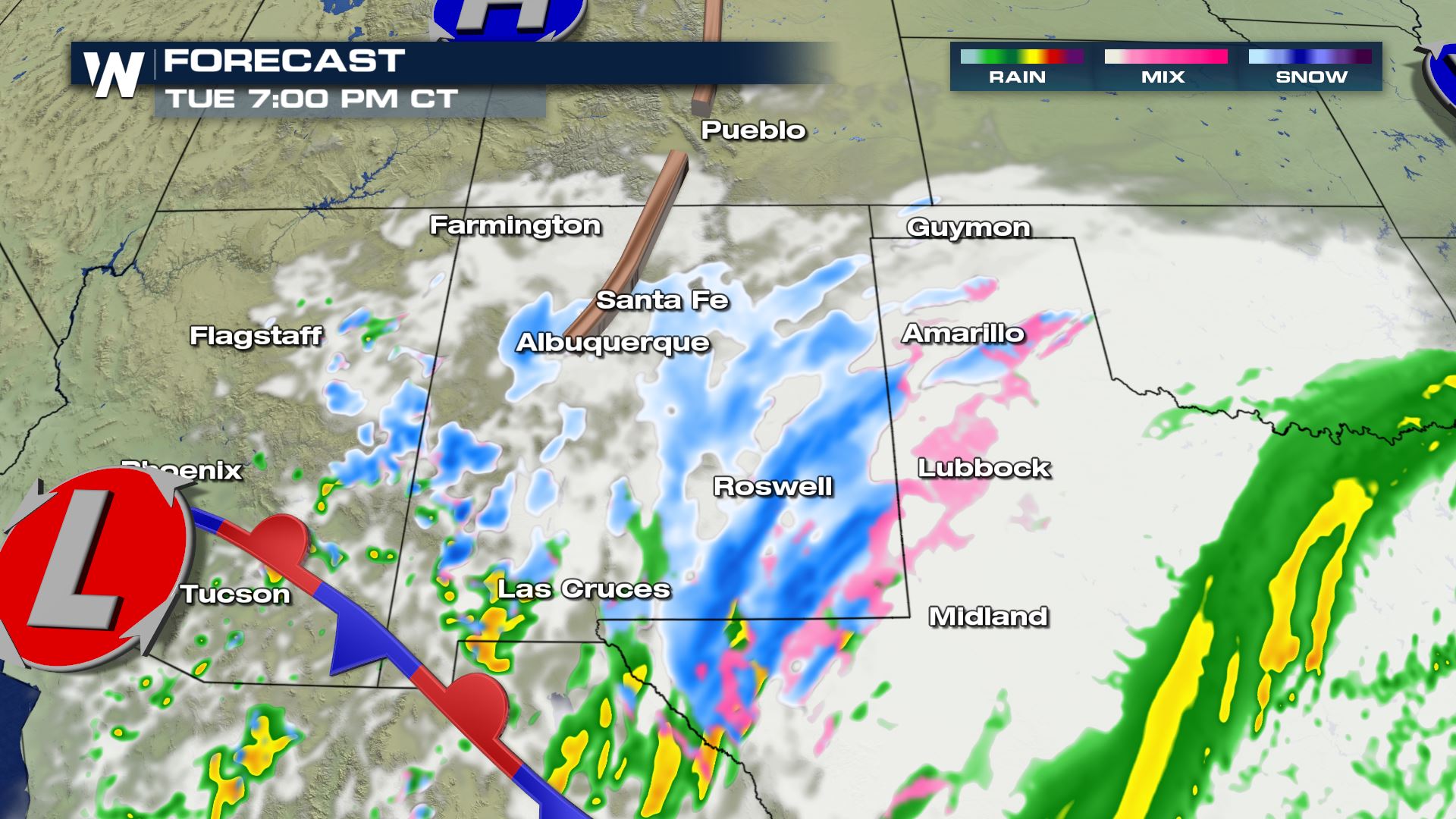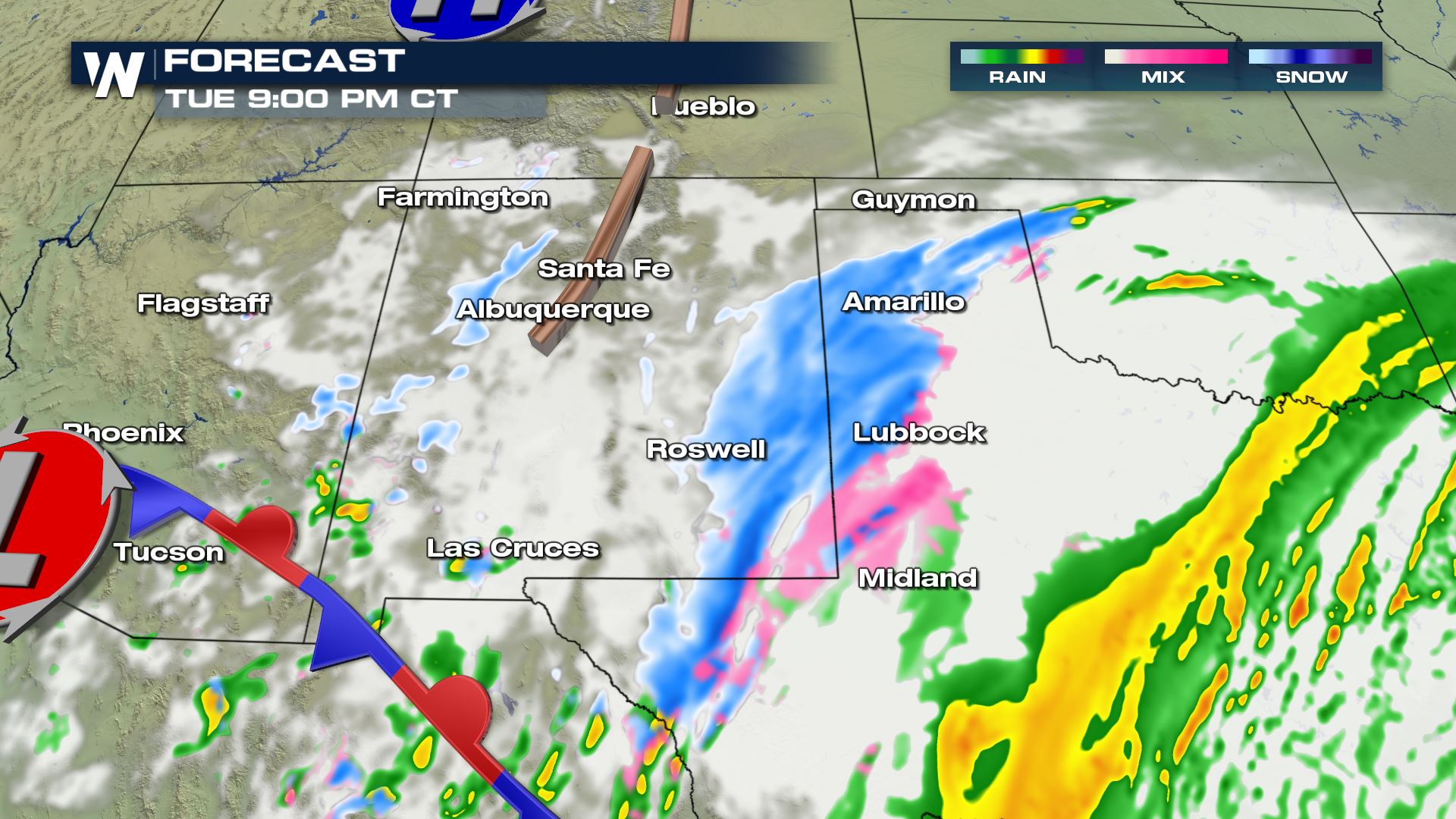 The snow showers will last for the rest of Tuesday and even into early Wednesday morning.  The evening commute could be very dangerous and if the snow can linger, Wednesday morning could be messy as well. WeatherNation will keep you updated with the latest alerts and accumulations in the Southwest.