A low pressure system moving through the Mid-Atlantic today will bring heavy rain, but also a chance for some heavy snow from the Appalachians to the Northeast. Here is the latest forecast.
Key Messages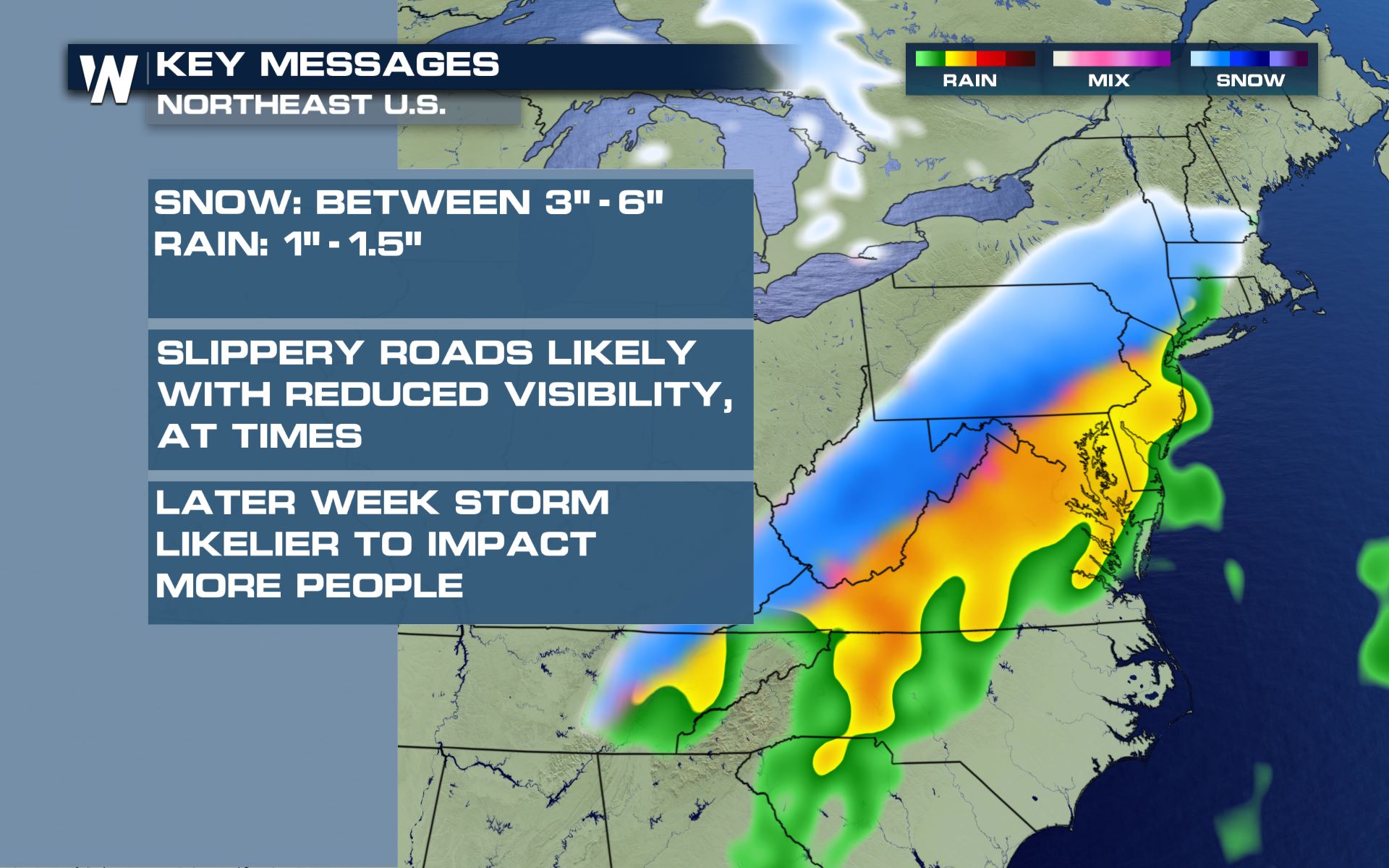 We could see some travel impacts from the wintry weather today, but it looks like the system on the way for Wednesday will have much bigger impacts to many cities in the East.
Winter Alerts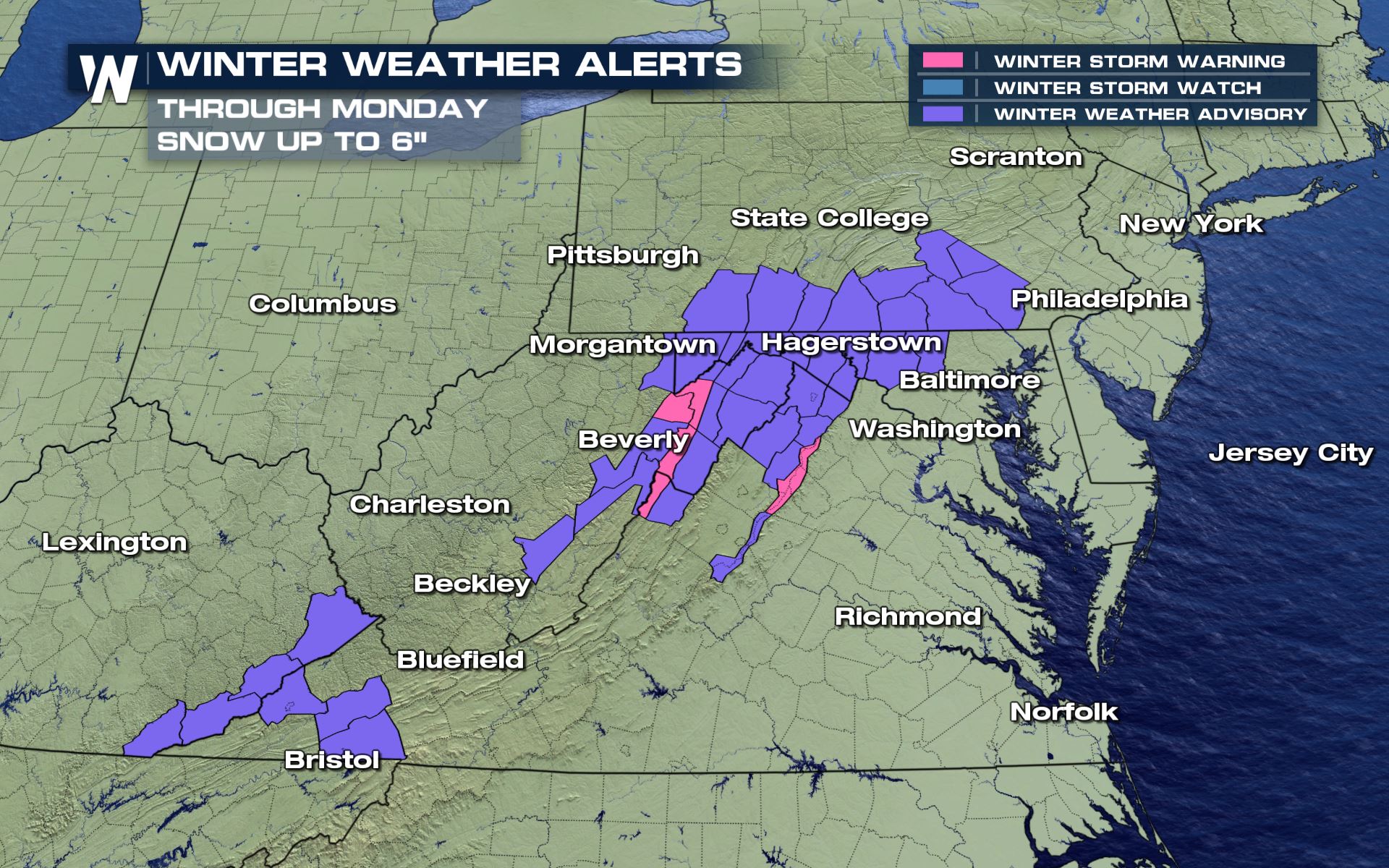 Up to 6" of snowfall will be possible from eastern Kentucky to southern Pennsylvania.  Many of these areas are already under winter storm watches for what is on they way by Wednesday and Thursday.
Forecast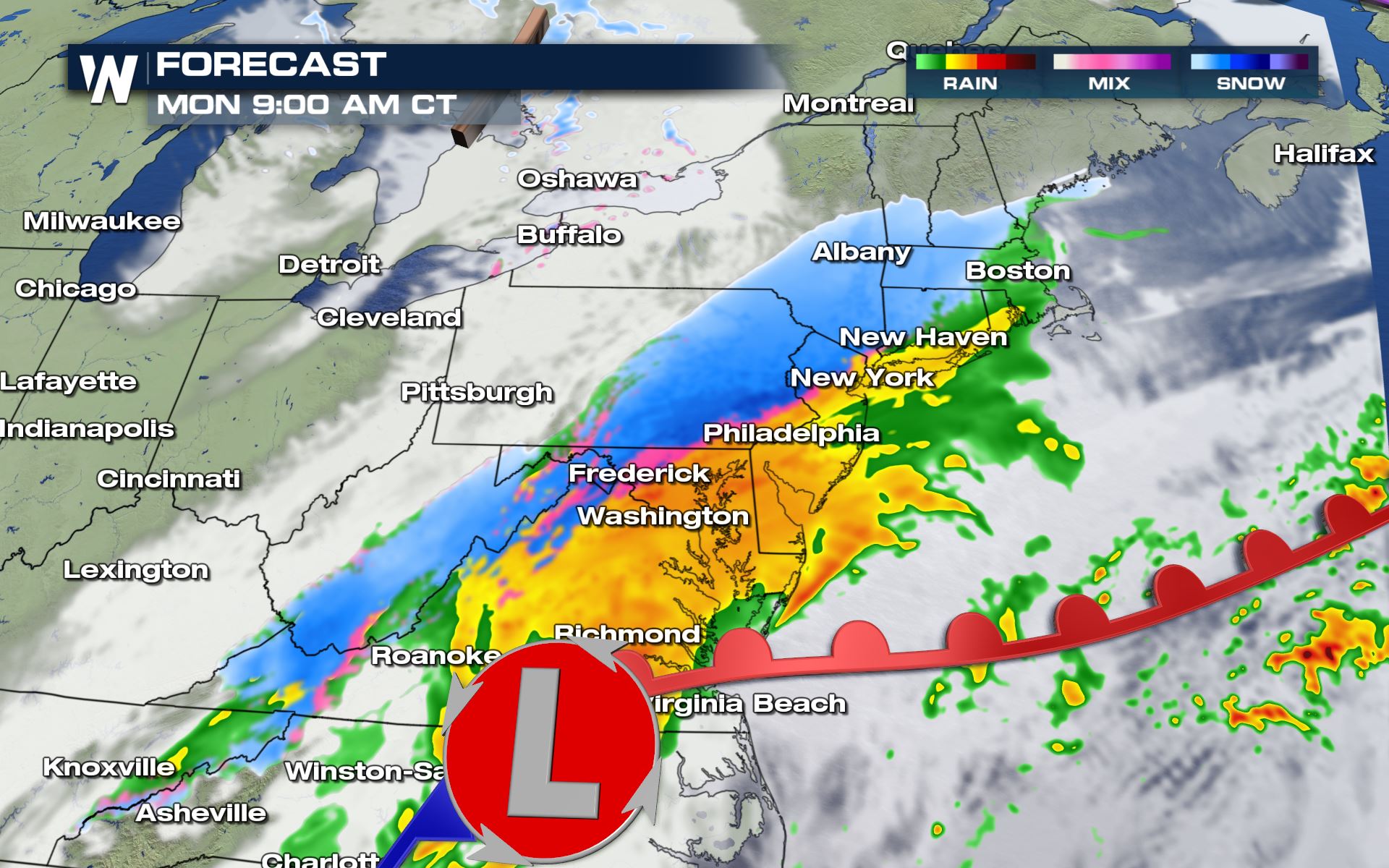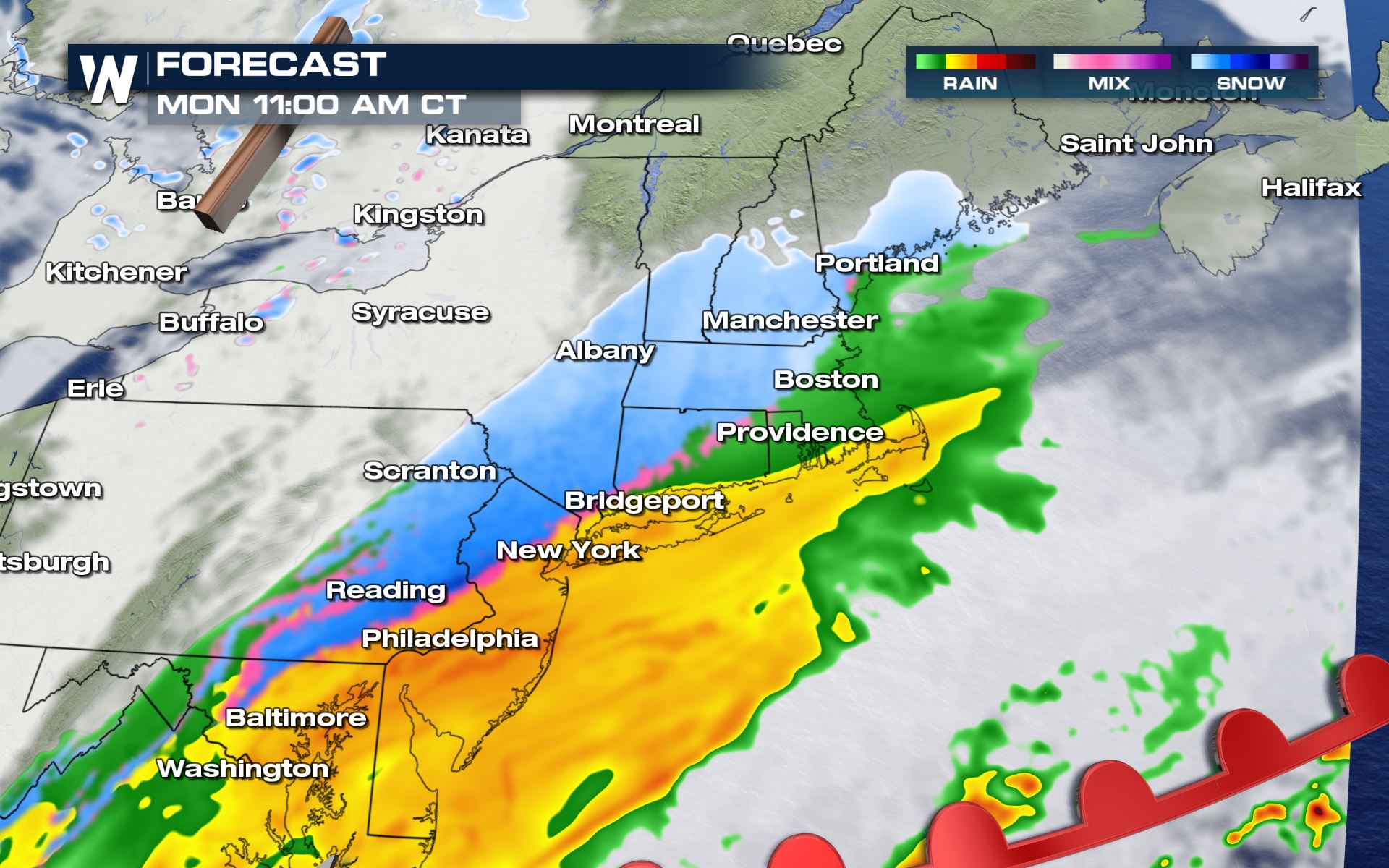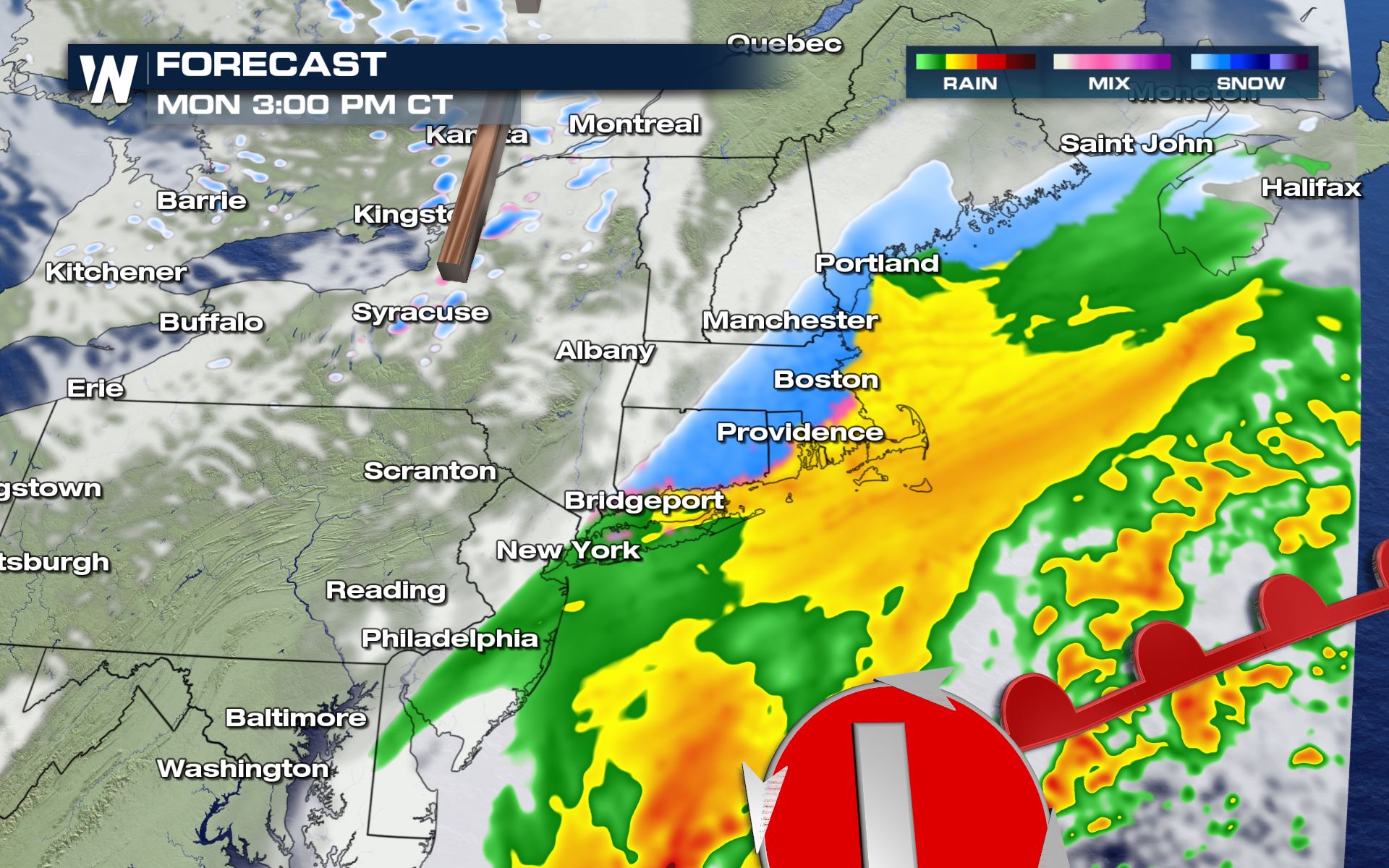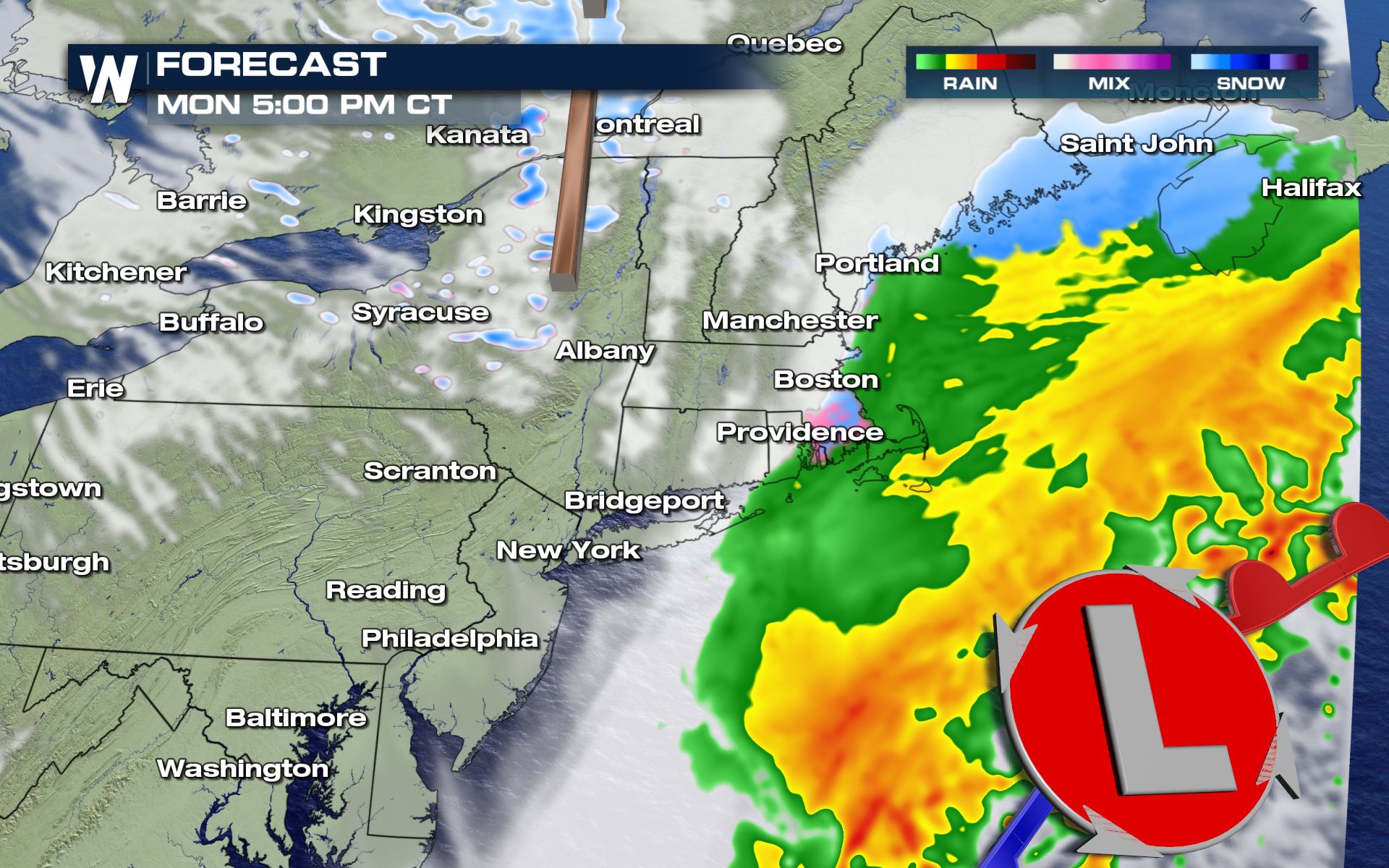 The timing for today's snow and rain will be all morning and through the afternoon. The low pressure system should be out in the Atlantic waters by Monday evening. Keep it tuned to WeatherNation for the latest on the snow forecast.