February has been on a tear when it comes to wintry weather. That's true around the Great Lakes region as well, where many areas have recorded above average snowfall. This includes the city of Chicago, which recently wrapped up its snowiest three week stretch in over four decades. Winter weather advisories have been issued for parts of the Midwest and even west central Michigan for several inches of snow that could impact travel.  The alerts for Michigan begin later this evening and continue overnight into Monday morning.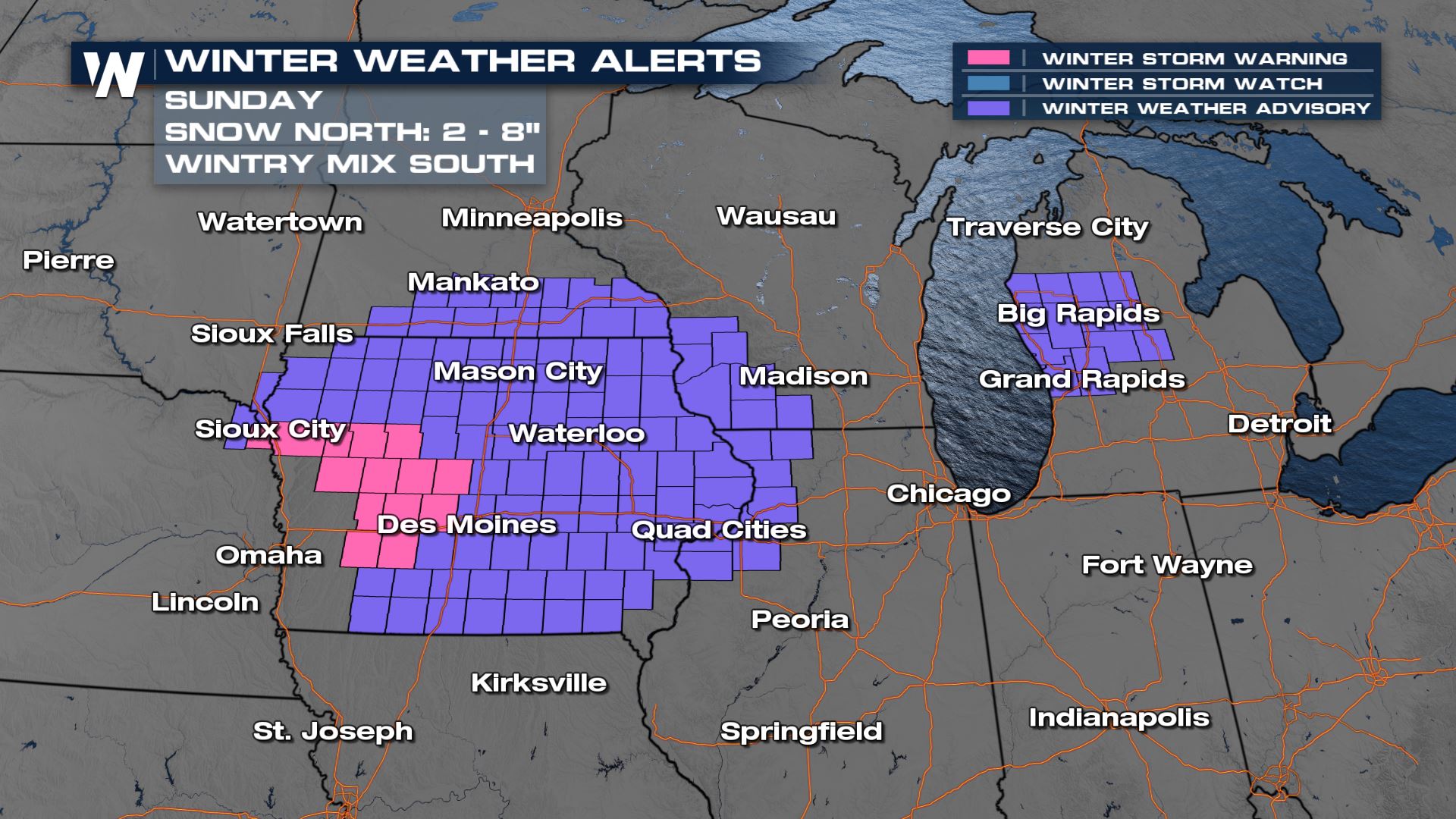 Some parts of Iowa have already picked up more than half a foot of snow, with several more inches expected through Sunday evening.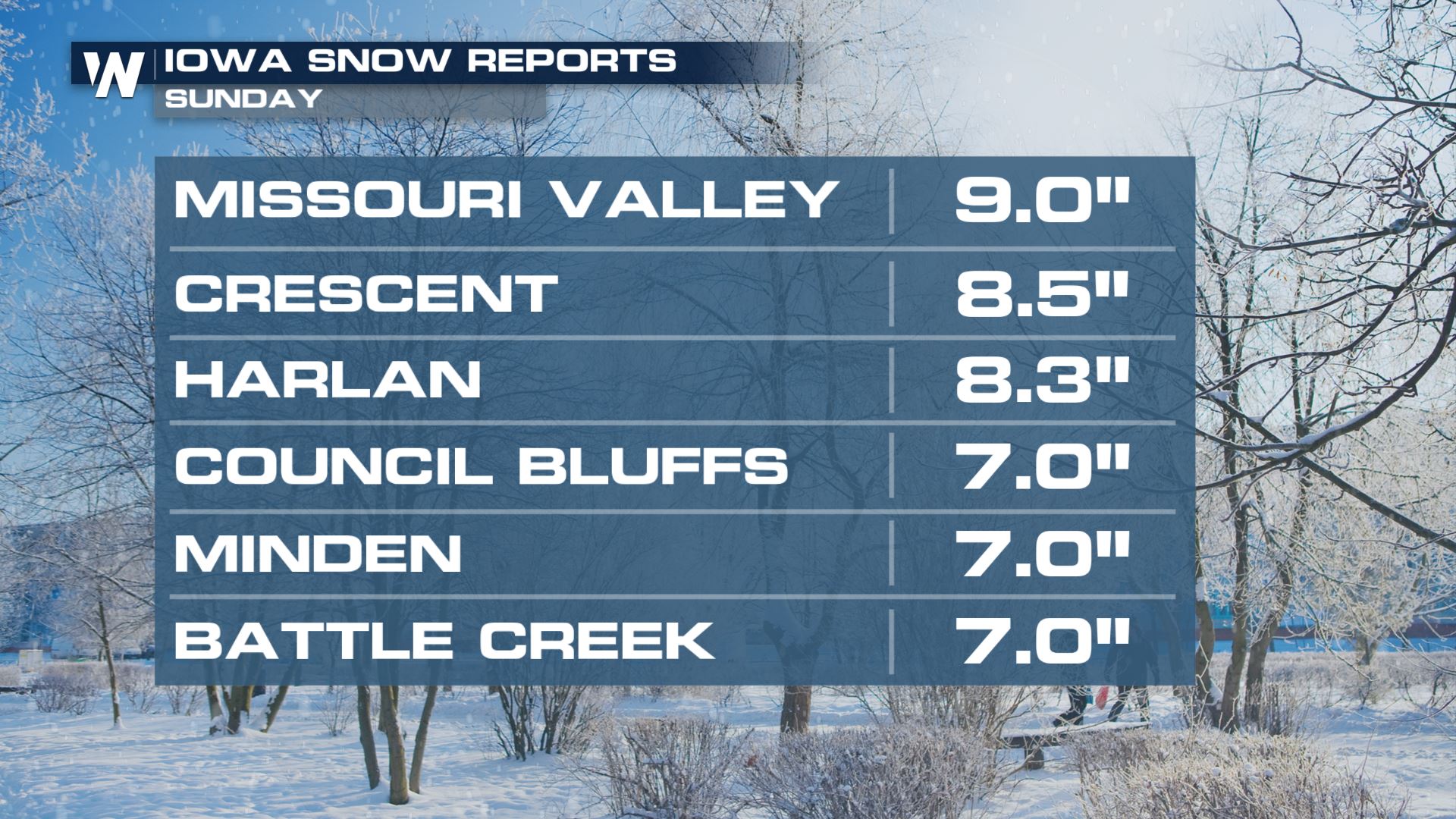 The low and accompanying trough will continue to move quickly to the east through Kansas and Missouri, spreading light to moderate snow across Iowa and Southern Minnesota.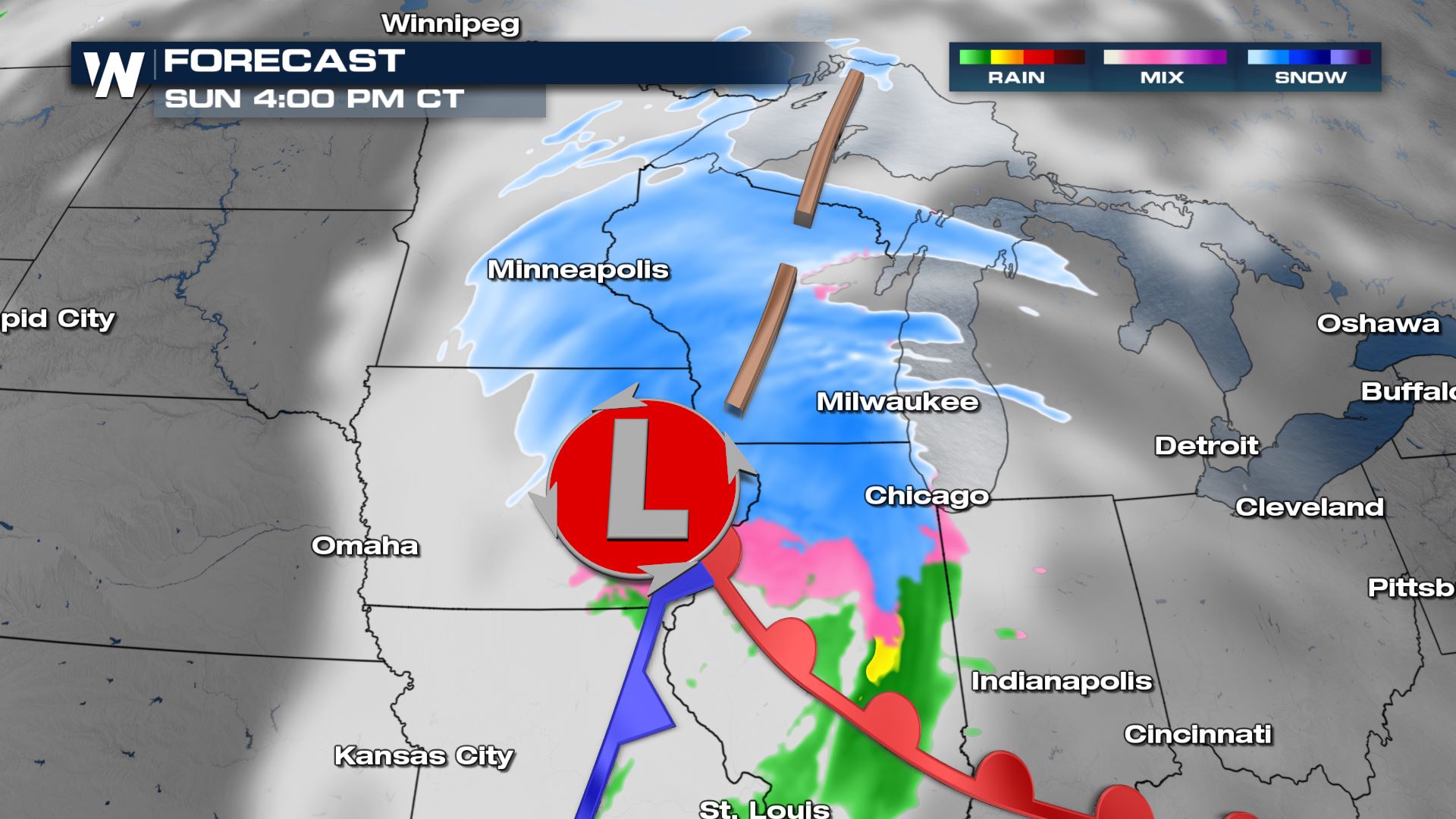 Precipitation rates will continue to increase as the surface low moves to the east-northeast through Iowa into Illinois and Wisconsin. Moderate snowfall rates can be expected north of the low into Illinois, Wisconsin, and Northern Michigan, while lighter snow develops ahead of the warm from into the Ohio River Valley.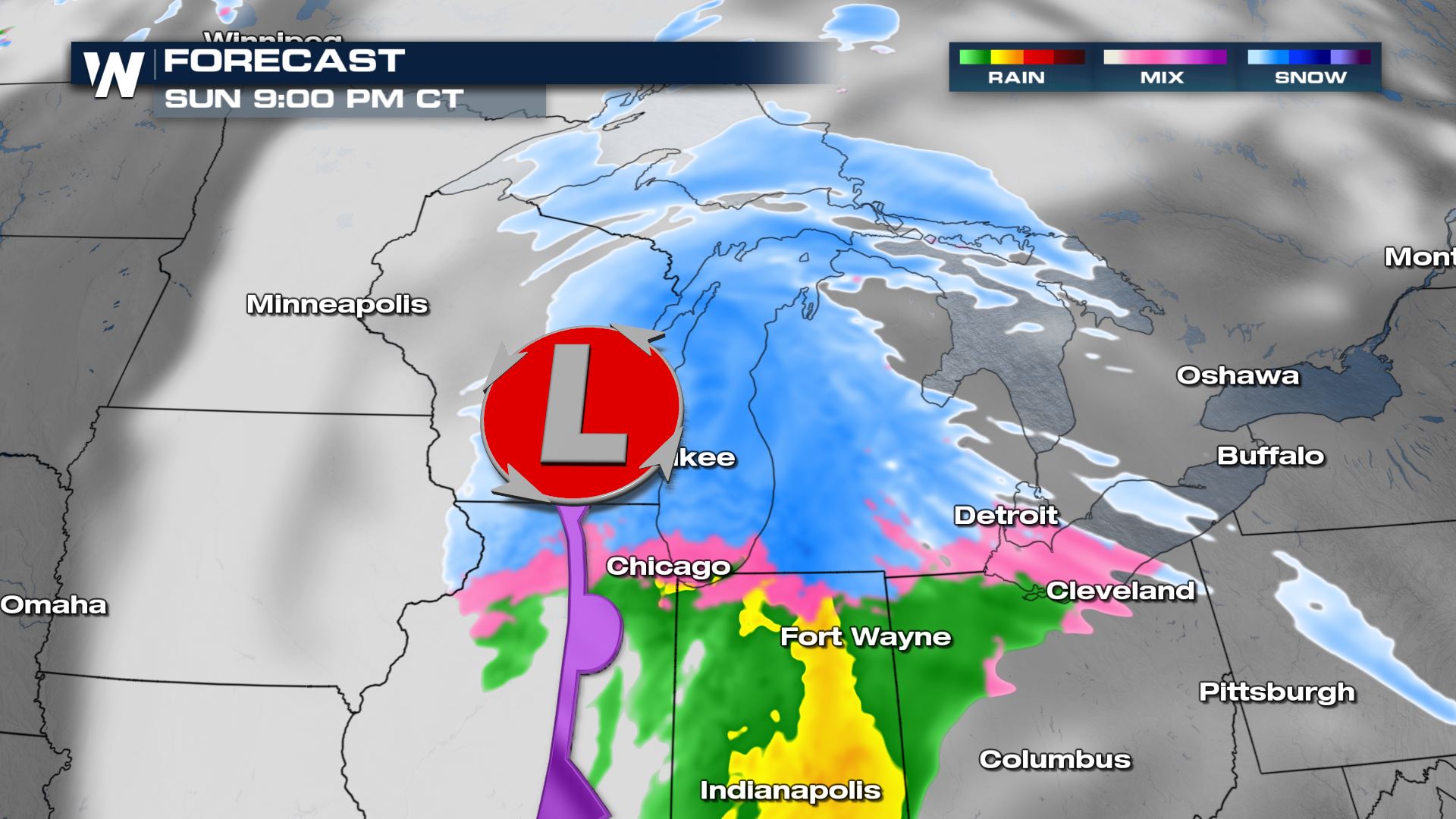 By late Sunday, the low is expected to cross the Michigan Peninsula before moving through the Northeast on Monday with rain and snow.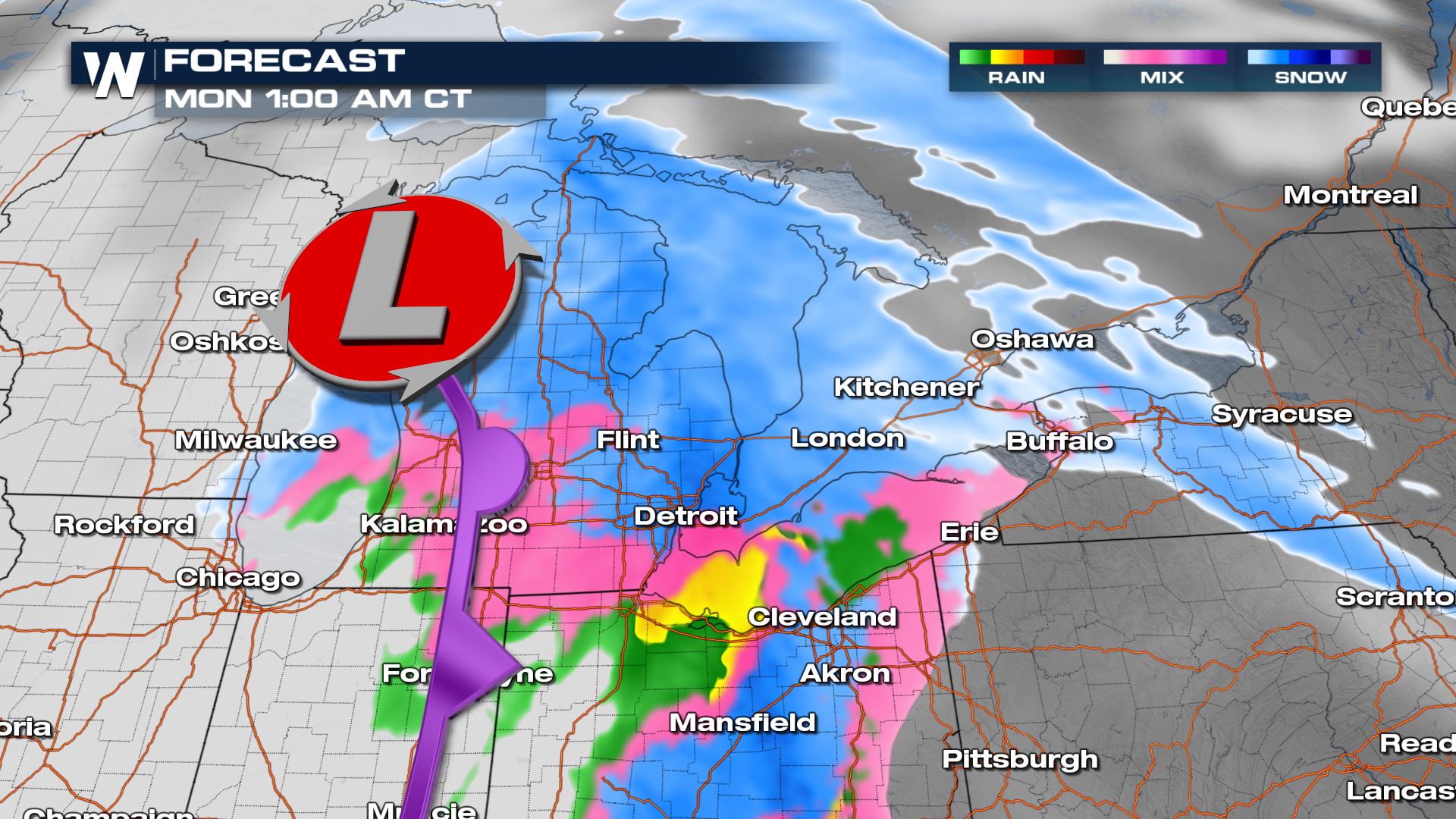 Snow totals across the Plains and Midwest are expected to be relatively light in most locations, between 1-3 inches. Slightly heavier totals, between 3-5 inches, are possible across Eastern Iowa, Southwest Wisconsin, and Western Michigan.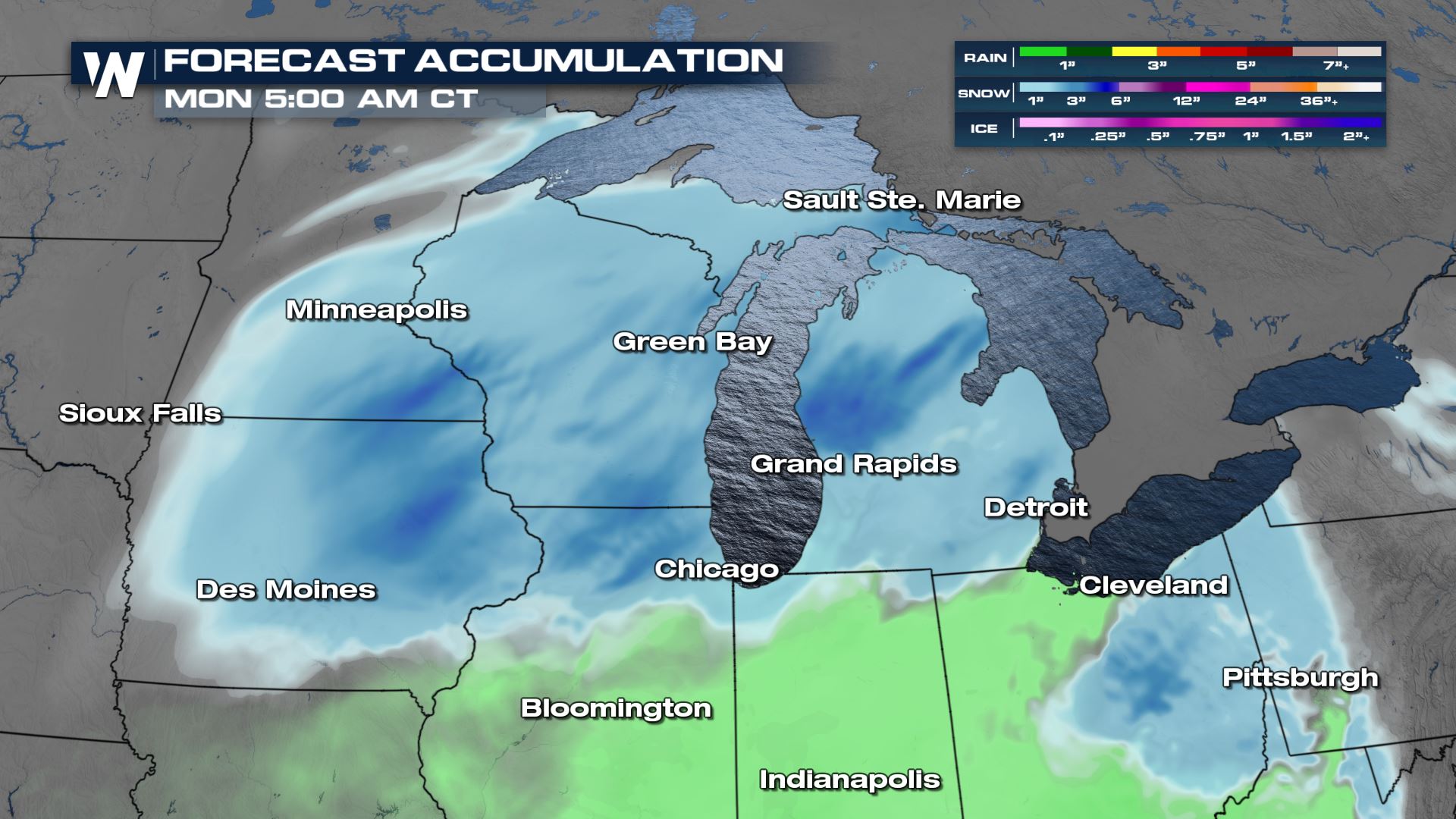 This article will be updated as additional data becomes available. Be sure to check for updates and stay up to date with the latest forecast for the Central Region, airing at 30 past the hour.