Forecast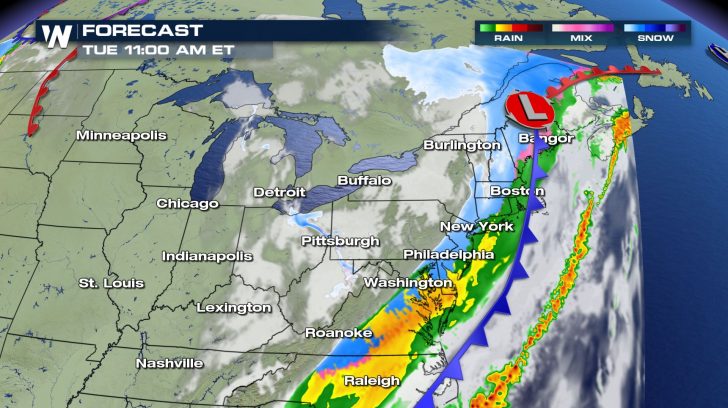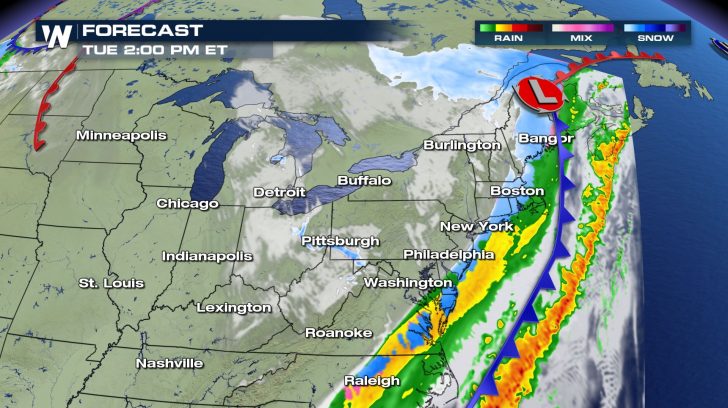 Widespread snow will continue for much of the northeast, today. The snow could be on the heavier side for many cities. We will also see the chance of sleet and freezing precipitation around the northeast and this might lead to ice accumulation on the roads.
Snow and Ice Potential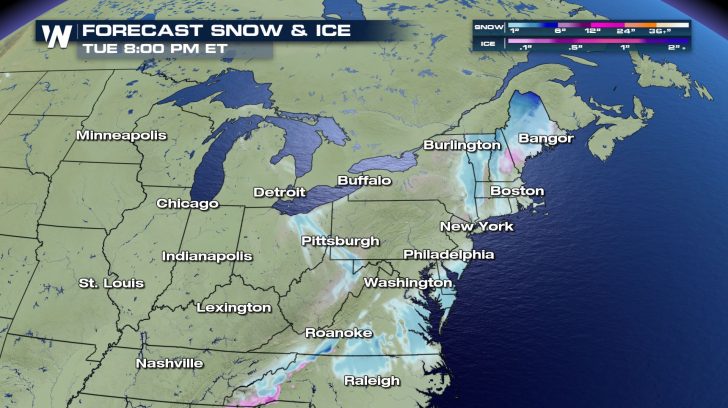 Another additional 1 to 5 inches of snowfall is in the forecast over the next 12 hours with light ice possible on roadways.
Temperatures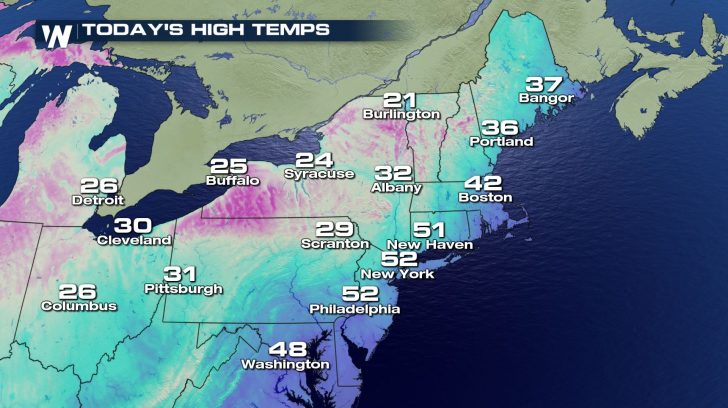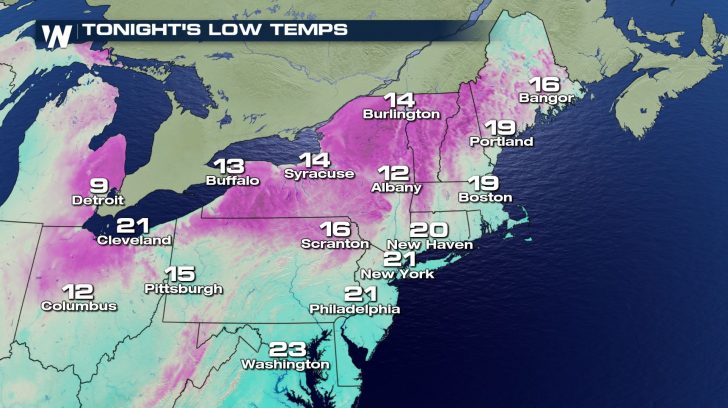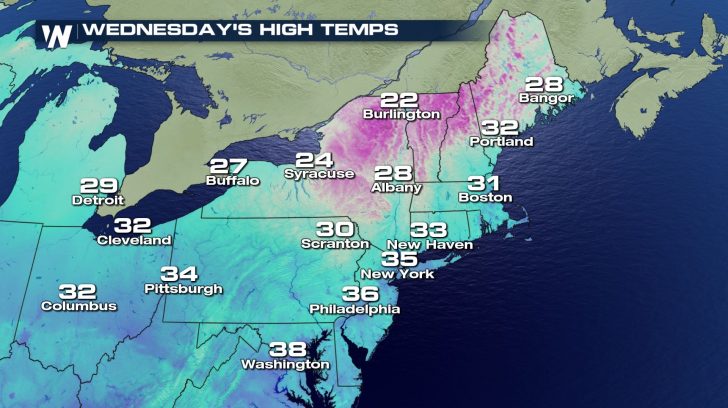 Temperatures will also be quite cold over the next few days. Many cities will be in the 20s for the high temperatures which puts us about 20 to 30 degrees below our averages for this time of the year! Stay warm out there, and make sure to plan extra time on your commutes throughout the next 48 hours!