Once again, bone chilling cold temperatures are carving across the Upper Midwest and Central Plains. Wind chill readings were in the single digits on Sunday for parts of the High Plains. Sunday high temperatures for the High Plains were running approximately 10-20° below normal for this time of year.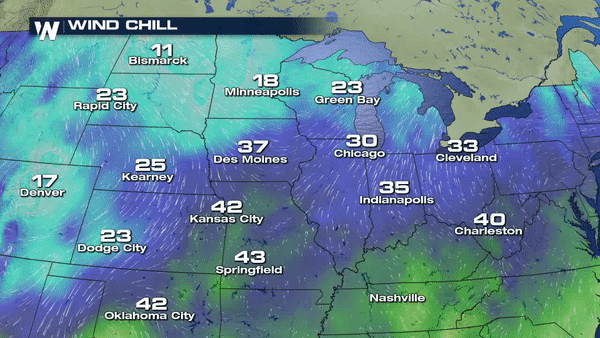 This cold air will meet up with more moisture coming in from the southwest by this evening.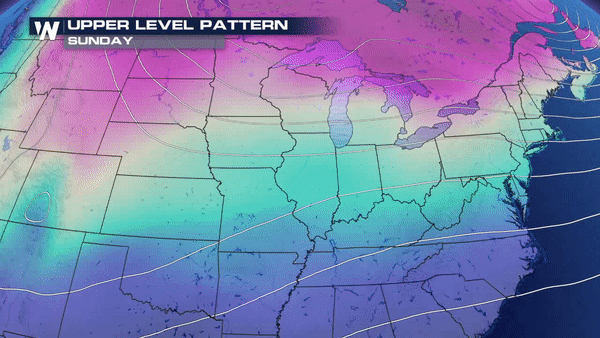 This means more accumulating snow for the Midwest and heavy rain for the Southeast beginning tonight for western Kansas, Oklahoma and Texas and continuing for Missouri and Ohio Valley by Monday and Tuesday. A good to 1"-3" snow range expected on Monday for the Central Plains and the Ozarks. Heavier amounts closer to 6 inches are possible for the panhandle of Texas expected to begin tonight.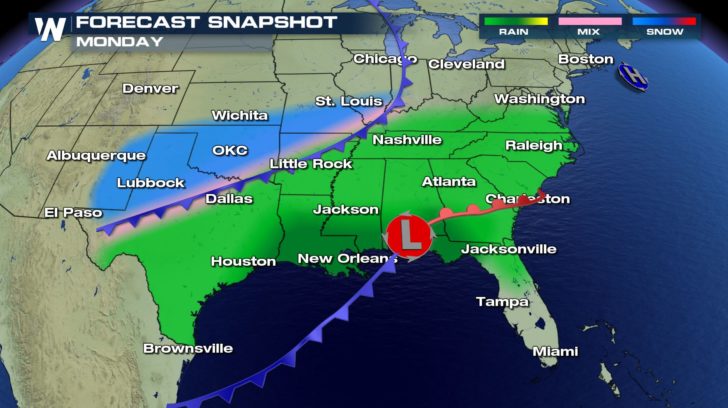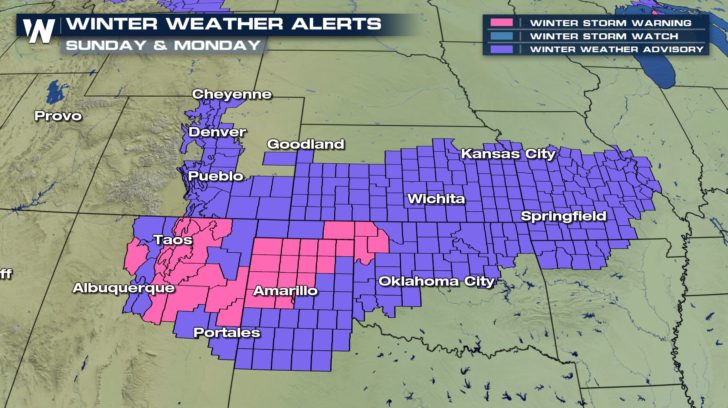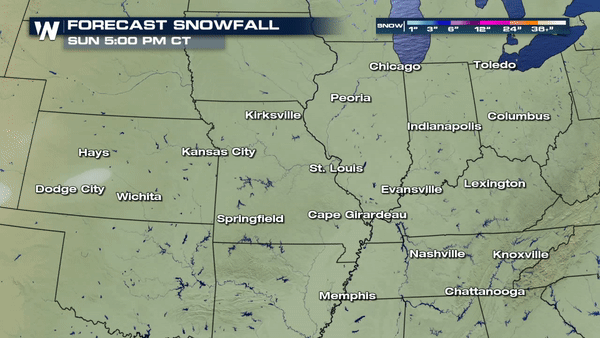 Snow will changeover across the Ozarks beginning late Monday and lasting into the evening hours. Light accumulations expected so widespread travel issues are not a major concern;however, there could be some isolated slick spots that will be likely on bridges and elevated surfaces Monday night and Tuesday morning as temps take a nose dive below freezing.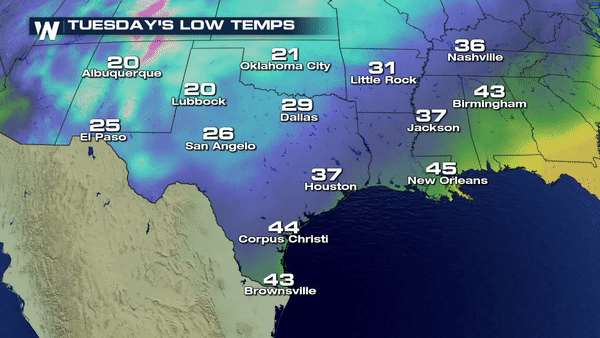 Clearing skies for the Midwest by Tuesday but you'll need extra layers, folks. Extra layers! Going to be c-c-cold as you step out the door Tuesday morning.