FORECAST
---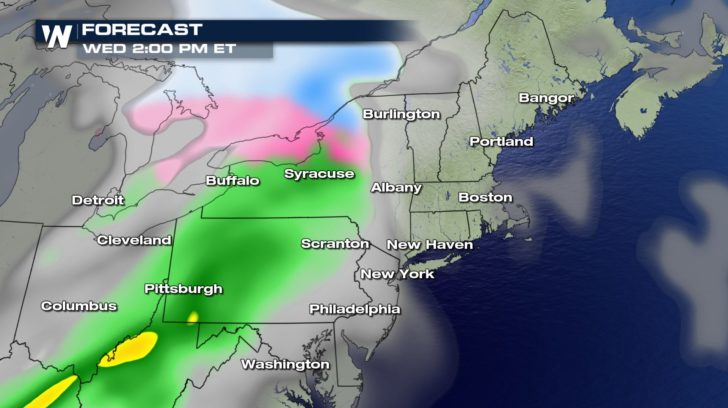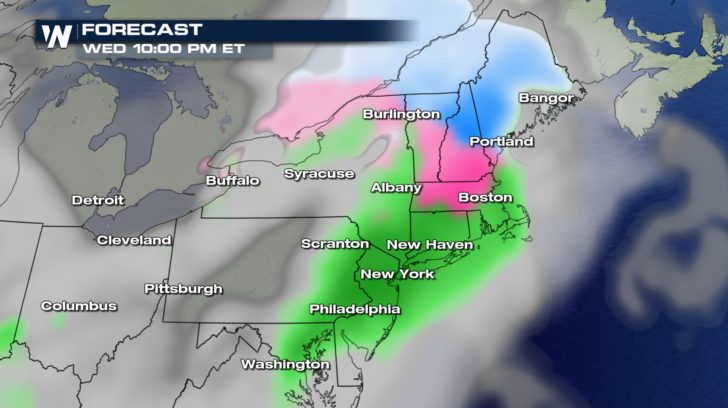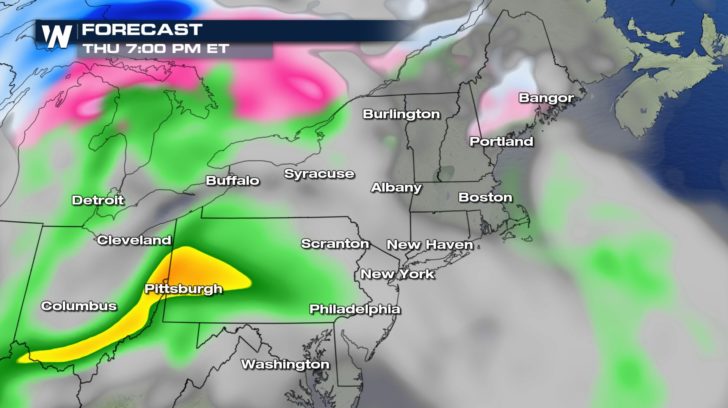 The rain, the ice, and the snow are all moving into the northeast today. Precipitation will become more widespread throughout the day. Depending on where you're living, temperatures will have an impact on whether you see heavy rain, heavy snow, or ice accumulation. By Thursday morning, we'll have a brief period of dry weather, but the moisture creeps back in during the afternoon and brings the heavy rain back. Some areas will receive snow showers, as well.
FORECAST RAIN, ICE, SNOW
---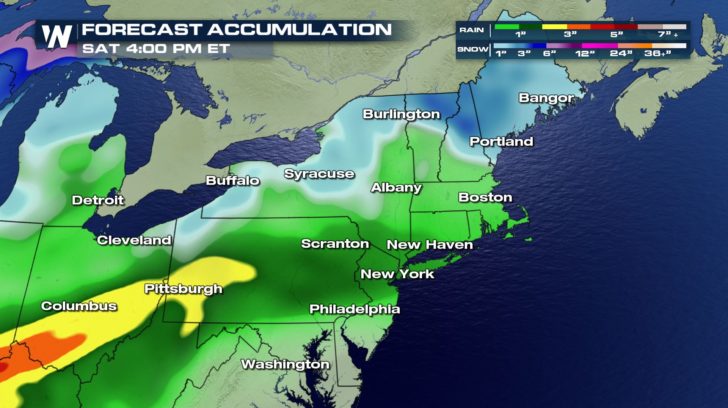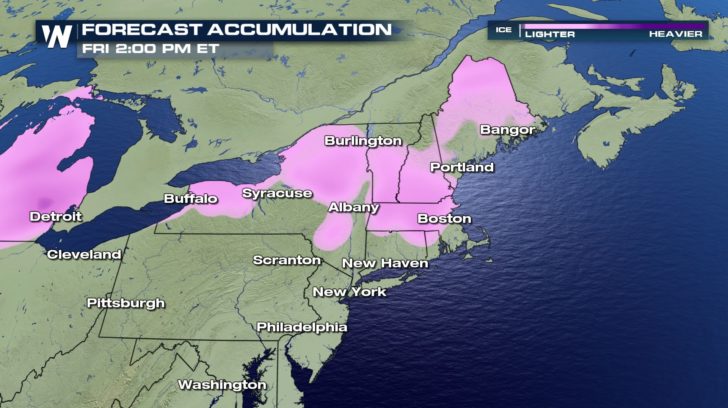 Snow totals will reach up to 5 inches for some cities. Rainfall totals will get up to 3 inches. Ice will be a major concern as some areas could see up to 4 tenths of an inch of ice accumulation. This could result in power outages and down tree limbs. Traveling might become quite dangerous. Make sure to plan out commutes in advance when driving is necessary.
A LOOK AHEAD
---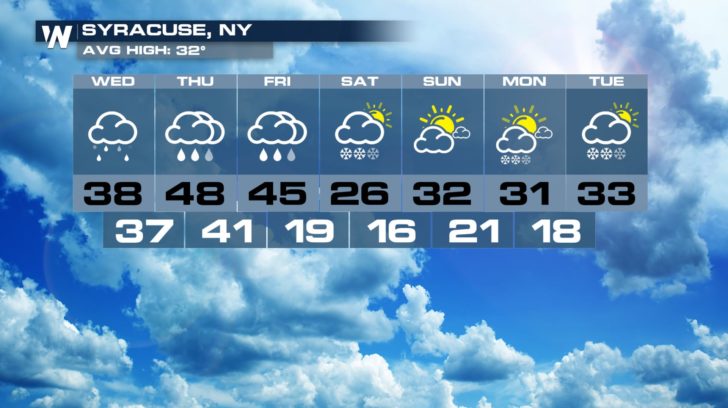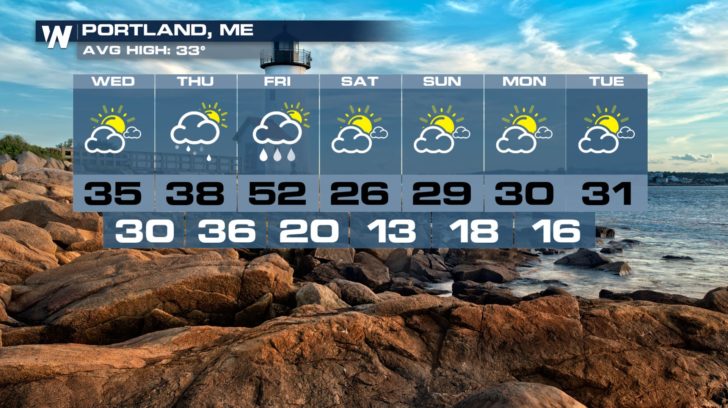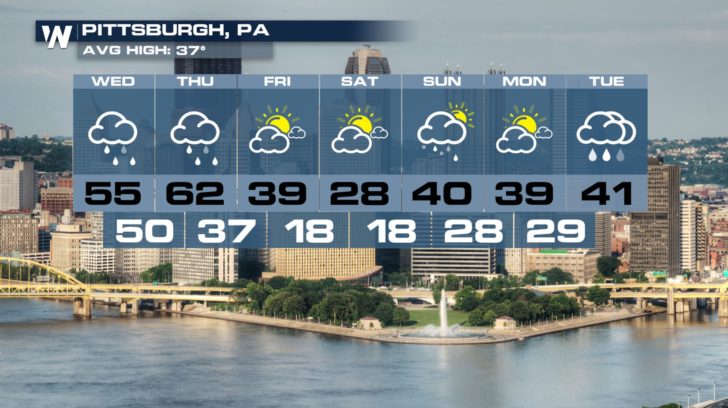 After the front moves through, we can expect to see a nice cool down. Most cities will be seeing the 20s and 30s for the high temperature as we head into the weekend. This front will bring us much closer to the average for this time of year.