A cold front has made it's way down the Rockies and into the Plains with Colorado and New Mexico seeing a "back-door cold front". This will bring in heavy snow for this portion of the Four Corners today (Tuesday), in combination with an upper level low in the Pacific of California.
Winter Weather Alerts
Winter Storm Warning
have been issued in red/pink for northern New Mexico which includes the Sangre de Cristo Mountains through the upper Rio Grande Valley where we could see heavy snowfall totals up to 4-6" and up to 1 foot above 7500 ft. In purple,
Winter Weather Advisories
are in effect through southern Colorado through the San Juans where we could see 6-10" of snow with locally higher accumulations up to 1 foot as well. These will remain in effect through this evening (Tuesday).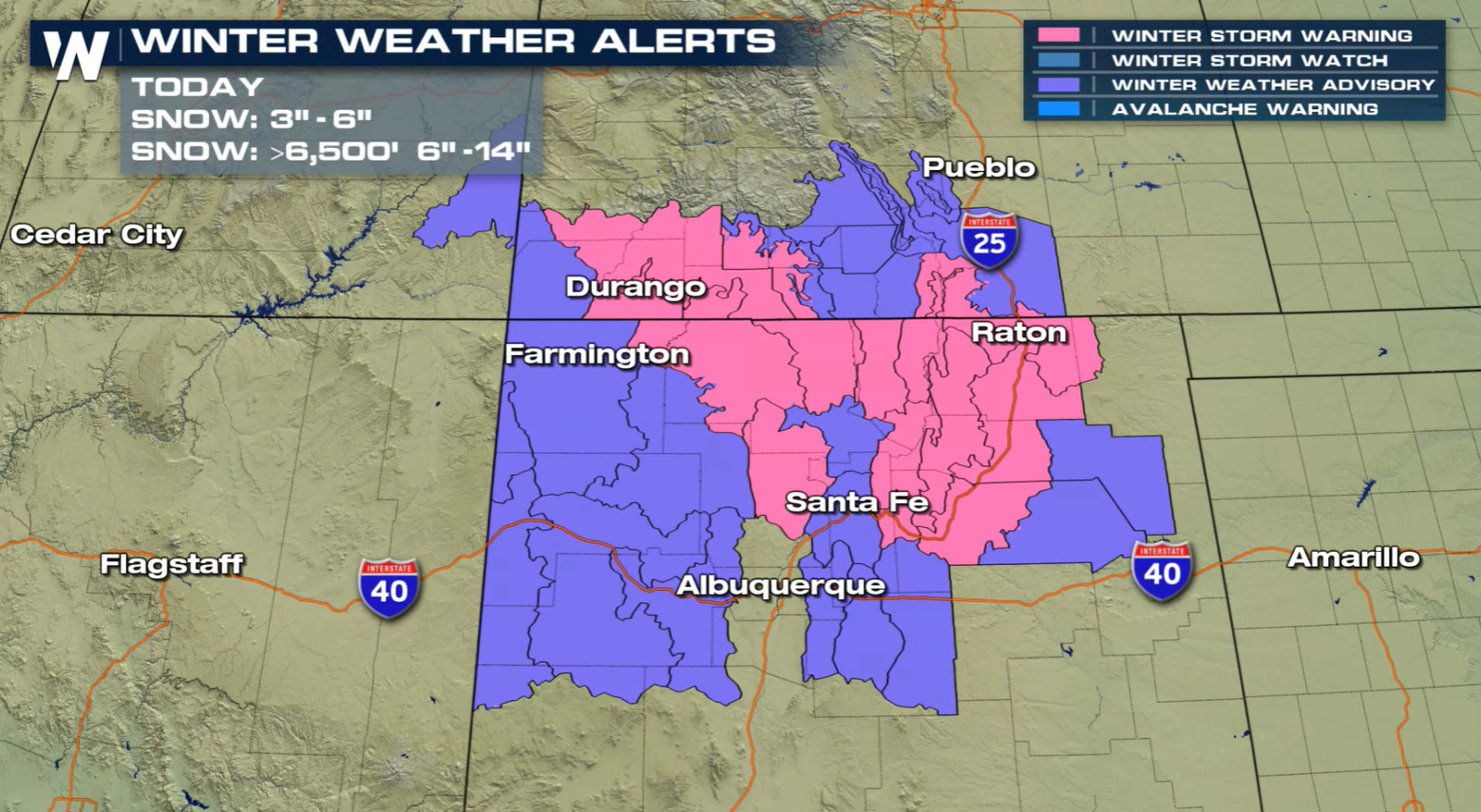 Forecast Models
This morning (Tuesday), snow will continue to fall across the San Juan Mountain range of Colorado through northern New Mexico. High pressure wraps around some energy into the region.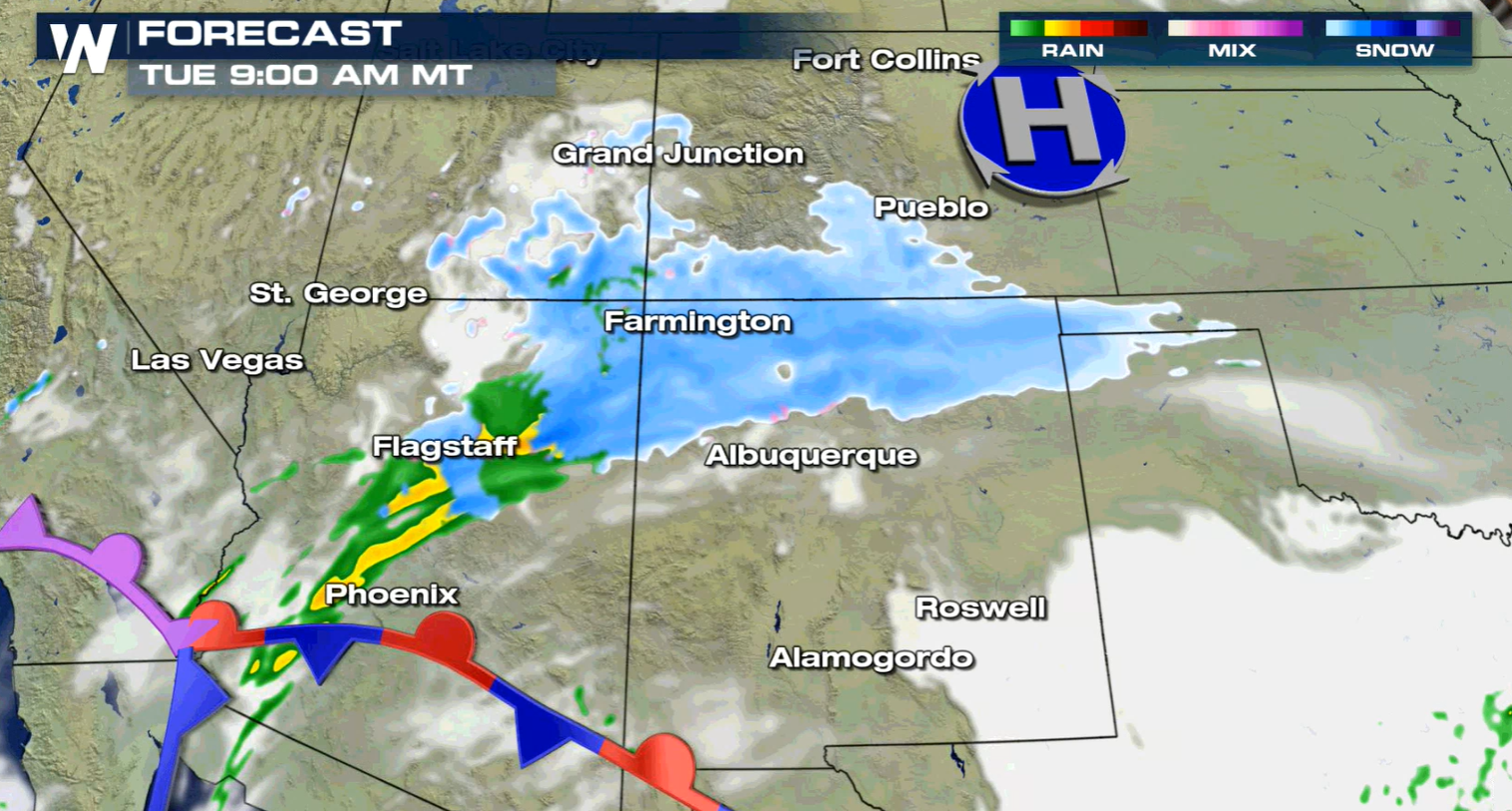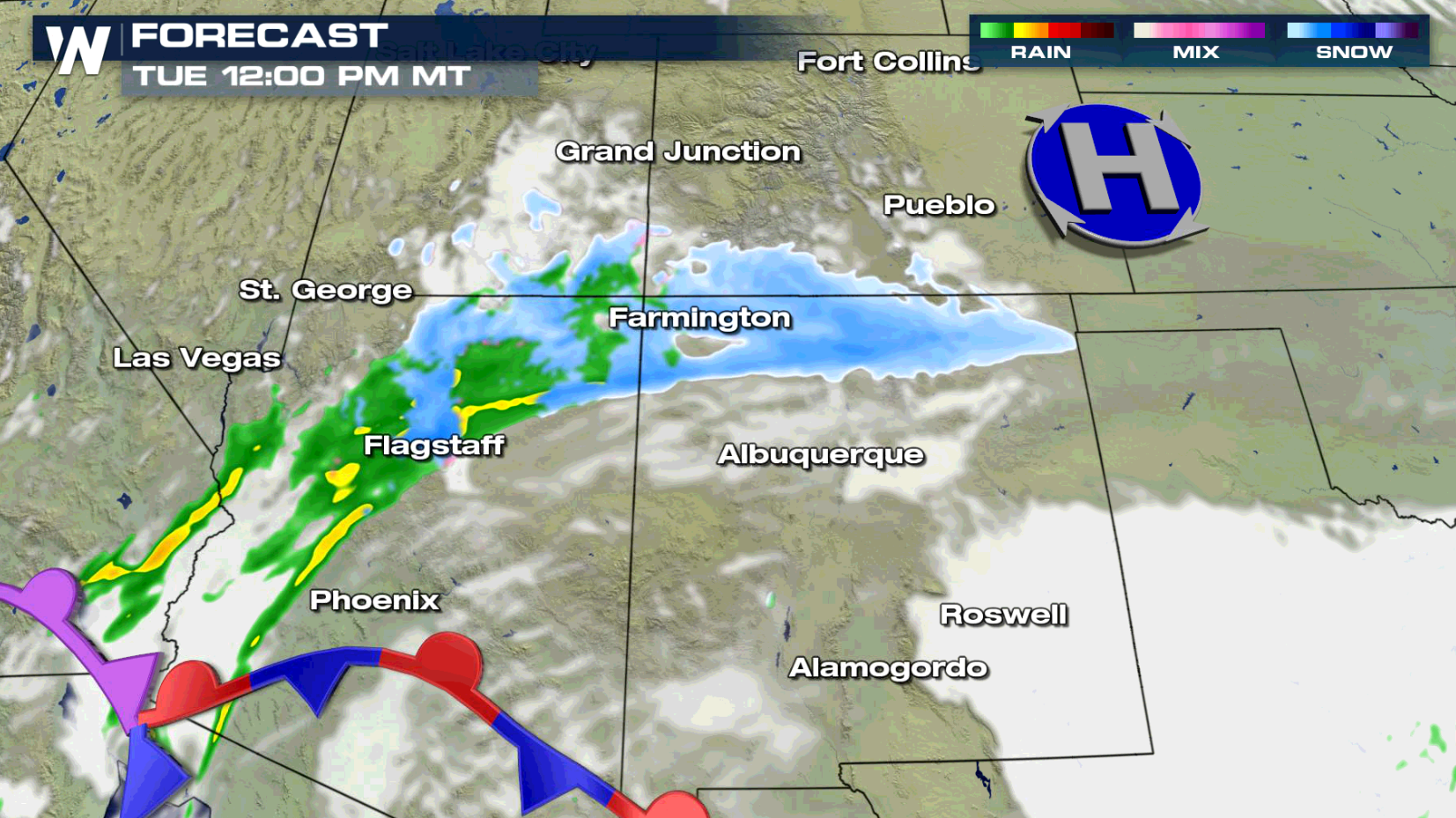 On the southern edge of this system, a stalled out front extending off a complex system off the Pacific coast brings in additional moisture to southern Arizona and New Mexico, where it will be too mild to see snow.  Places like Durango through Albuquerque are still looking at the chance for snowfall throughout the day.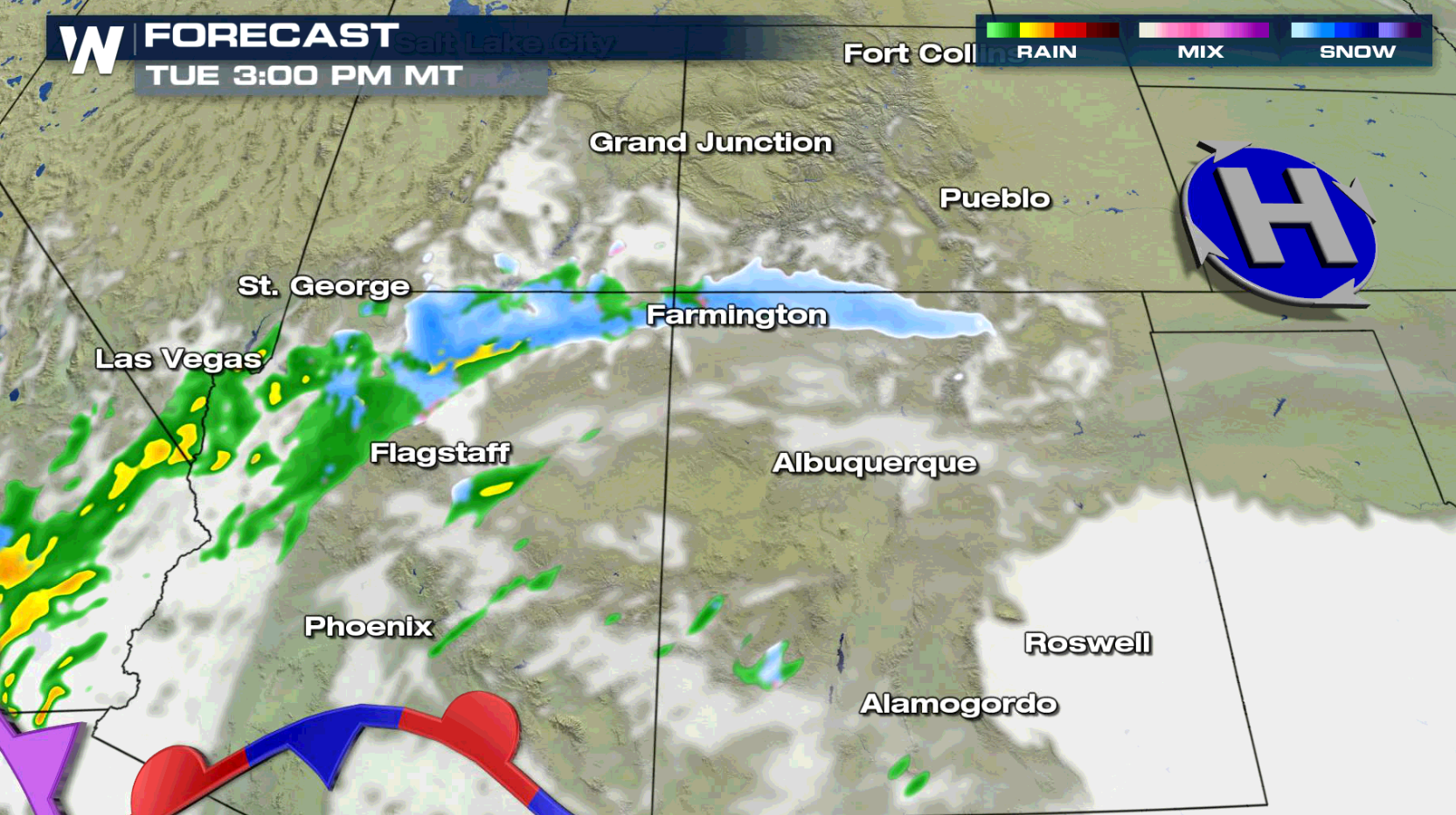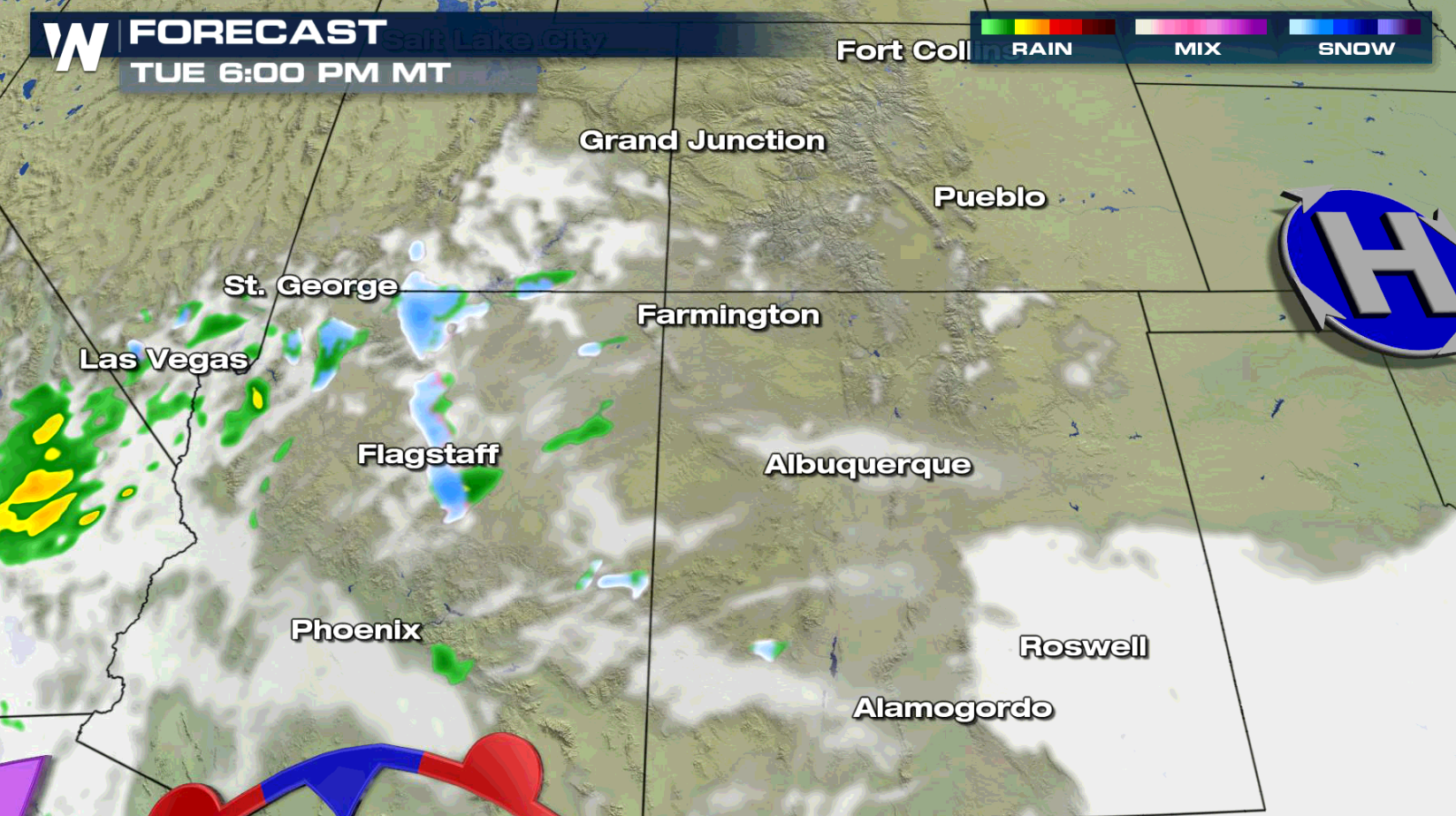 Snow chances taper off tonight and the winter alerts will start to expire around then too.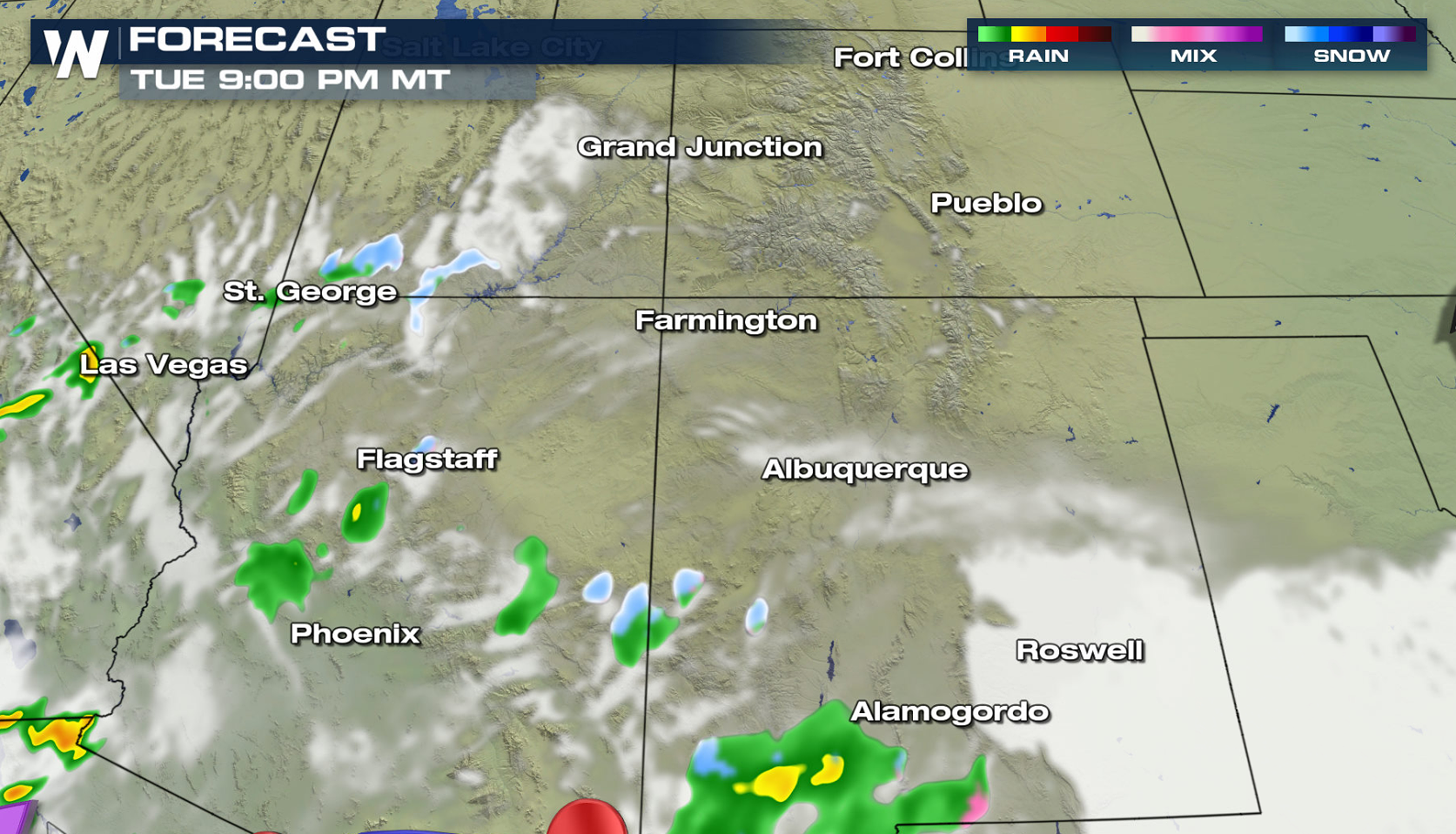 Accumulation Forecast
Higher elevations will see some heavy snow in parts of New Mexico and Colorado.  Some spots may see up to 1 foot, shaded in the purples and pinks.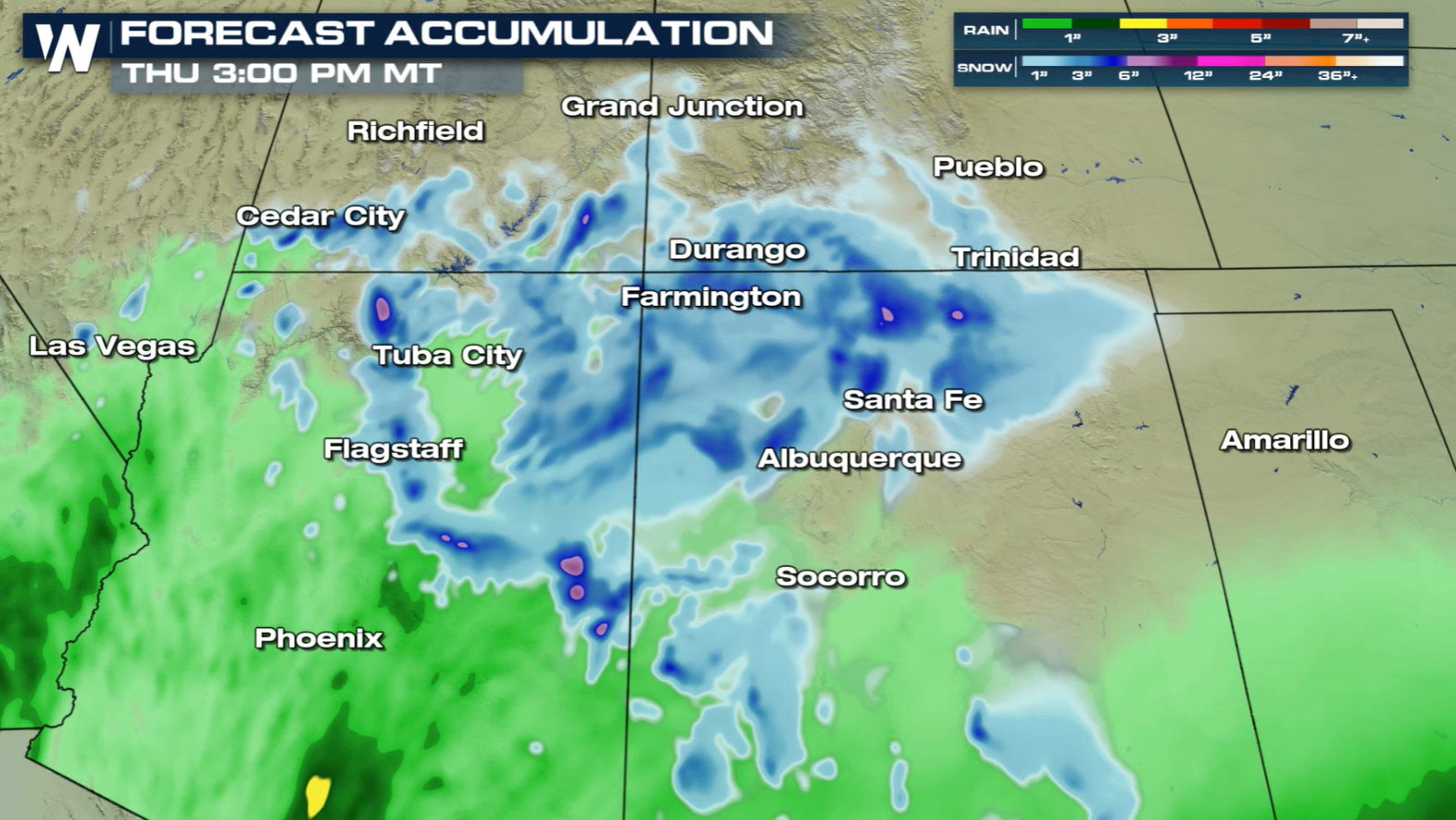 This will likely lead to potential winter weather impacts within areas that we expect higher snow totals.
More updates are on the way on WeatherNation for more information on this changing pattern in the Southwest.