Heading through the overnight hours and into Saturday morning, scattered snow showers will intensify across numerous mountain peaks.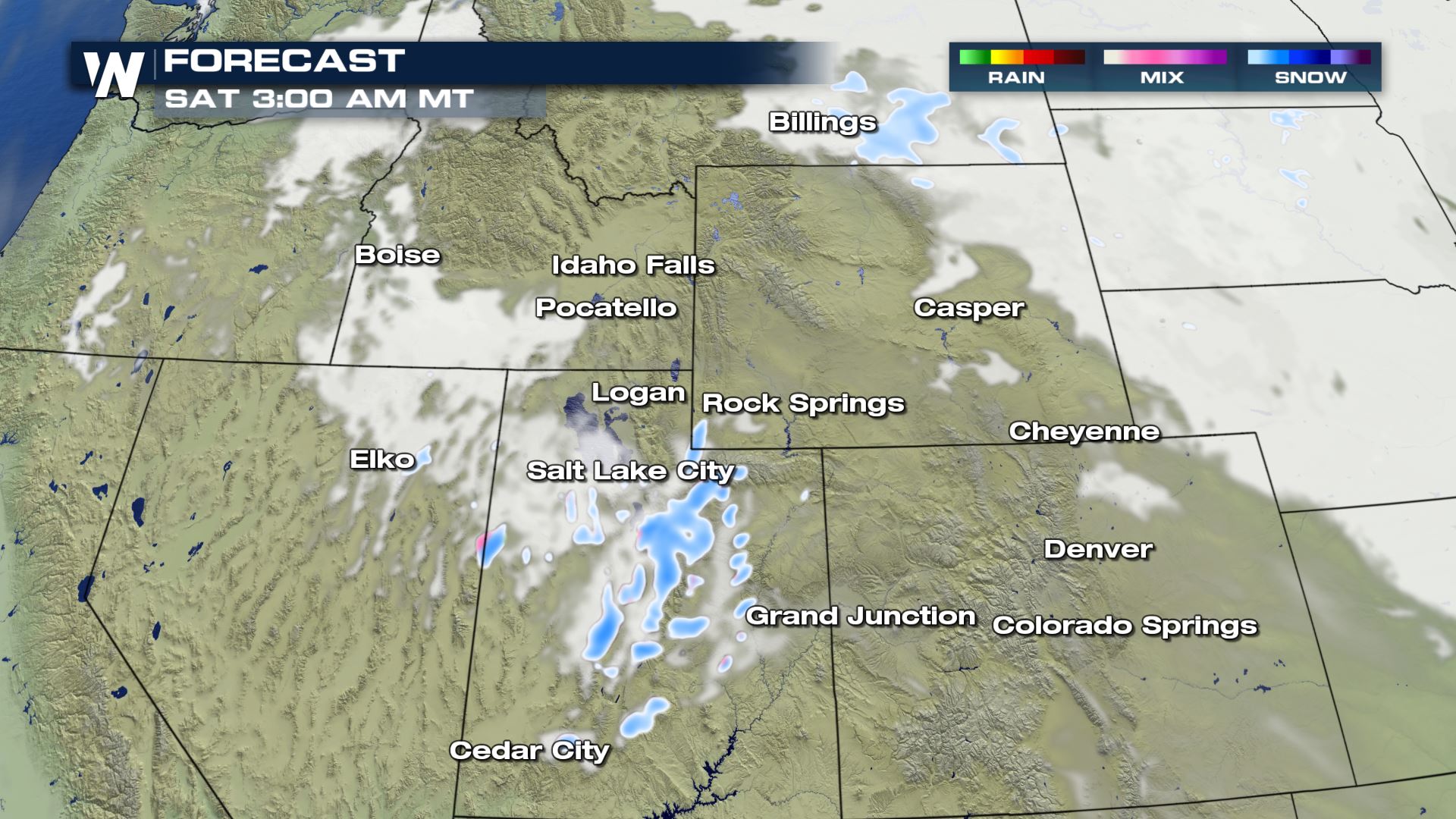 Low pressure will cross Idaho and take aim at Utah and Colorado. This will provide light snow showers into Saturday morning, but amounts should be less than 4 inches at many summits. By Saturday afternoon, snowfall will intensify and start to pile up in Colorado and New Mexico as this area of low pressure strengthens!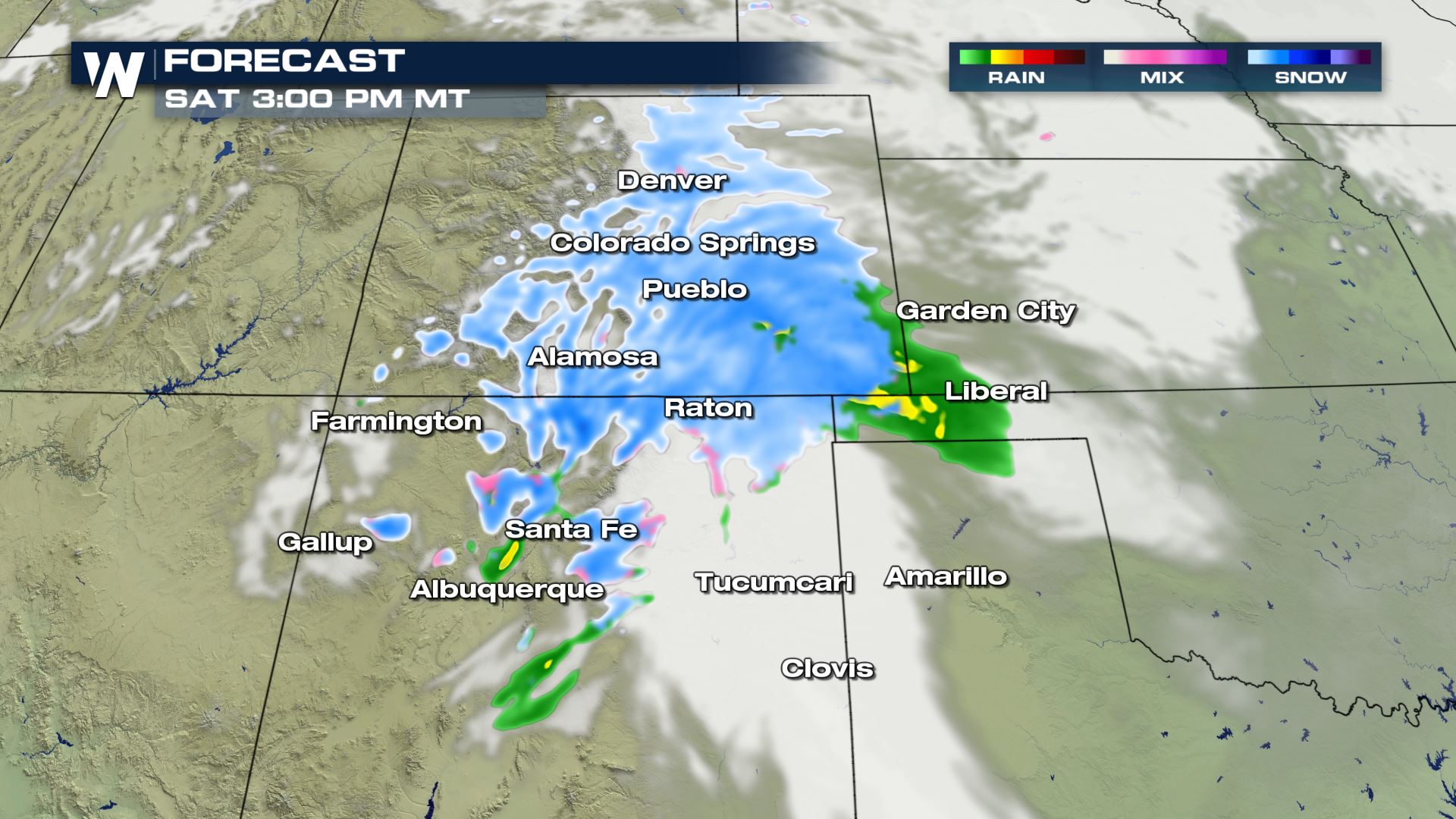 Heavier bands of snow will work their way south on Interstate 25 impacting areas from Denver to Santa Fe. Interstate 40 that cuts from Albuquerque to Amarillo will start to get the precipitation after sunset Saturday.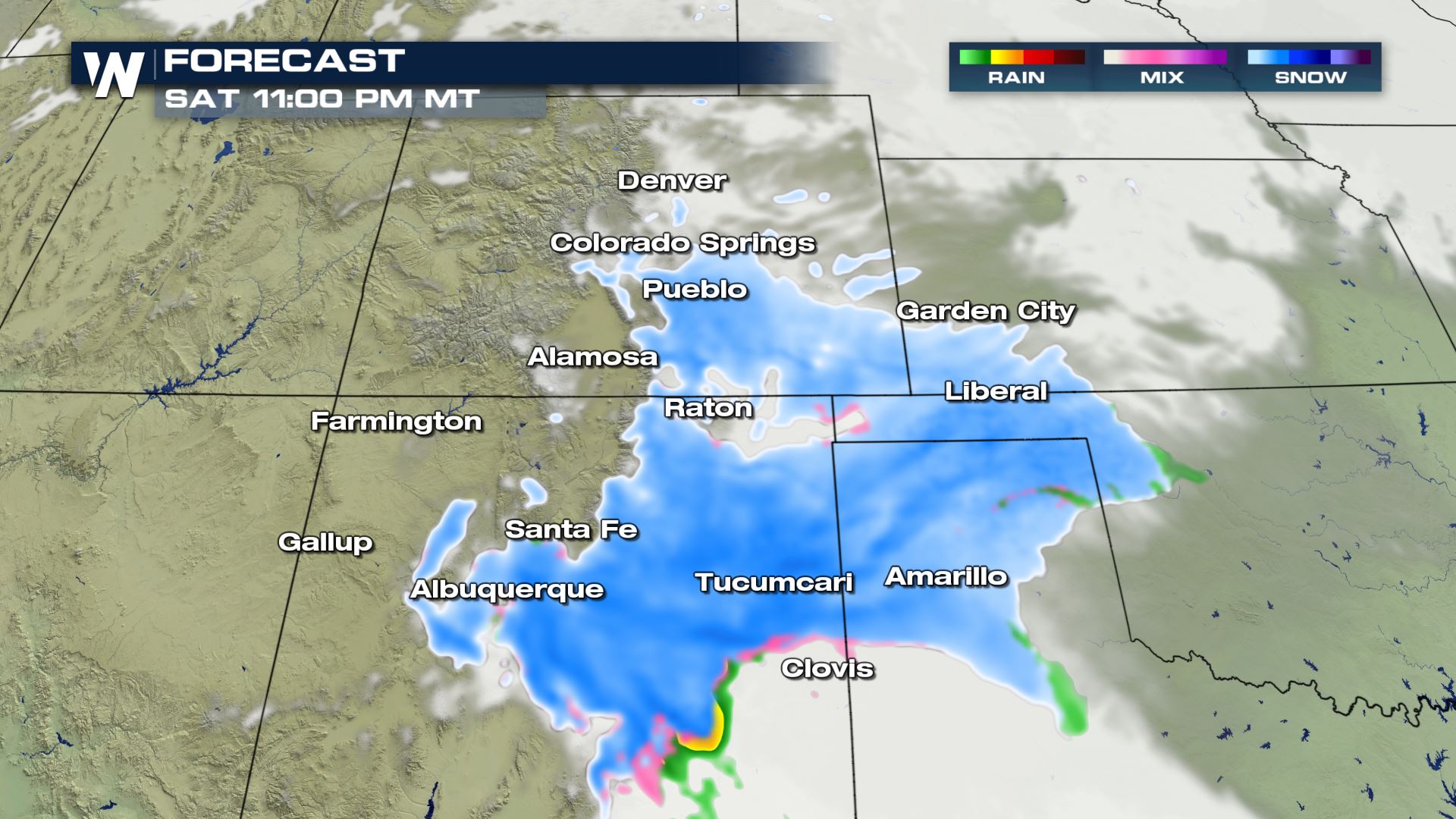 Saturday night will be quite tricky to travel these areas, especially those higher mountain passes. If you have flexible travel plans, delay your course through this area as it will be very difficult.
Total snowfall will range from 4 to 8 inches across the mountains and 2 to 4 inches across the Plains. The snow will then take aim at much of Texas with at least moderate impacts expected.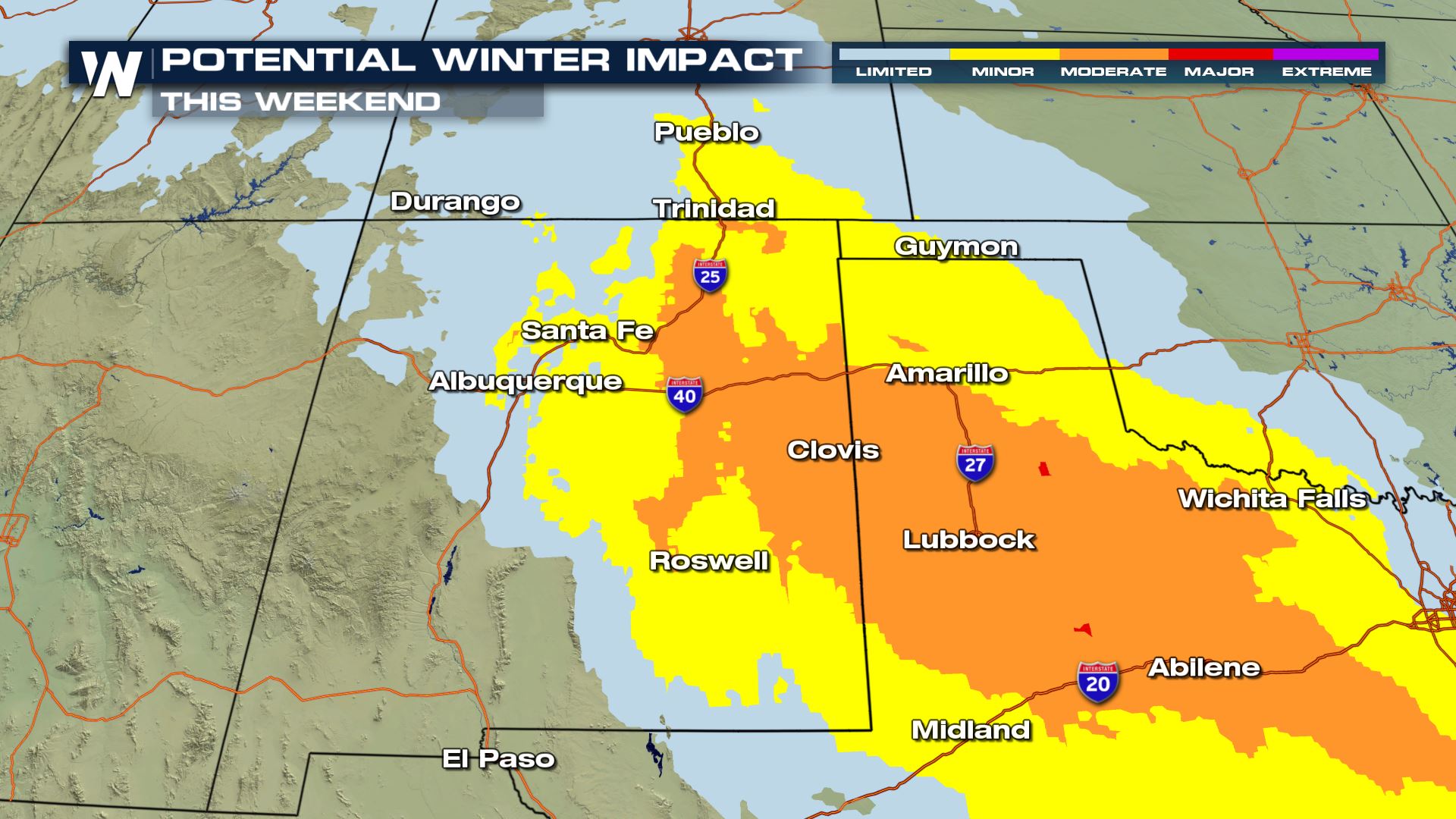 Continue to stay with us here at WeatherNation as we follow this evolving storm system.