More rain is headed to the southern U.S. this week.  The set-up for rain has a ridge of high pressure in the Gulf of Mexico.  Clockwise circulation around this high will push water vapor northward.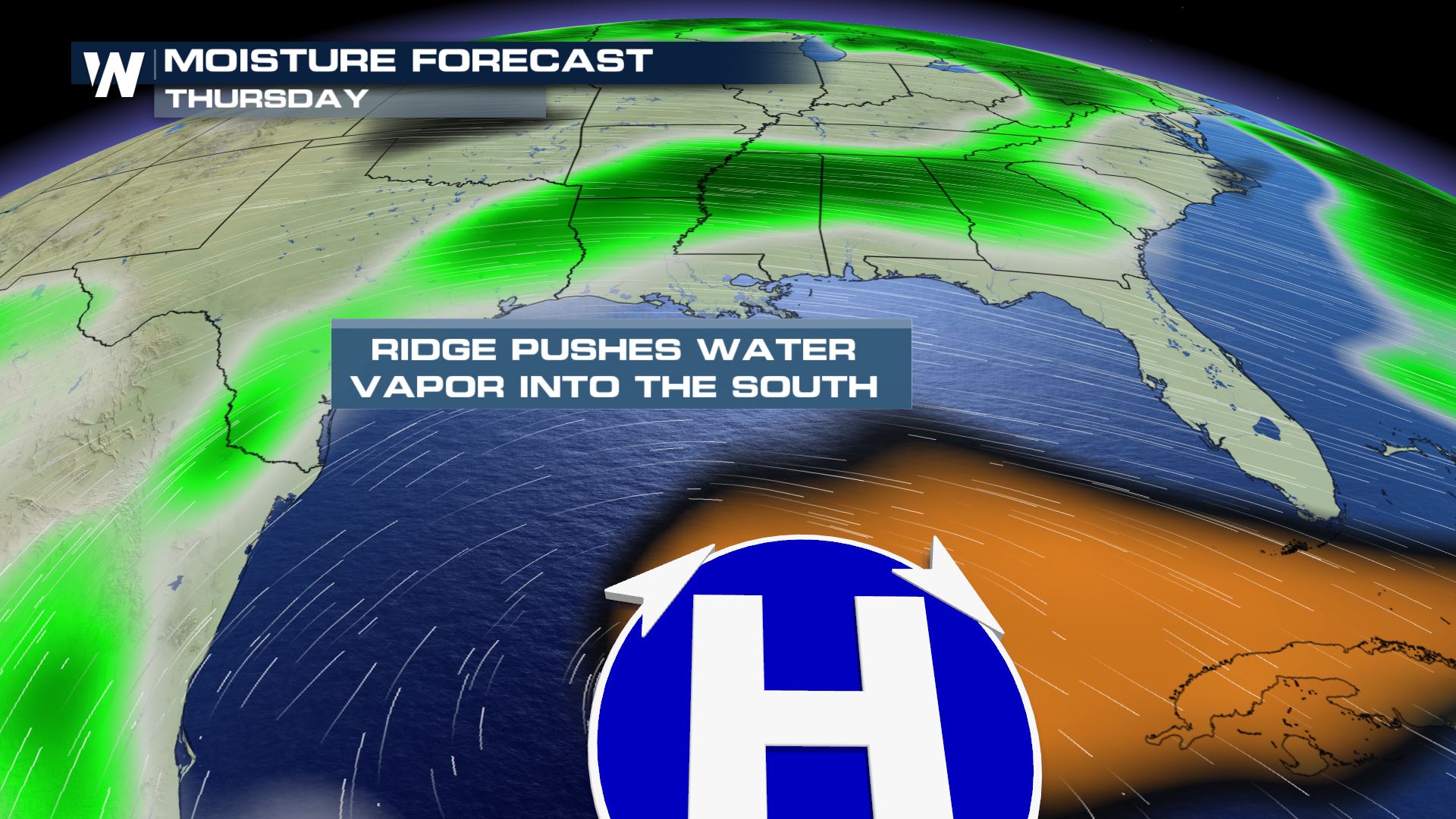 While the water vapor is moving northward, a cold front will be pushing southward.  The front will serve to lift the water vapor higher into the atmosphere, where it will condense, forming clouds and rain drops.  The front will then stall out, and essentially "ring out" moisture over the southern U.S. through Friday.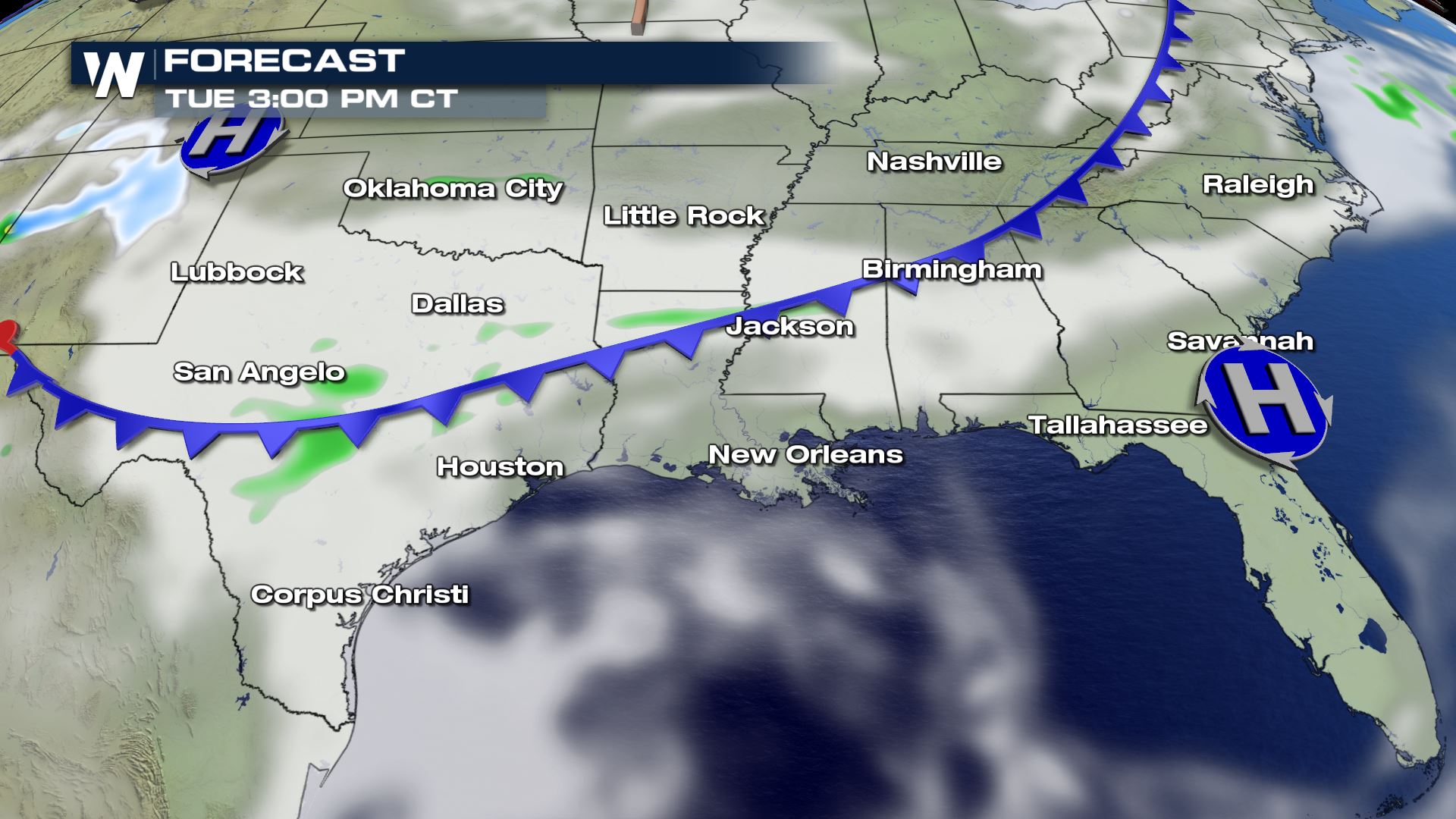 At the time of this article, no flash flood watches have been issued.  There are also no excessive rainfall outlooks through the week.  So flooding threats look very minimal.  Rainfall coverage will stretch from Texas all the way into South Carolina.  Generally, rainfall totals are expected to be an inch or less through this timeframe.  Rainfall will start in Texas on Tuesday, and then work eastward through the week.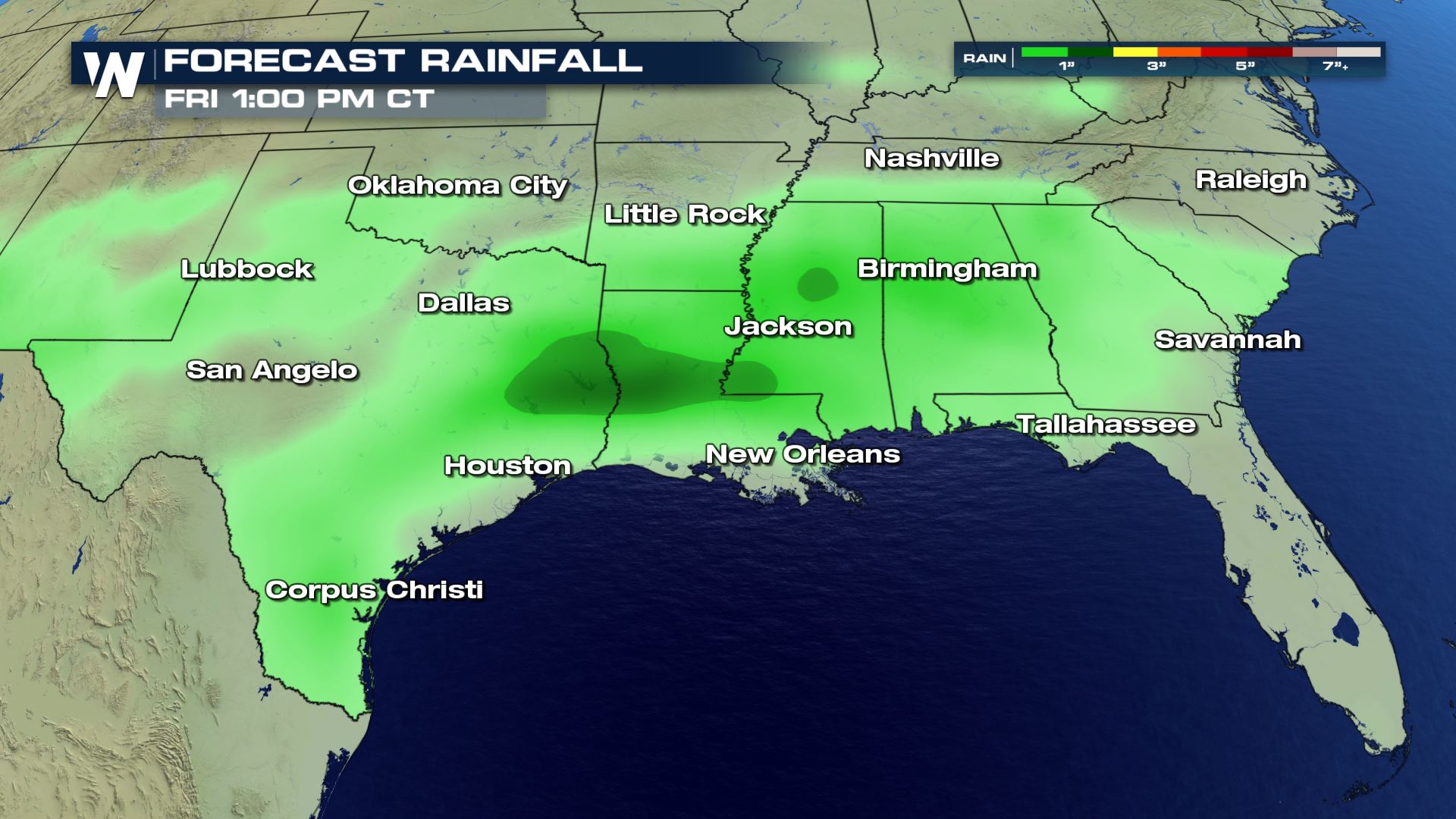 By Thursday, the greatest concentration of rain is likely to stretch from Little Rock, Arkansas through Columbia, South Carolina.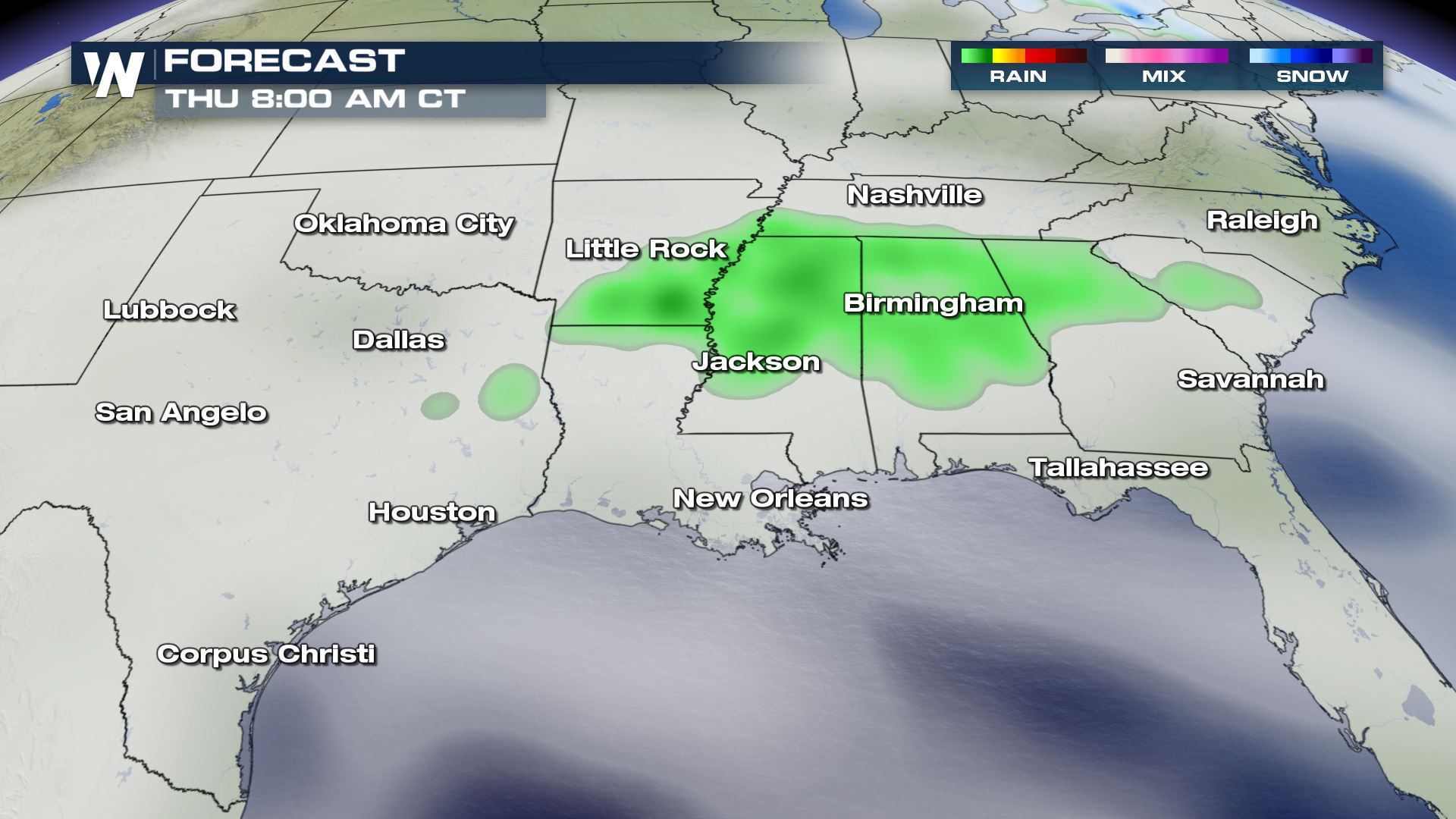 By Thursday night, the rain shield could shift a little farther southward, down through Louisiana, and into the panhandle of Florida.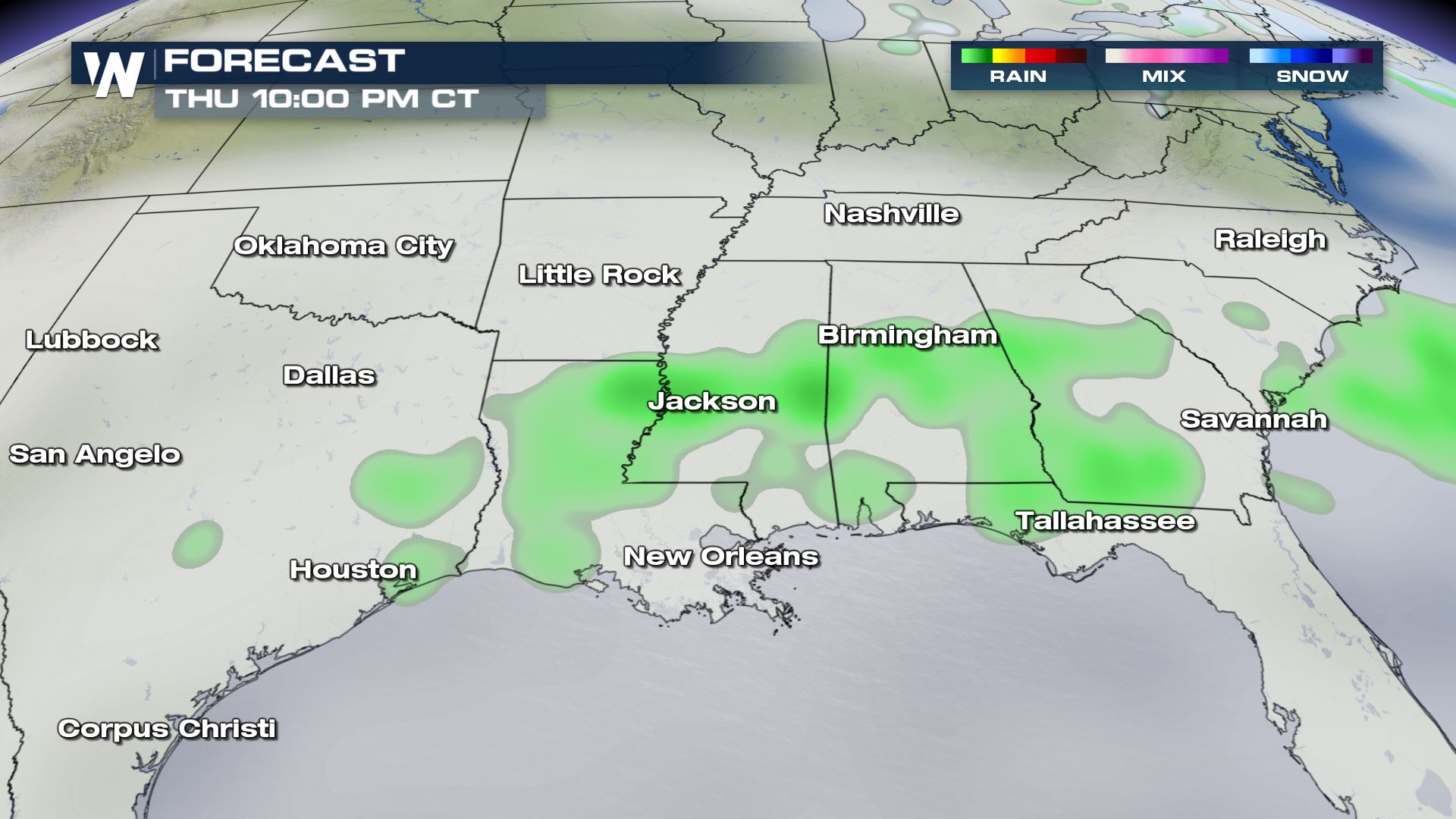 And by Friday, Texas could get another round of rain, along with New Orleans, Pensacola, and Tallahassee, Florida.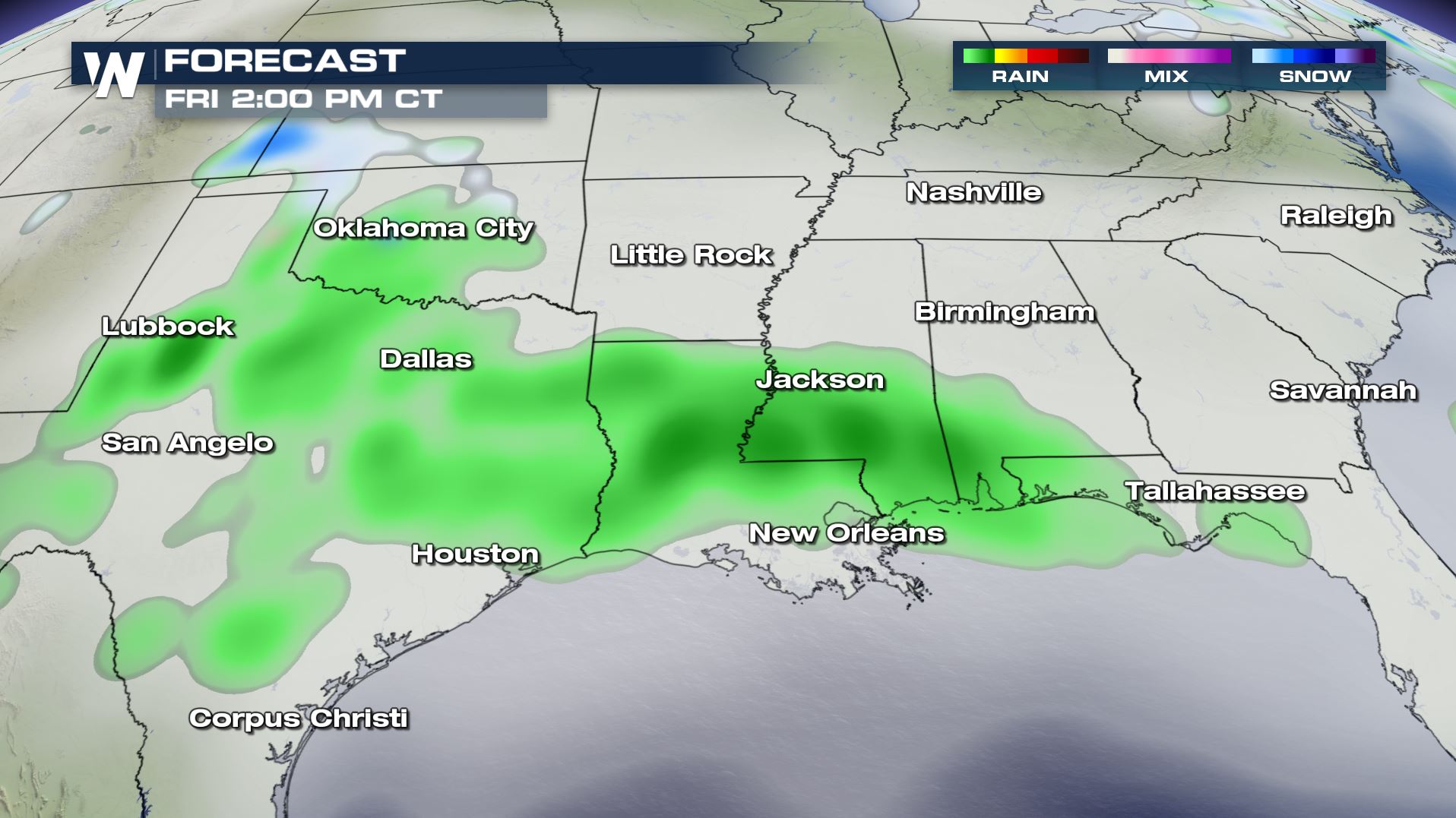 Below are three weekly forecasts.  Austin will see its best rain chances on Tuesday and Wednesday.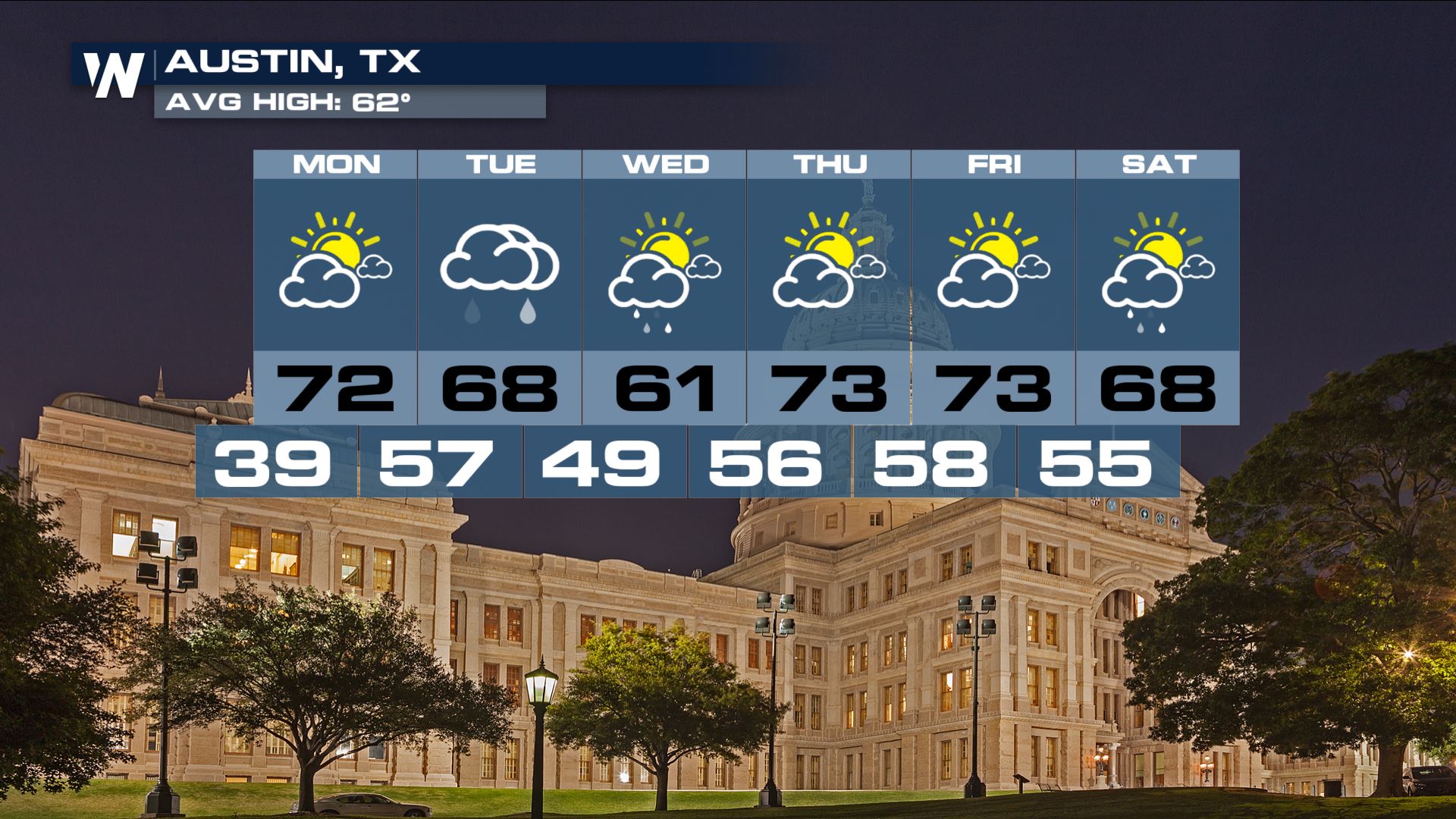 Little Rock could see rain on Tuesday, and again on Thursday and Friday.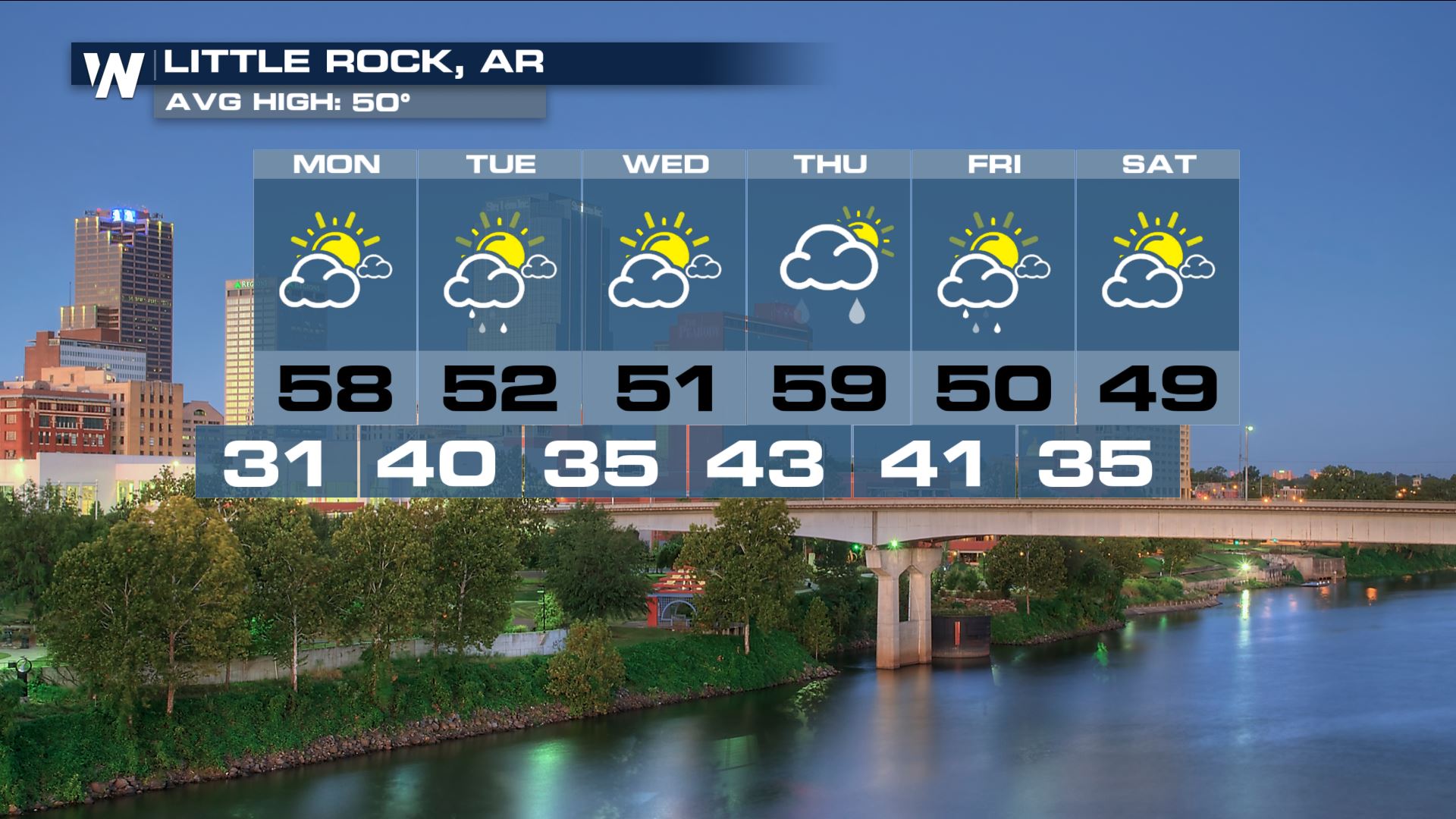 And the rain should reach Atlanta by Thursday and Friday.  Sunshine returns on Saturday.