The eastern half of the country has been getting more than its fair share of rain for the past few weeks. Unfortunately, the southeast will be seeing more rain into the new work week. Even this Sunday, the Carolinas will be seeing the risk for excessive rainfall.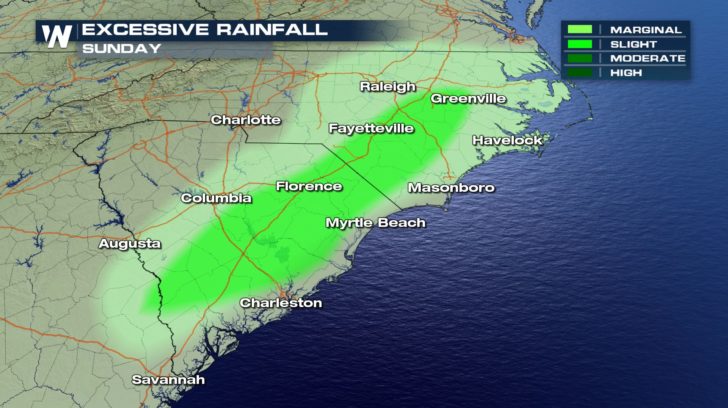 For Monday, the East will have a surface low pressure moving across the region. That system could lead to isolated severe storms in the afternoon and evening hours. Any storm could also have the capability to produce heavy rain.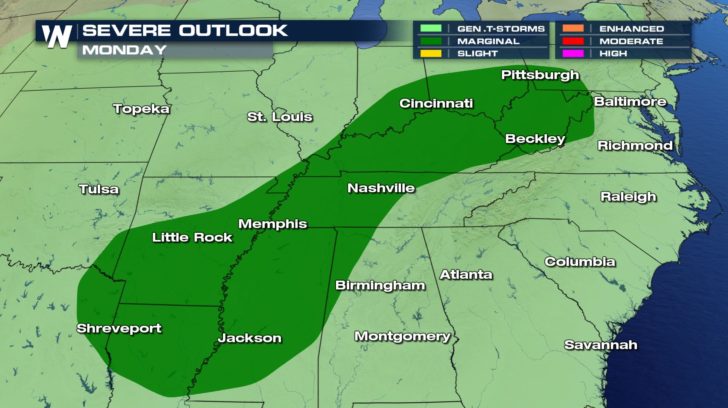 Over the next few days. The Mid-Atlantic and down to South Carolina will be the areas that will be seeing the heaviest rainfall. Some spots could see 3-5" of rain from Sunday to Tuesday. This could lead to flooding concerns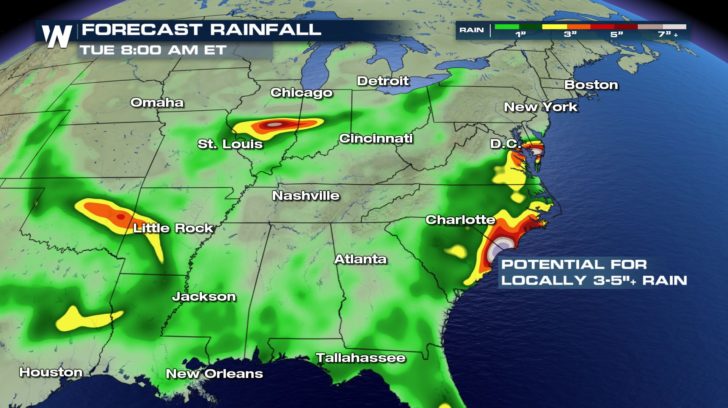 The rainiest days for the southeast look to be during the first half of the week. Showers and storms will still be possible for the end of the week but there will be more dry time.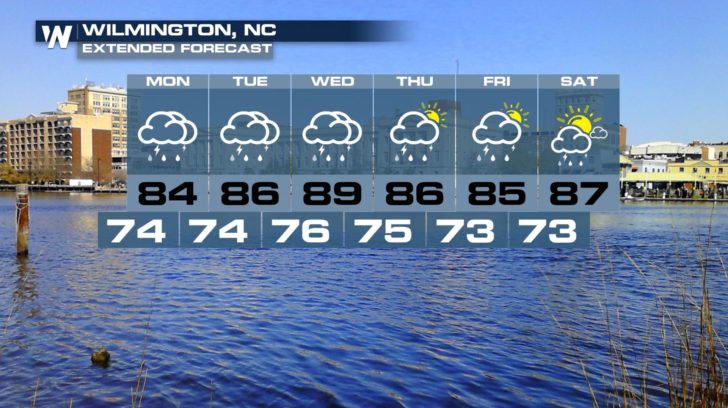 For WeatherNation, Meteorologist Kate Mantych.