From the
first
100° day of the year to the
last
3" snow event of the year, spring will bring quite the combination of weather the next couple of days. Let's start with Phoenix, Arizona where the city could very well have its first 100 degree day of the year on Friday.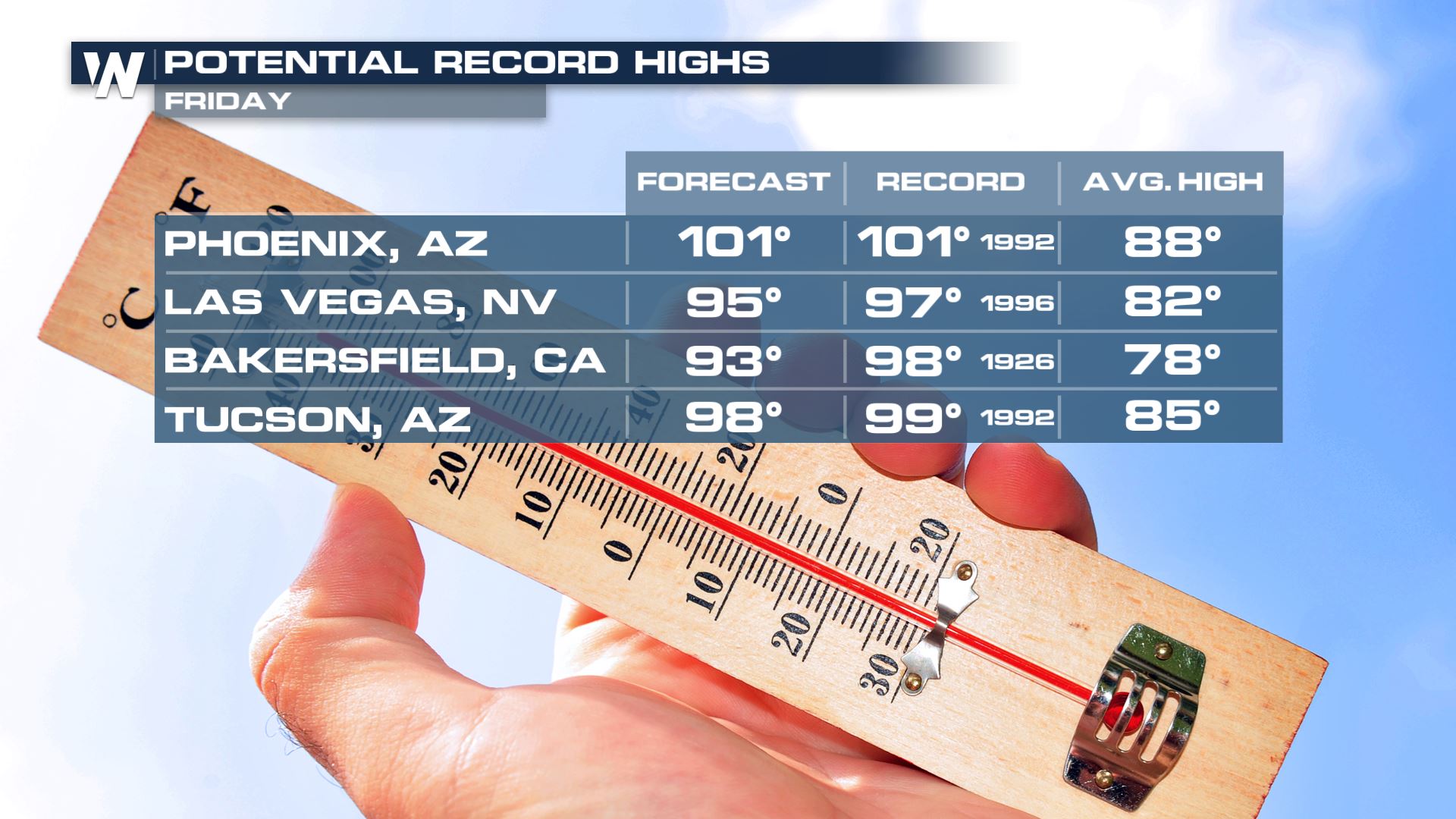 The forecast high temperatures Friday, April 26th compared to the daily record and average high. On average Phoenix usually reaches its
first
100 degree day of the year on May 11, so this could be a couple of weeks earlier-than-average. The earliest century mark happened on March 26, 1988 and the city usually gets 94 days at or above 100°!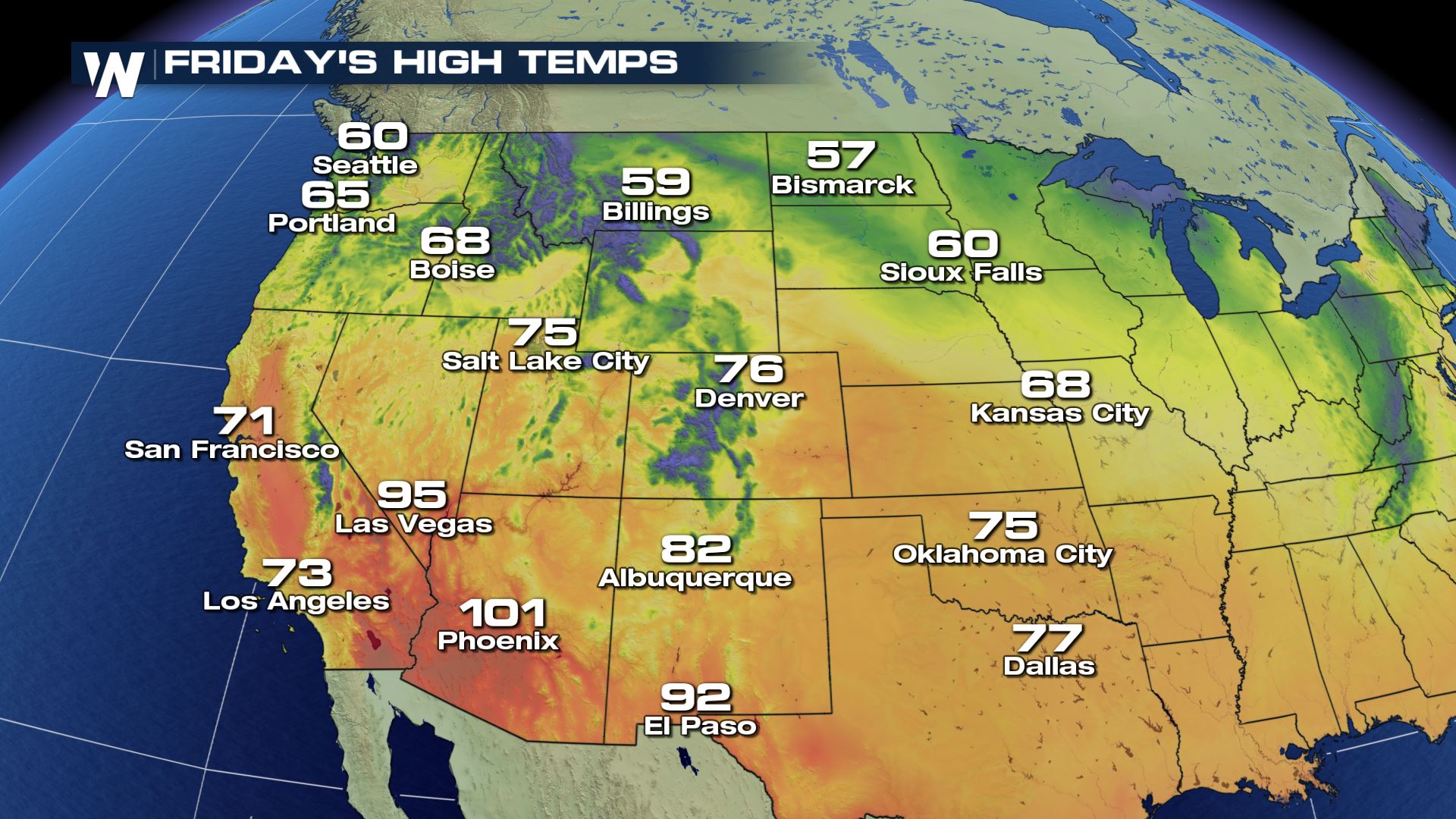 Forecast high temperatures Friday, April 26th Much of the Southwest will be warmer-than-average Friday with anticipated high temperatures 10-15 degrees above average. On the opposite side of the spectrum, temperatures of 10-20 degrees below average in the Upper Midwest could bring a late-season snow!
Forecast snowfall Friday night to Saturday night, April 27th-28th. A low pressure system moving out of Montana and through the Dakotas, then to the Great Lakes will bring windy, cool and wet conditions alongside. On the northern, colder side of the storm there's a chance of accumulating snow on grassy/colder surfaces. Spring snow is difficult to accumulate on the main roadways, however watch for slushy spots Saturday and Sunday mornings when it's coolest.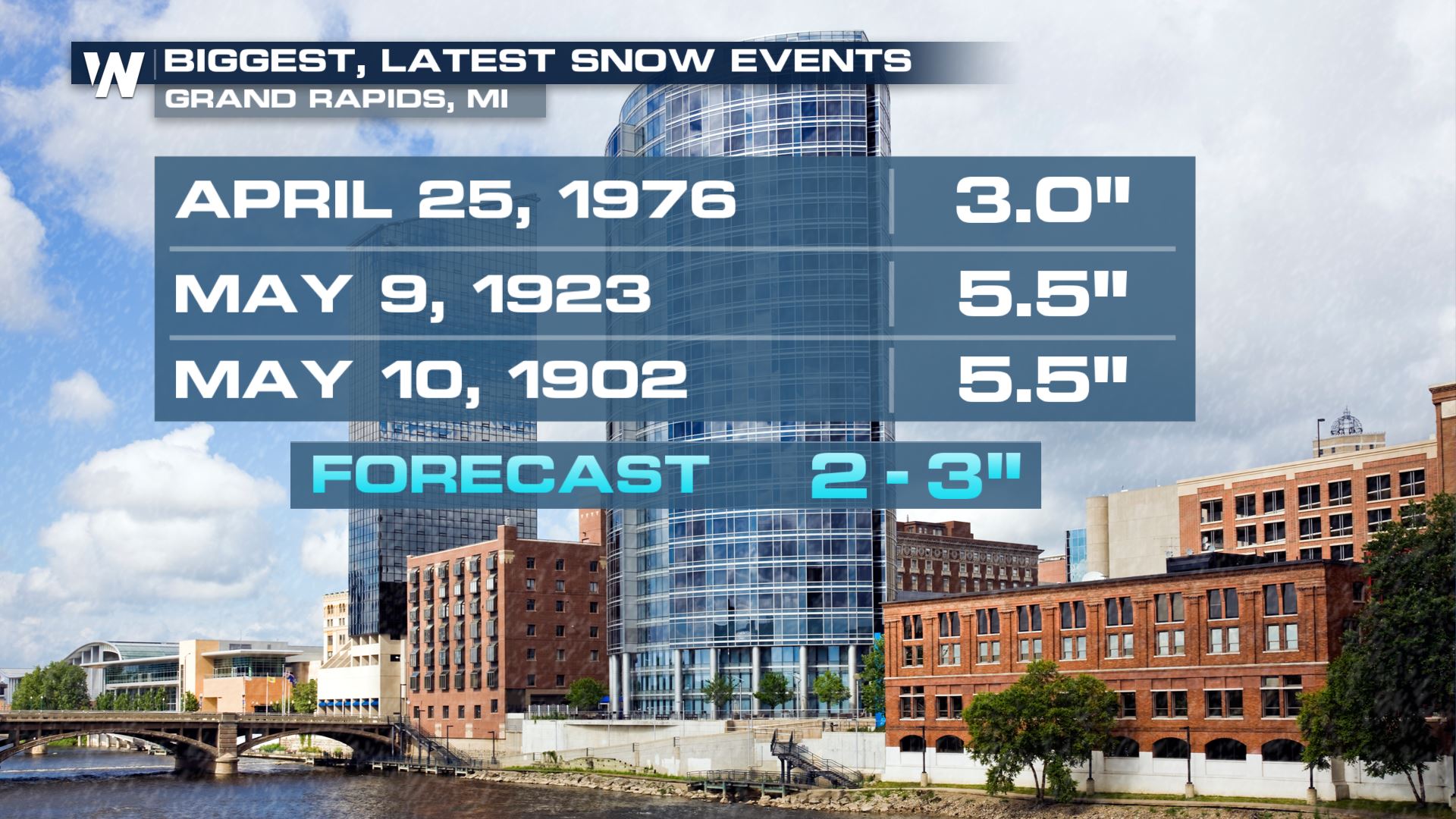 Grand Rapids, Michigan could have one of its largest, latest snow events on record! Currently the forecast for Grand Rapids, MI is 2-3" and a snowfall of that nature has only happened a few times after today's date. For WeatherNation, Meteorologist Steve Glazier