While the north is dealing with a winter storm and blizzard conditions, the south is dealing with the warm side of the low pressure system.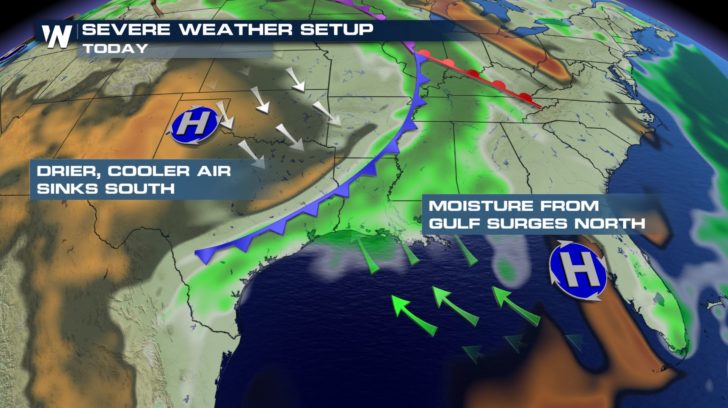 The low pressure system has a cold front dragging across the center of the county. Out ahead of this cold front, moisture and warmth are being pumped into the south and southeast. Behind the front, cooler and drier air clashes with the warm and humid air mass. The collision of these two air masses could lead to severe storm across eastern Texas and into western Mississippi.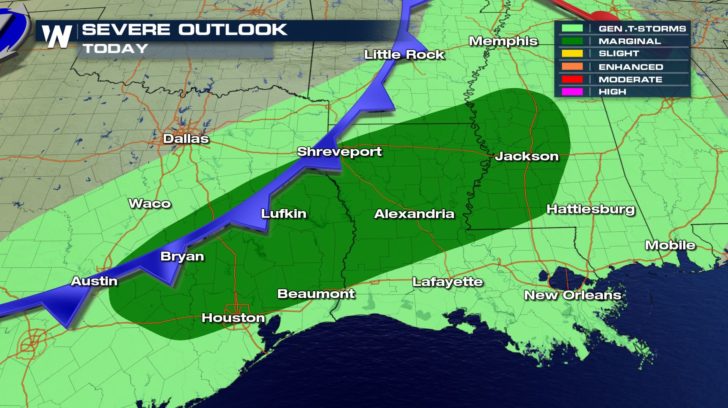 Timing wise, the later afternoon hours in the evening look to be the prime time for any storms to strengthen and turn severe ahead of the leading edge of the frontal boundary.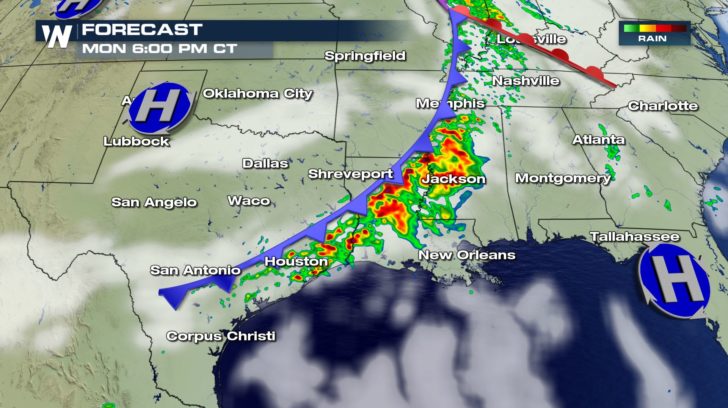 The primary concerns with any storm that does turn severe will be strong damaging winds and hail. Winds could gusts up to 50 or 60 mph. Hail stones could be as large as 1" in diameter or golf ball sized.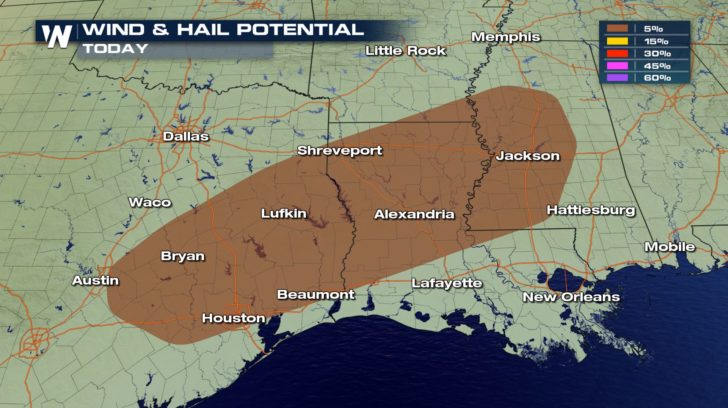 Be sure to stay with WeatherNation as we track out any severe storm that does form. For WeatherNation, Meteorologist Kate Mantych.