A strong low pressure system spawned tornadoes and severe weather across the Deep South over the last 24 hours. This storm system will provide a risk for severe thunderstorms once again today (Thursday). The
Storm Prediction Center
has shrunk the enhanced for severe storms because based on the latest track, as the system is moving quicker than our earlier forecast models. This means that the front will be in the Atlantic Ocean quicker and therefore less opportunity to tap into daytime heating for severe storms. A Tornado Watch is in effect for central North Carolina through 9 PM ET.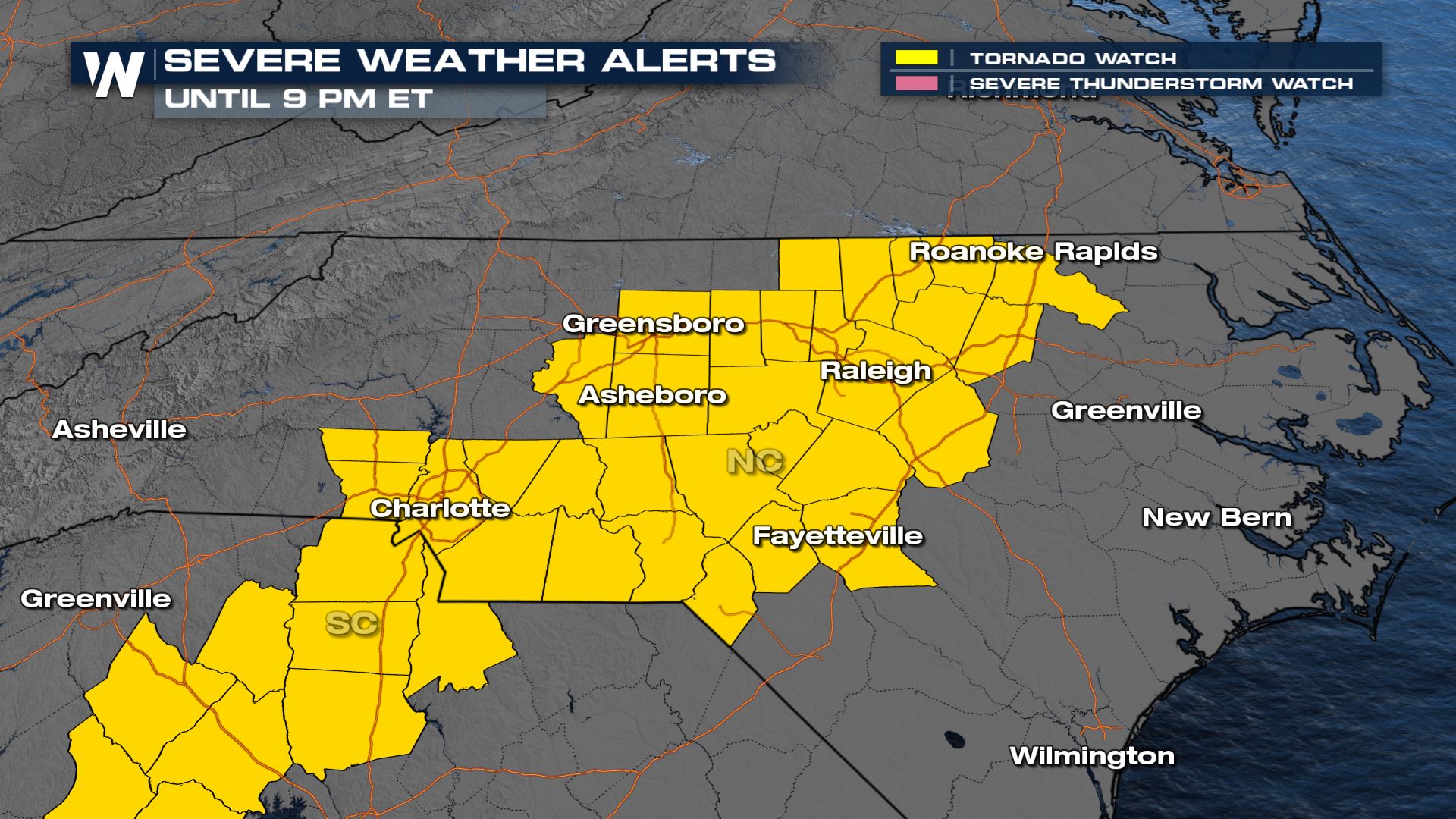 Tornado Potential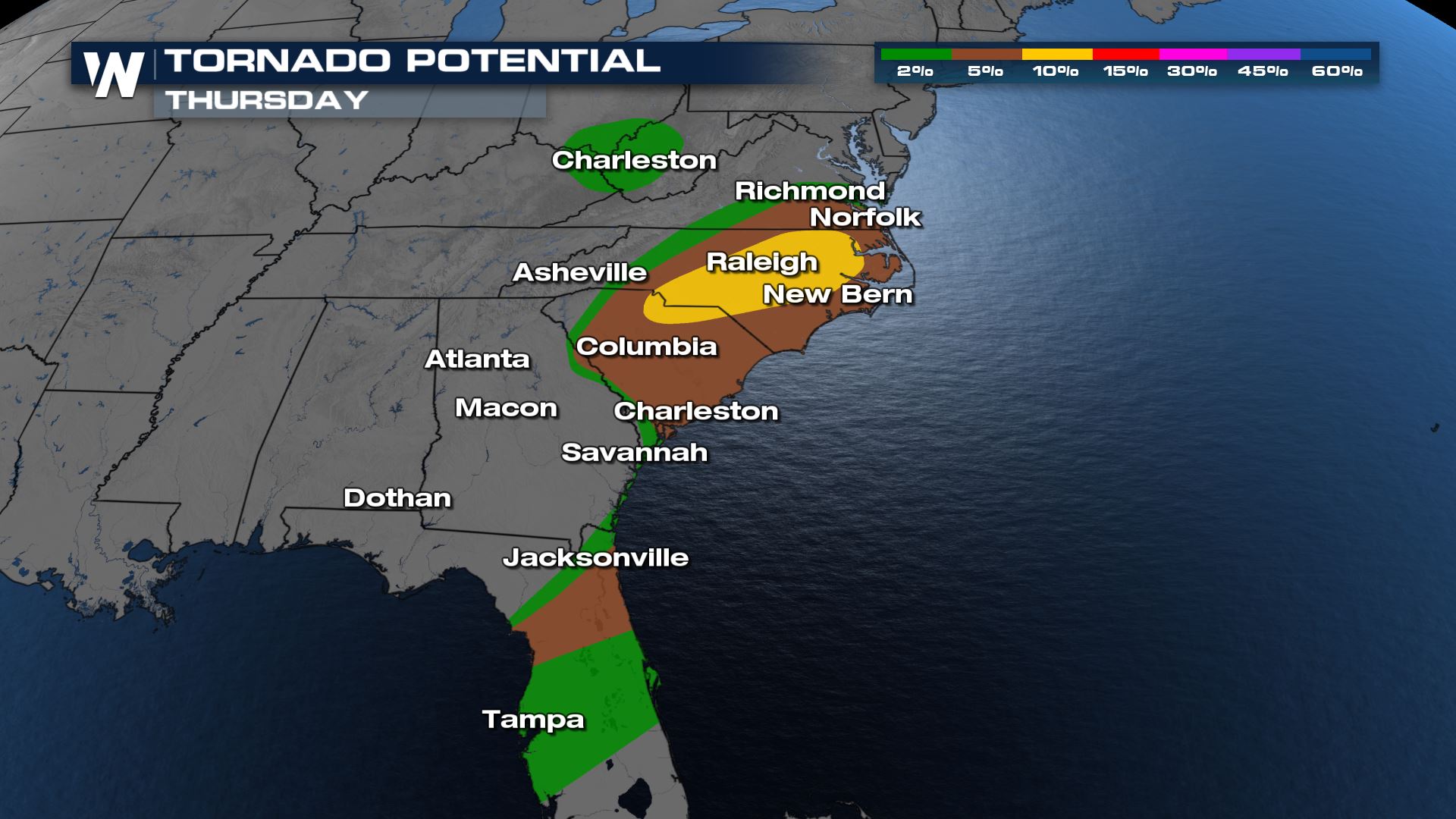 Supercells are possible with the potential for isolated, but significant tornadoes. Impressive wind shear (wind direction changing with height) is forecast to be present, sustaining severe thunderstorms and aiding in tornado development. As the evening progresses, the tornado threat is really concentrated into central North Carolina.

Wind and Hail Threat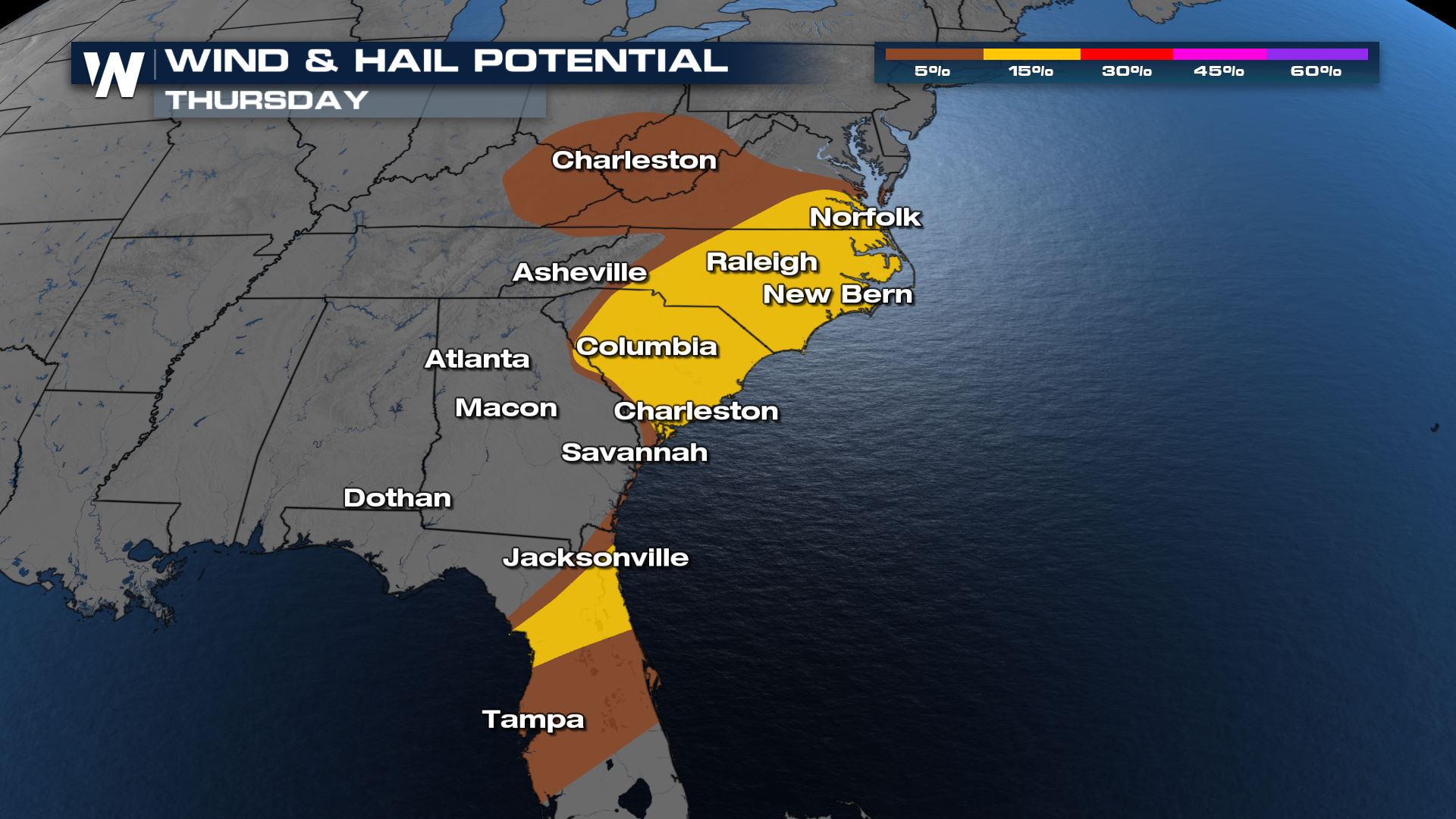 Damaging wind gusts, greater than 58 mph, are the biggest threat on Thursday. Large hail is also a concern, greater than 1" in diameter.
Forecast
Storms will continue to move east this evening, finally pushing offshore by midnight ET. Heavy rain is expected from DC through the Carolinas, but the severe threat will be focused south of Virgina.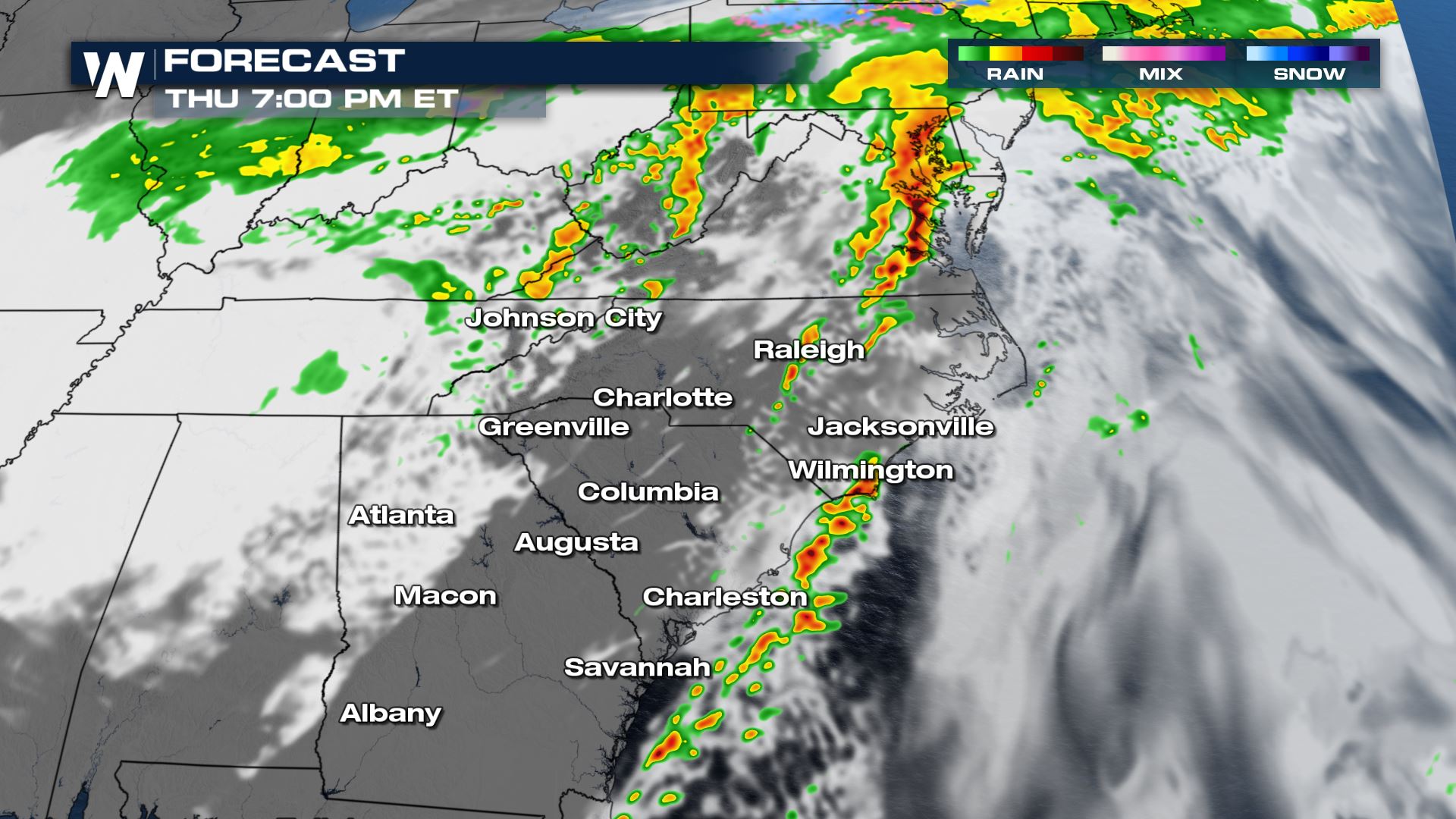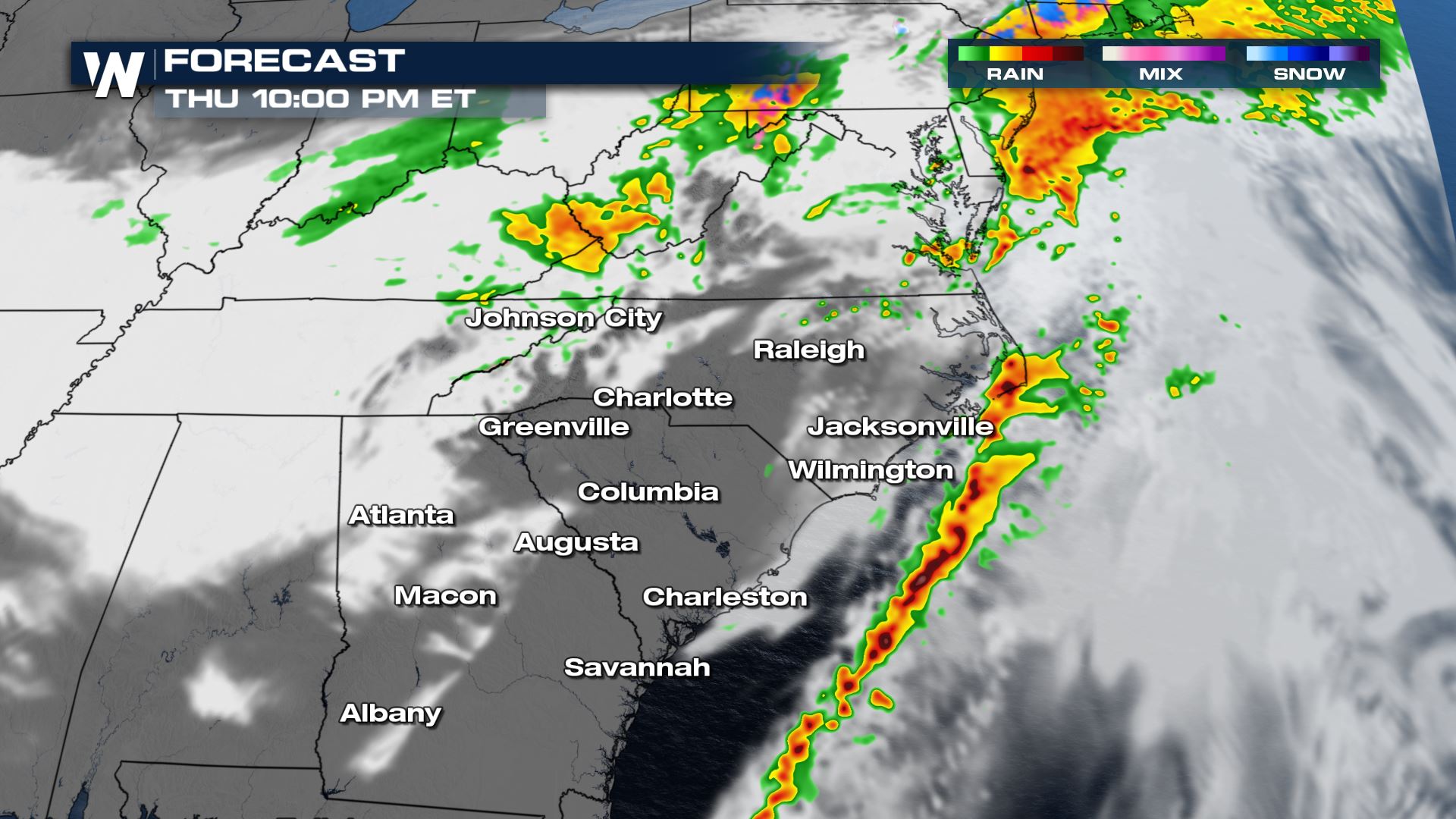 Rainfall and Flooding
The forecast not only includes severe thunderstorm chances, but also soaking rainfall.  Flooding is a concern for areas that see multiple lines of thunderstorms.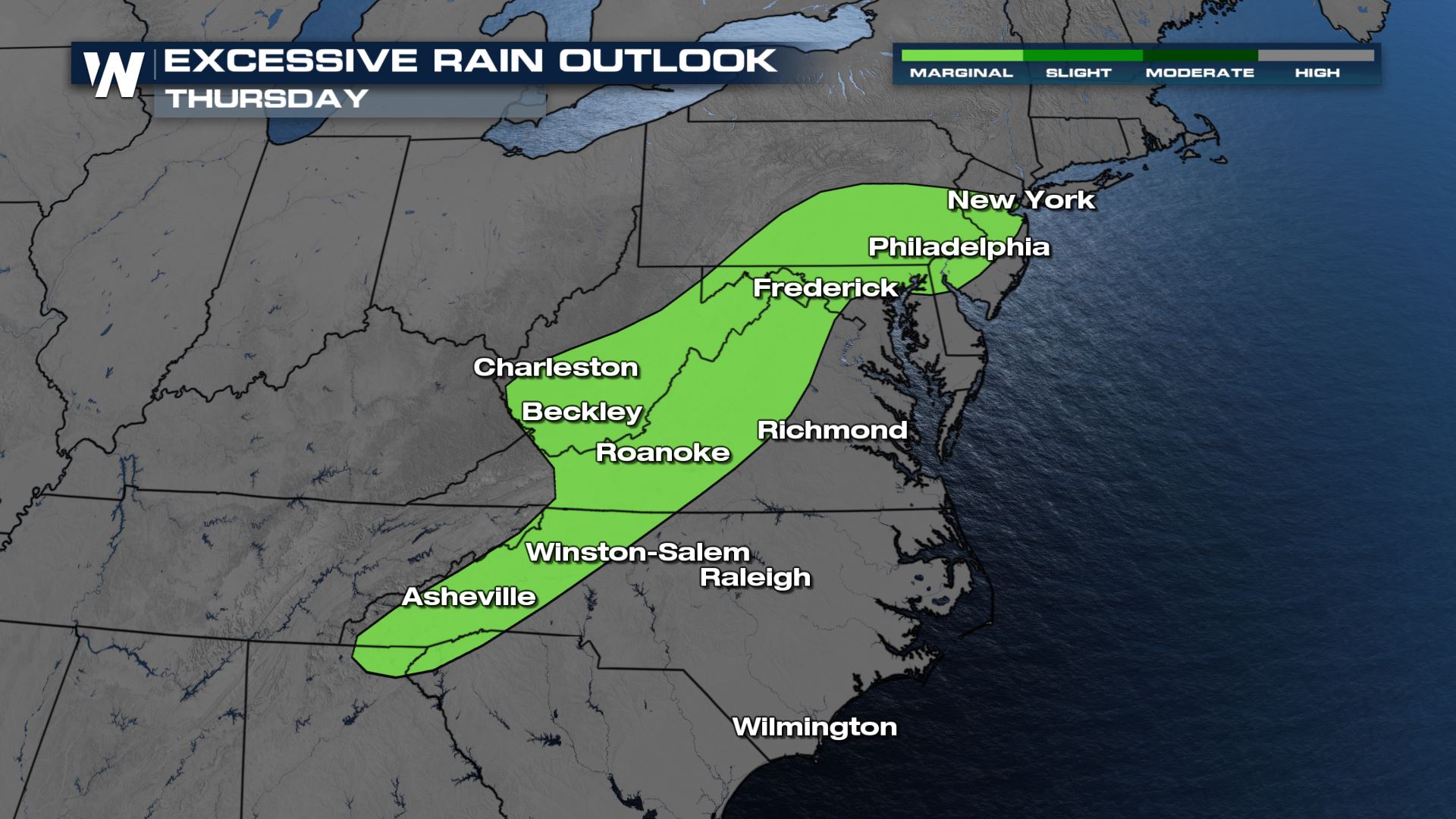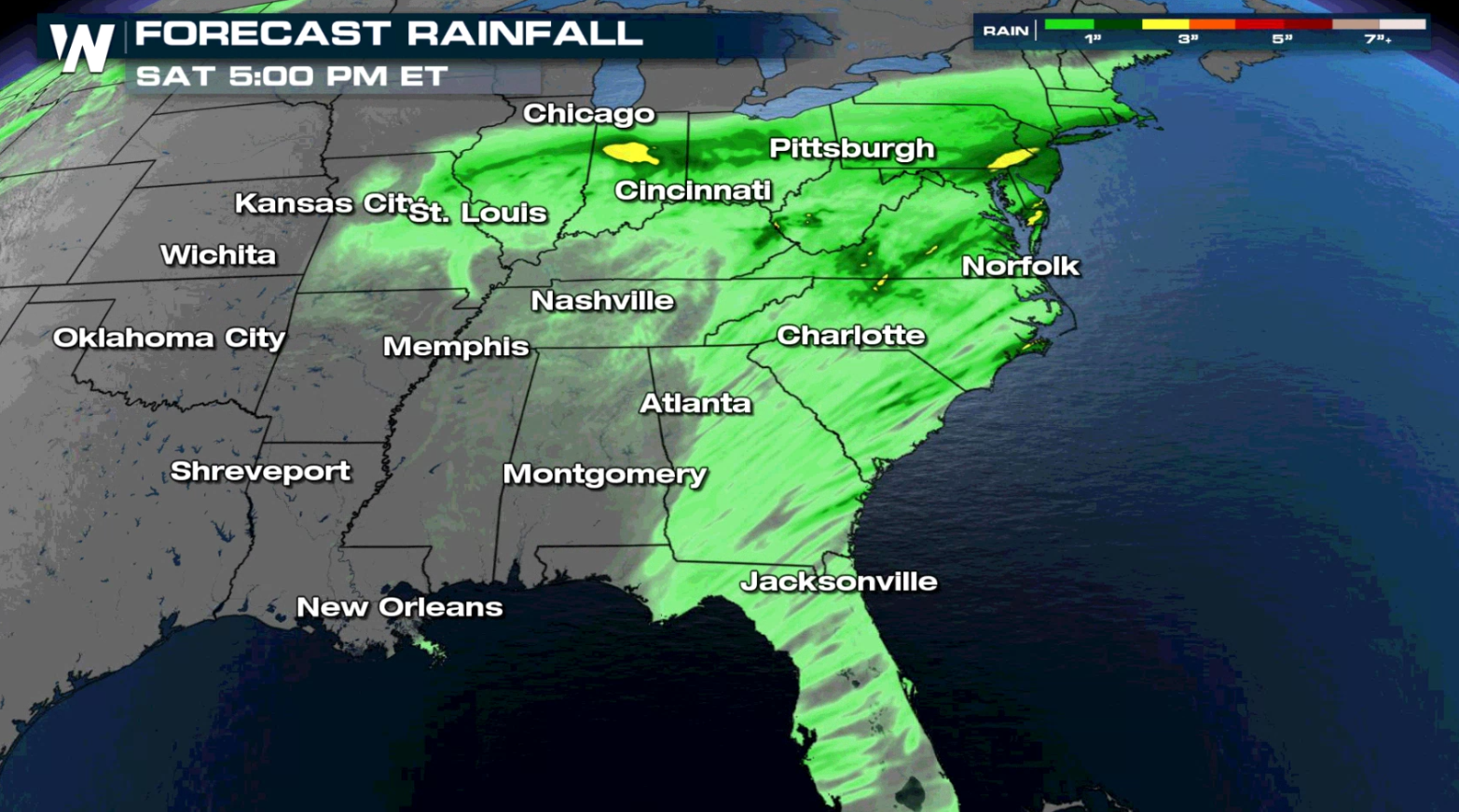 WeatherNation will keep you updated on the potential for severe thunderstorms across the Southeast.