The eastern half of the United States is bracing for a soggy week ahead. As tropical moisture moves in, several inches will be possible across the region. https://twitter.com/NWSWPC/status/996701385877057536 What's the cause for all this rain? Well, a slow moving low pressure system is moving across the eastern Gulf of Mexico. That low paired with a high pressure off in the Atlantic are working to funnel in tropical moisture. The ample moisture moves north and also interacts with a stationary front to help trigger more showers and storms across the Mid-Atlantic.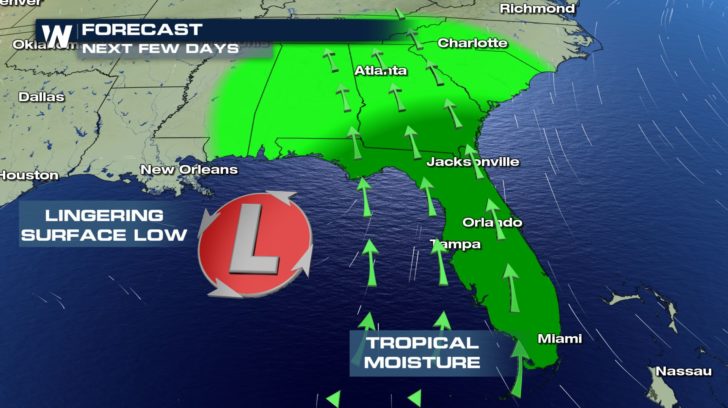 While Florida typical is beginning their rainy season during this time of the year, the amount expected over the next few days is about or even more than some cities average monthly rainfall for the month of May.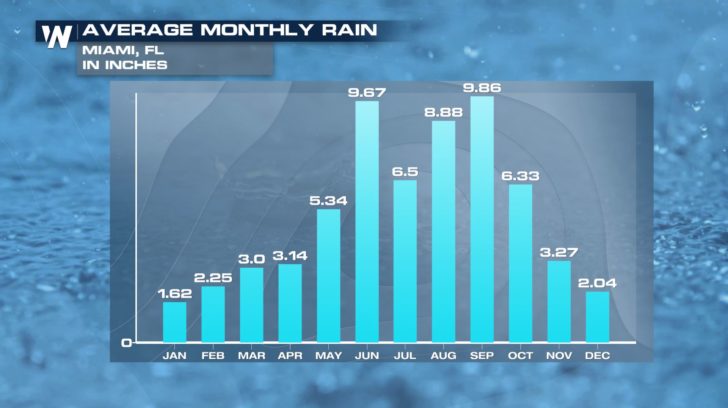 Since Tuesday, many spots across the southeast had already received multiple inches of rain and there's still more to come.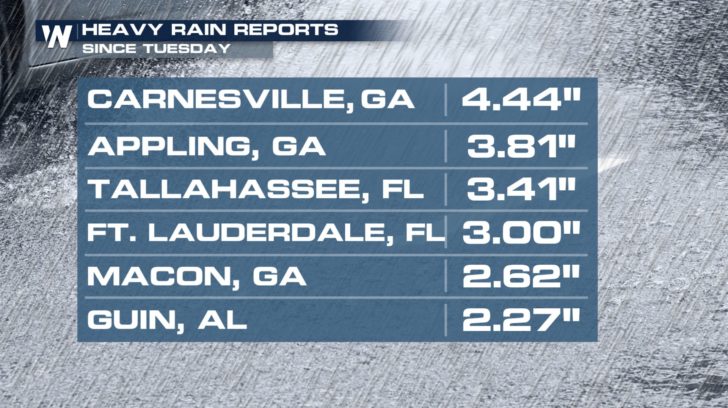 As we head through this week, many spots can expect around 3-6" of rain. Some locations could even see upwards of 7+".  These could lead to localized flash flooding concerns with the heavier showers.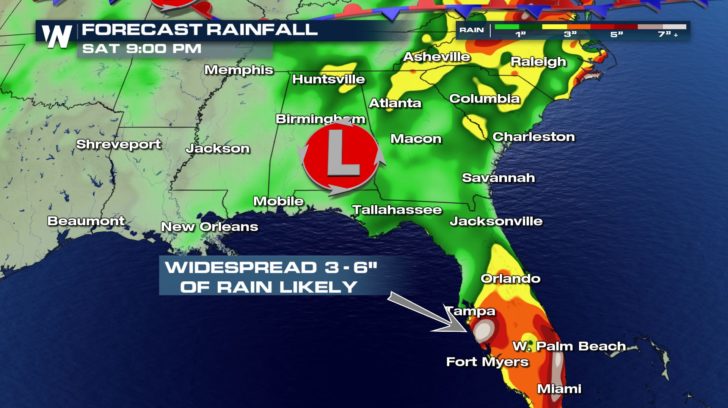 So to summarize, have the rain gear handy for the rest of the week and be ready for plenty of rainy days.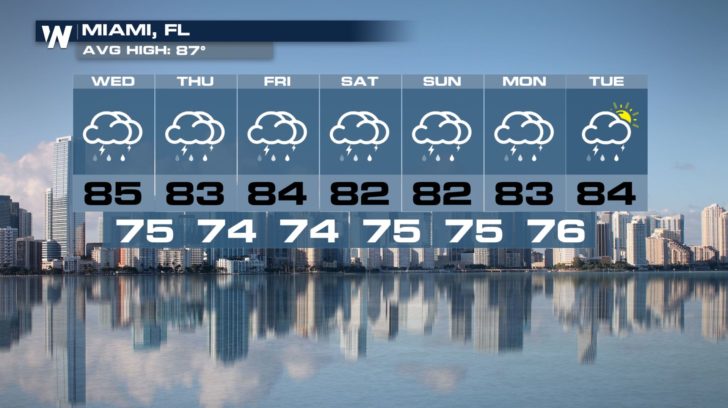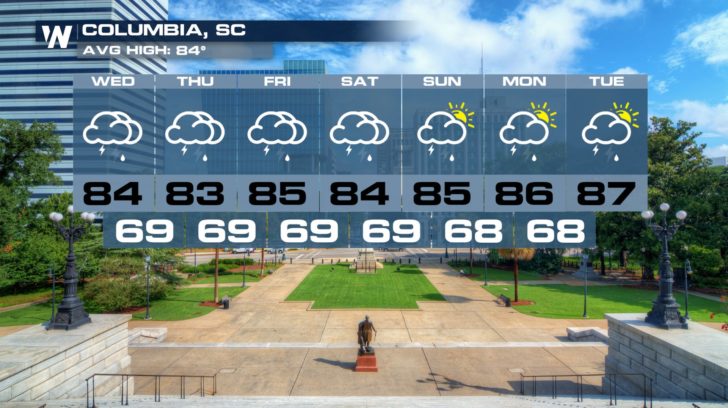 For WeatherNation, Meteorologist Kate Mantych.