Snow snaking its way south from Colorado into New Mexico Thursday will pivot and possibly drop light snow accumulations in Texas, Oklahoma, and Arkansas through Friday morning. In New Mexico, reports are showing that up to five inches of snow fell in Tucumcari. In Texas the snow totals were much lighter.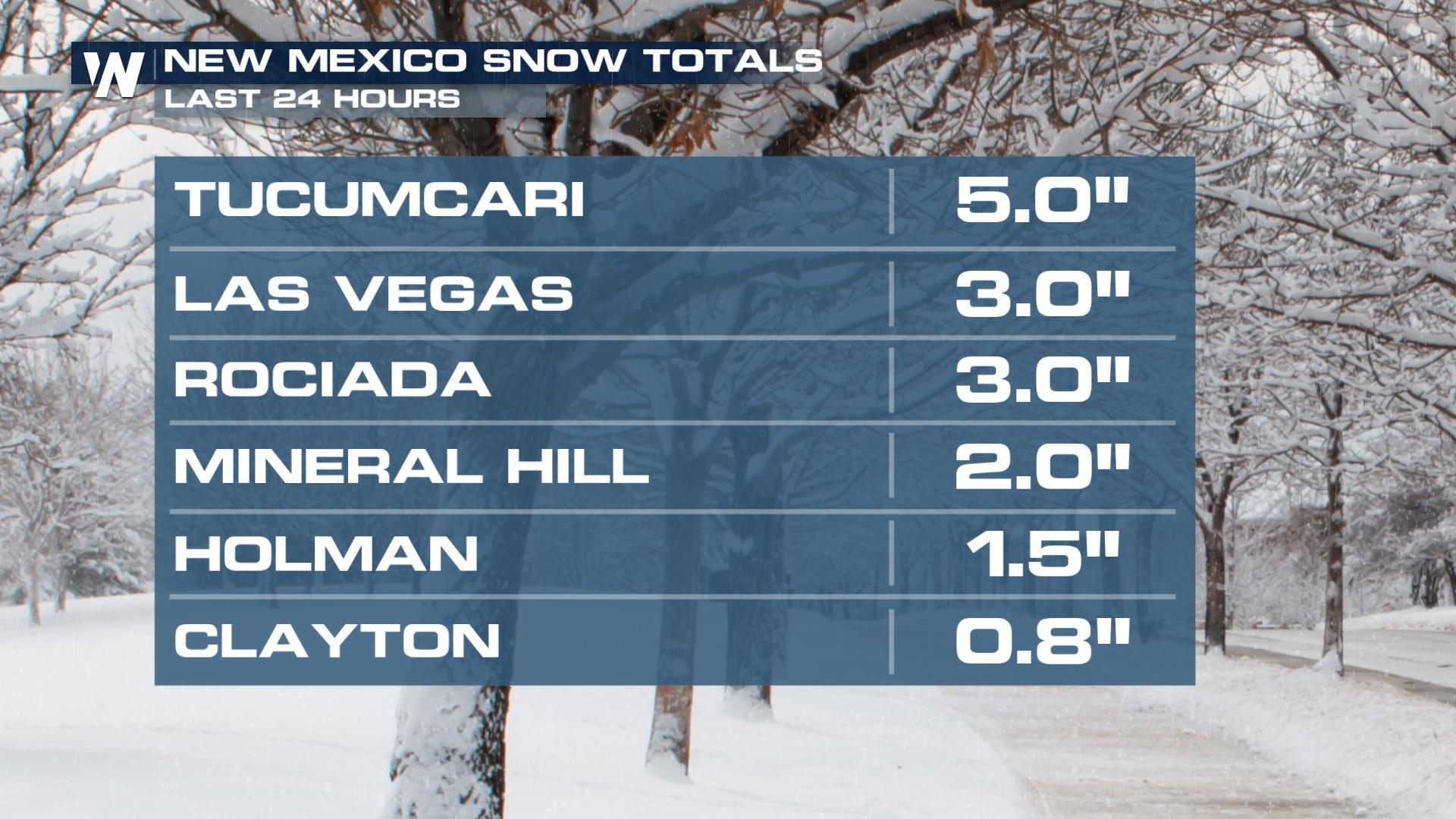 Going forward, the low pressure system will deepen over the ArkLaTex. This means it could produce some moderate showers and it may produce some light snow if temperatures cool enough.
The Baron forecast model shows light accumulations, mainly one to three inches, across parts of eastern Oklahoma and west-central Arkansas.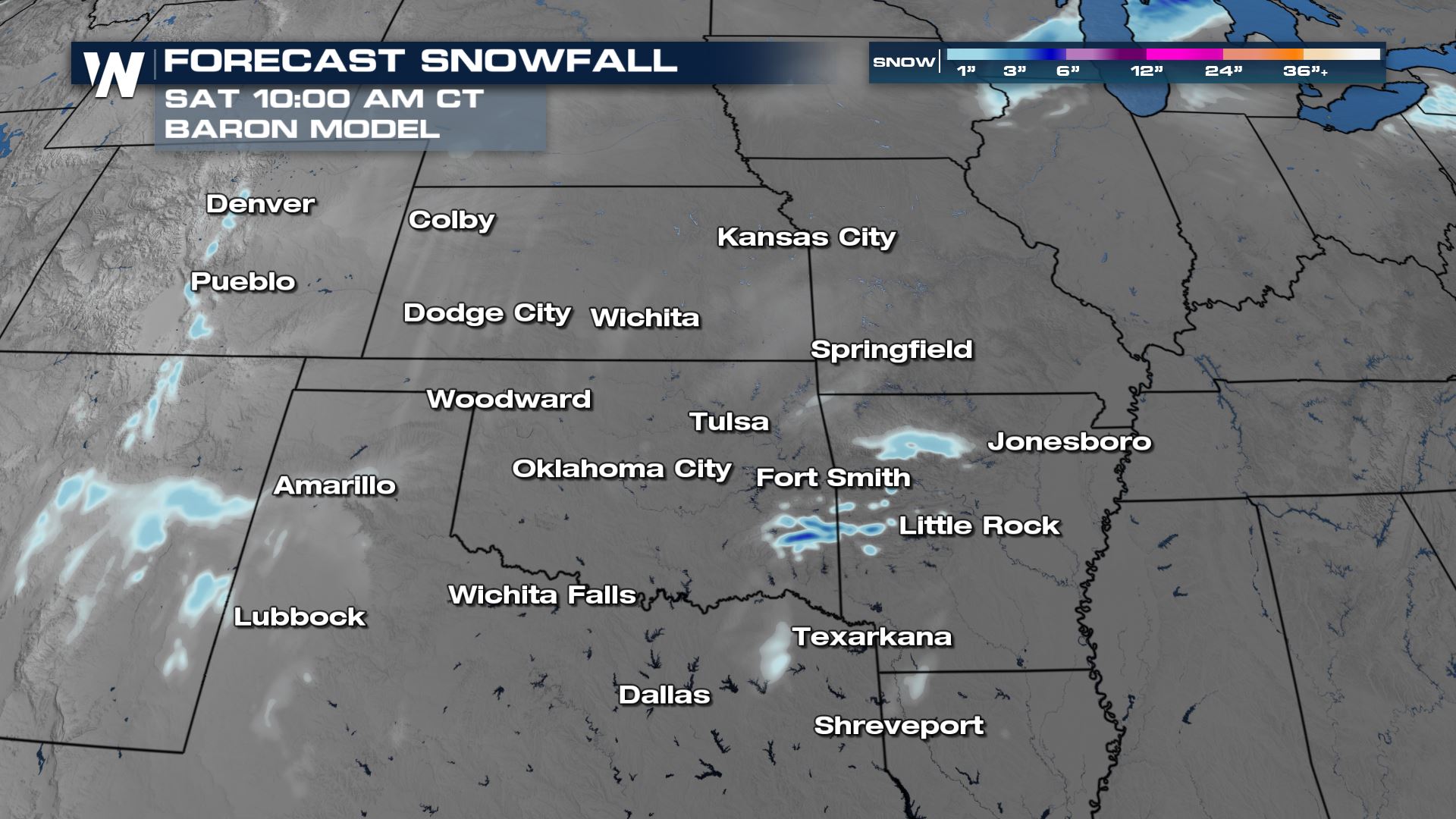 Meanwhile the GFS, or American, model drops a little more snow closer to Amarillo and Lubbock, Texas and some additional snow near Fayetteville and Fort Smith, Arkansas. Though, snowfall totals are predicted to be similar at an inch or two.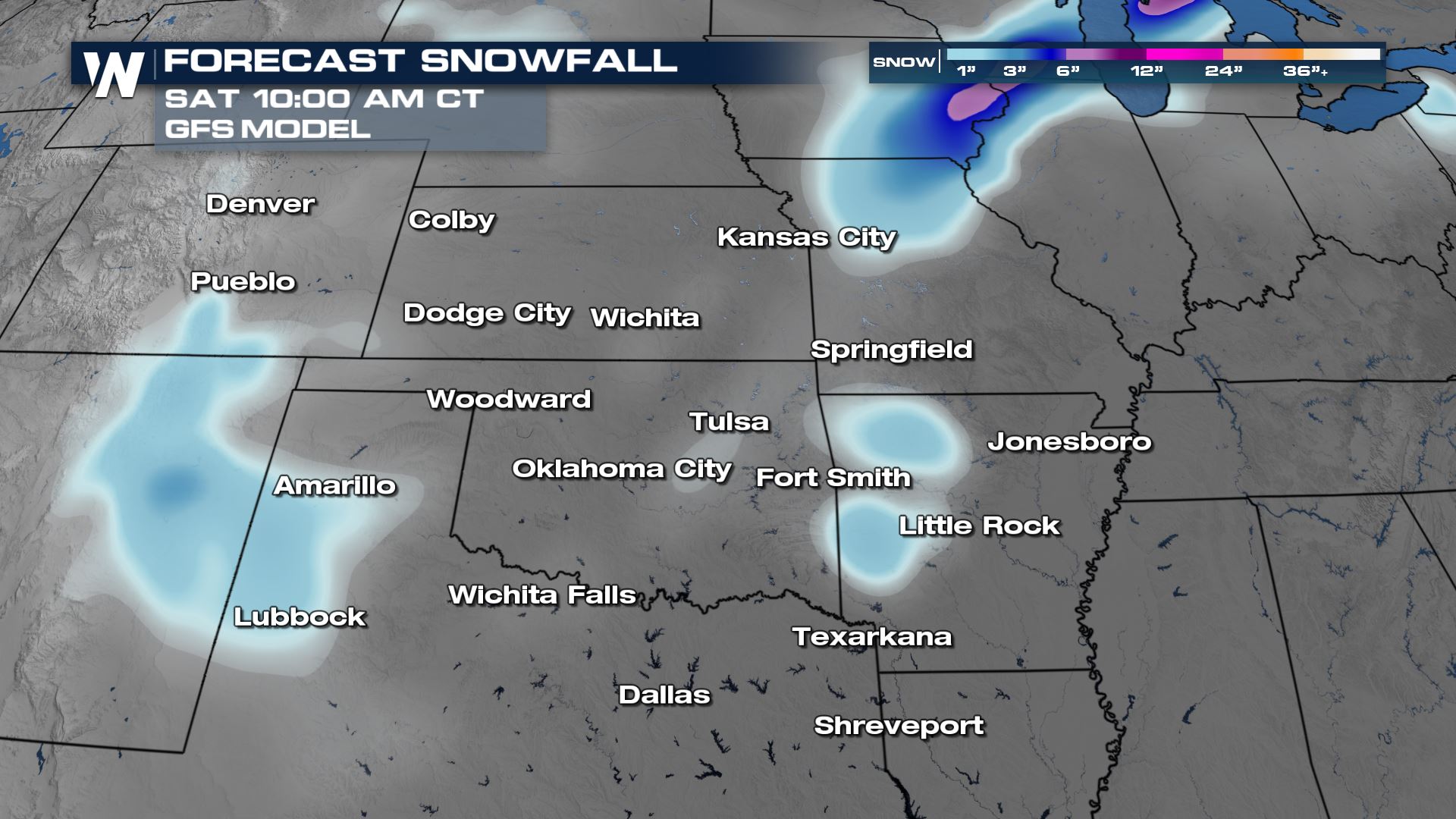 Morning lows will be below freezing for most of us on Friday, but by the weekend, we're back to the high 40s and 50s.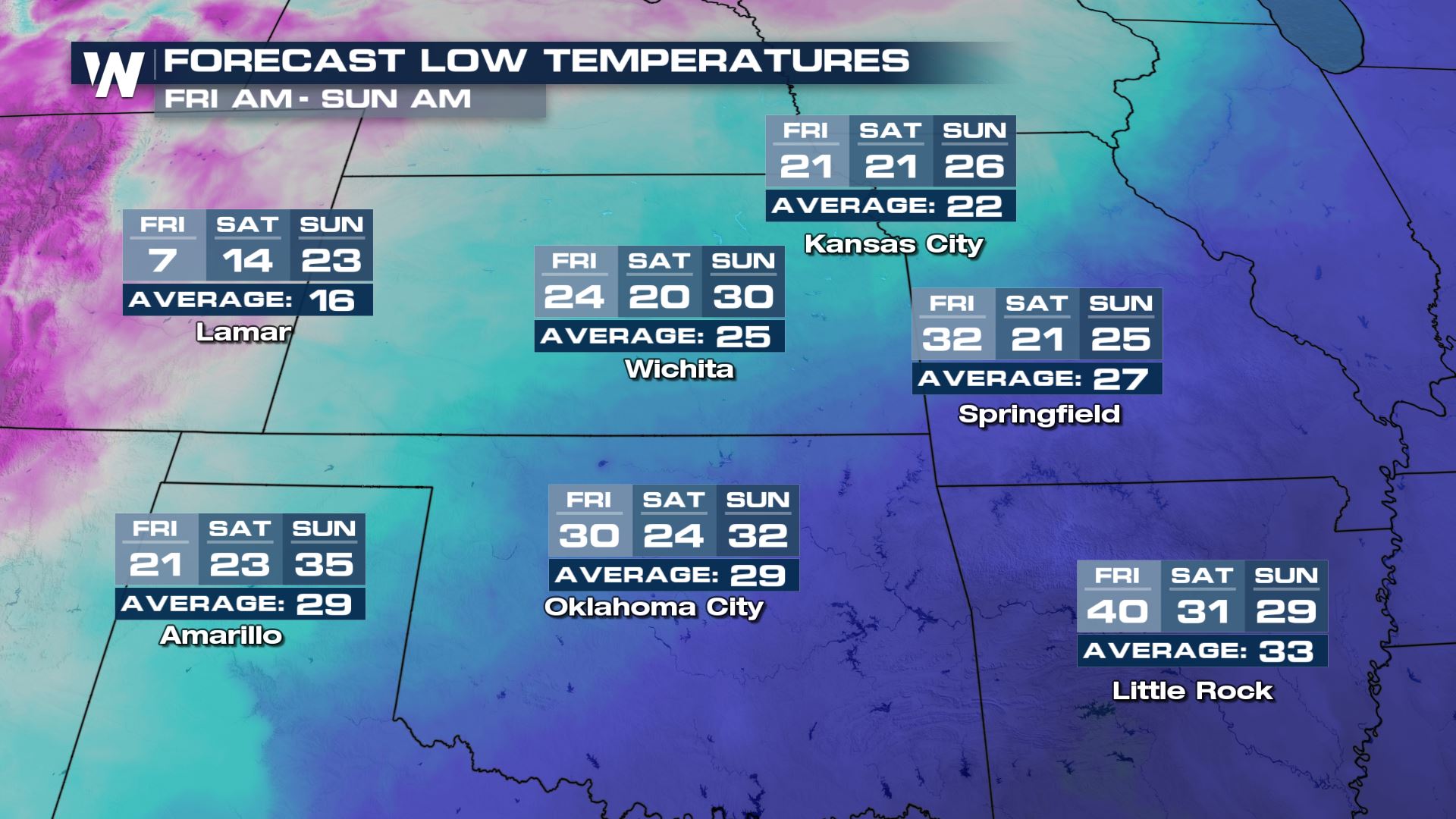 For more on this be sure to tune into WeatherNation at :30 past the hour for your central regional forecast.