A disturbance in the Gulf of Mexico is bringing an abundance of moisture to parts of the southeast. In conjunction with that, an arctic cold front is meeting up with this moisture yielding snow for  Missouri and Illinois.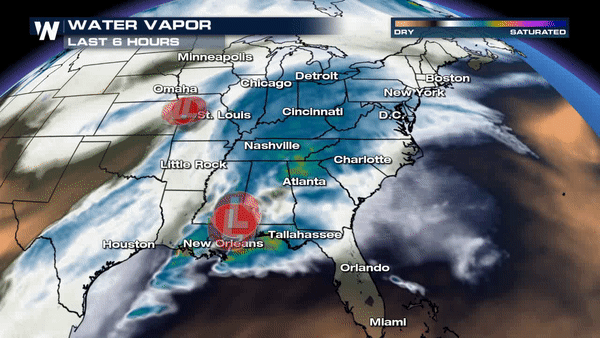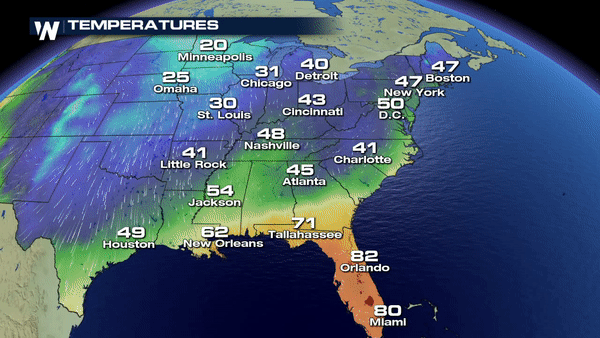 This area of low pressure in the Gulf will shift north into the southeast later this evening which means rain won't be stopping anytime soon. Heavy showers will continue to track over the same locations through the next 24 hours. This means that creeks, river and tributaries could become bank full fast so if you live near a river or low lying area its important to stay aware of any changing flood alerts through Tuesday. As a result of the heavy rain, the National Weather Service in Atlanta, GA has issued a Flood Watch for much of northern Georgia and southwest Georgia through Tuesday. Parts of Alabama and Florida are also included in the Flood Watch.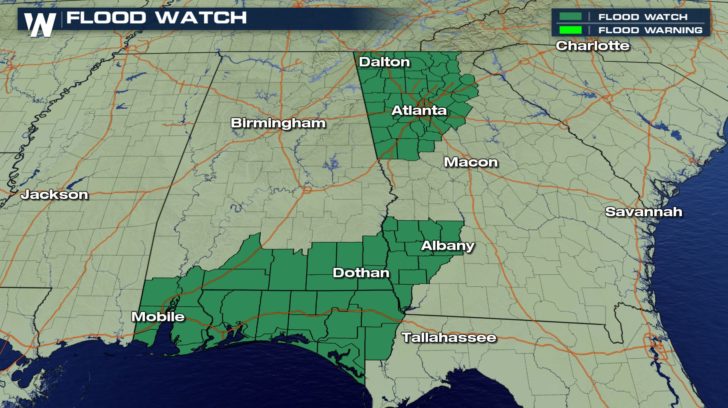 Remember: A Flood Watch means conditions are favorable for localized flooding. A warning means its imminent or already occurring. Some rain will taper off late Tuesday; however, another Low emerges from the Gulf by Thursday bringing another round of rain and perhaps a few snow showers to the southeast before completely clearing out by the weekend.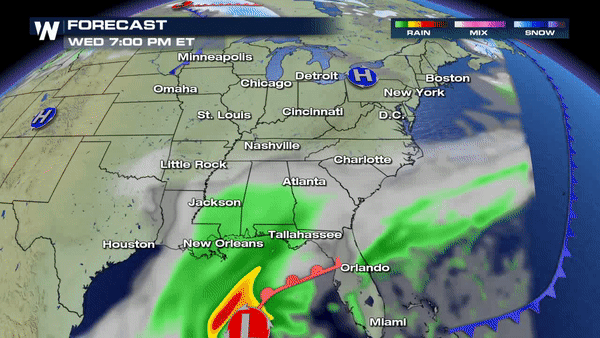 Stay warm and stay dry! Meteorologist Merry Matthews