Many cities in the southwestern United States experienced their warmest day of 2019 on Tuesday.  From Phoenix to Denver, El Paso to Las Vegas---and everywhere in between---high temperatures soared into the 60s, 70s, and 80s.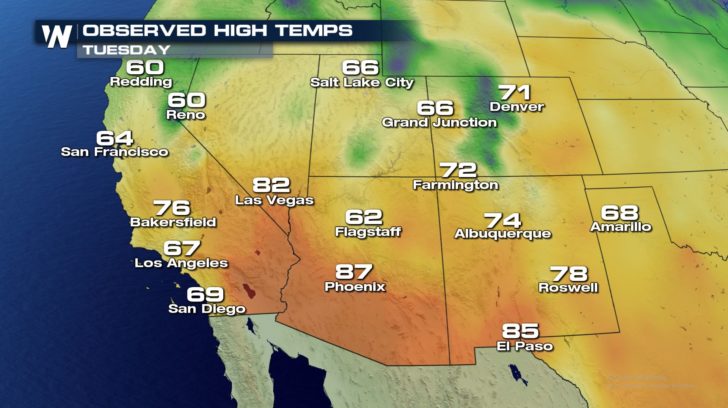 At McCarran International Airport in Las Vegas, the mercury rose to 82 degrees Tuesday.  This was the first time Las Vegas hit the 80-degree mark in almost five months!  Believe it or not, this was ten days later than normal.  Las Vegas usually experiences its first 80-degree day around March 17th.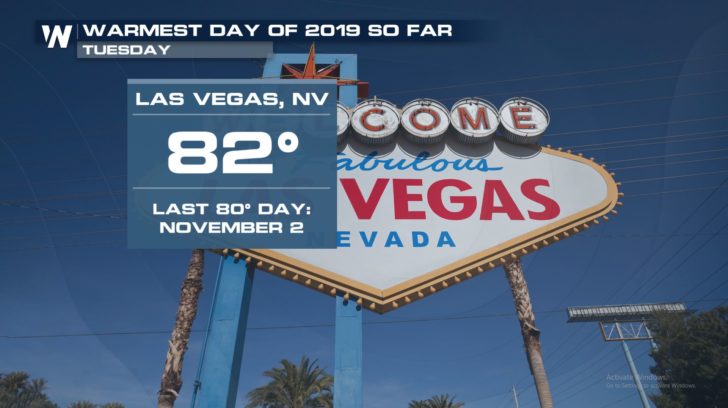 In Denver, Tuesday's high reached 71 degrees.  This was the first time the Mile High City reached 70 degrees since just before Halloween.  Temperatures are expected to be even milder on Wednesday in Colorado.  A couple of cities may flirt with record highs.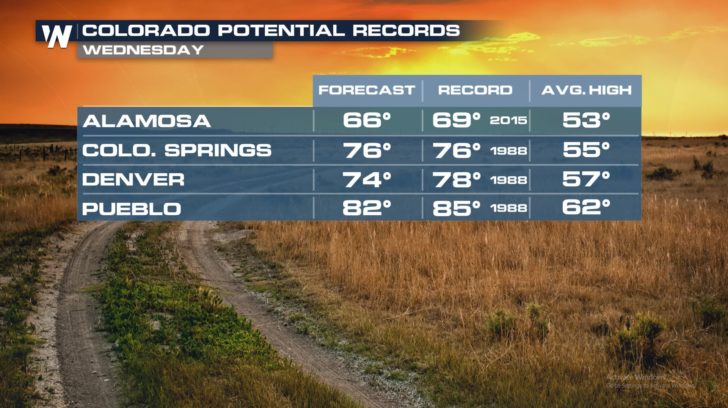 Phoenix---which didn't quite make it to 90 degrees---hit 87 degrees Tuesday.  This is the time of year Phoenix typically starts to heat up.  The Valley of the Sun usually encounters its first 90-degree day toward the end of March.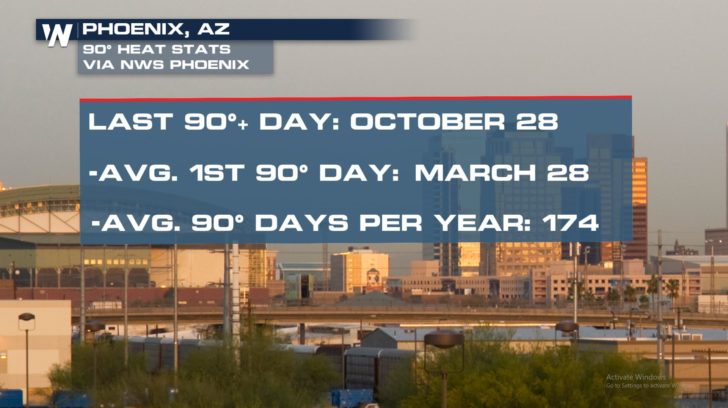 The forecast calls for the warmth to continue in the Desert Southwest.  High temperatures will remain near or above normal through the weekend.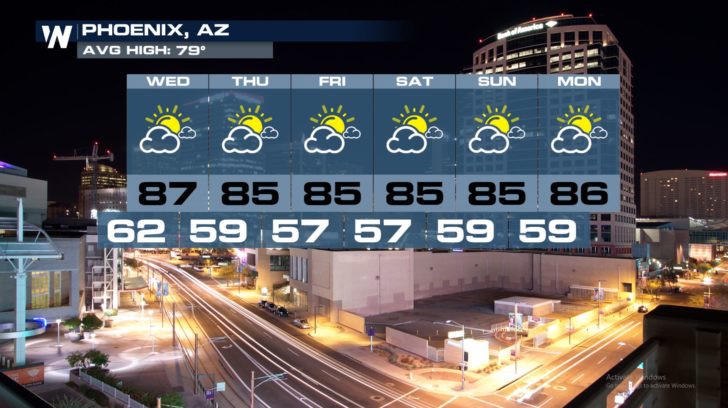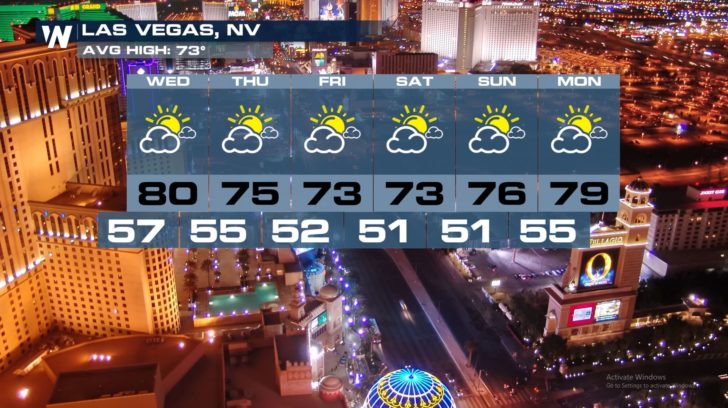 The warm weather is expected to briefly spread east this week.  Many states can expect mild conditions with highs in the 50s, 60s, and 70s.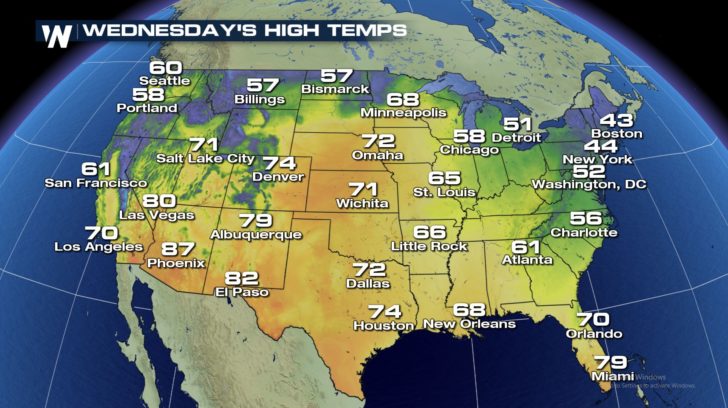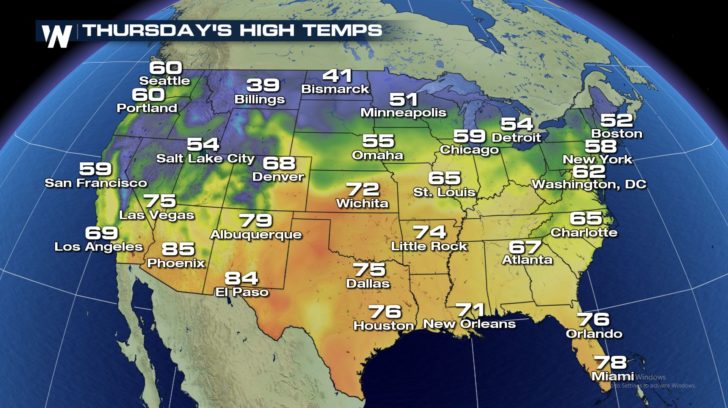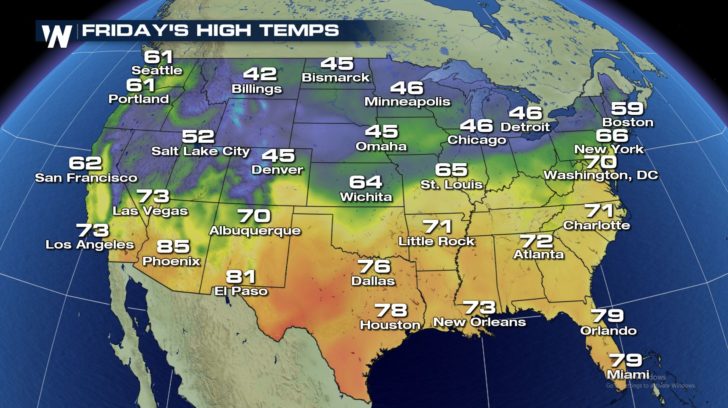 Would you like to know the forecast for your hometown?  Click
HERE
to find out. -
Meteorologist Joe Astolfi