Portions of Colorado and Wyoming tapped into some Spring Snow over the last 24-48 hours with some of the highest totals up to 13" in Colorado. In general, most of the snow along the I-25 corridor and into lower elevations will continue to melt.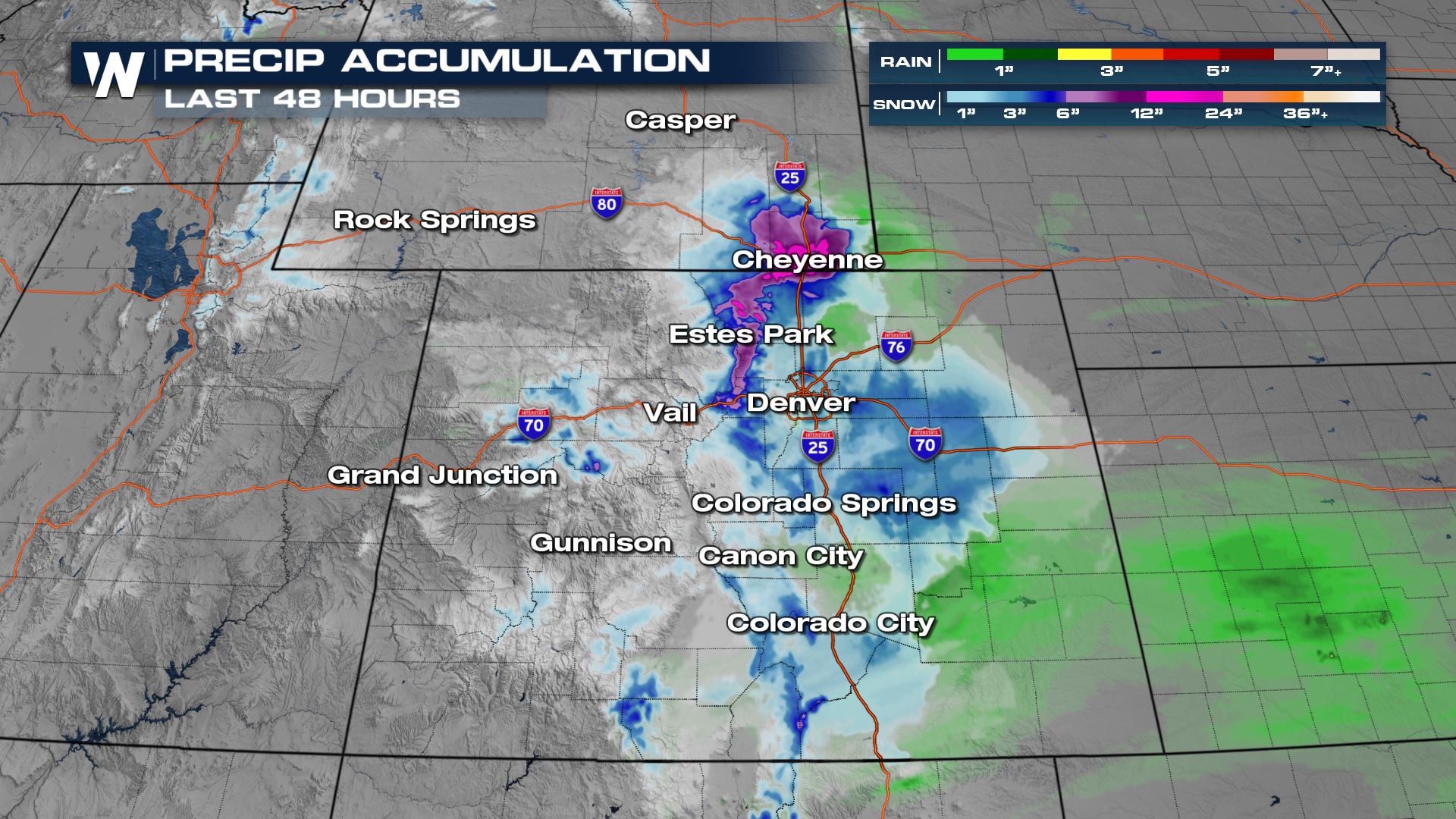 Forecast
The majority of the heavy snow continues to wind down across Colorado and Wyoming through tonight but some areas may manage to see an additional inch or two. The travel hazards with this spring snow should be very minimal.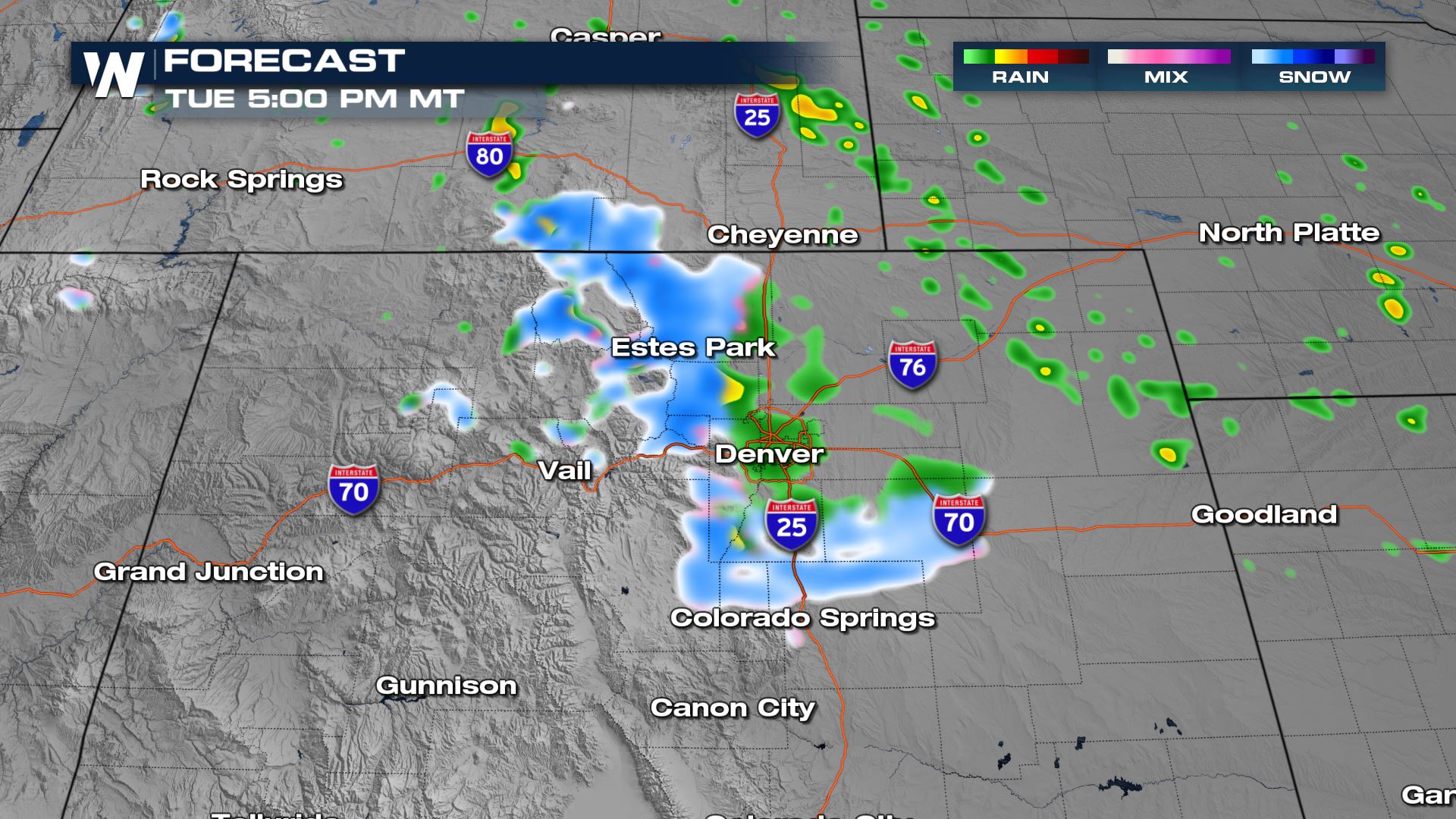 Accumulation
We are not expecting a lot more snow accumulation along the front range but the mountains may still see a bit more.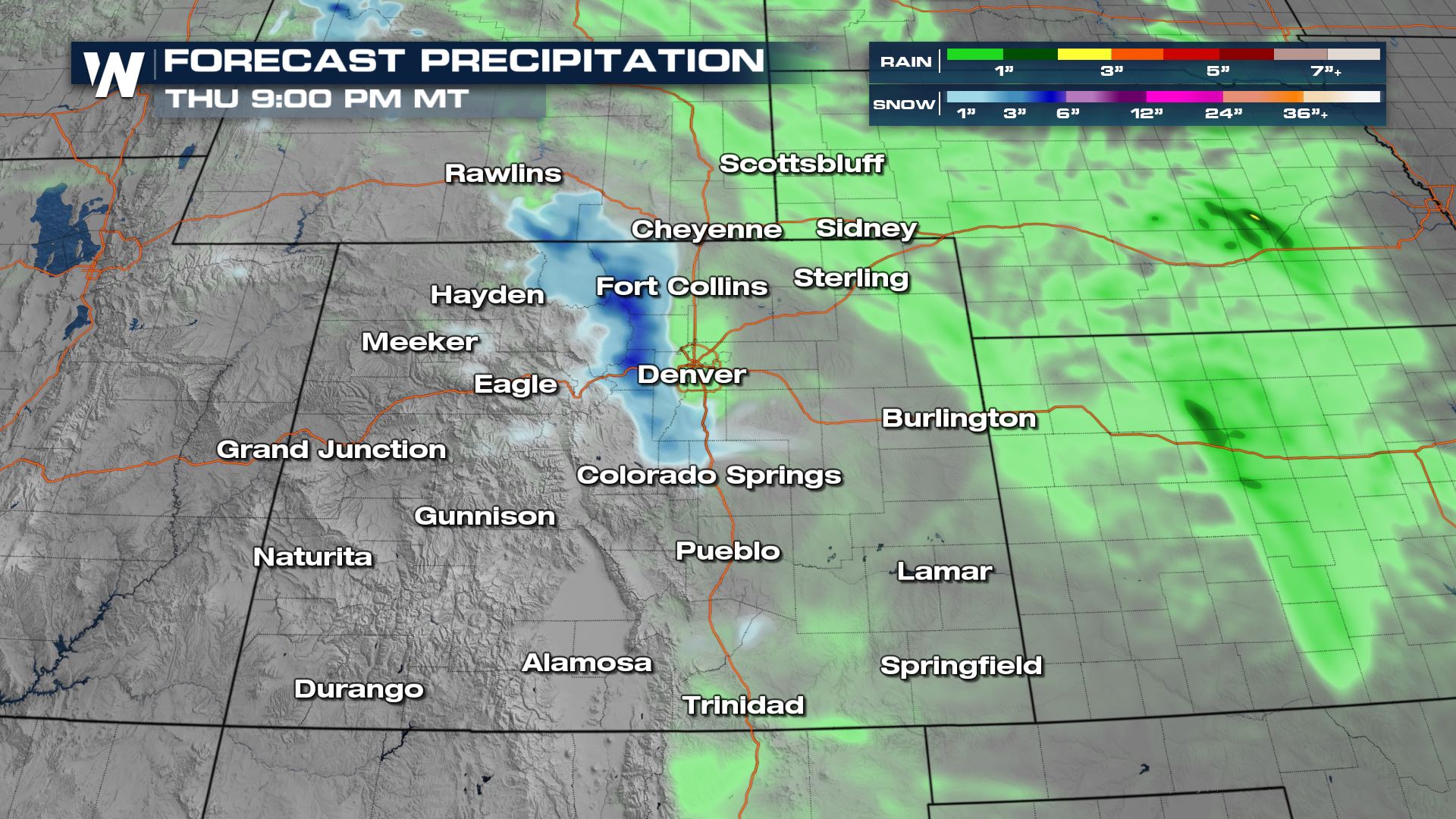 Your west regional forecast can be found :50 after the hour, every hour!