Have you noticed those spring flowers popping up earlier and earlier over your lifetime? Or perhaps the tree outside your home budding and leafing earlier some years?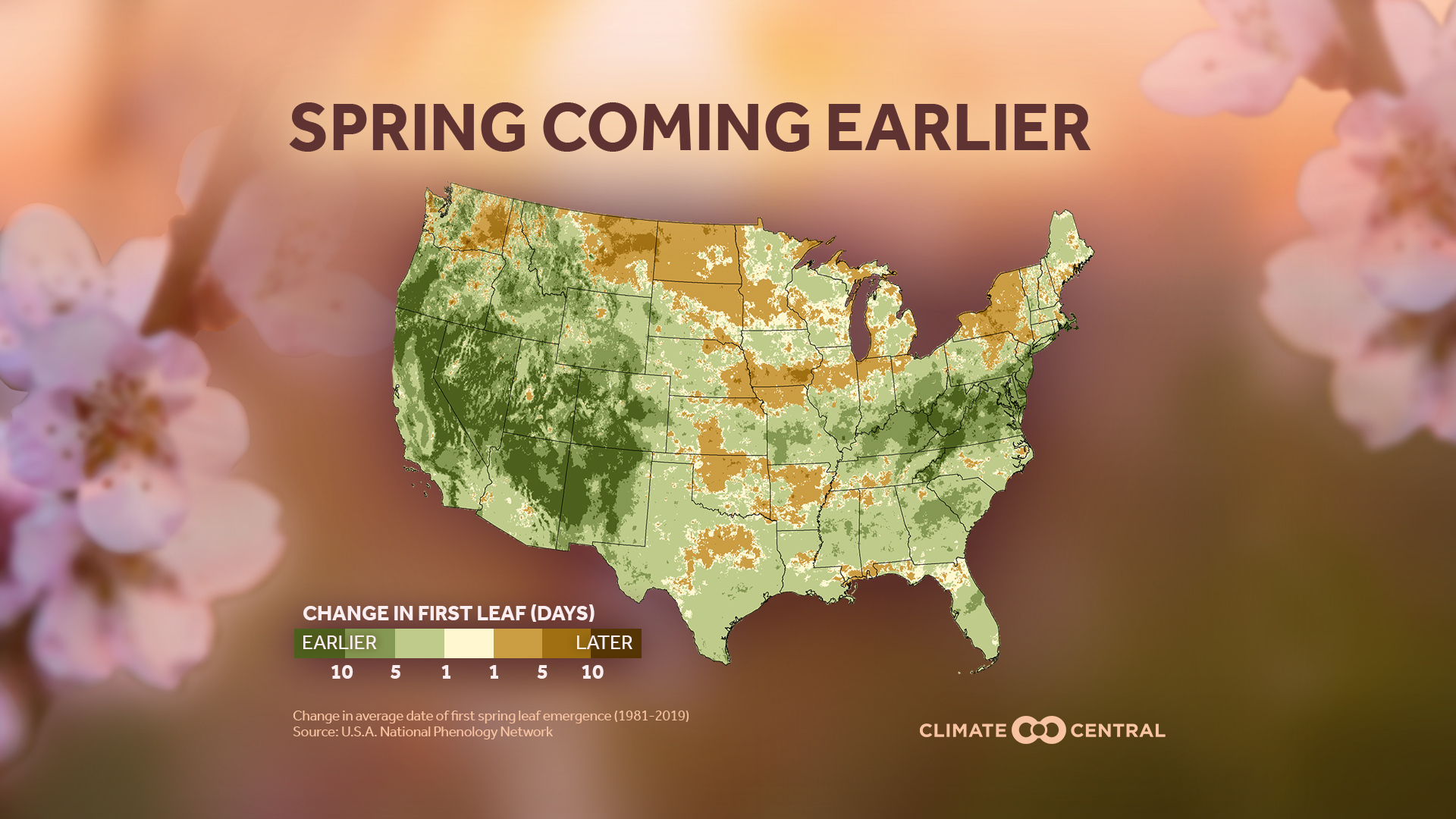 According to an analysis conducted by Climate Central, spring has arrived earlier (leaf out) in 76% of the cities analyzed. Climate Central (CC) analyzed the "leaf out data" in 239 cities across the Lower 48 and found that 181 of those cities have greened up earlier than about 40 years ago.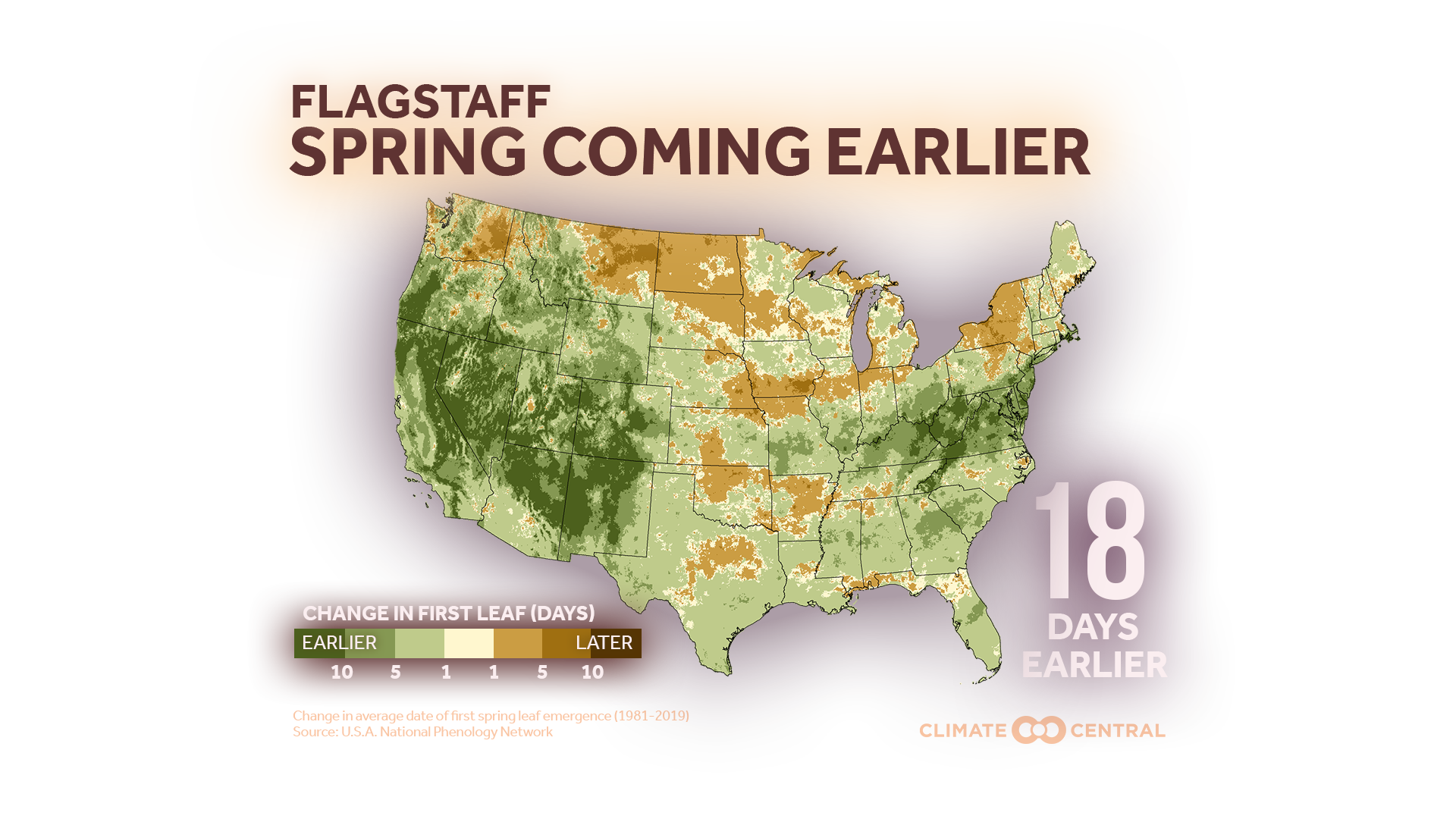 CC attributes this earlier leaf out and green up to our warming climate. Some cities that have had the most dramatic changes are in Flagstaff, Arizona Washington, D.C. and Bluefield, West Virginia.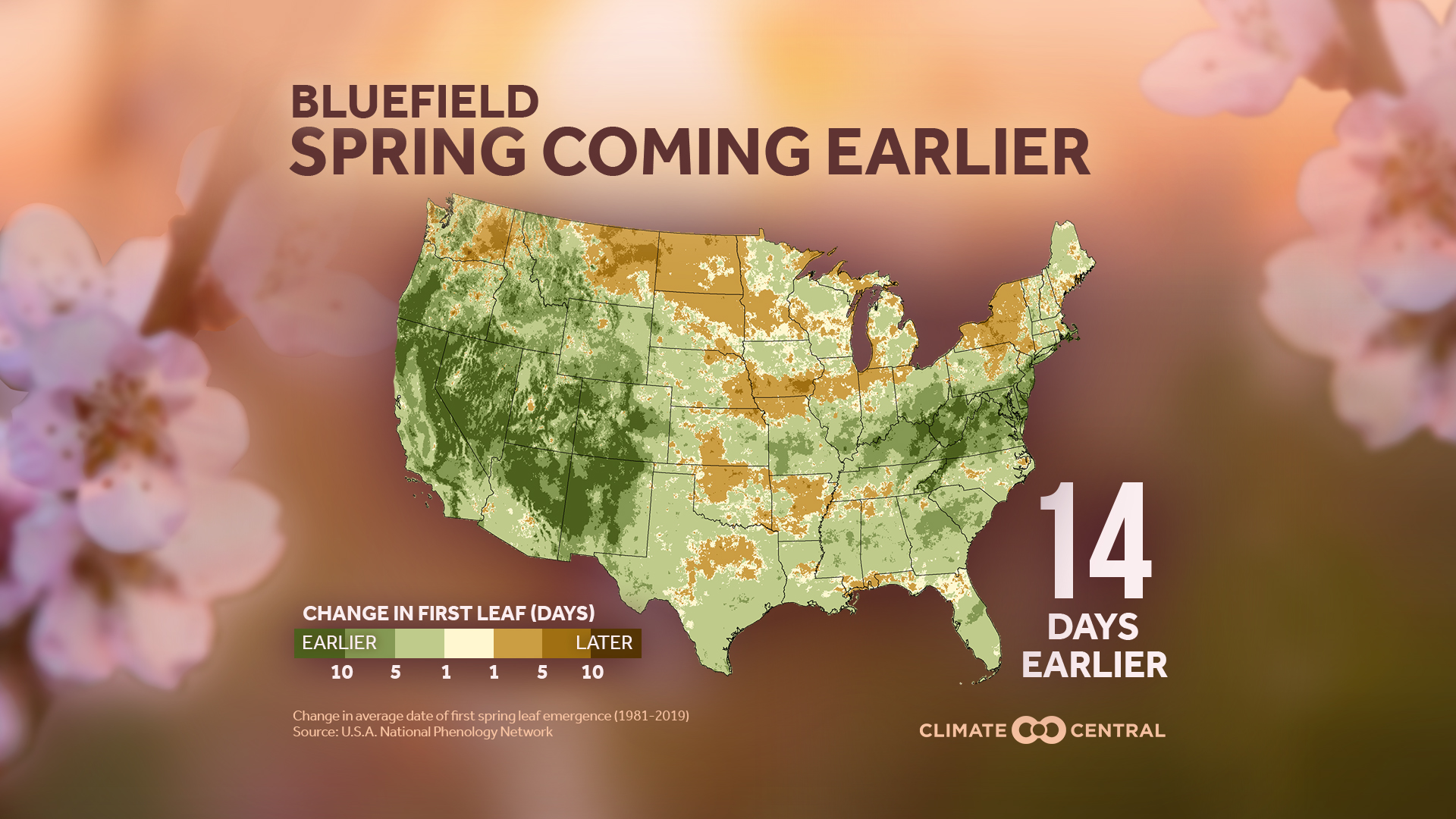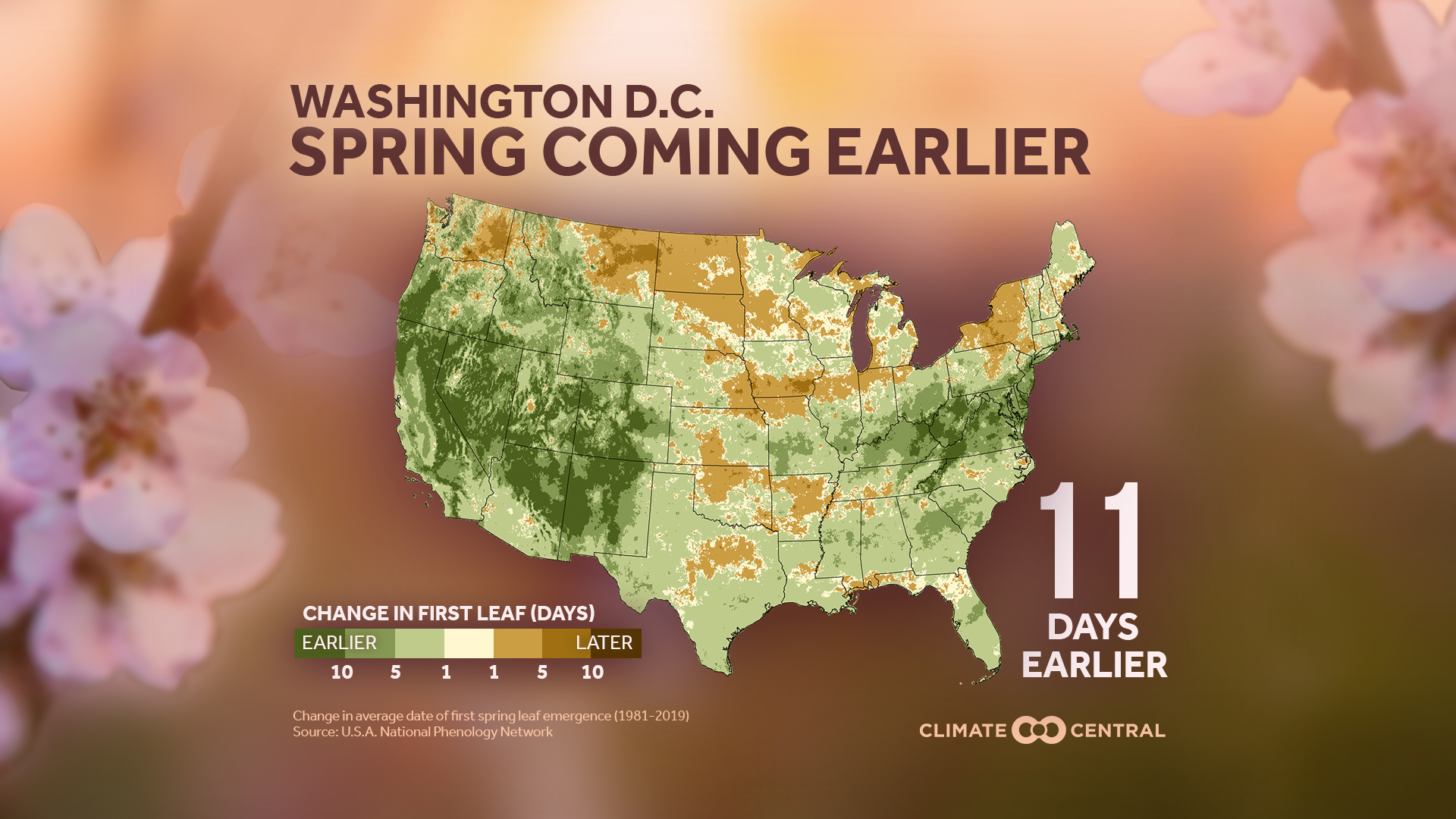 The data is sourced from the National Phenology Network (NPN). The NPN collects data from people across the country that submit reports of when flowers bloom, or trees "leaf out" at their location. The data has been analyzed since 1981 and shows more cities are greening up earlier than about a generation ago. Some cities are not seeing an earlier start to spring. In fact Spokane, Washington and Elmira, New York have seen a bloom a few days to a week later than a few decades ago.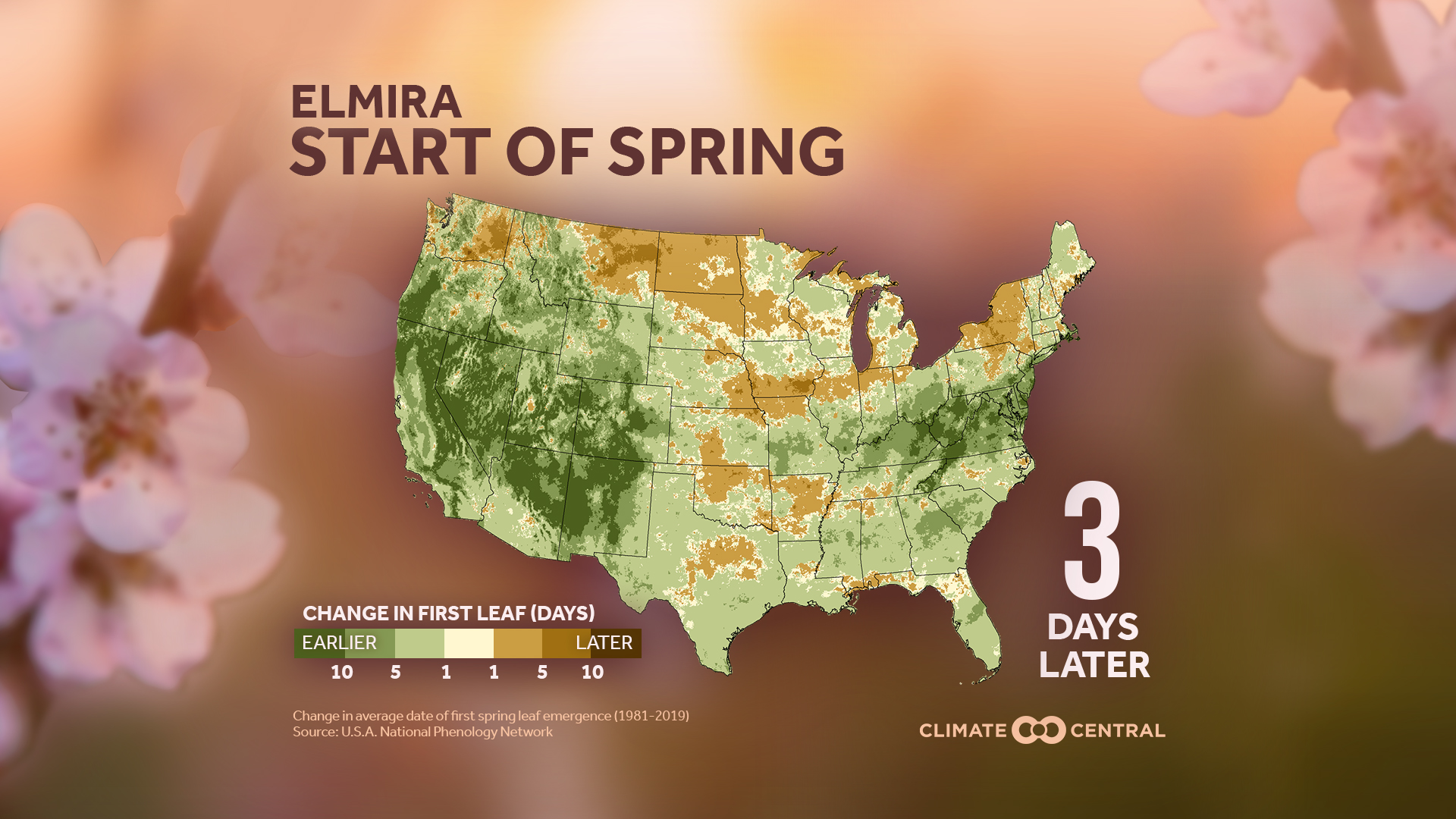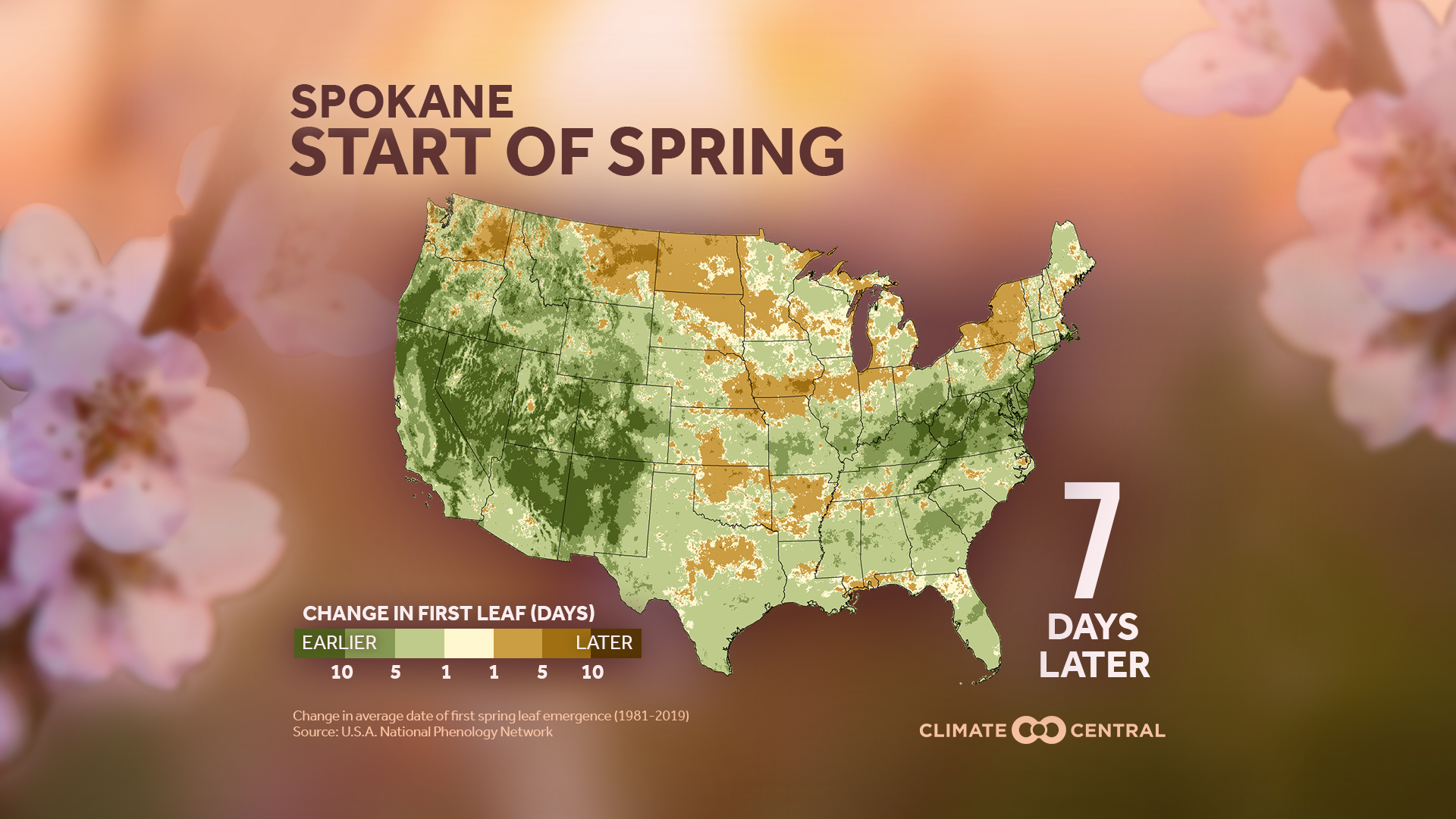 While some may welcome the earlier spring with open arms, there are some consequences. According to CC, earlier springs create a mismatching in availability of food and other resources with important natural events such as migration, hibernation, and reproduction. Allergy seasons are longer and there may be more persistent pests such as mosquitoes. Earlier springs can also make plants more vulnerable to damage from frosts that are still possible this time of the year.
For the full report from Climate Central, click/tap on this sentence.
All images courtesy Climate Central