A stationary boundary will lead to an isolated threat of severe thunderstorms once again across the Southeast and Gulf Coast. Heat and humidity will help fuel storm chances as well.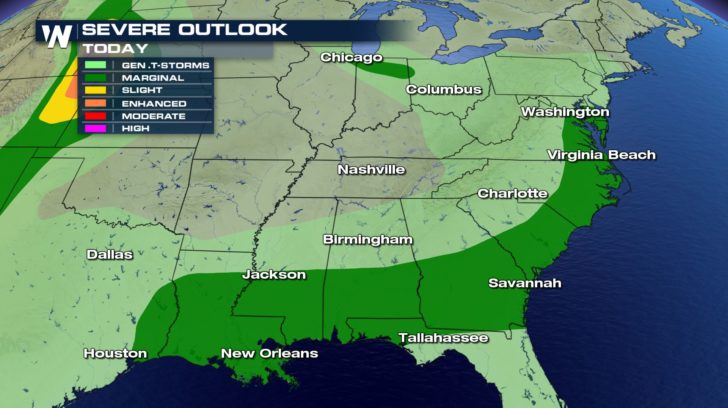 The primary threat today will be for damaging wind gusts up to 60 mph. Make sure all of your toys, trampolines, and trash cans are secured this afternoon.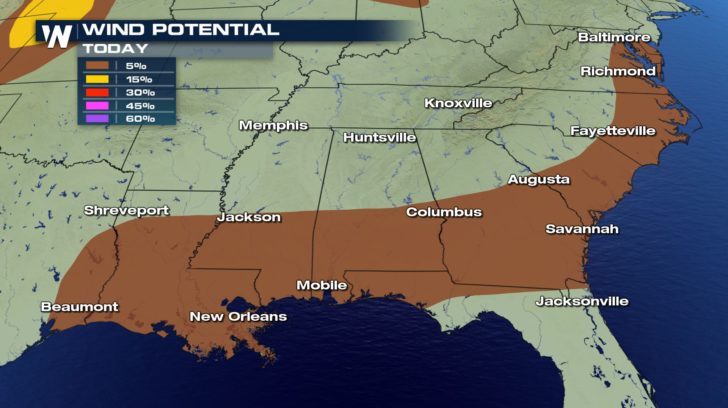 Storms get going in the afternoon and evening when there is the most heat and energy available in the atmosphere. Be prepared for some heavy downpours and gusty winds during the evening rush hour. Severe storm chances will shift eastward heading into Thursday and reignite in the afternoon.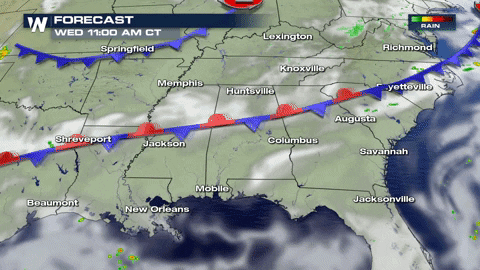 A marginal risk for severe weather stays in place for the coastal regions of the Carolinas and Georgia on Thursday.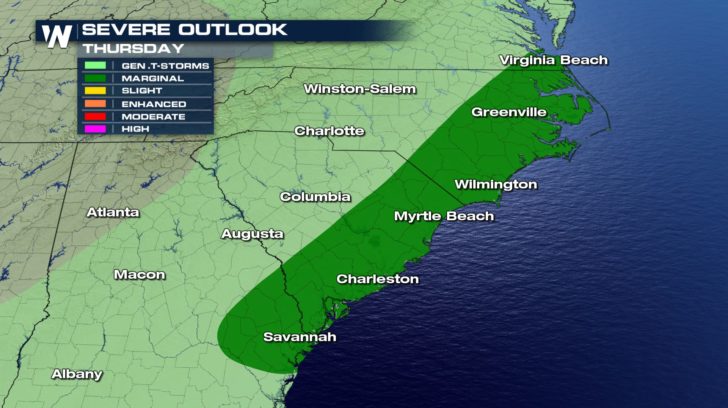 Thanks to all of the available moisture in the atmosphere, some rainfall rates of 1 to 2 inches per hour are possible. This could lead to localized flooding or even flash flooding. If you encounter any flooded roadways on your commutes, try to find an alternate route.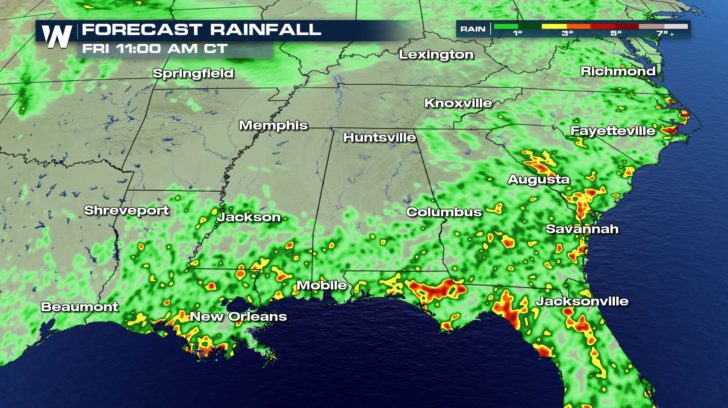 The stationary boundary adds just enough extra lift to spark up isolated severe thunderstorms. But since it is August in the southeast, afternoon thunderstorm chances will continue through the end of the work week for Savannah, Charleston, and the rest of the region.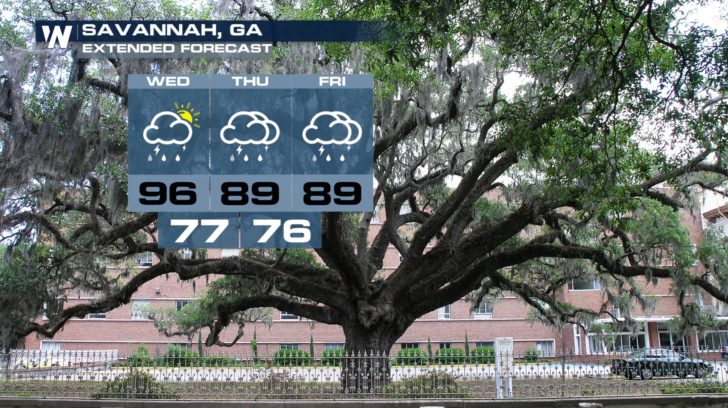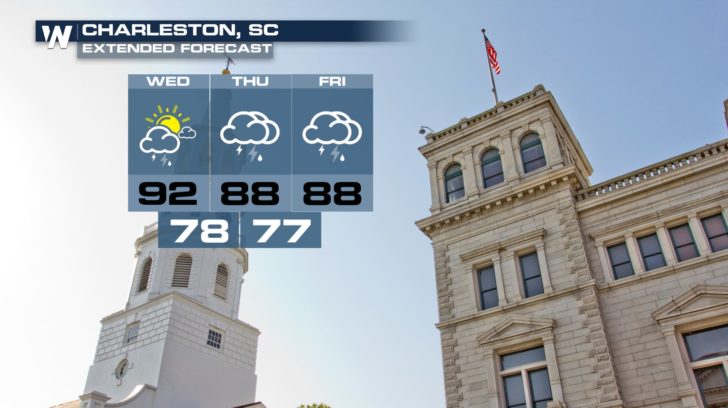 -Meteorologist Viki Knapp