An area of low pressure and its extending cold front will work its way across the south this week, bringing the threat for
severe weather
and
flooding to the Gulf Coast
. As that low moves into the Mid-Atlantic midweek, we could see a few strong to severe storms Wednesday. From there, the low will progress into the northeast and team up with another wave of energy from the Great Lakes. As these two systems interact, rain and snow will return to the forecast.
Wednesday Mid-Atlantic Severe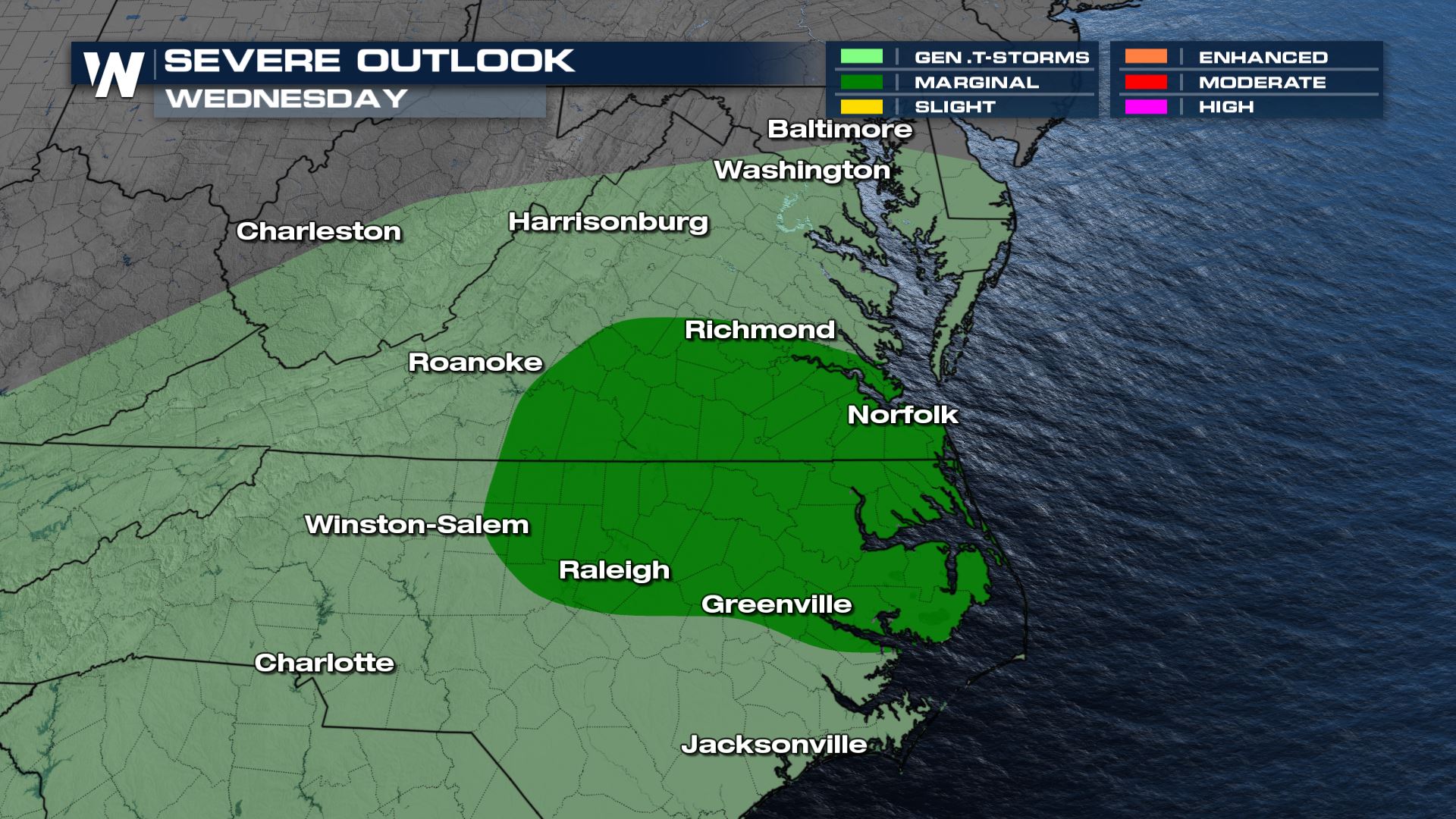 Southerly flow building through the day on Wednesday will enhance warmth, moisture and instability through the Carolinas. A period of clear skies in the morning will also help destabilize the atmosphere and lead to a Marginal risk of severe storms from the
Storm Prediction Center
.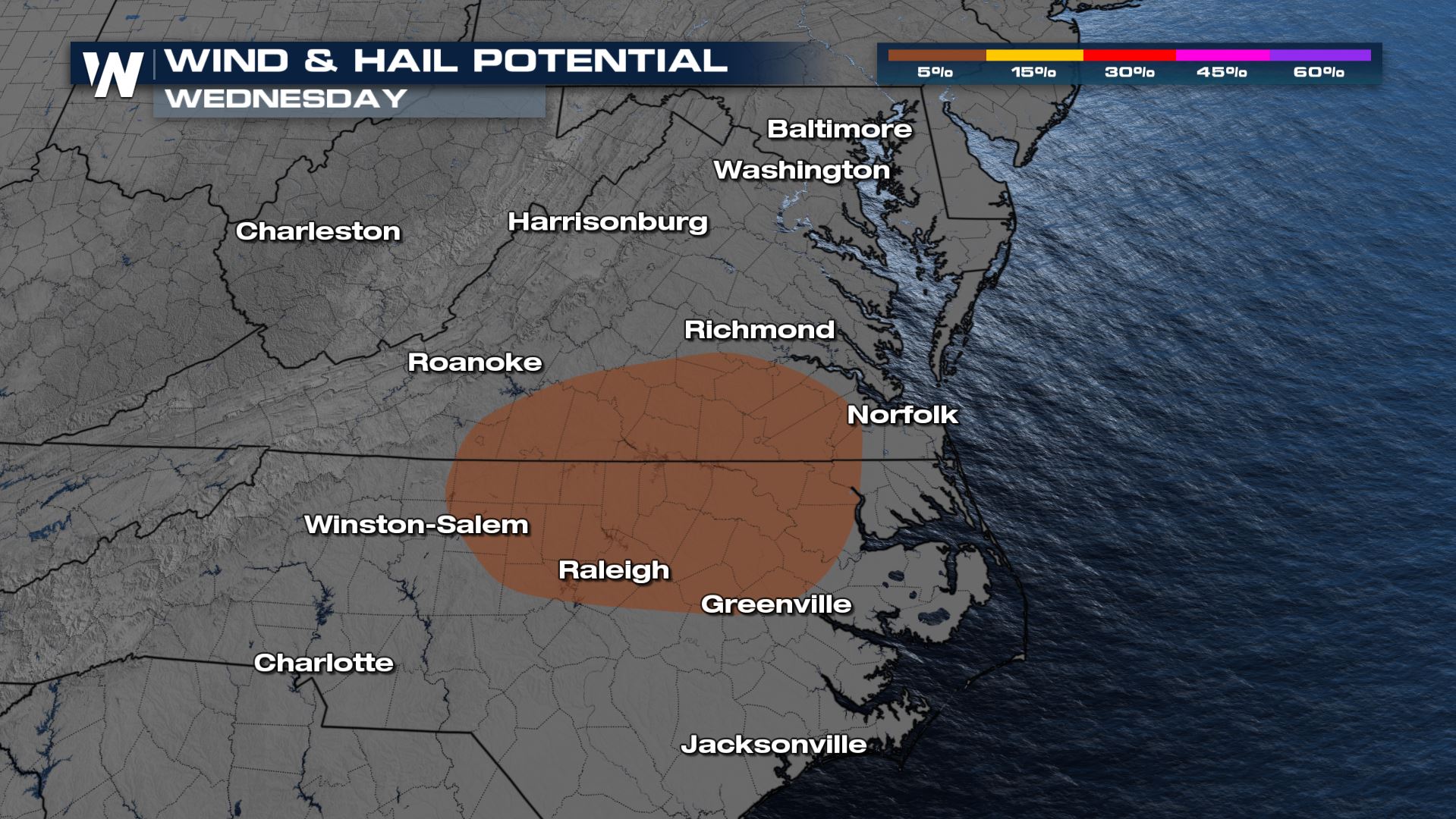 Storms will begin building along a cold front in Virginia early in the day. But the stronger storms are more likely as the center of low pressure pulls northeast into North Carolina for the late afternoon. A few thunderstorms will produce small hail and gusty winds.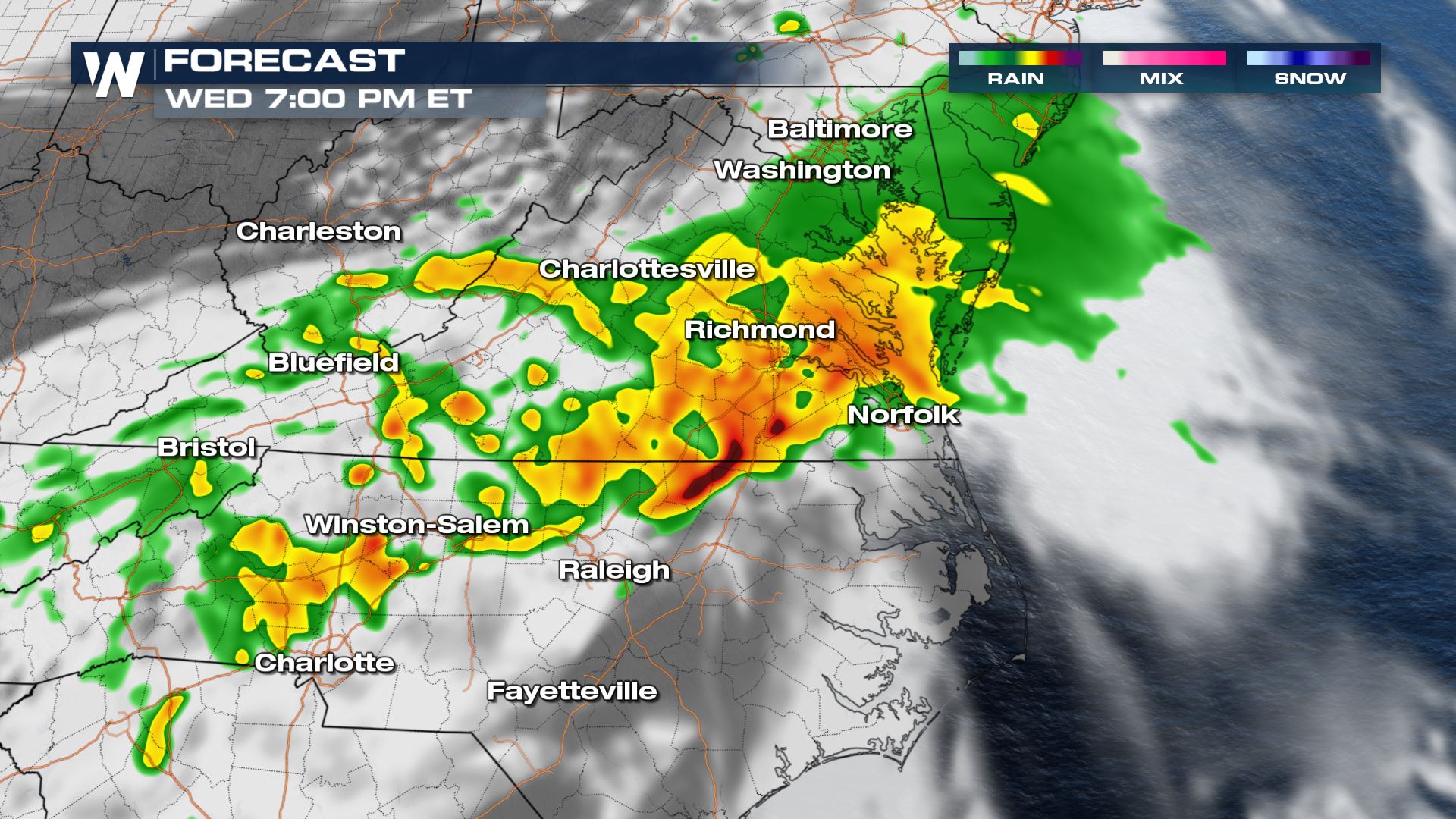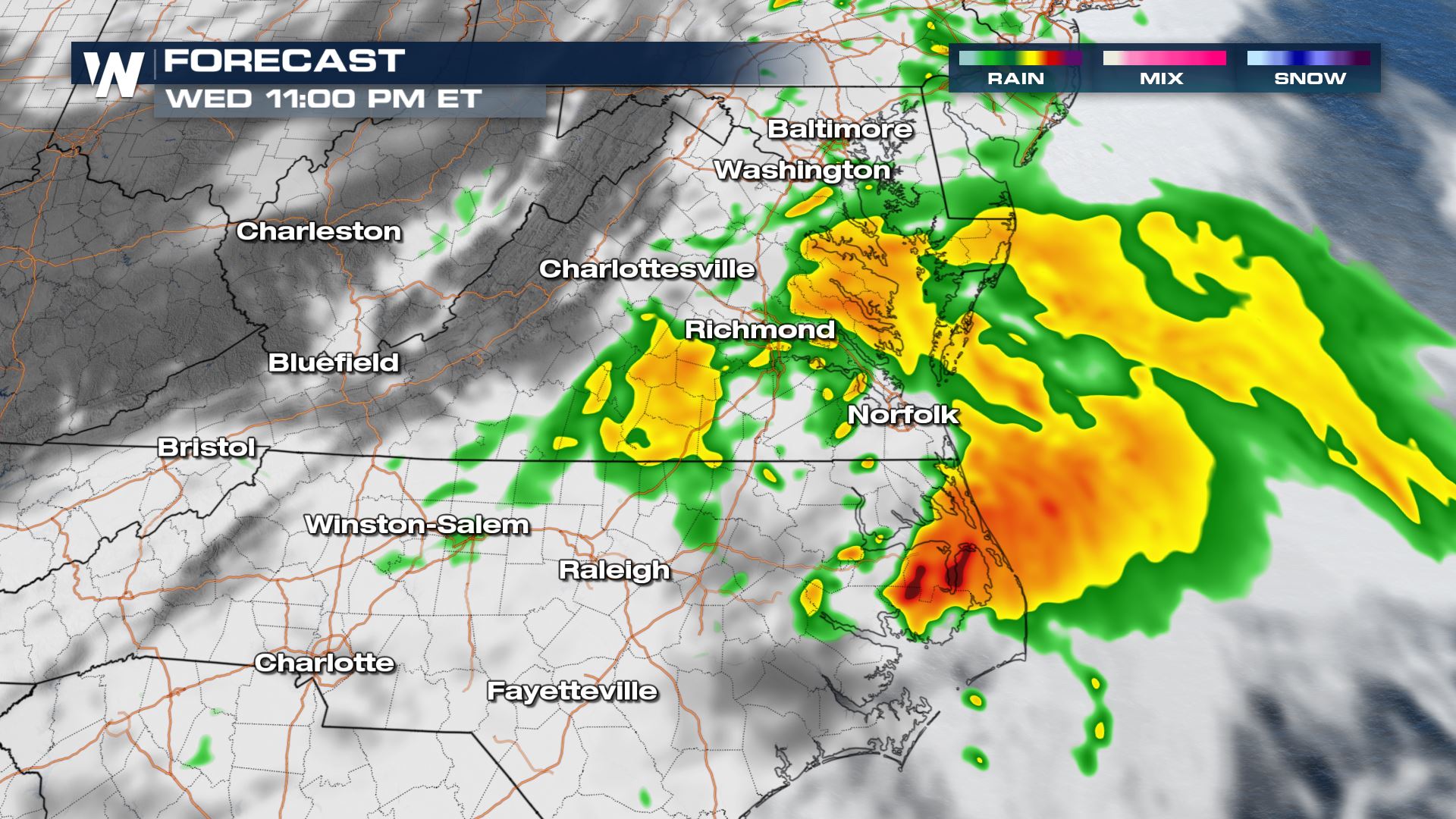 Northeast Rain & Snow
By Thursday, the low from the Mid-Atlantic will begin pushing into the northeast. At the same time, a trough of low pressure through the depth of the atmosphere will slowly move across the Great Lakes. This system is generally cooler, and will help drop temperatures low enough for snow potential.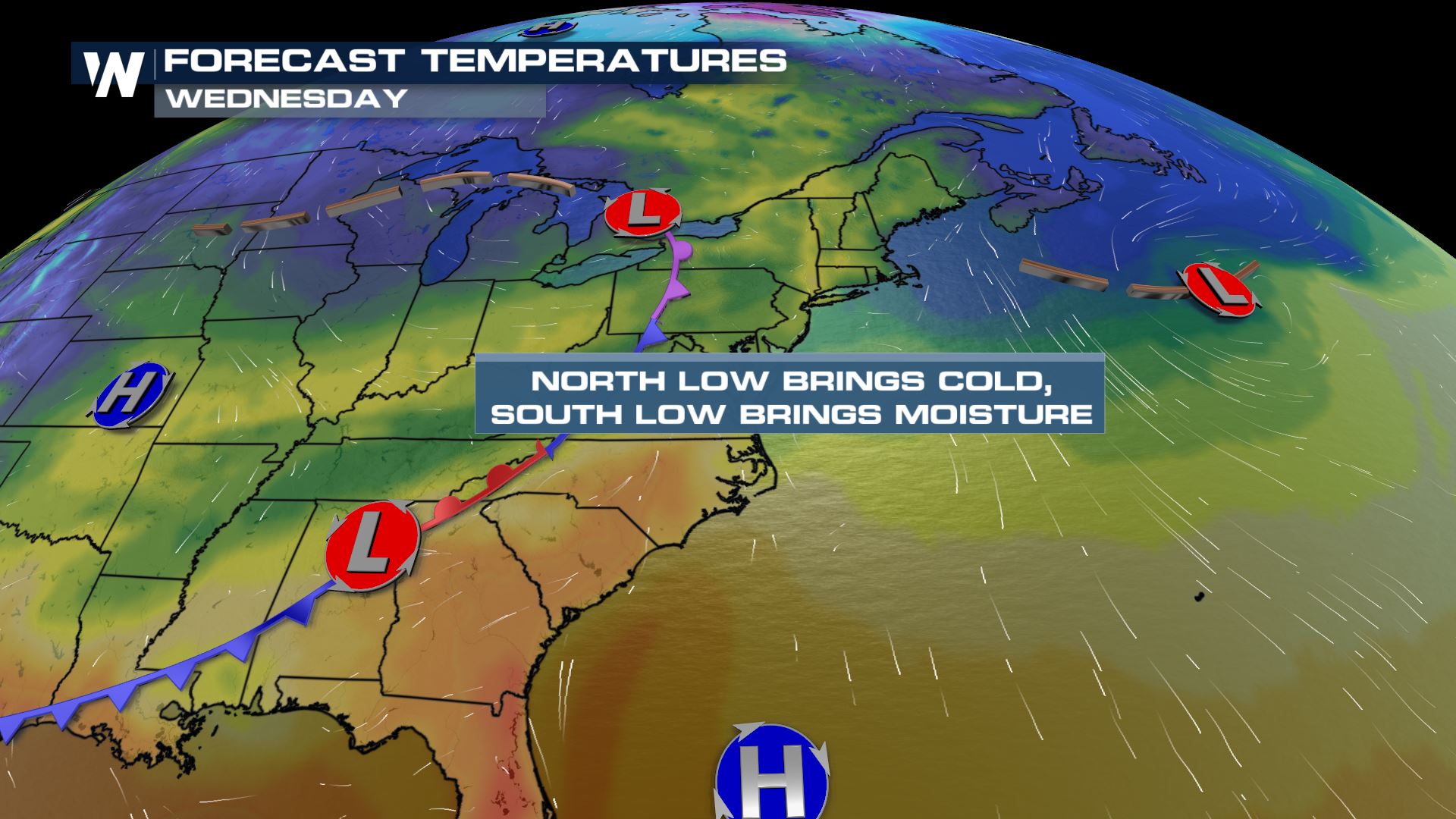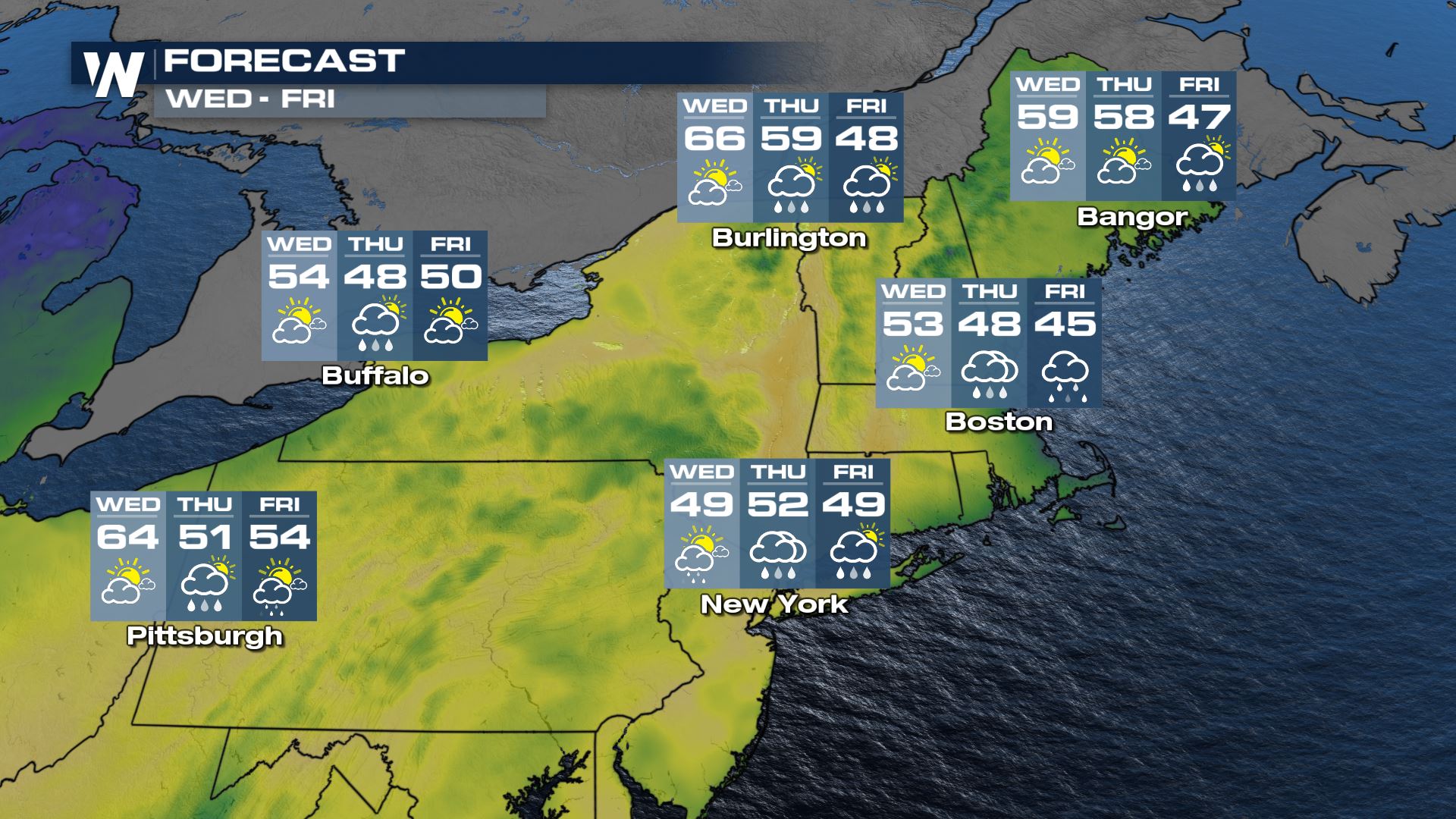 During the daytime, temperatures will be warm enough for mainly rain. As the trough spins, rain will very slowly build from southwest to northeast on Thursday. As temperatures drop on Thursday evening, especially at elevation, rain will turn into a wet slushy snow. The bulk of any snow that will fall will happen overnight Thursday into early Friday morning. The surface low will finally start moving east Friday afternoon, with precipitation ending from West to East Friday night.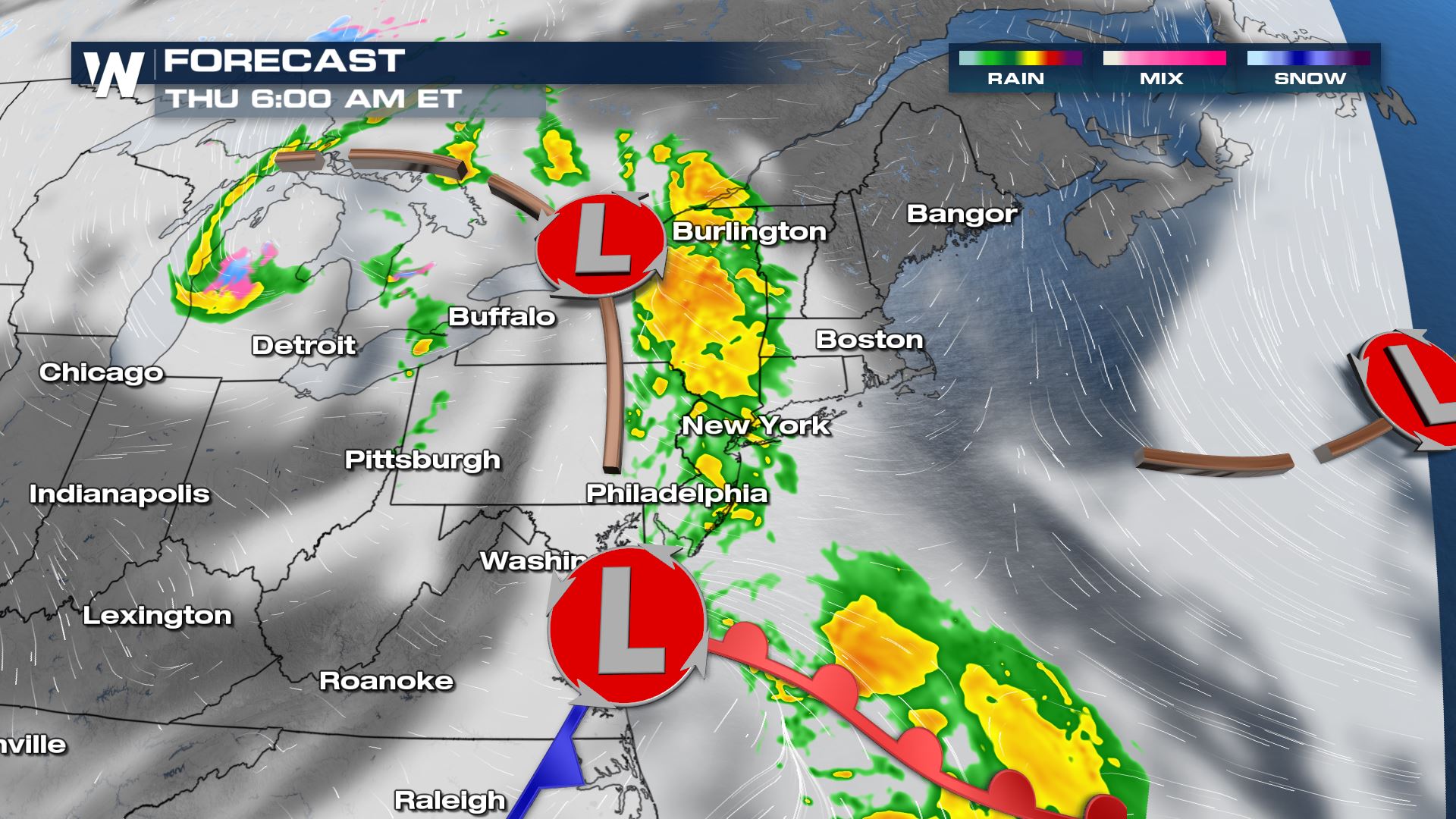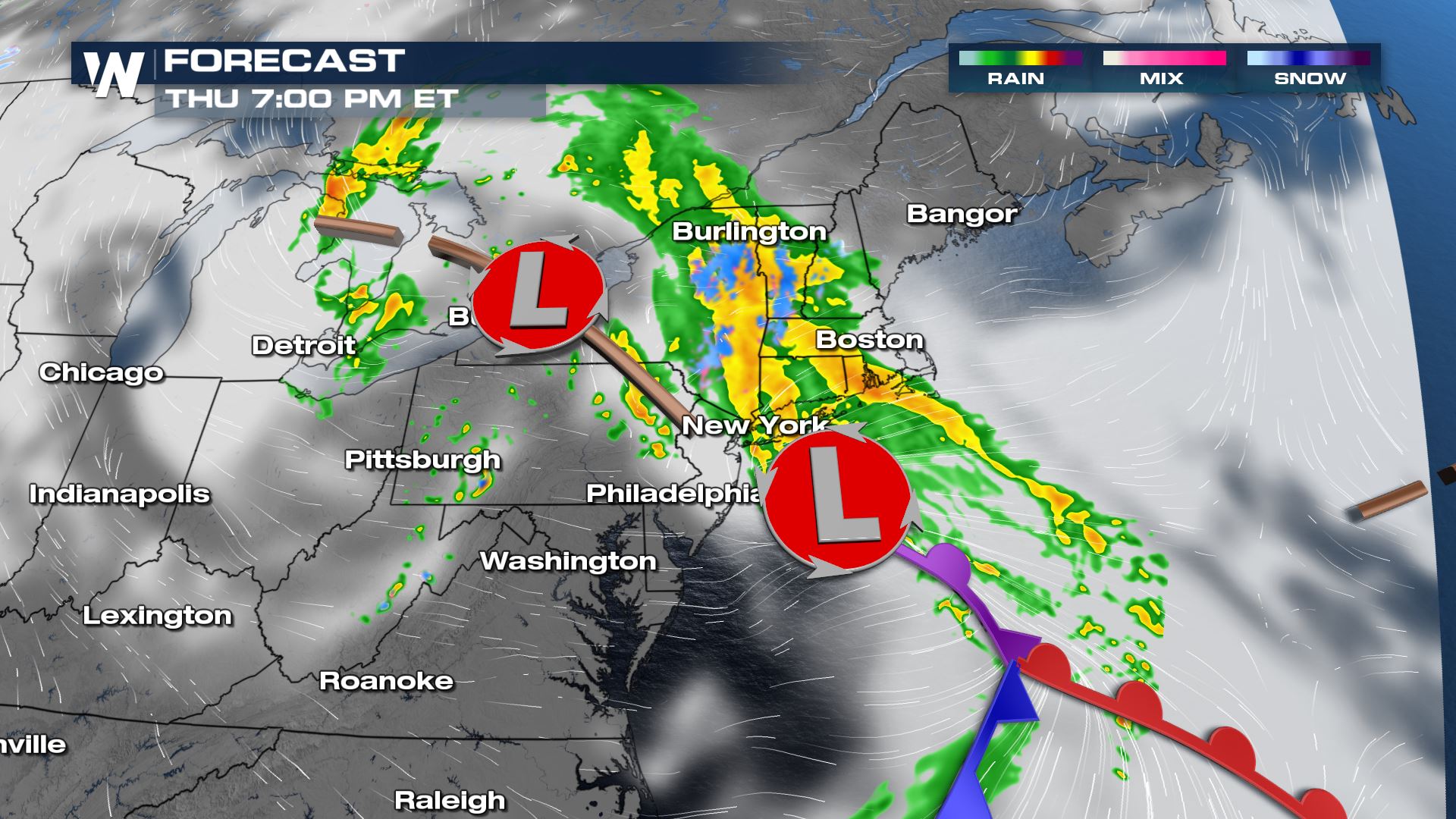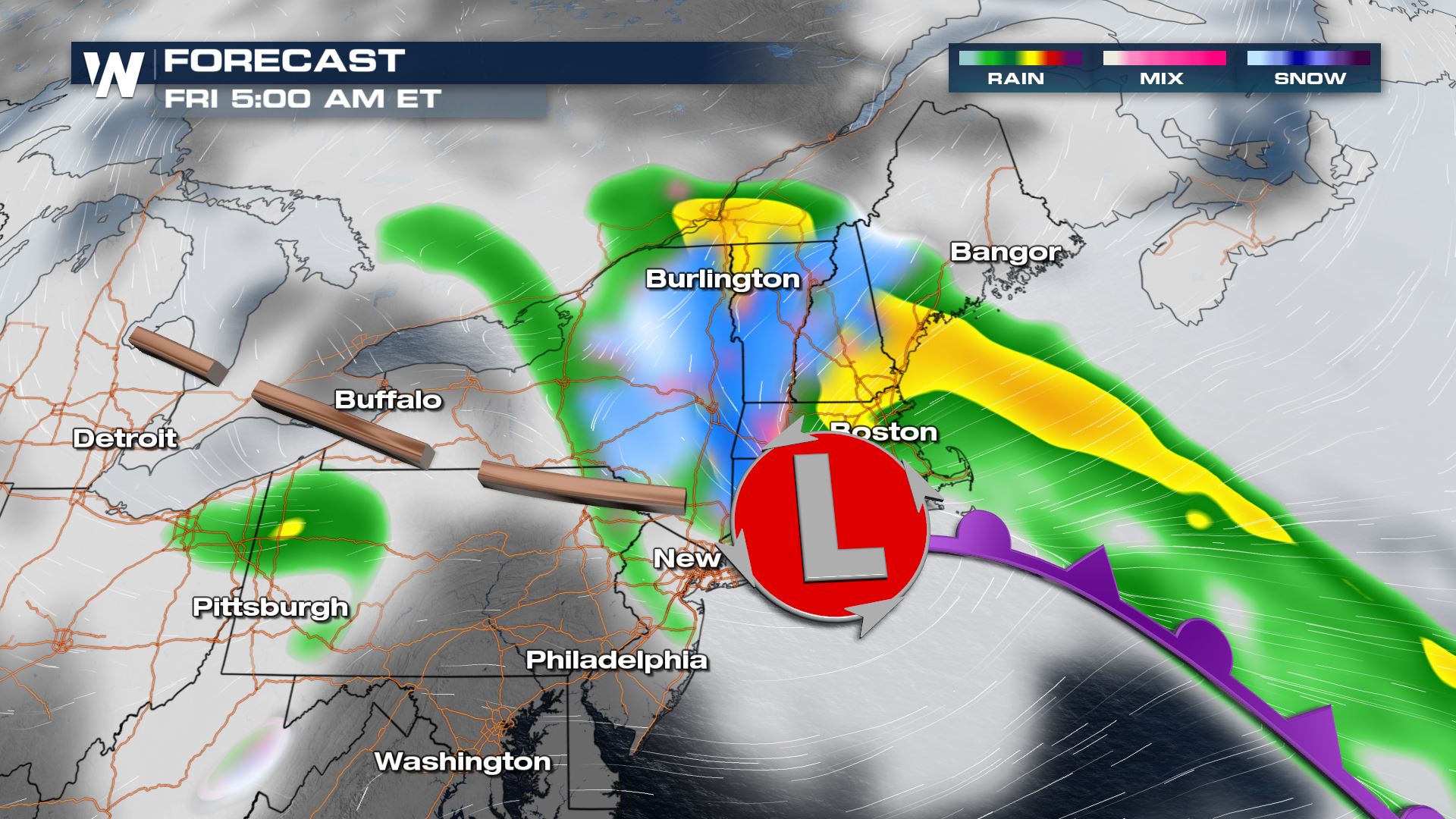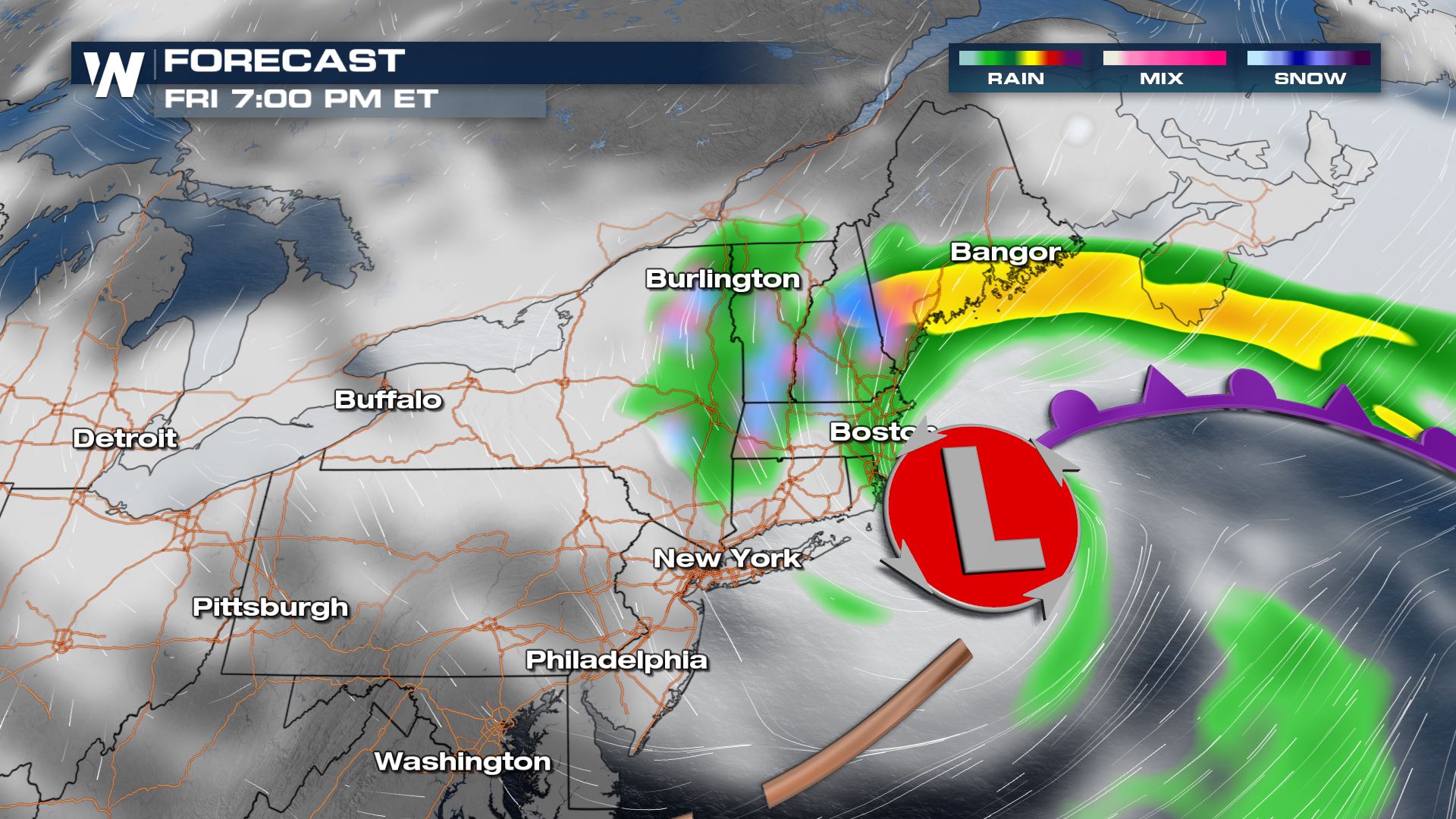 Accumulations this time of year are tough to pin down. Models are likely overdoing the snow potential for several reasons. Temperatures near freezing allow for more moisture, and therefore the potential for more snow. There are several factors working against accumulation, though. Warm ground temperatures, temperatures skirting above freezing at times, and wet slushy snow compacting quickly. Regardless, it could be a messy morning commute on Friday.