A moist and unstable air mass will develop and produce heavy rain and thunderstorms overnight. Portions of Nebraska, Kansas, Missouri, Oklahoma, and Arkansas are under a severe risk for early Thursday. The morning commute will be stormy for some, especially into eastern Kansas and western Missouri.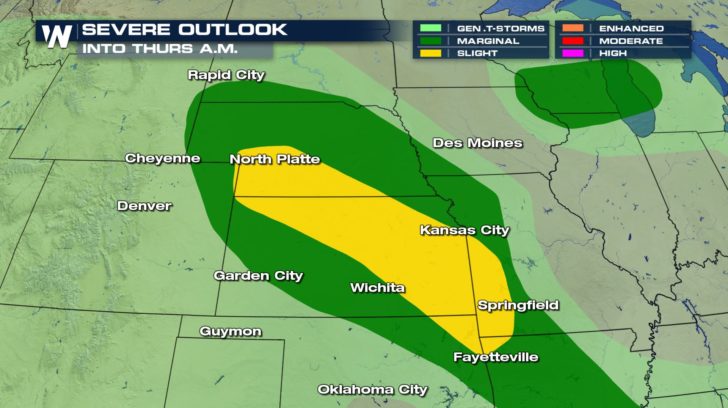 Strong wind gusts and large hail are possible with these storms. Some damaging wind gusts may bring down tree limbs or power lines. Keep an eye out early Thursday morning for debris on the roads. If you encounter any downed power lines, be sure to keep your distance as it may still be a live wire.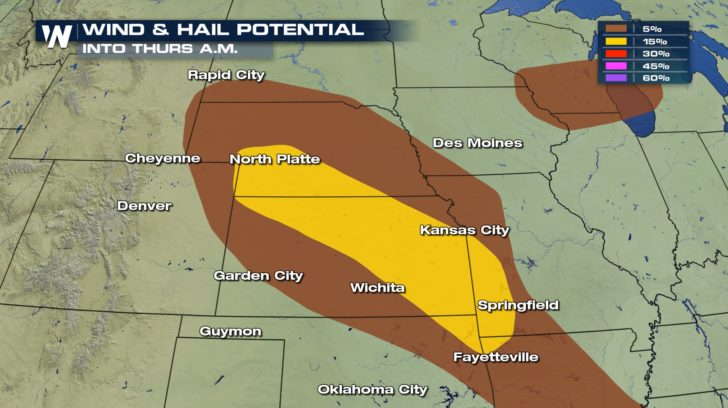 Here's a look at the complex of storms that will form overnight. Notice the deep red colors...that's an indication of extremely heavy rainfall rates. Several inches of rain are possible overnight.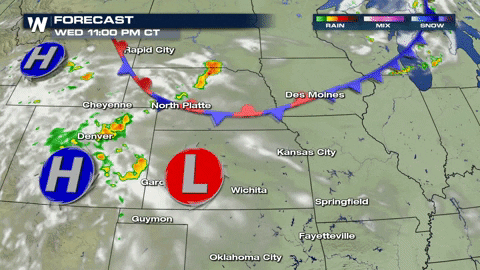 Rainfall rates could be between one to two inches per hour. There is a risk for flash flooding through Thursday morning. If you encounter any flooded roadways, please remember to "Turn Around, Don't Drown." You never know how deep the water is or what dangers lie beneath the surface.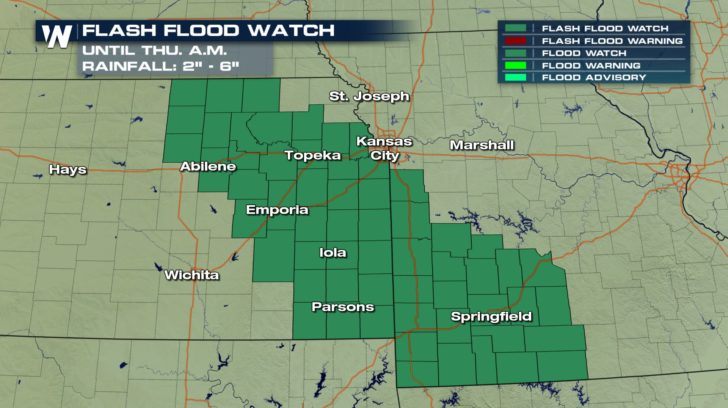 Storms stick around into Friday for places like Springfield, Missouri. Looks like the weekend will be a little drier for us for portions of the Central Plains.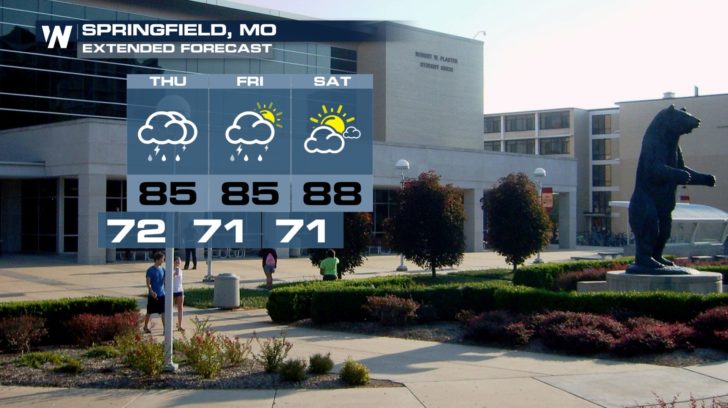 For your local forecast and local radar, be sure to download the WeatherNation app on your smartphone. It is available in both the iTunes and Google Play stores. -Meteorologist Viki Knapp