Over the last few days, a low pressure system has been situated across the Gulf of Mexico and Florida. It spawned three EF-2 tornadoes in Central and Northern Florida early Thursday, but that low is moving through the Carolinas today with heavy rain and a few strong storms.
This system is pulling in plenty of moisture from the Atlantic to create showers, but as temperatures warm in the early afternoon it will have enough energy to produce thunderstorms. A few storms may be able to reach severe limits, with damaging wind gusts and an isolated tornado possible.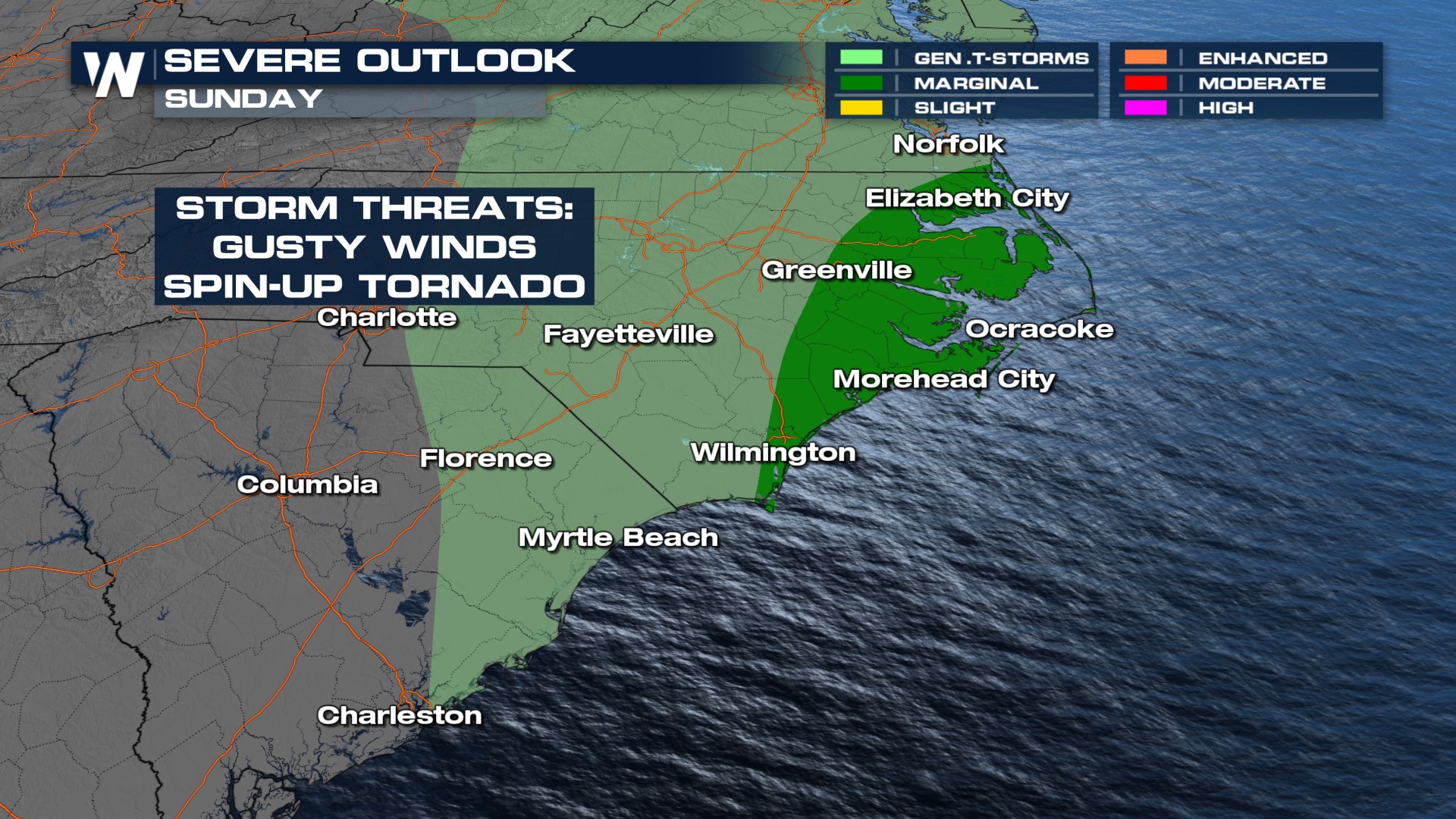 Rainfall from these storms could max out at around 1-2 inches, and flooding is not expected to be much of a problem.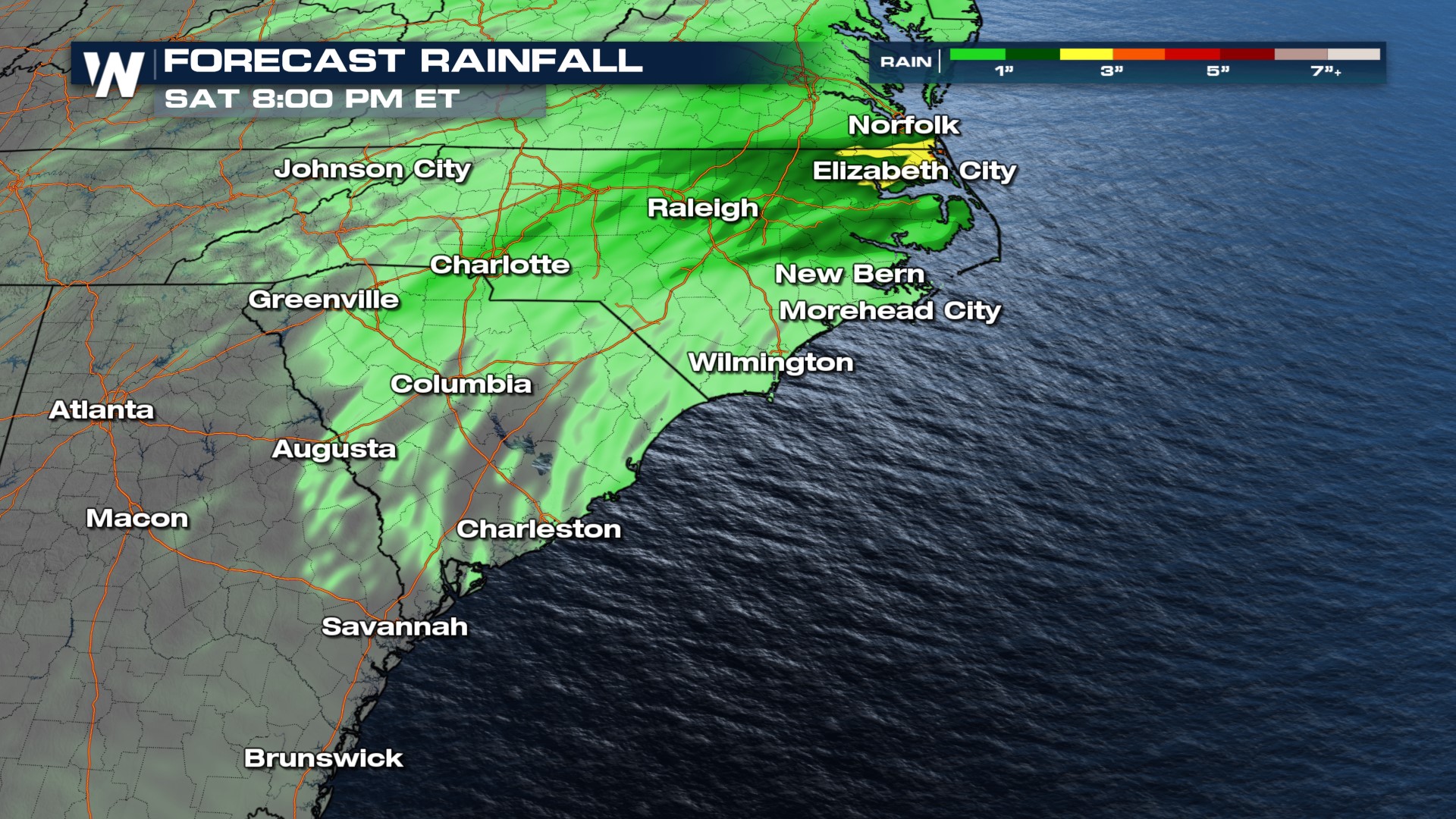 Eastern North Carolina is relatively on-par for moisture lately. Where it is more needed is Western NC and into the Upstate of SC. There, a drought has begun to set in. Relatively little tropical moisture has made it inland over the last couple months, which contributes a portion of early fall precipitation for the area.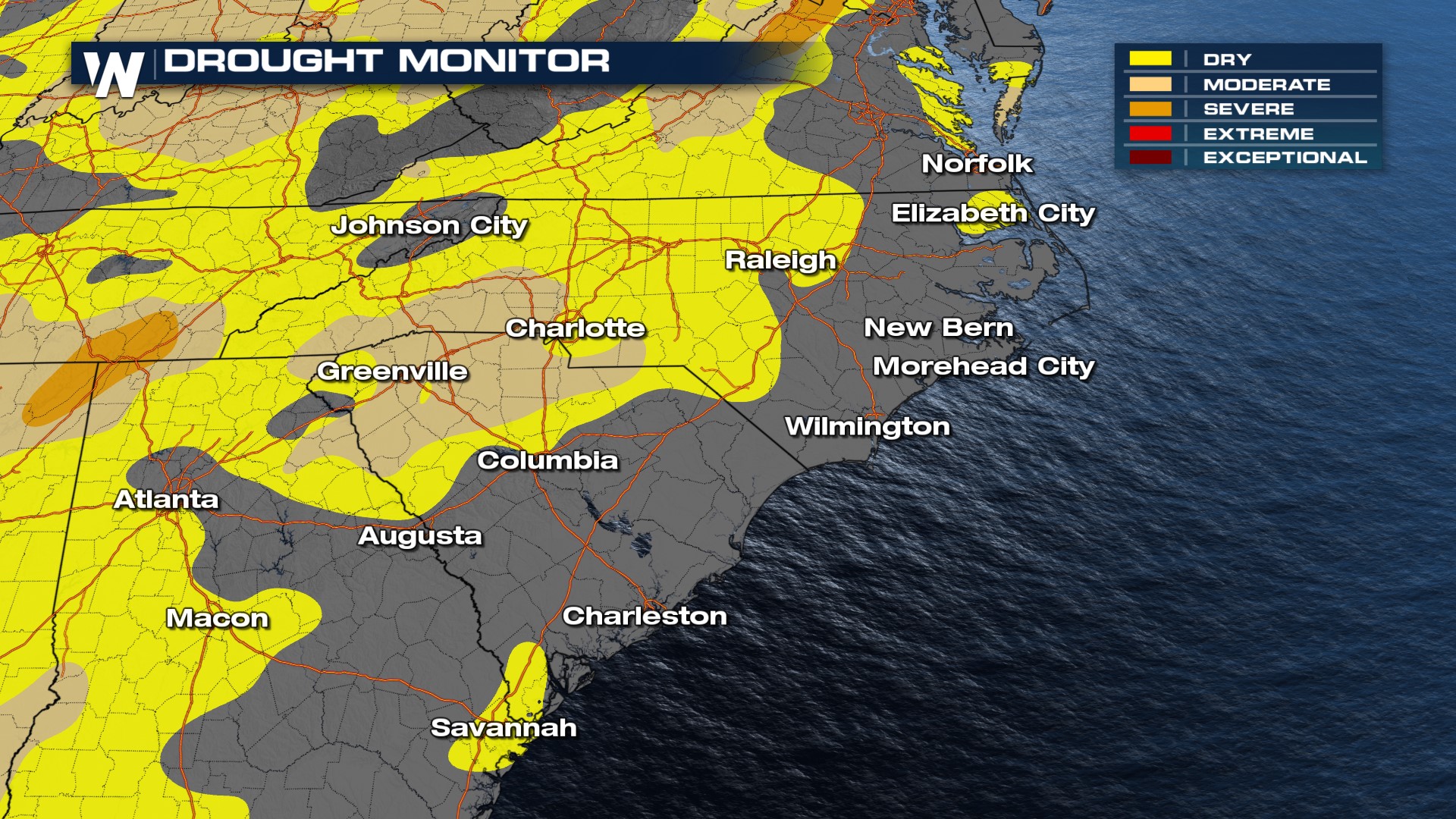 As storms develop through the day, tune in to WeatherNation for forecast and live updates!