A storm system that brought severe weather to the Midwest and Mid-Mississippi Valley on Thursday shifts to the East Coast on Friday. Heavy rain will be possible along with a few severe storms, and some of those storms are expected early in the day. Moderate wind shear will be present with a pocket of low to moderate instability.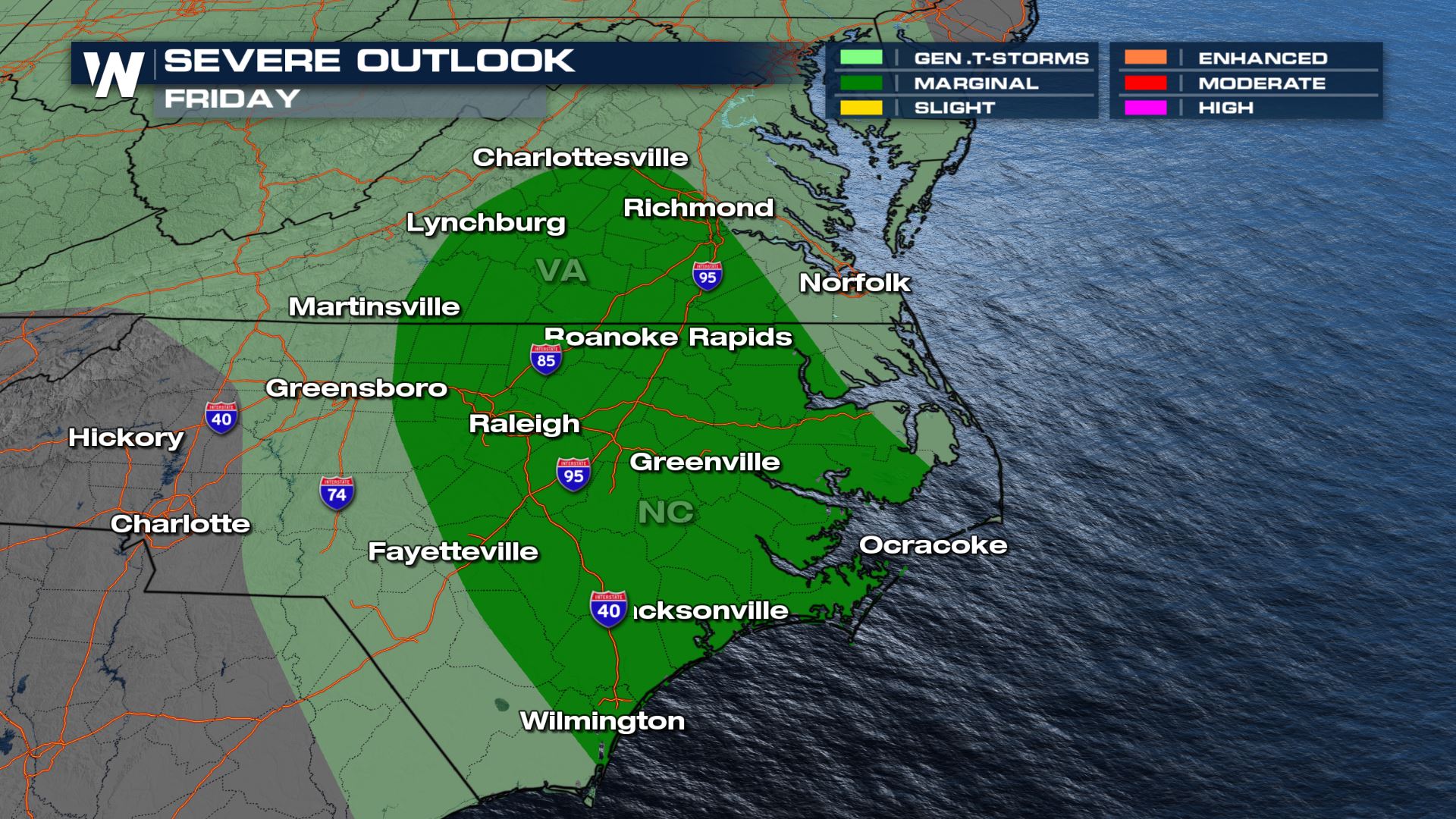 We will see isolated heavy rain, gusty winds and hail as well, although widespread severe weather is not anticipated. We've had a history of large hailstones this morning and gusty winds.
Forecast
Most of the activity this afternoon and evening will be heavy rain and rumbles of thunder. By sundown, most of the activity will be centered over the ocean.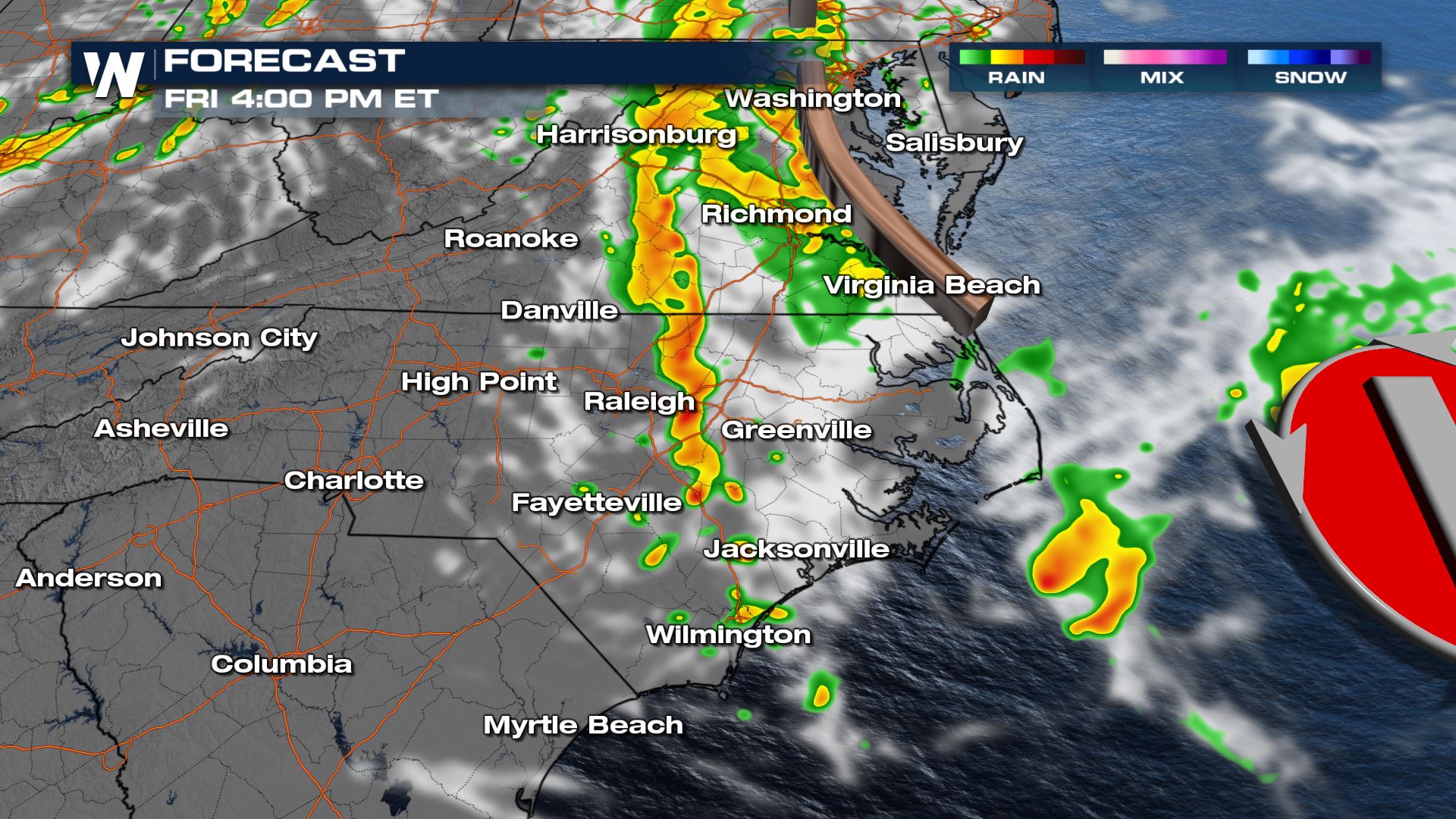 Stay with WeatherNation on air for the latest warning information.