Cooler and wet weather will return to the West Coast over the weekend after several warm and dry days. A large ridge of high pressure in the Great Basin has been sending offshore winds, known locally as Santa Ana winds, across California, leading to temperatures 15°-20° above average in Southern California and the Central Valley.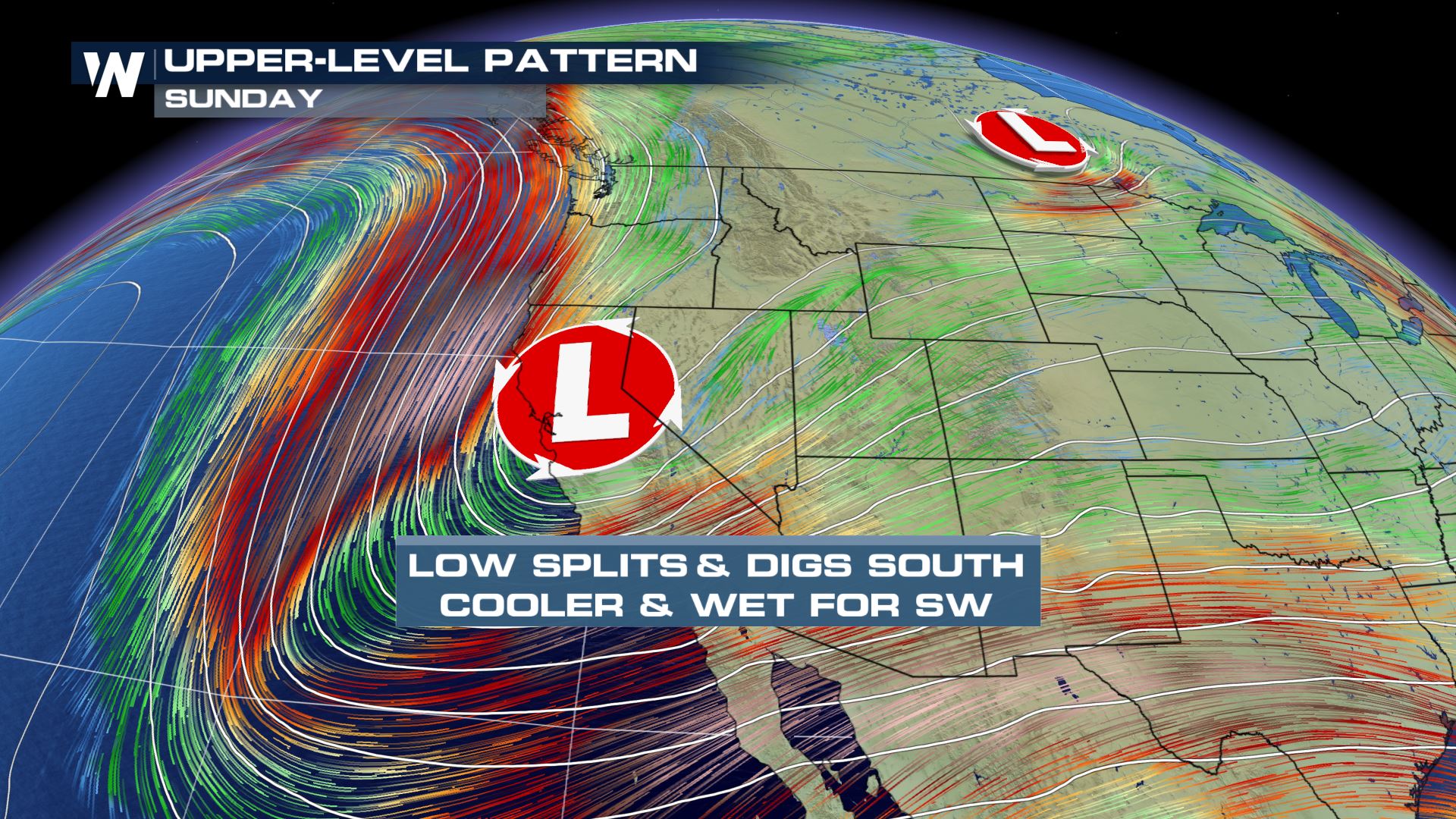 The high will weaken into the weekend as an energetic upper-level low pressure system drags a cold front across the Northwest Friday night into early Saturday. The low is expected to split over the weekend, sending one piece of energy east along the Canadian border, while a second low digs south along the West Coast, Sunday into Monday.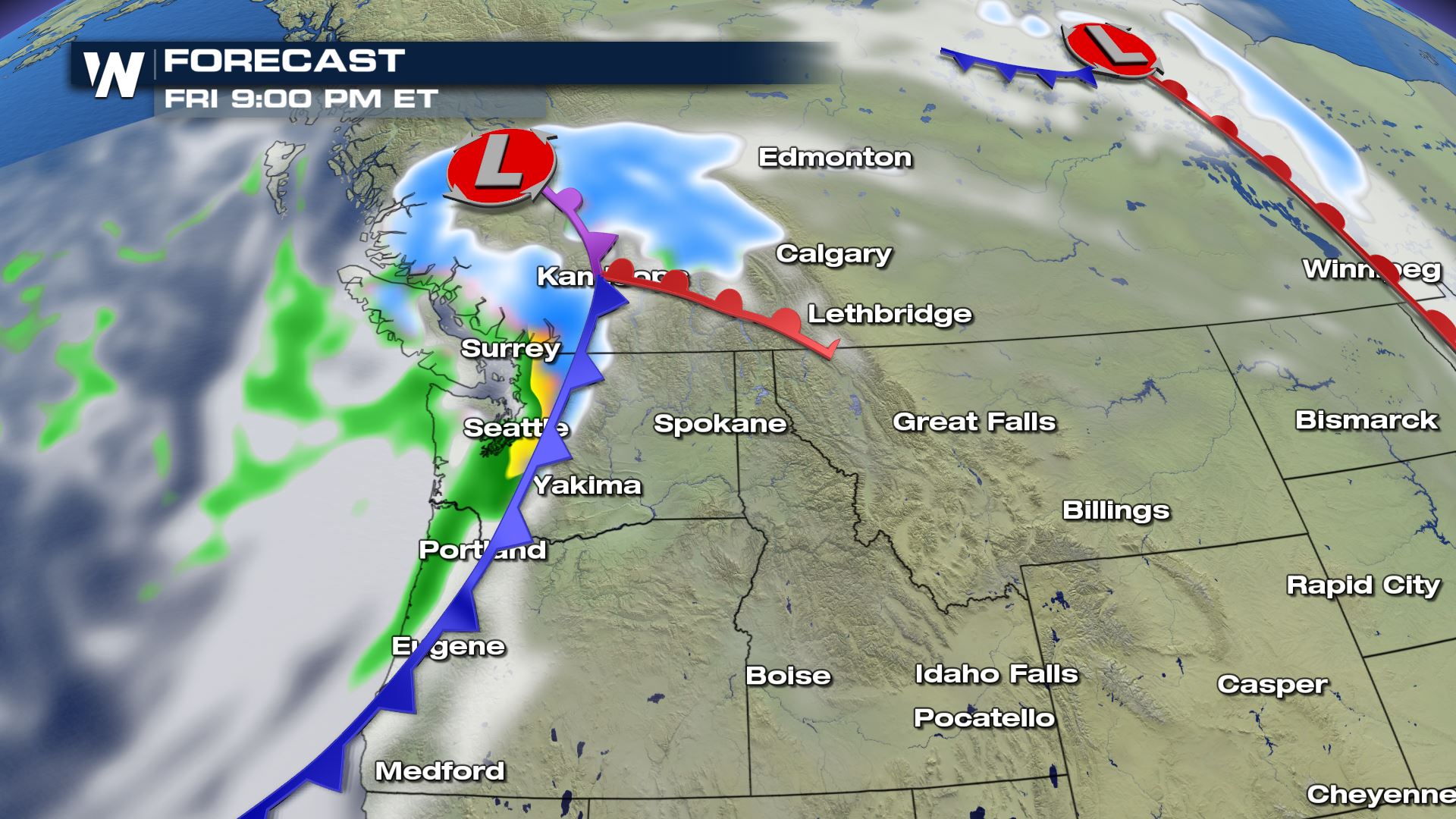 The I-5 corridor in Washington and Oregon can expect a chance for rain to return by Friday afternoon or evening, with high elevation snow across the Cascades.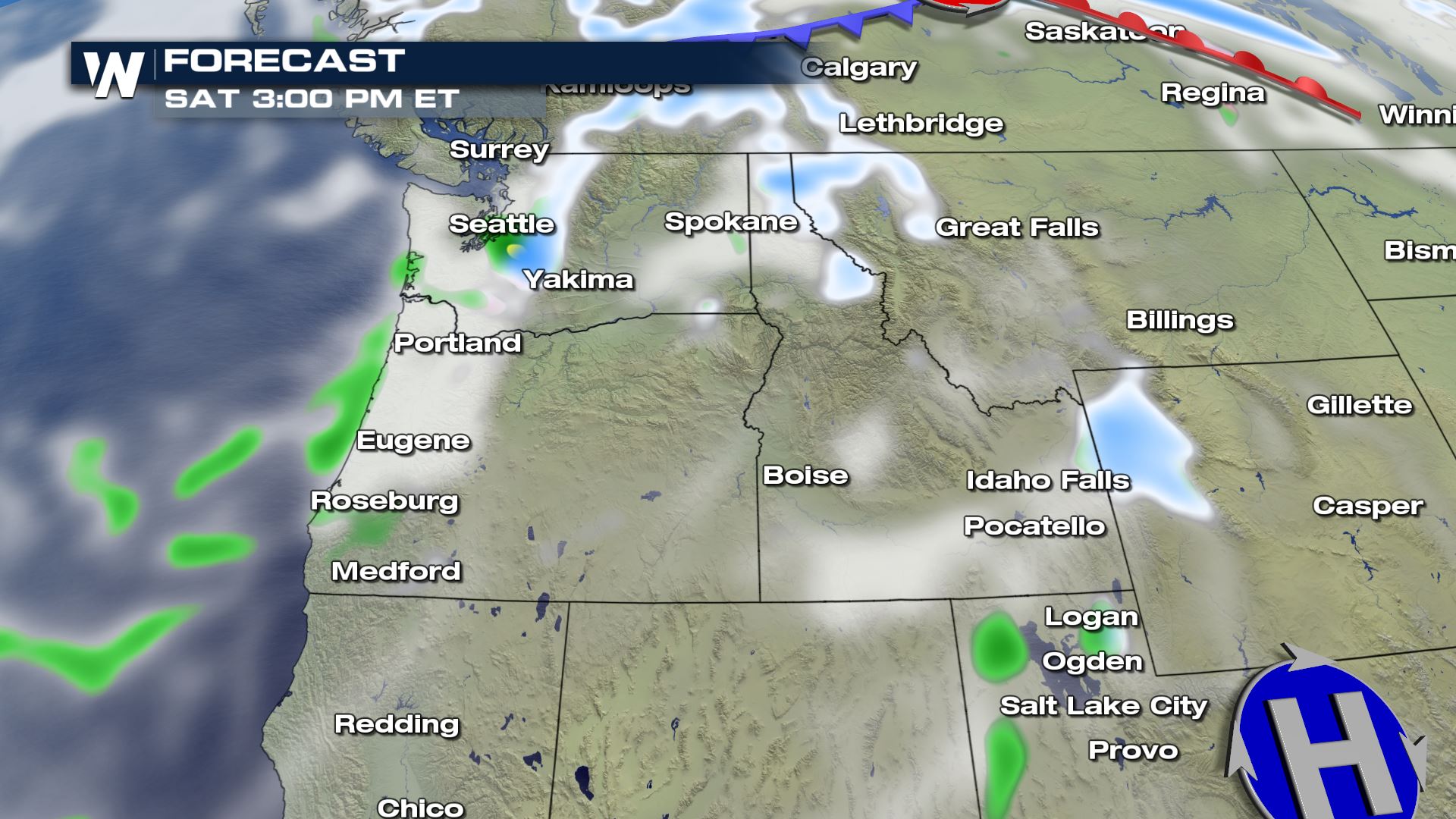 Snow is likely to continue across the Northern Cascades Saturday morning, with snow levels dropping as low as 1,500 feet. Snow in the mountain passes in Washington could potentially top 6 inches. By Saturday afternoon, the system will have moved to the southeast enough to spread snow into the Northern Rockies of Idaho, Montana, and Wyoming.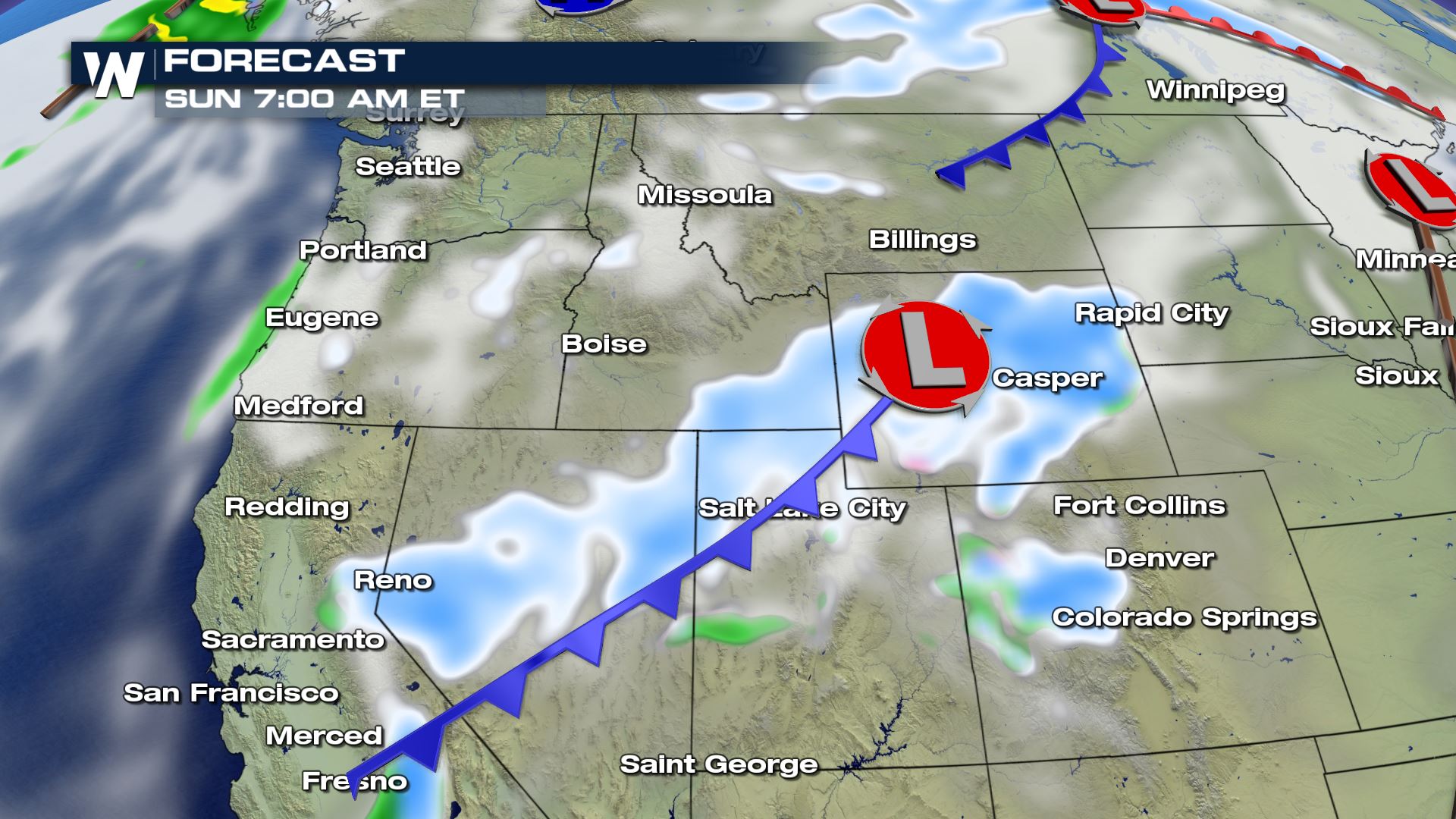 By Sunday morning, the surface low is expected to move across Wyoming, with an associated cold front draped across Utah, Nevada, and California. Mostly light snow will be possible across the Great Basin while mountainous areas could receive more significant snowfall, including portions of the Sierra Nevada.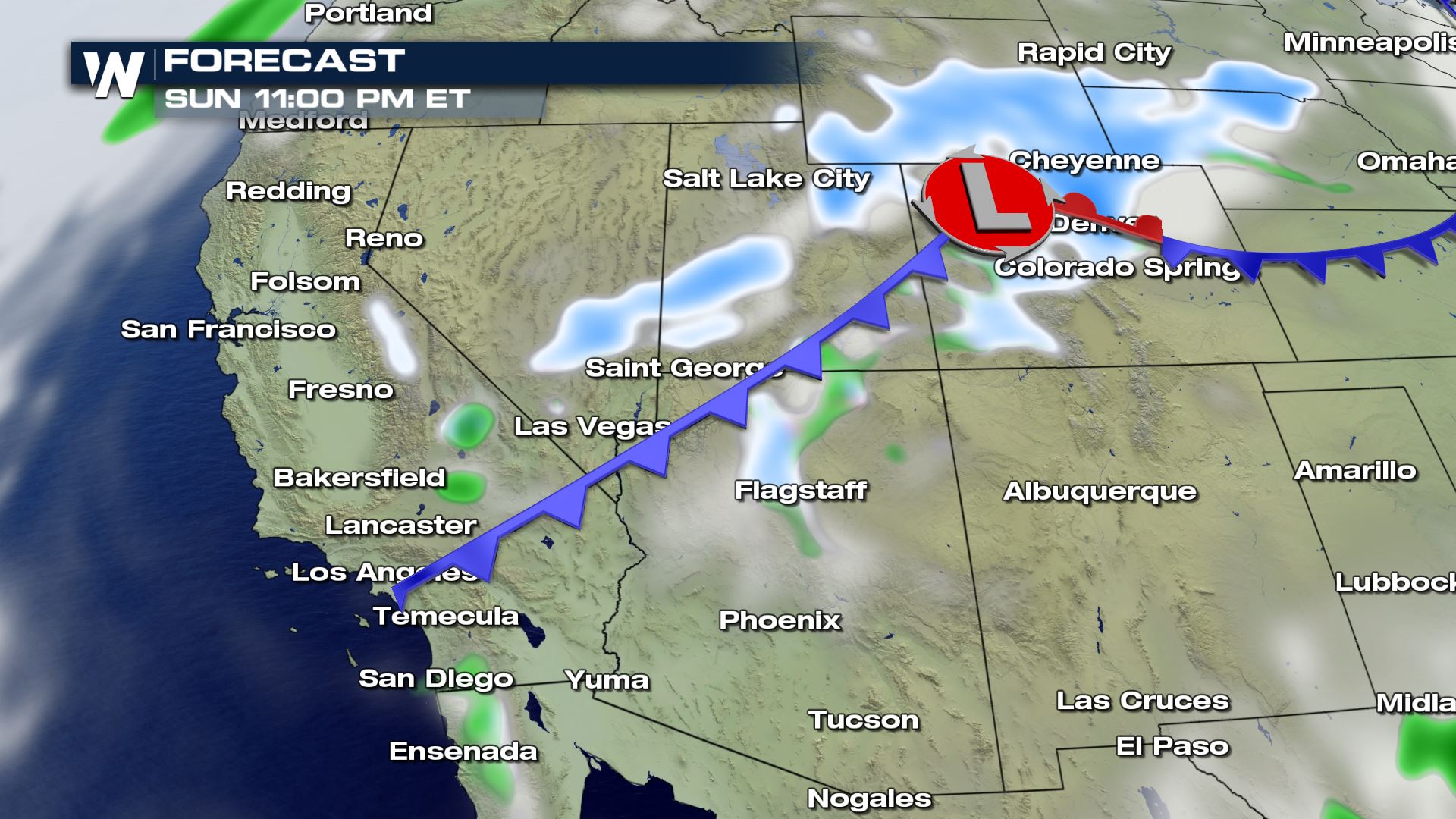 As the low and cold front continue to move south Sunday evening, the upper-level low is expected to be positioned along the coast of Southern California, which will generate some rain and snow for the region. Precipitation is expected to spread across the Desert Southwest into early next week as the low tracks inland.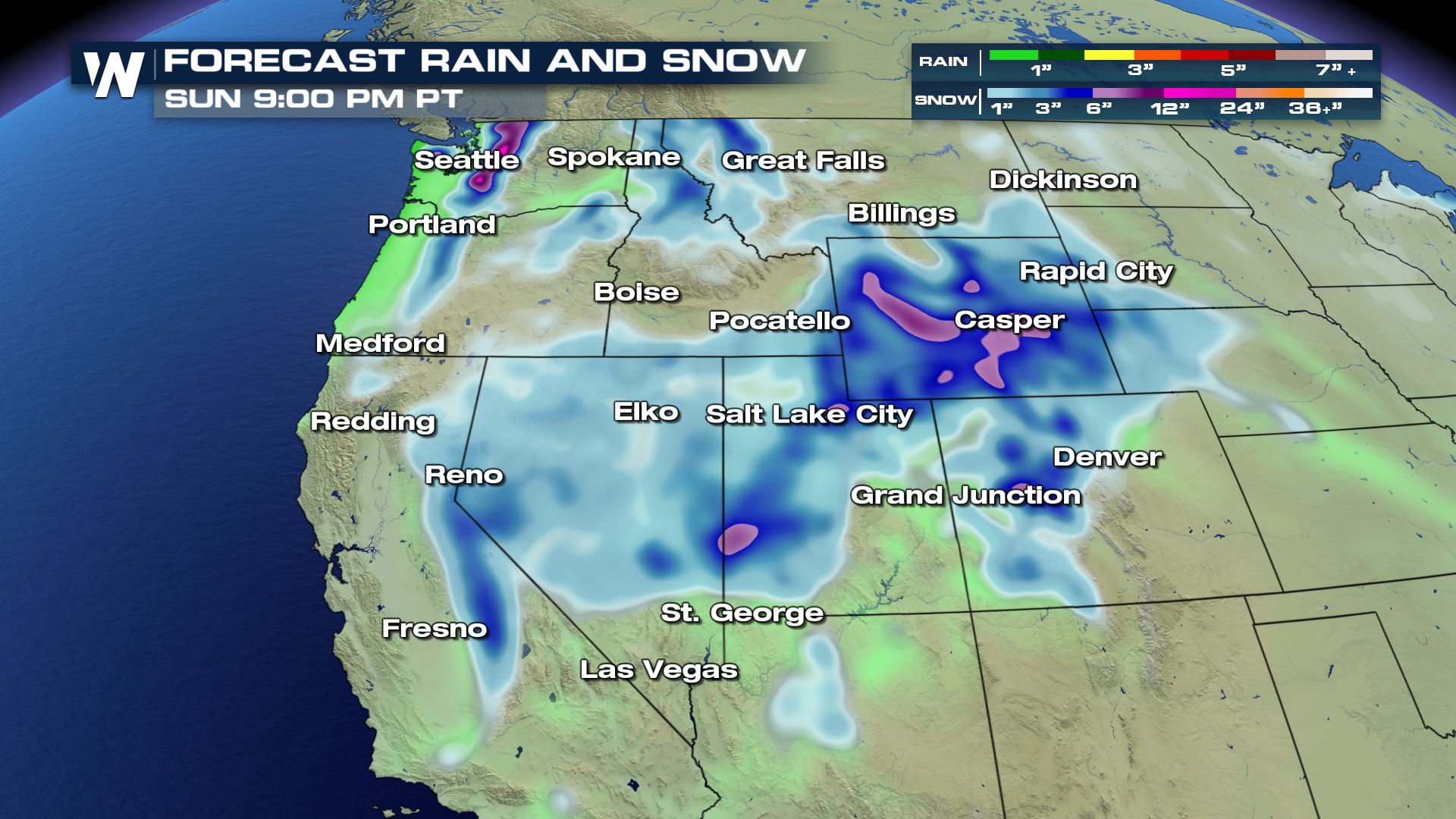 Significant snow totals are expected through the weekend in some areas, particularly the Northern Cascades where over a foot is possible. Wyoming could see accumulations top six inches or more, even in non-mountainous areas. Snow and rain totals across the Southwest will depend greatly on how far offshore the upper-level low is positioned when in moves past Southern California. Regardless, expect much cooler temperatures to arrive by the end of the weekend in California. That cooler air will spread into the desert by early next week. Multiple waves of moisture are expected to continue to move into the Northwest through the end of the weekend and next week. Stay with WeatherNation for up to date coverage and live updates on air.