Slow-moving thunderstorms will bring the potential for heavy rainfall and flash flooding overnight and into the morning hours of Sunday across the Mid-Mississippi River Valley.  The city of St. Louis and surrounding communities on both sides of the river---in Missouri and Illinois---should brace for the possibility of inclement weather.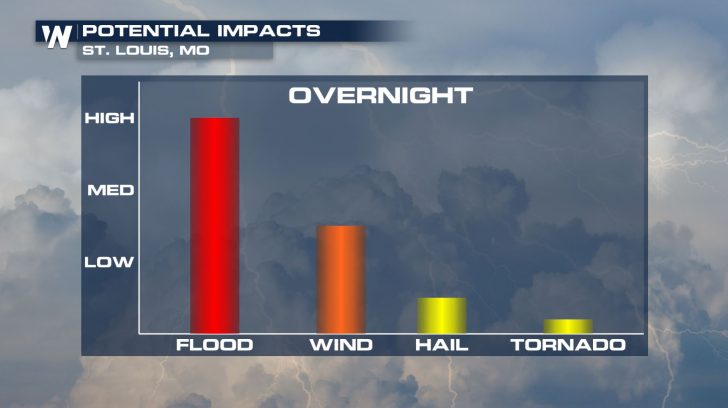 These thunderstorms will generally move in a northwest-to-southeast direction and will "train" over the same locations in a short period of time.  Training thunderstorms are capable of producing excessive rainfall totals.  Because of this, a Flash Flood Watch is in effect for parts of eastern Missouri and western Illinois through mid-morning Sunday.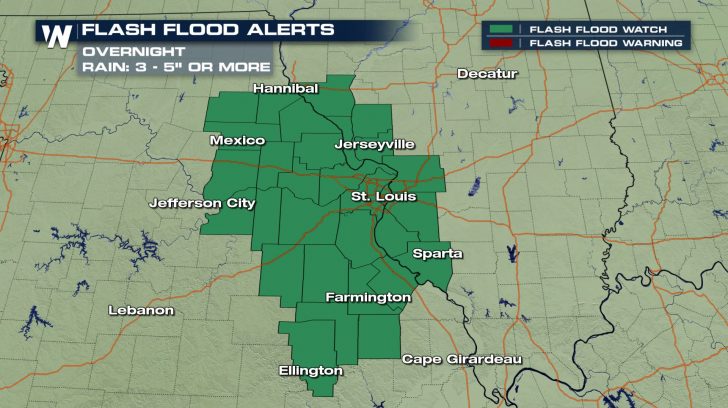 Morning thunderstorms will give way to sunshine by Sunday afternoon.  Unfortunately, more rain is in the forecast.  Rounds of thunderstorms---leading to the possibility of more heavy rain and flash flooding---will impact the central United States in the days ahead.  A cold front positioned to the north that will bring the risk of
severe thunderstorms to the Upper Midwest on Sunday
will increase the threat on Monday from Kansas to Michigan.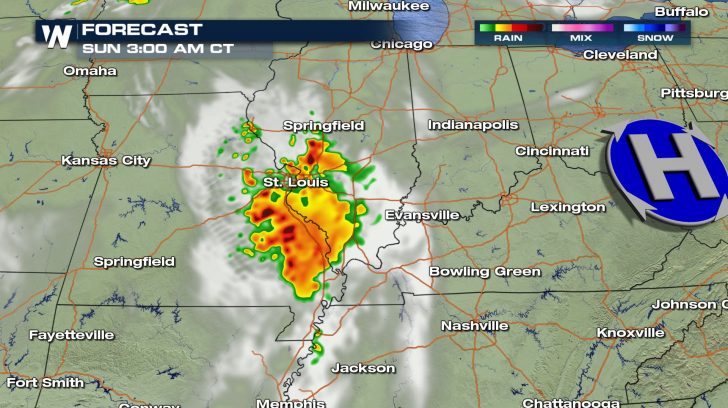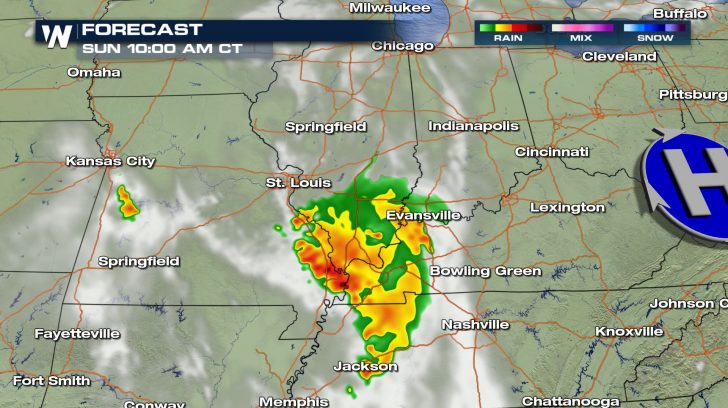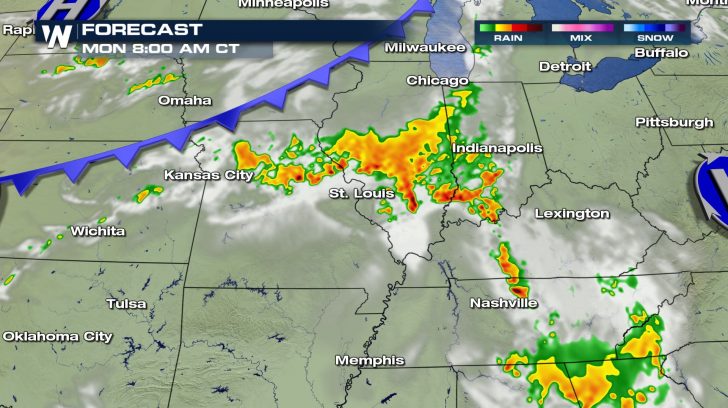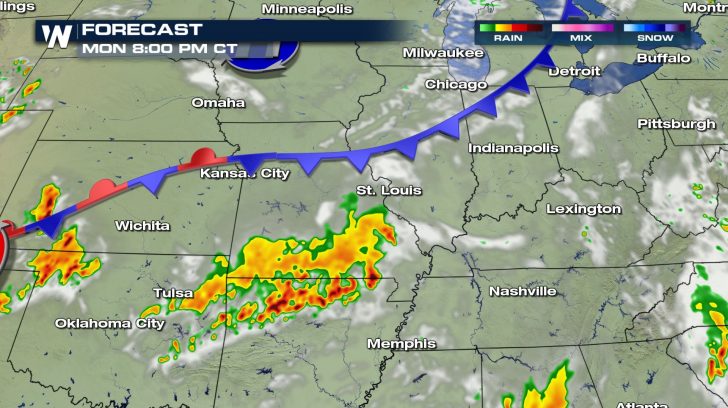 Rain totals will likely range between 2 and 5 inches, but may exceed 6 or 7 inches in a few isolated areas.  The week ahead will include several chances for showers and thunderstorms in cities such as St. Louis.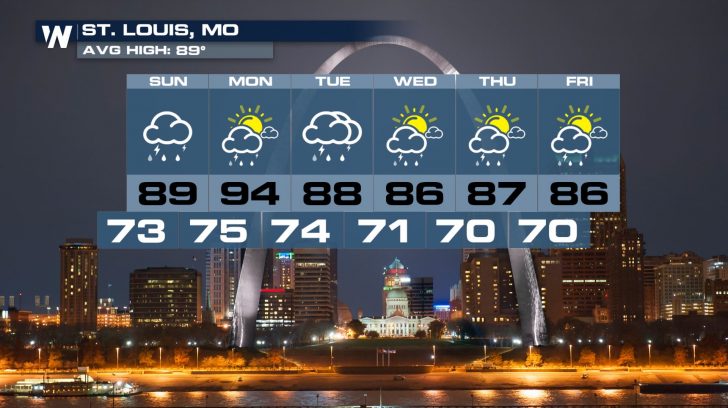 Be sure to follow WeatherNation for the very latest forecast.