After a relatively quiet week of severe weather in the South and Gulf Coast, strong energy moving out of the Rockies brings back the chance for strong to severe thunderstorms. The upper-level trough will bring an element of shear in the atmosphere to enhance rotating thunderstorms while increasing moisture in the atmosphere. Severe thunderstorms could produce hail near 2" in diameter, wind gusts of 60-70 mph, and tornadoes.  Flooding rain is also possible
RELATED ARTICLE - Severe Weather for the Southeast to Start the Weekend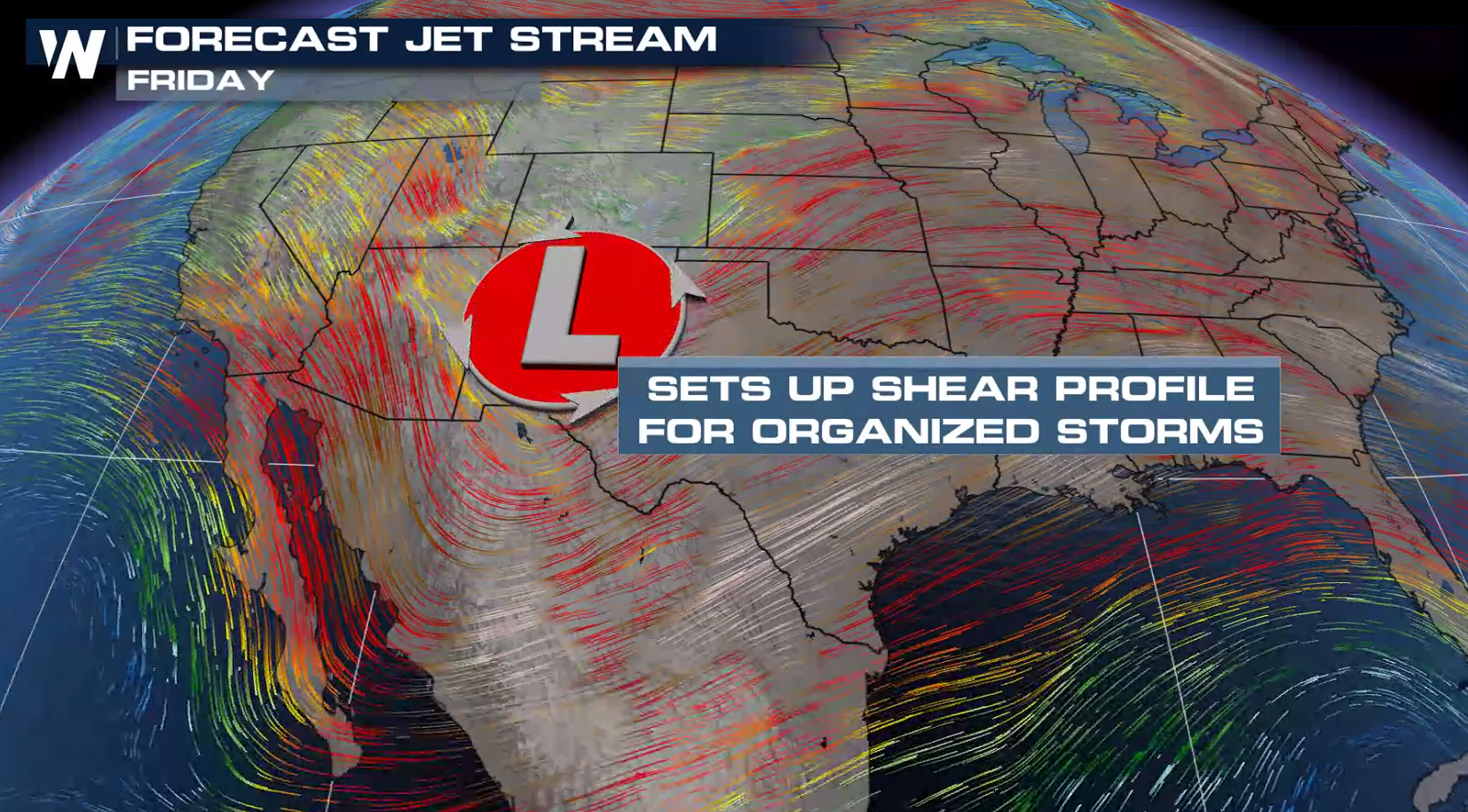 At the surface a developing dryline and cold front will bring in the lift to initiate organized thunderstorms for portions of Oklahoma and Texas by this afternoon (Friday), with storms moving into the lower Mississippi Valley into early Saturday.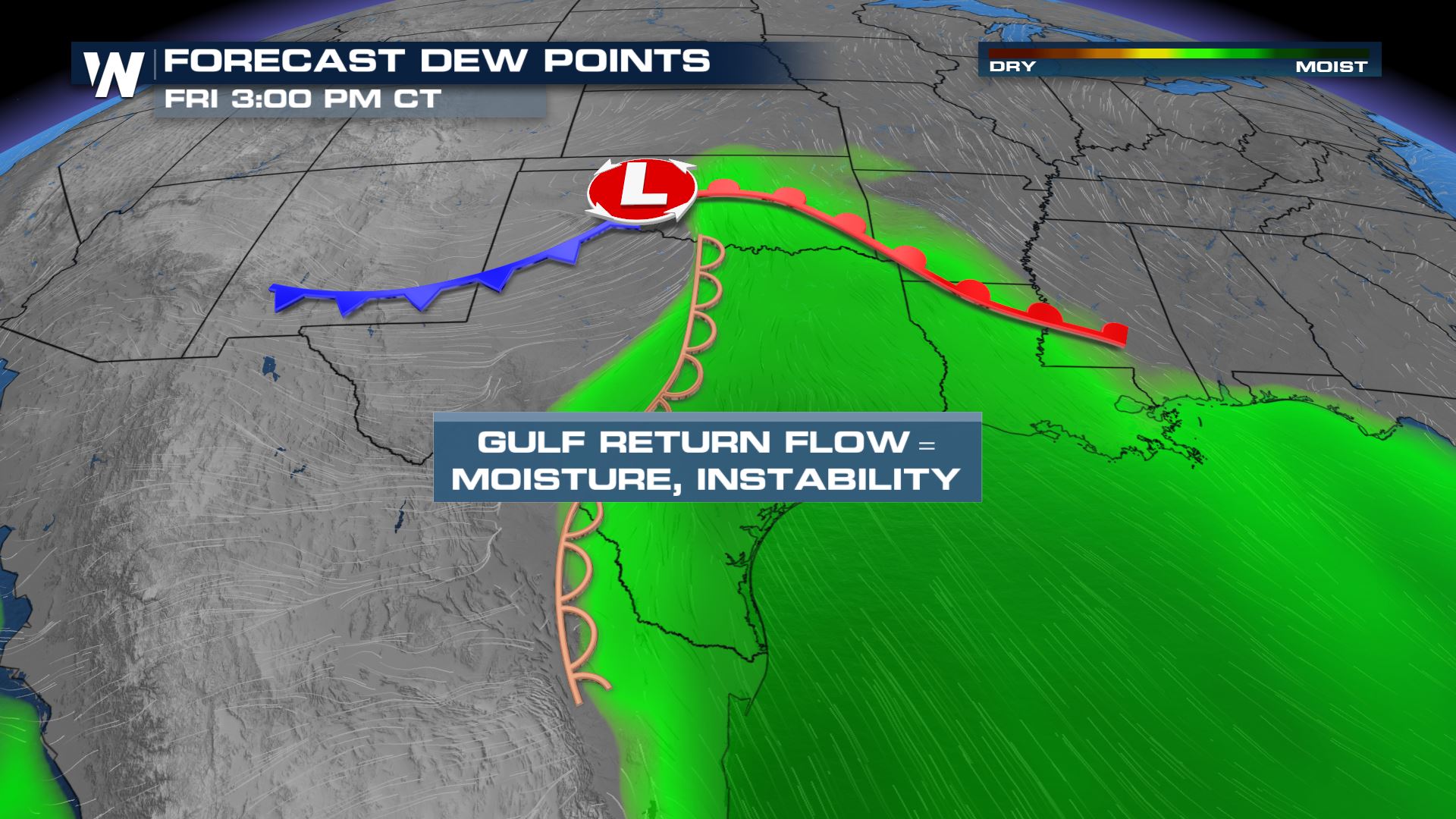 Risk Areas
The enhanced risk (level 3 out of 5) is where severe weather ingredients are most favorable. The surrounding slight risk (level 2 out of 5) also represents a significant severe threat while the marginal risk (level 1 out of 5) is a less favorable environment for severe storms to develop, but a threat still remains.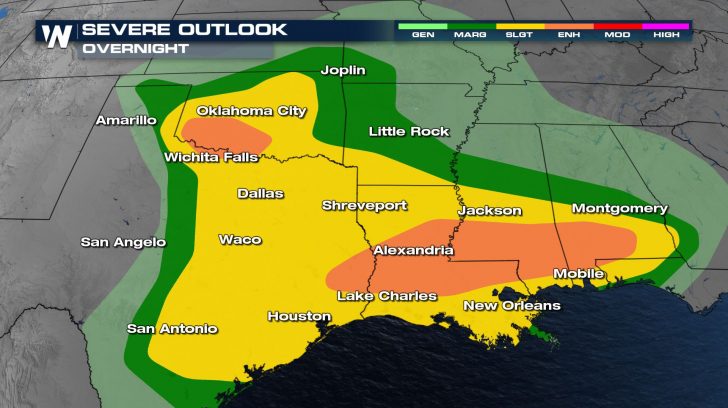 Throughout the evening, storms will progress east and retain their strength. Storms will move into the Lower Mississippi River Valley through the evening and overnight hours with gusty straight line winds as the biggest threat. However a tornado cannot be ruled out as low level spin in the atmosphere will be favorable.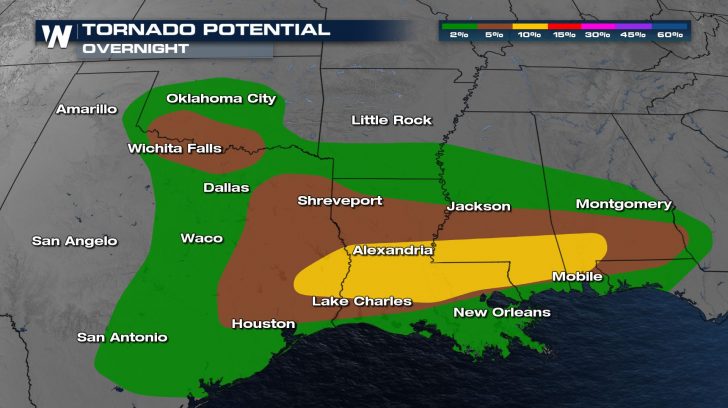 With a strong jet stream and substantial wind shear, severe storms will be capable of very large hail and damaging wind gusts.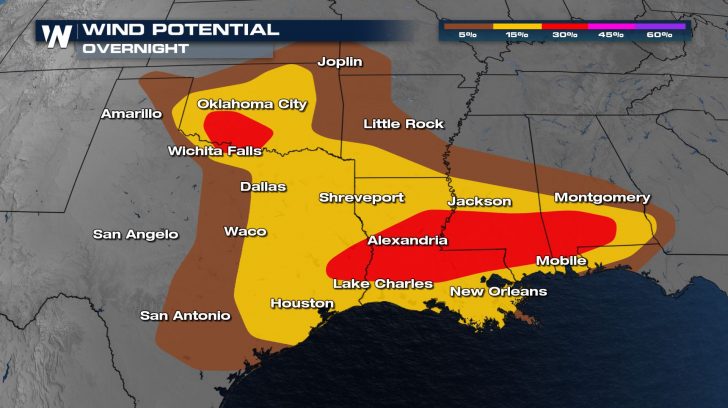 Hail larger than 2" is possible with the strongest storms in the afternoon for much of Oklahoma and Texas. The risk for hail greater than 1" extends from southern Kansas to the Gulf of Mexico.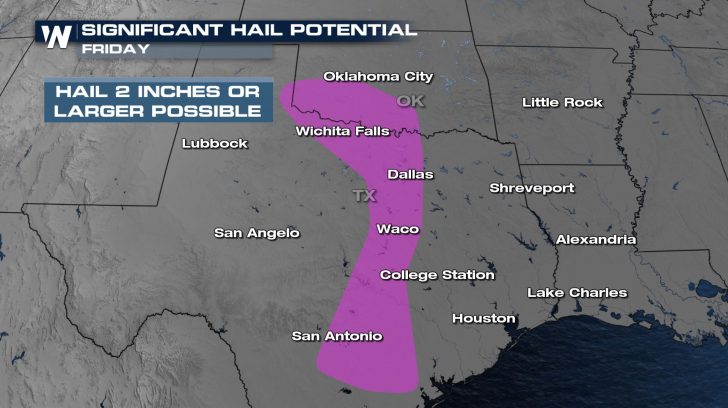 Forecast Models
Storms will develop in the midday near the dryline in Texas and move east of the I-35 corridor through the late afternoon. Thunderstorms head towards Louisiana into the evening hours and continue throughout the overnight hours as the low level jet kicks in.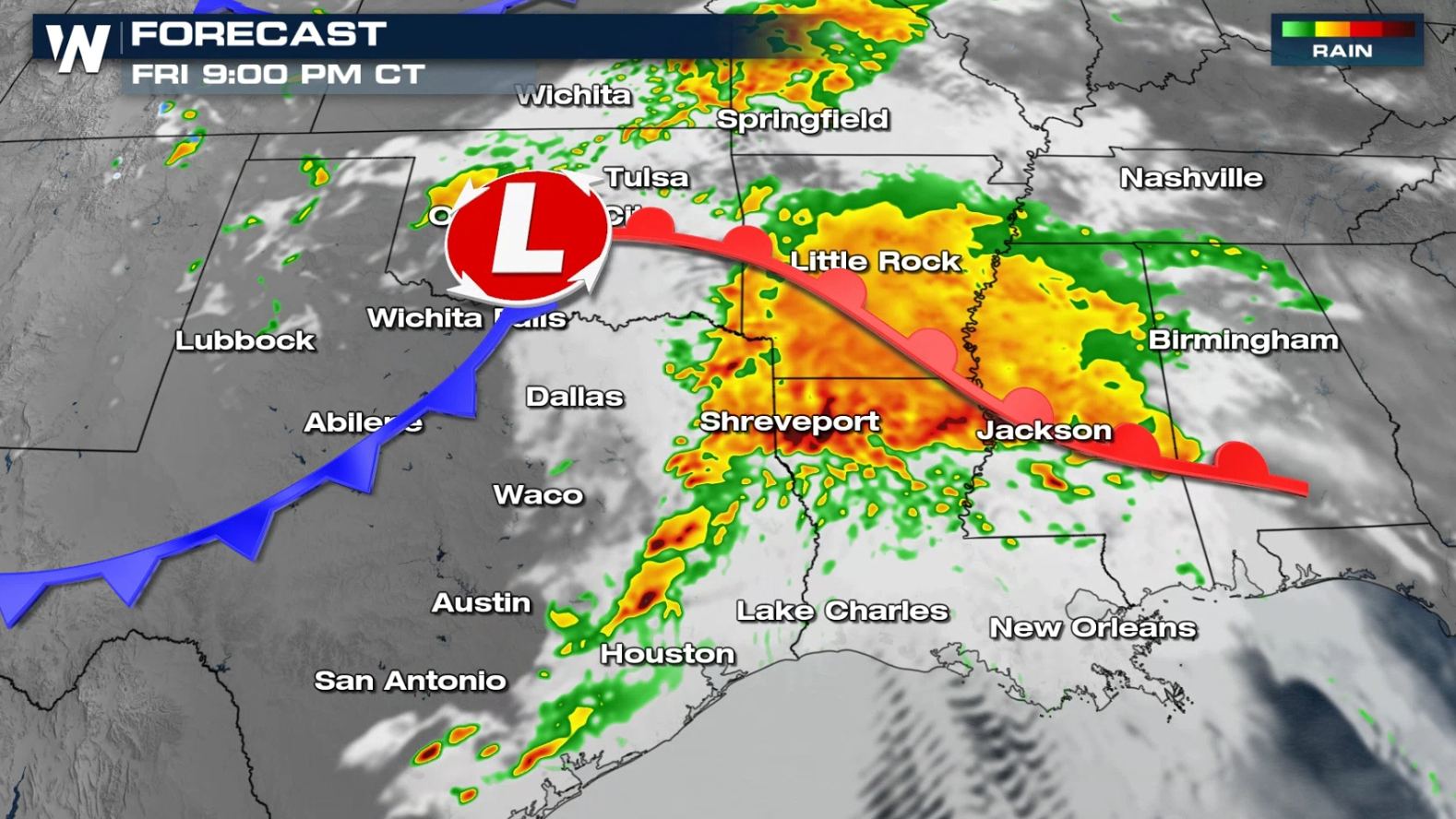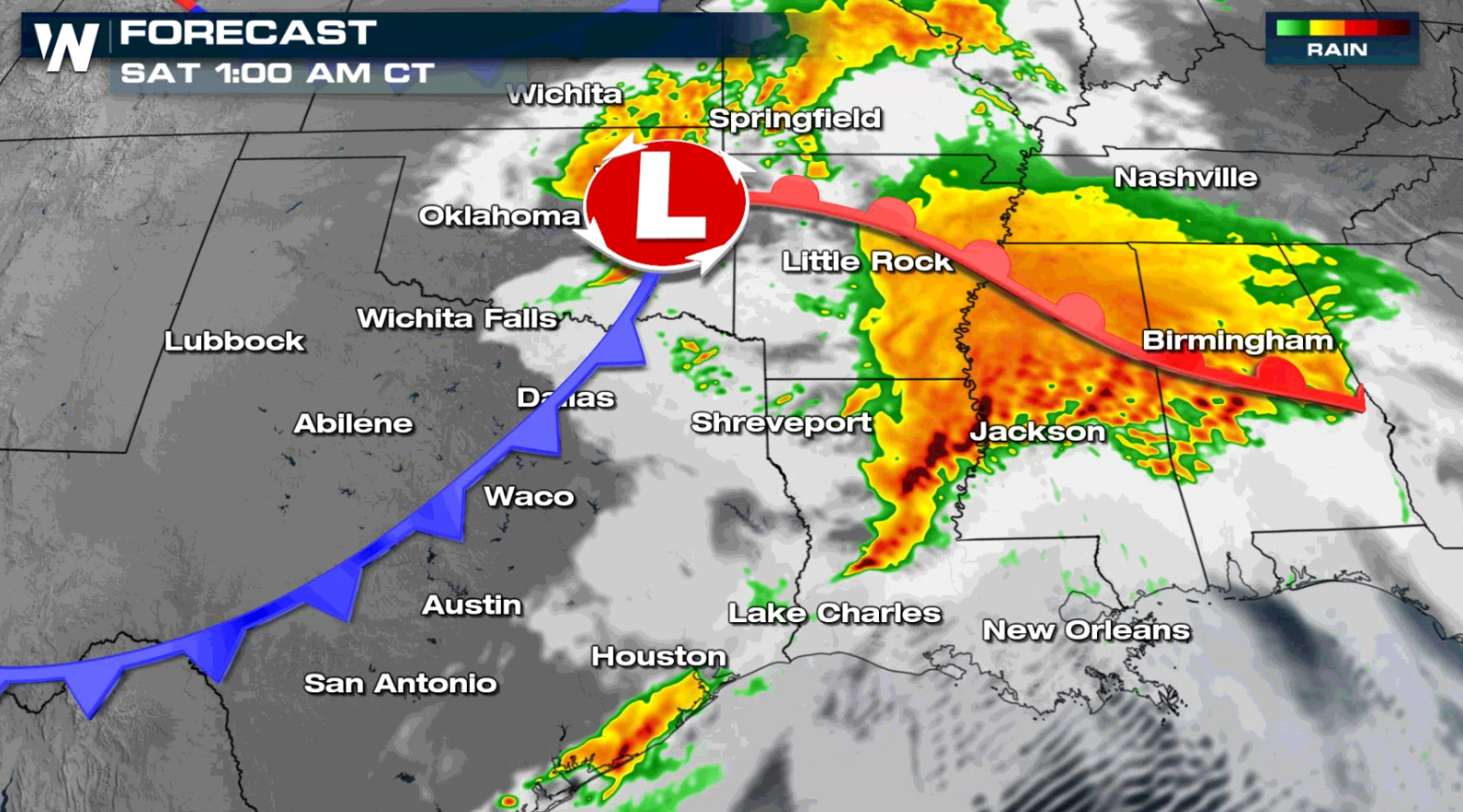 By early Saturday morning, heavy rain and storms move into the Southeast. Strong, damaging wind gusts will be the main threat.
Forecast Rainfall
Rain totals throughout the South and Southeast could top 2-3" in spots. Localized heavier rain totals are possible where storms train across the same places. Brief ponding on the roads is also possible especially in areas that tend to flood easily. A Flash Flood Watch is in effect through Saturday morning for 2-5" of rain possible with locally higher totals.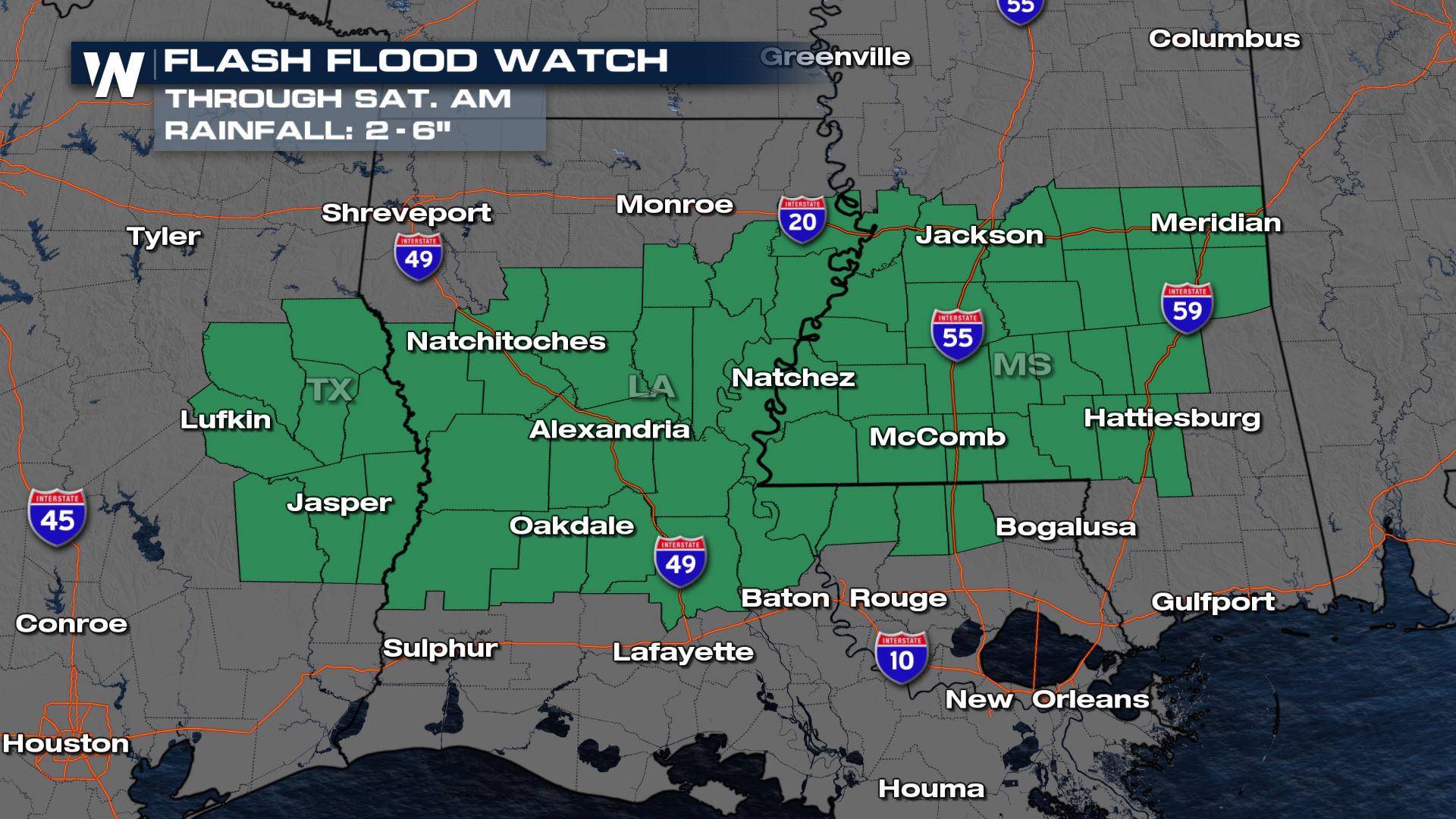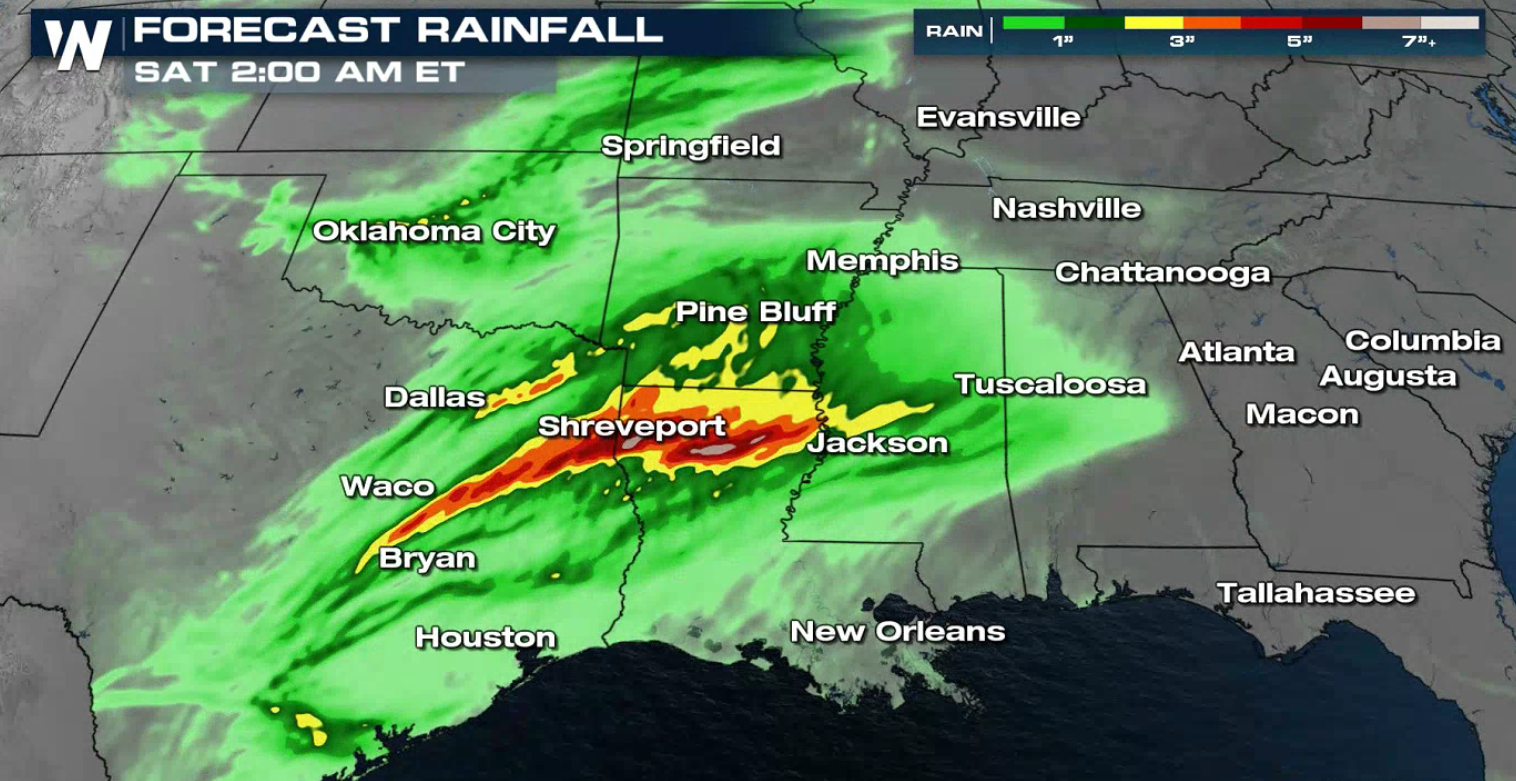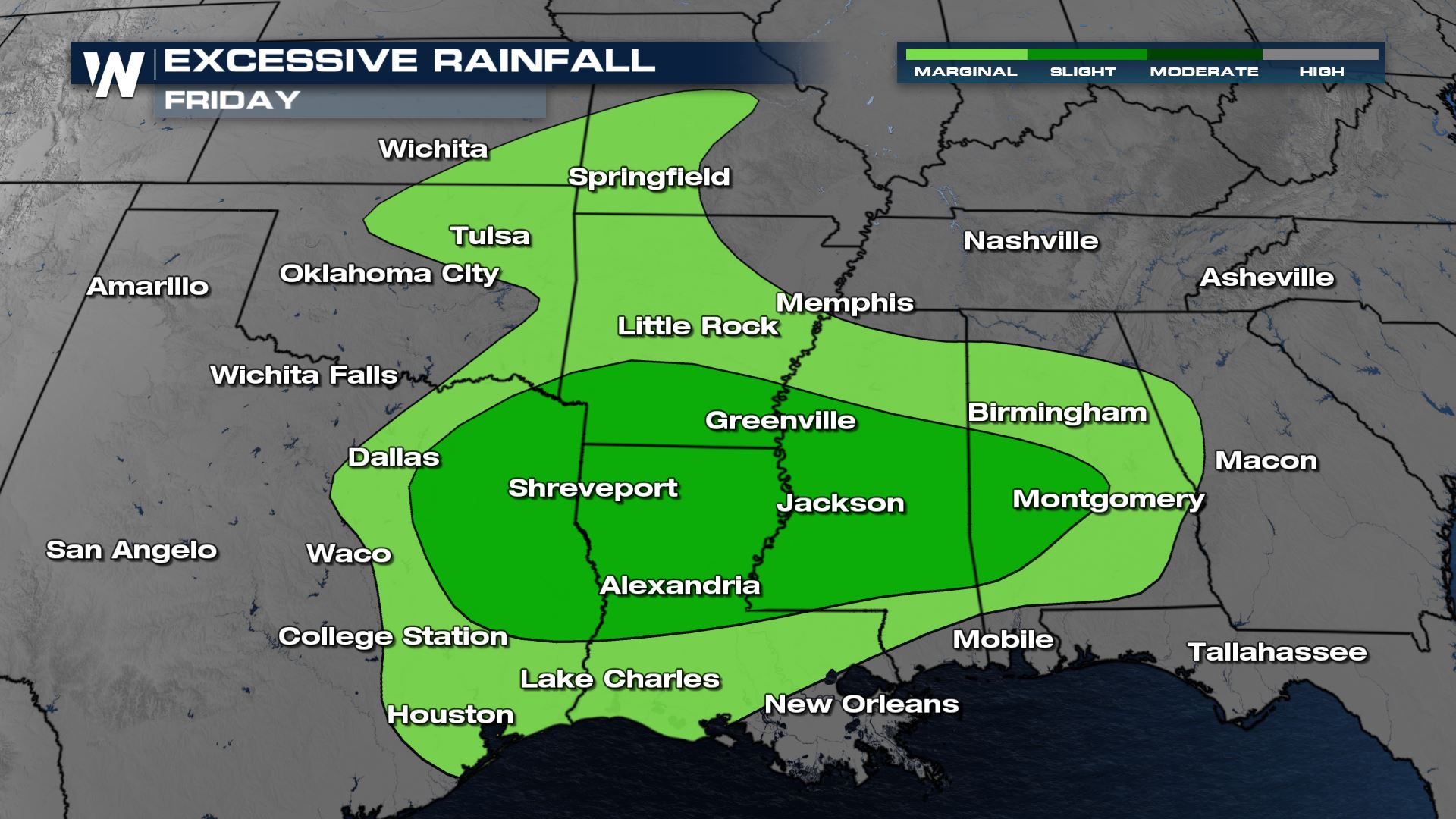 As we receive new model data, we will continue to update this story. Be sure to check into WeatherNation for the very latest on the potential for severe storms in the South.