A few waves of energy will continue to impact areas of the southeast through the remainder of the week as moisture plumes into the region. Here is the forecast for Wednesday beginning at 9 AM  -  4 PM, as scattered strong storms move from west to east into the evening hours.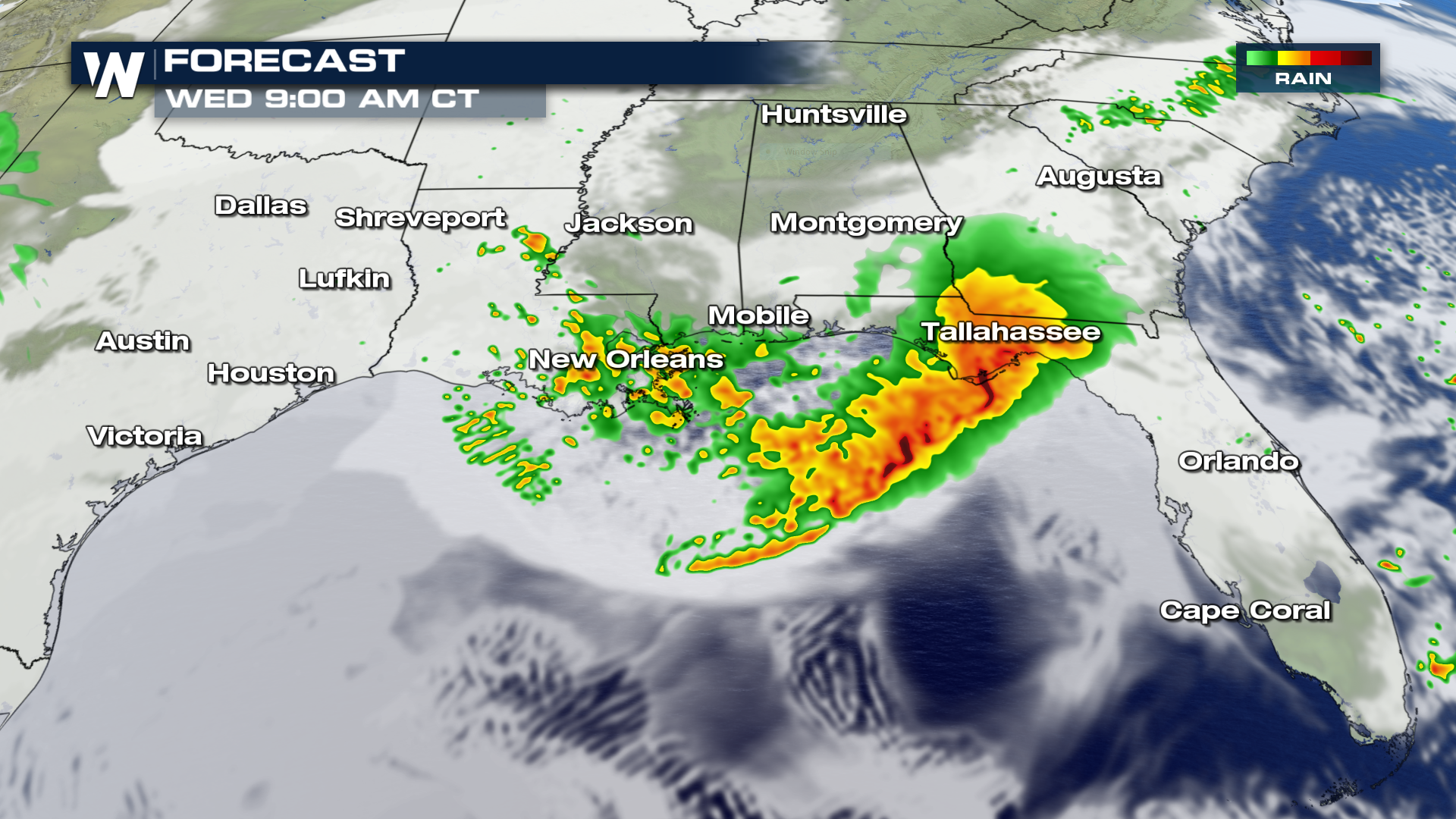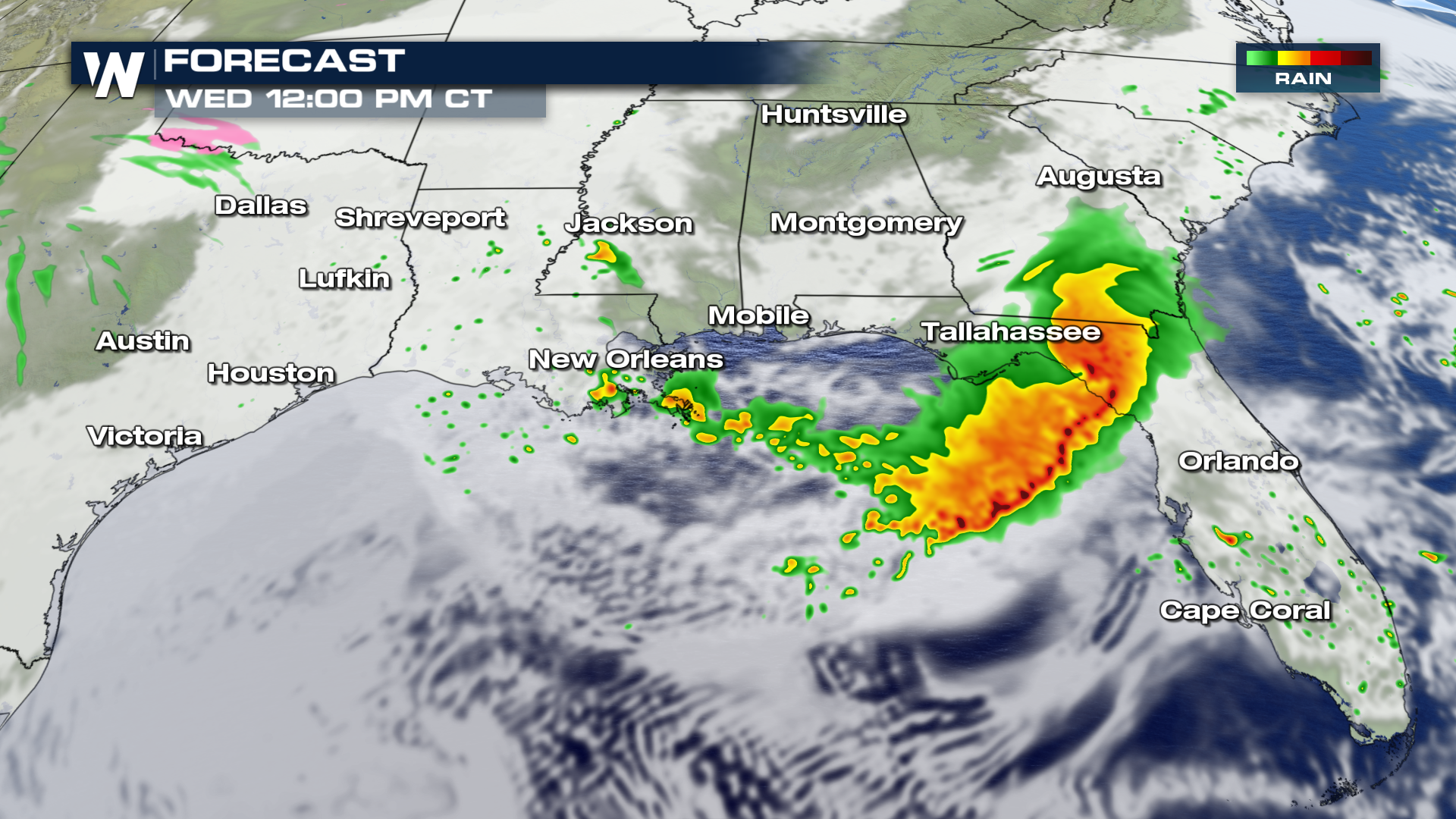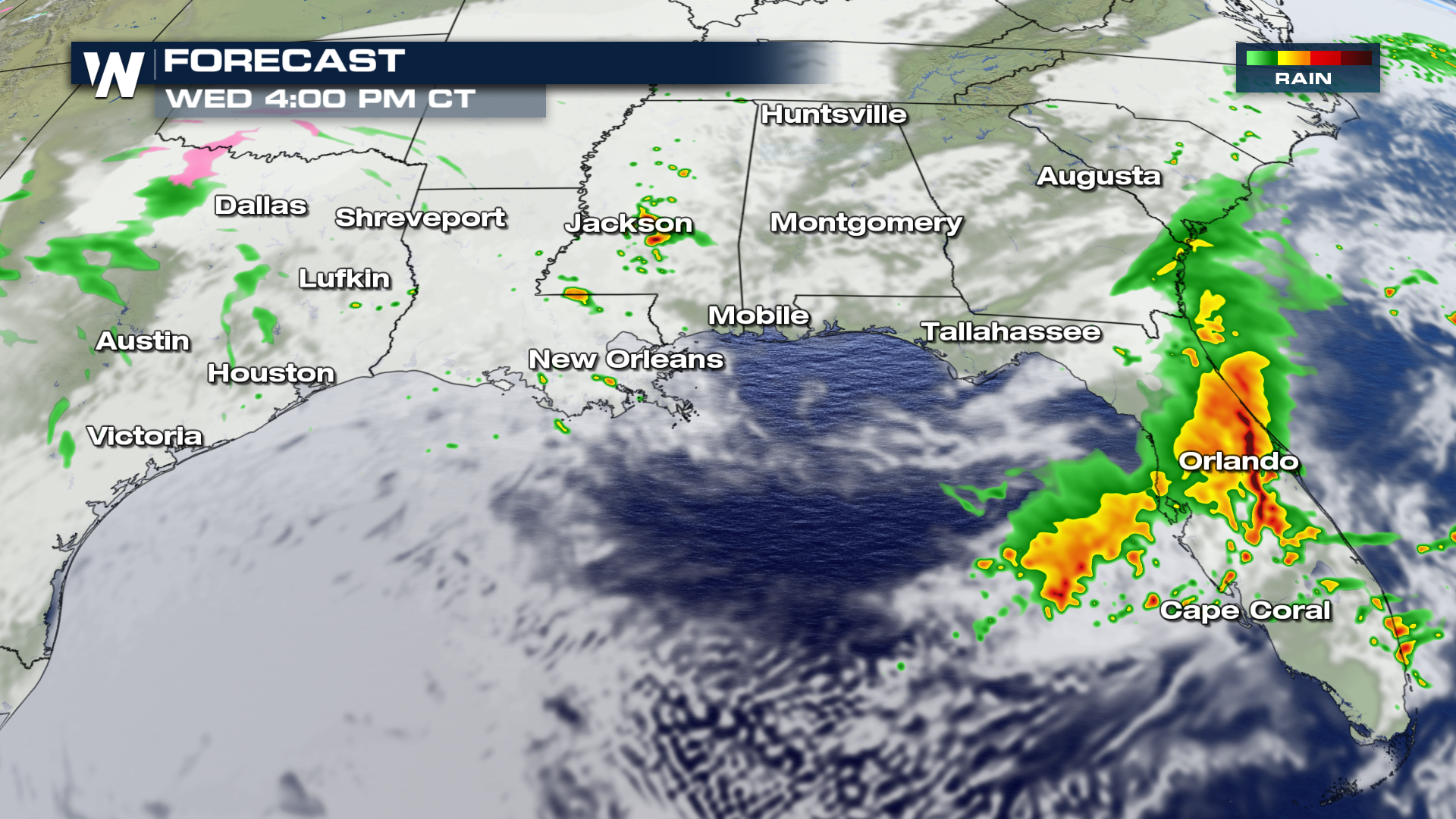 There are a few areas of expected heavy rainfall, ranging from New Orleans through the Florida panhandle. Forecast models are hinting at 3", possibly up to 5" in the locally heaviest hit areas of rain.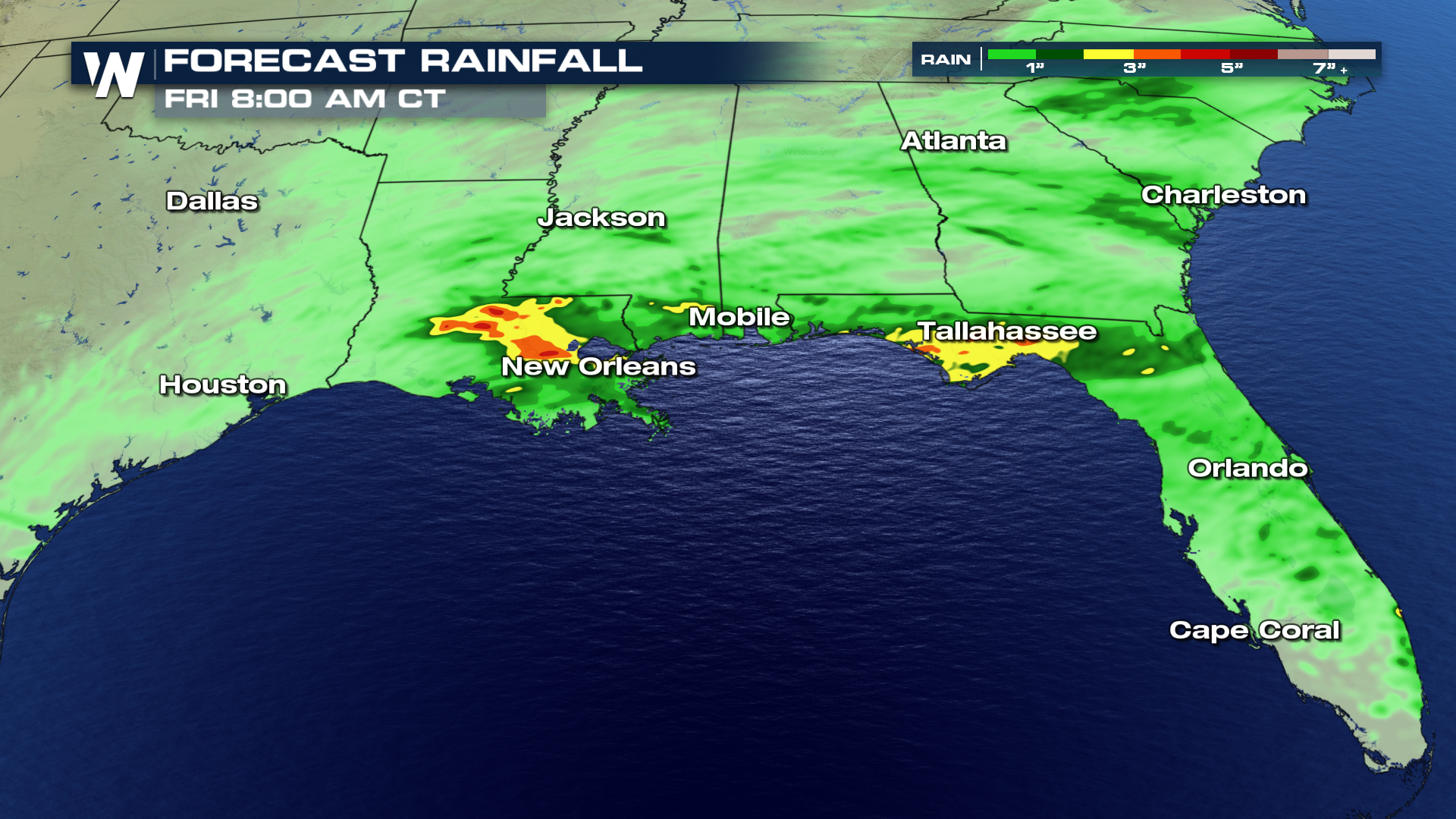 Below is the forecast through the next 3 days for severe weather. Wednesday will see a chance for general scattered thunderstorms, with nothing expected to go severe.
Thursday will see a marginal threat for severe weather, mainly strong storms with gusty winds.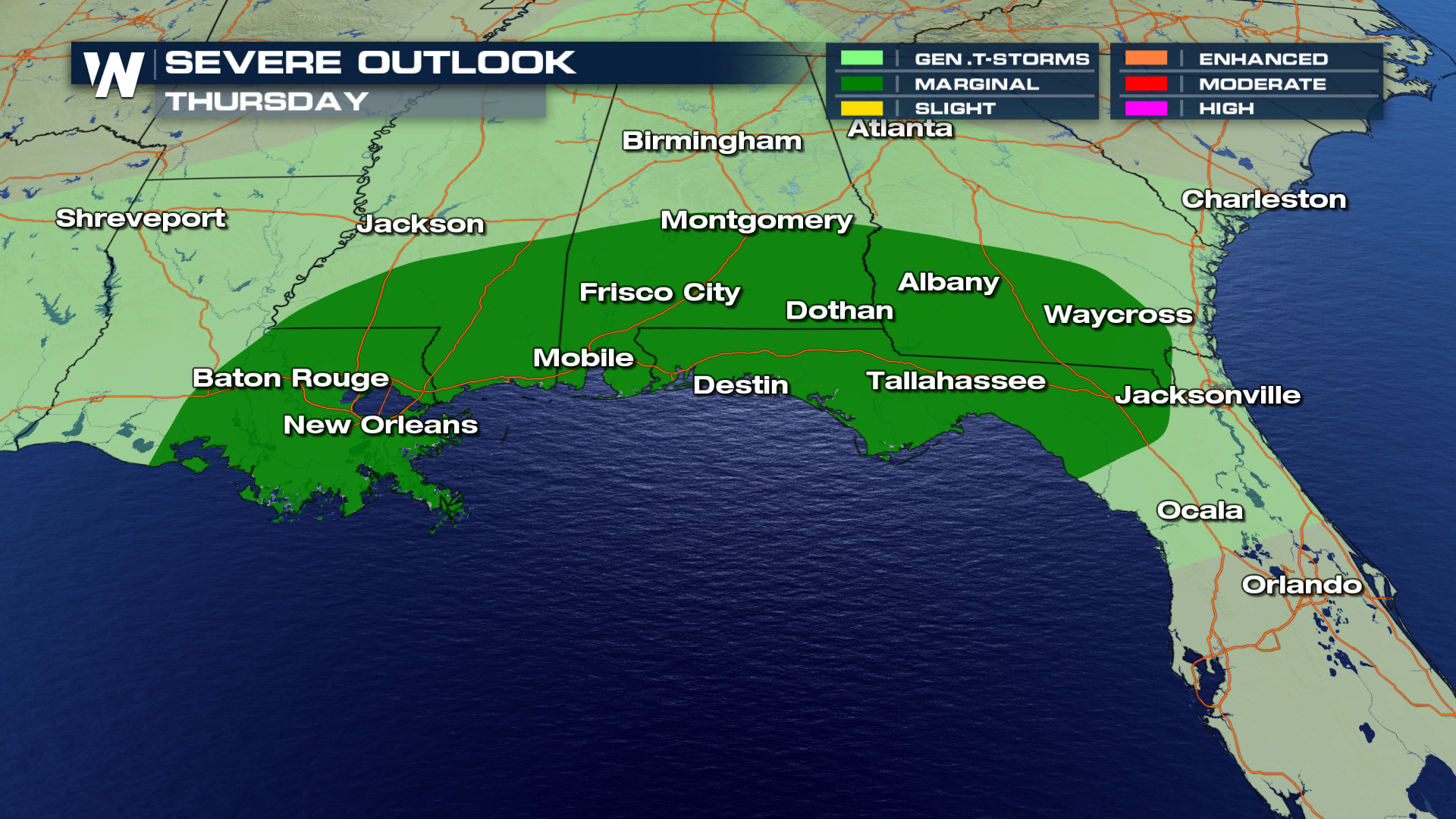 The marginal threat for severe weather will continue into Friday for the same general area.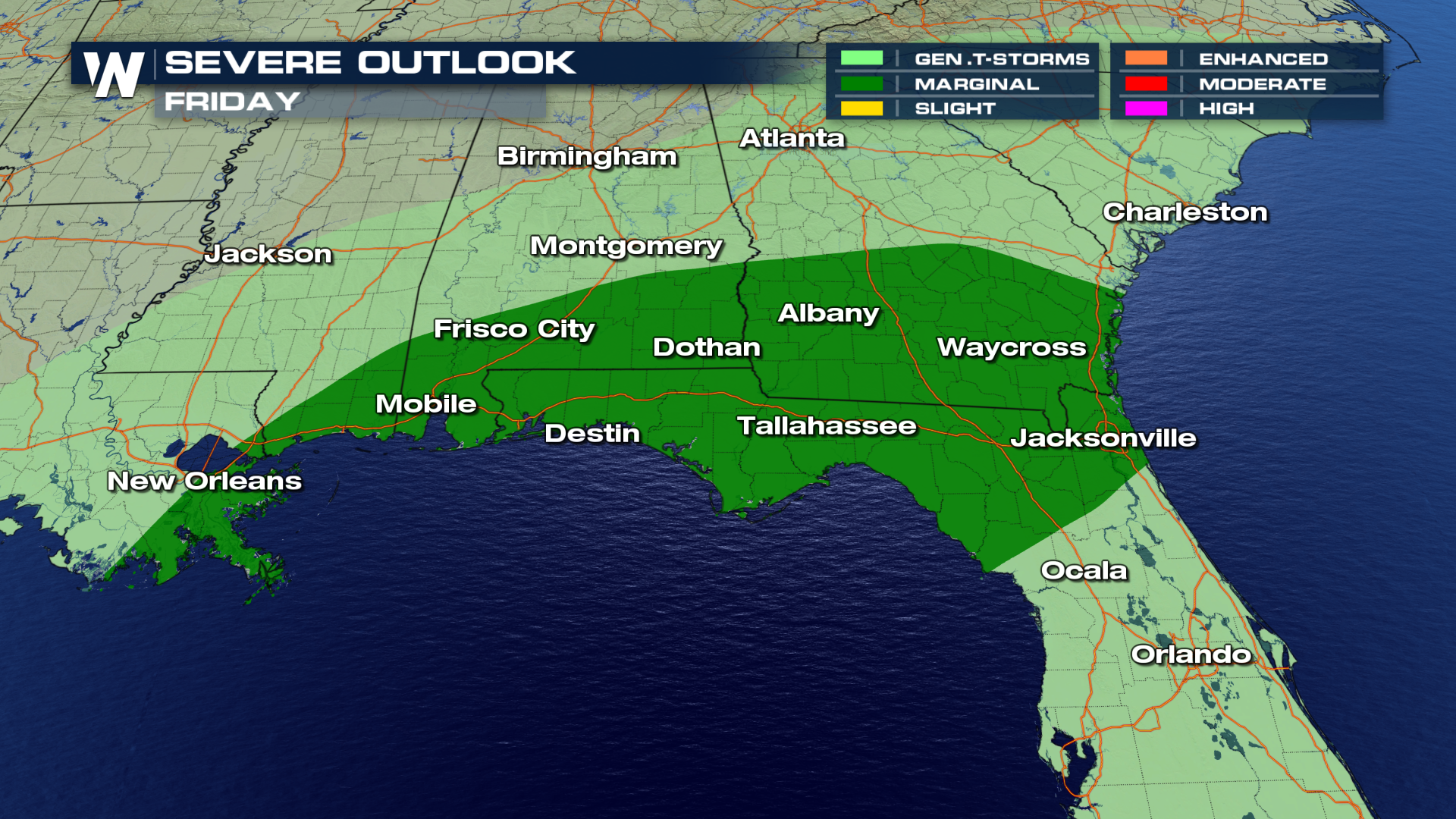 For WeatherNation, I'm
Meteorologist Greg Rule