Much of the Northern tier of the United States may be able to see the Northern Lights Saturday night into Sunday, thanks to a powerful geomagnetic storm that's expected to arrive over the weekend. [embed]https://twitter.com/NASASun/status/1453793750493409293[/embed] On Thursday, the sun released a powerful X-Class flare with some of those energized solar particles directed at Earth and its magnetic field. That energy is expected to reach earth over the weekend, with the greatest potential for Aurora Borealis Friday night into Saturday and lower activity expected into Sunday morning.
Forecast
Because of the strength of this particular event, the northern lights may be visible into the south! The line on the graphic below indicates where the aurora borealis may be visible on the northern horizon, including portions of Wyoming, Nebraska, Illinois, and Pennsylvania. The shaded region shows where the aurora may be active overhead, which includes most of the I-90 corridor north to the Canadian border. This forecast is courtesy of the University of Alaska Fairbanks. The latest forecast can be found
on their website
.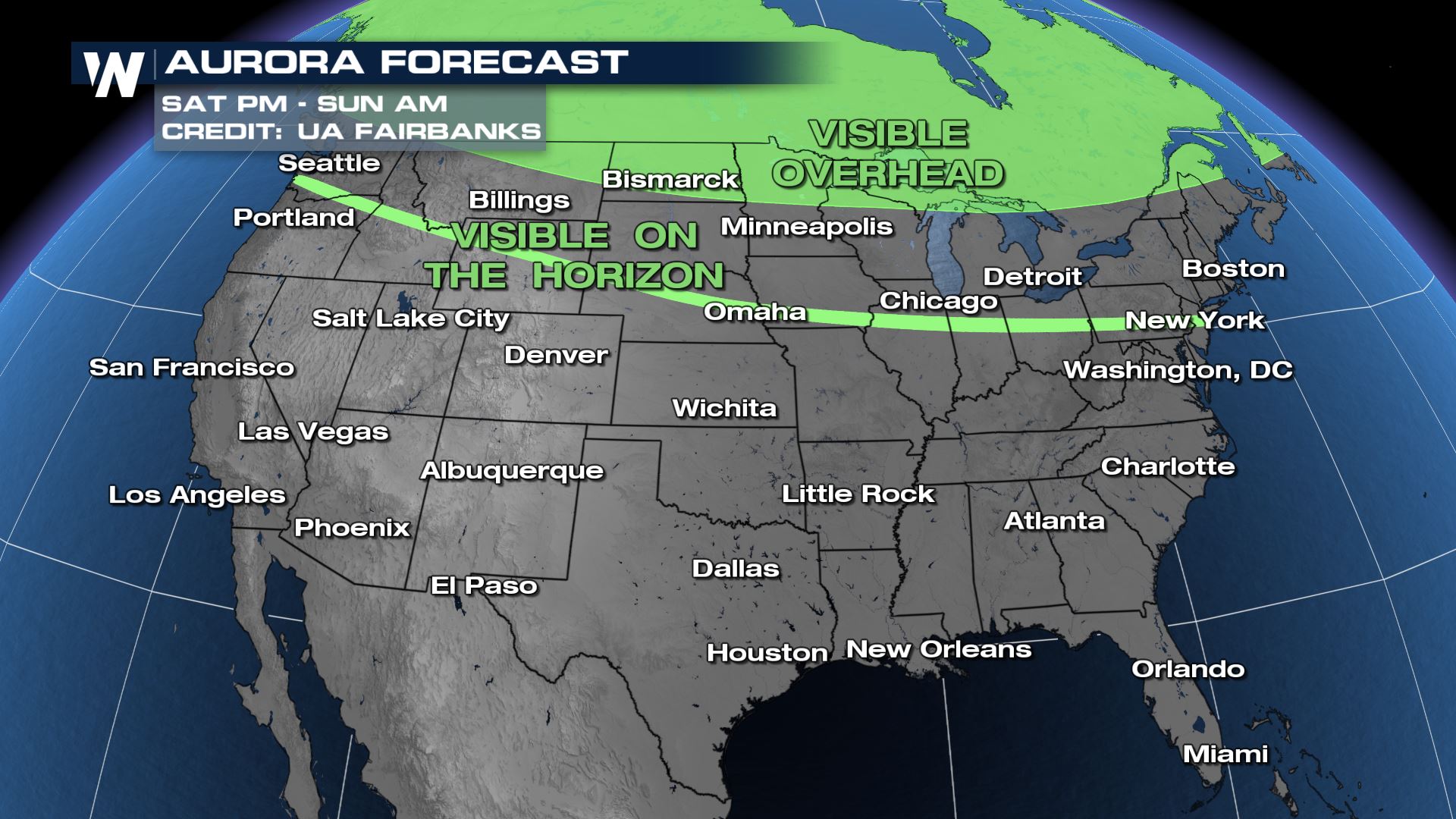 For best viewing conditions, get away from city lights and try to find clear skies. Unfortunately for much of the eastern third of the country, clouds may block the view. A large area of low pressure is expected to keep thick cloud cover the region for much of the night. Cloud cover may also prevent some locations across the Northwest and Northern Rockies from seeing this event, though there may be breaks in the clouds at times.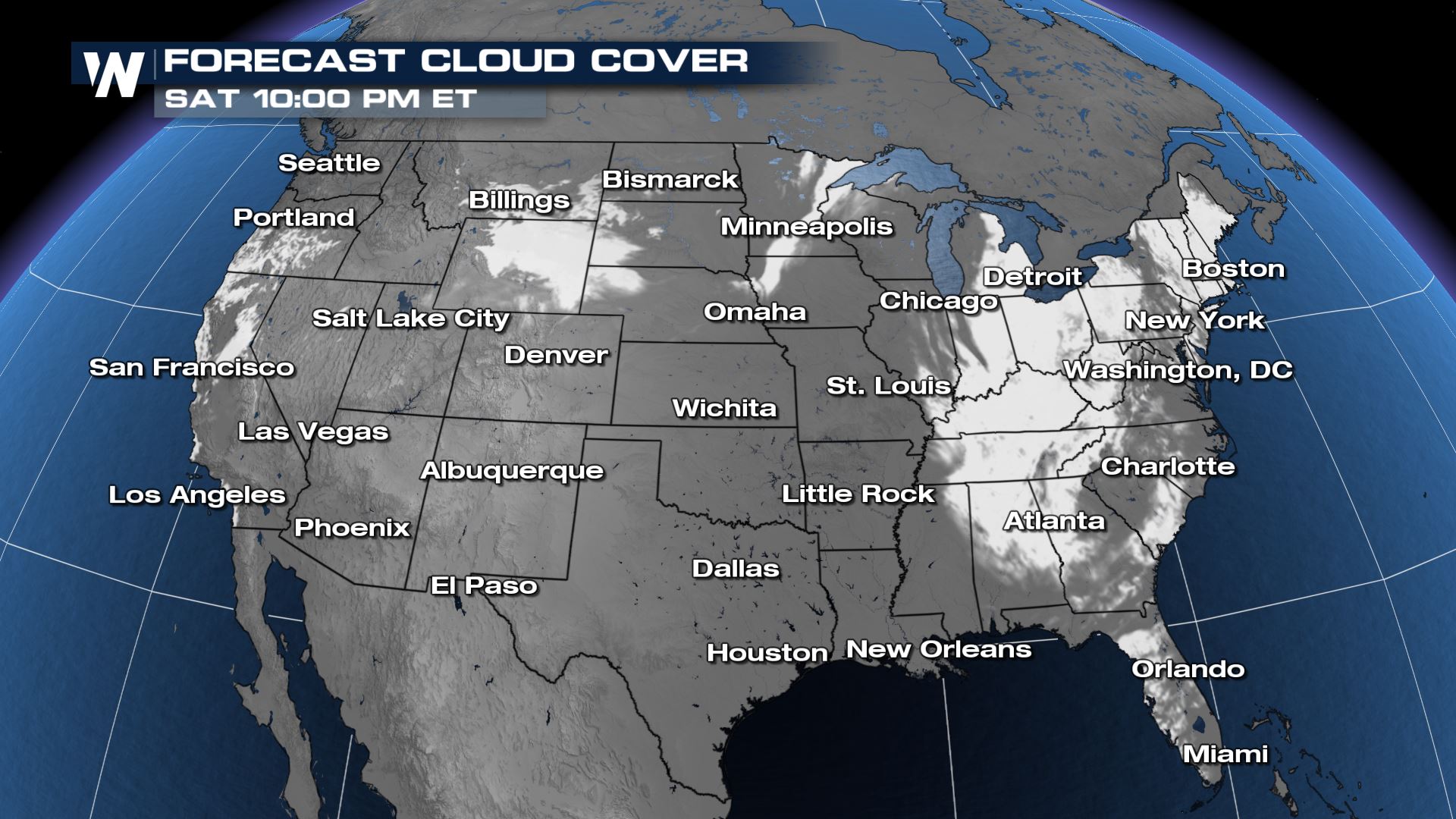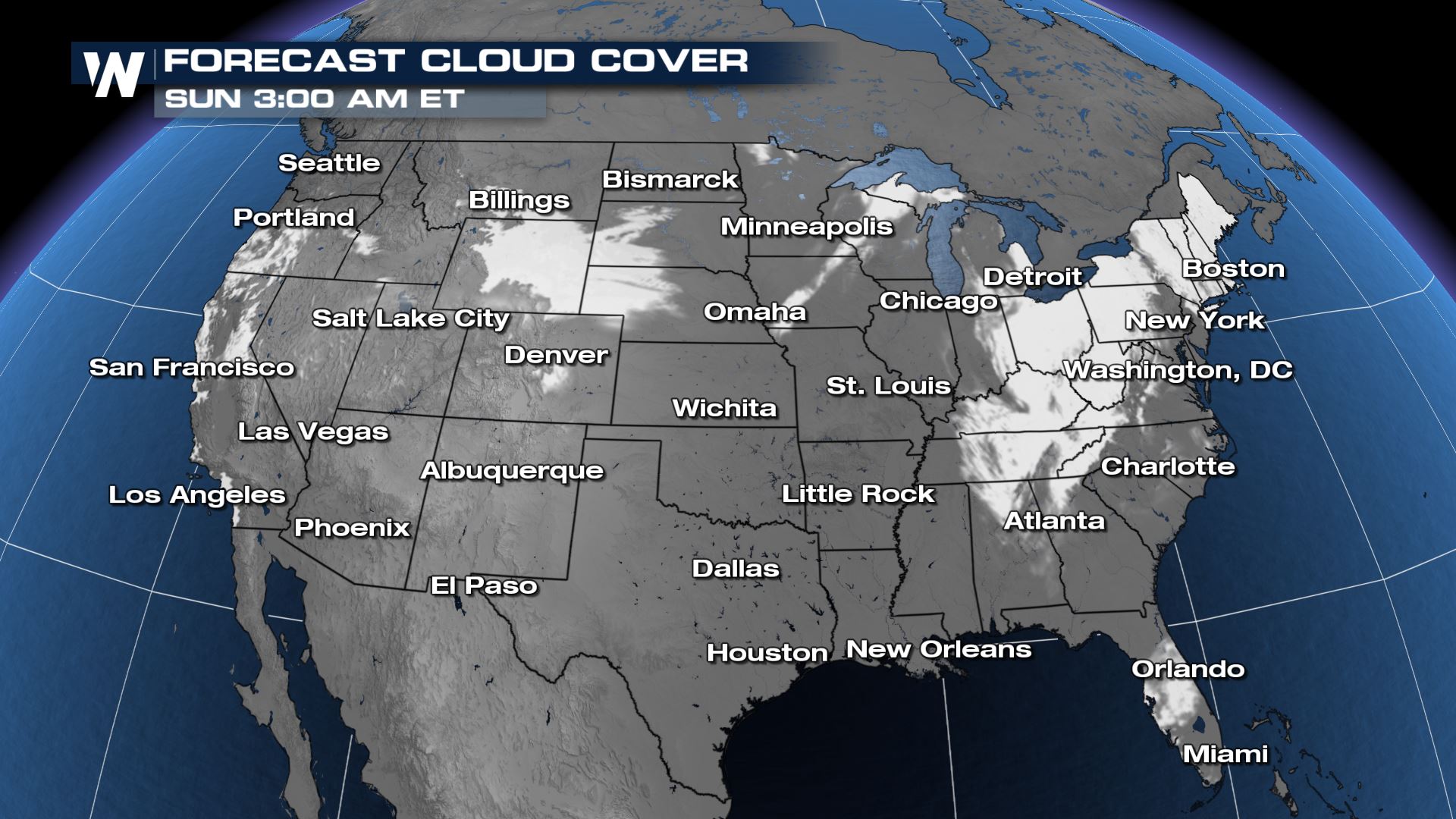 Stay tuned to WeatherNation through the weekend for updates to this forecast.