The heat is on the way to the Southwest as we move into the upcoming weekend.  Above normal temperatures are in the forecast, especially for southwest Arizona.
Temperature Forecast
Over the next few days temperatures will be increasing throughout Arizona...especially southern Arizona.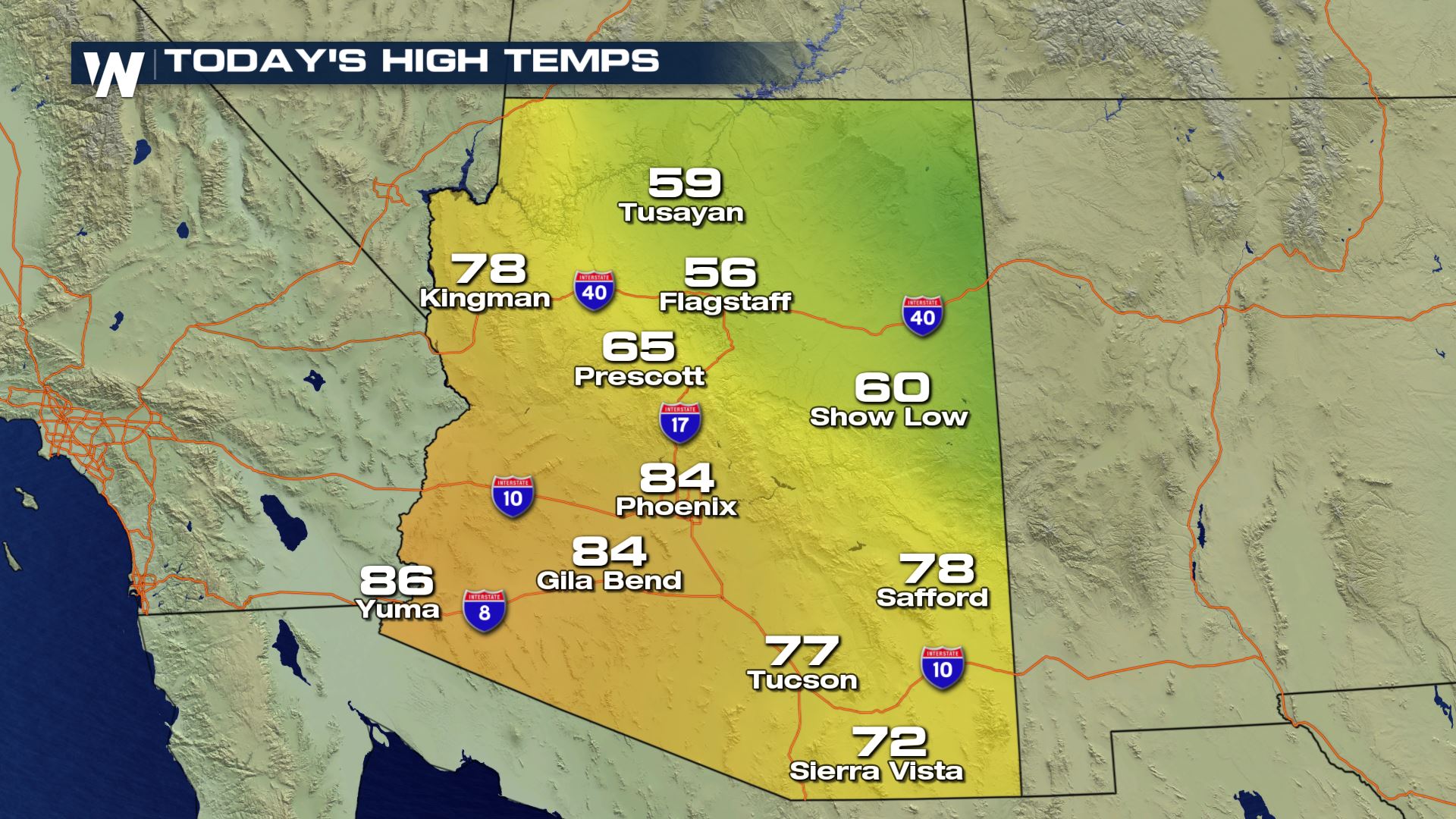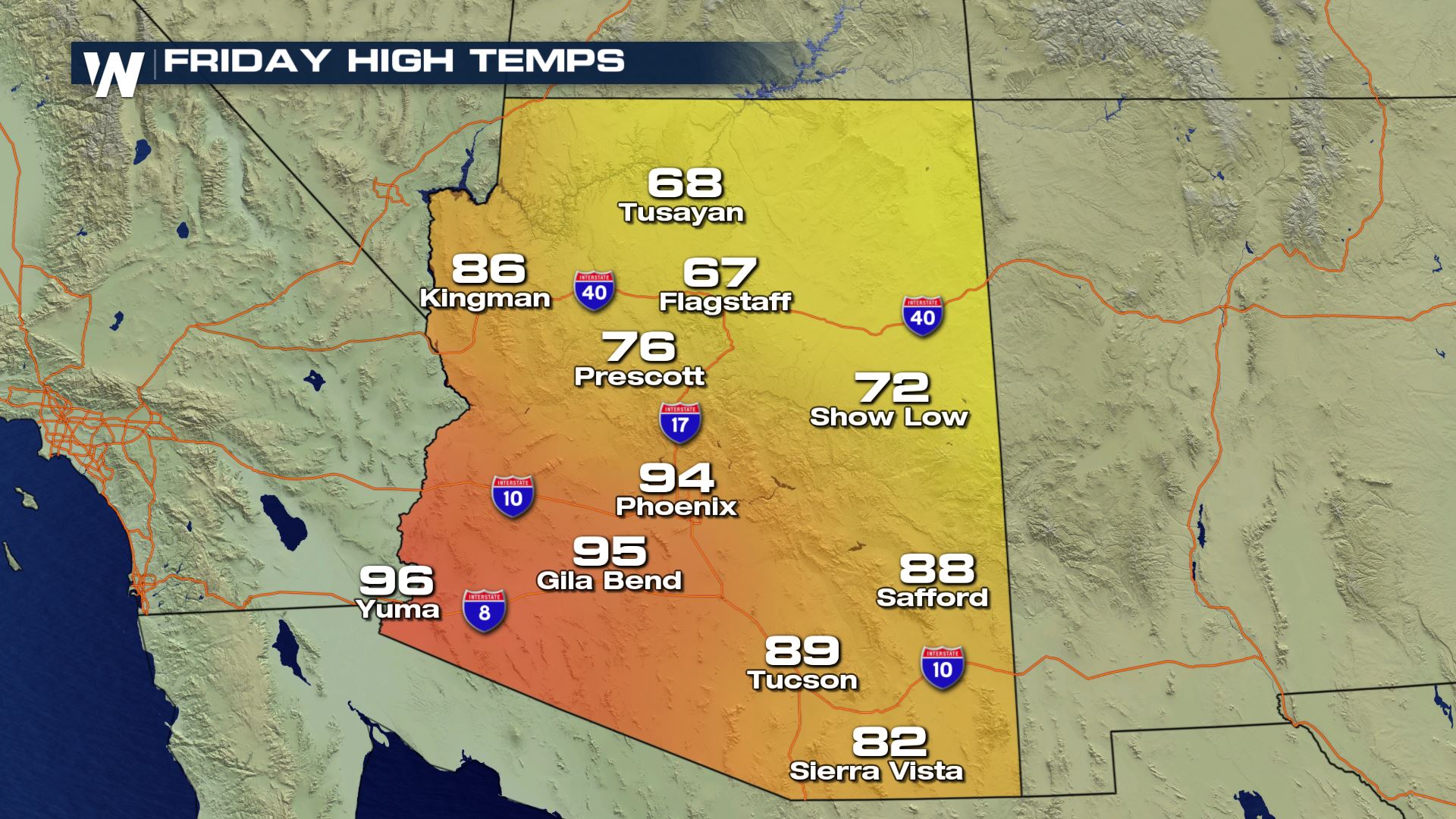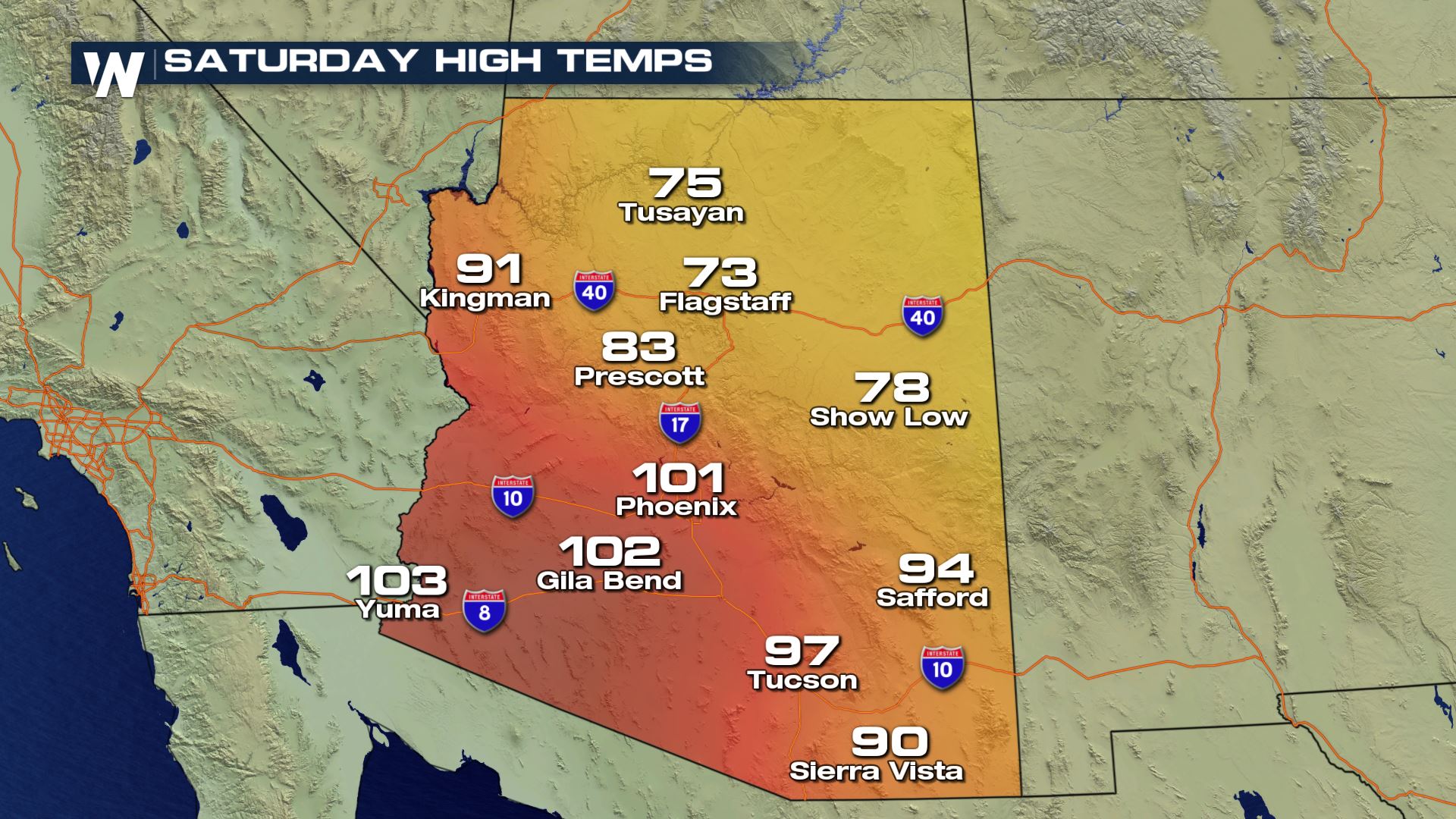 Extended City Forecast
The temperatures will not be cooling down anytime soon.  Take a look at some extended forecasts.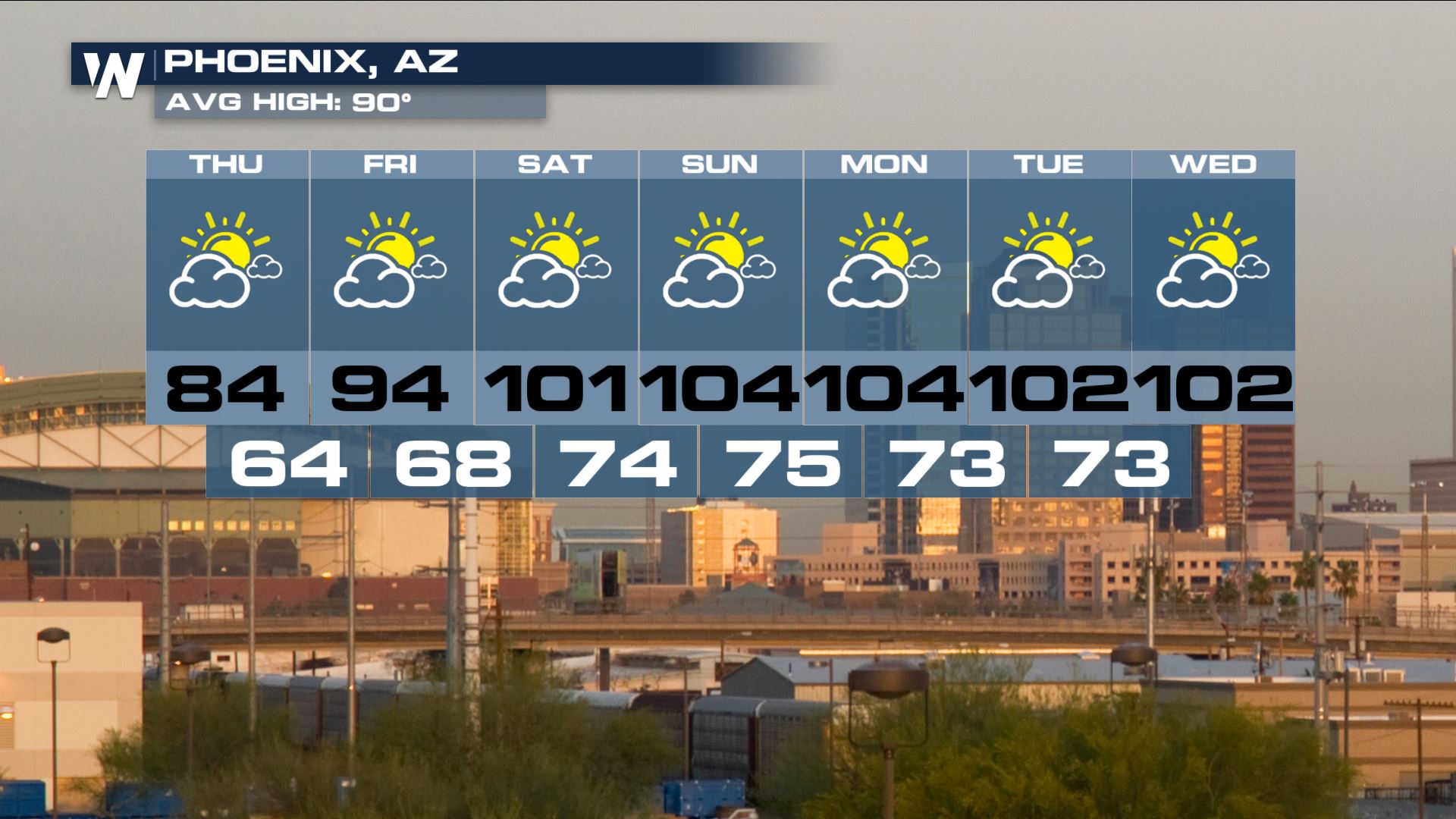 You definitely will want to use caution if you plan on being outdoors this weekend for southern Arizona.  Heat stroke and heat exhaustion will be a higher risk with temperatures this warm.
Meteorologist Patrick Crawford