Only about 170 miles to the east of Fiji, a magnitude 8.2 earthquake struck early Sunday morning that had many immediately checking for tsunami alerts. https://twitter.com/WeatherNation/status/1030981701785149441 Fortunately, no tsunami alerts were issued for the nearby islands. According to a statement issued by the National Weather Service Pacific Tsunami Warning Center, small tsunami waves were observed. The agency added that "Persons along coastal areas near the earthquake should be observant and exercise normal caution."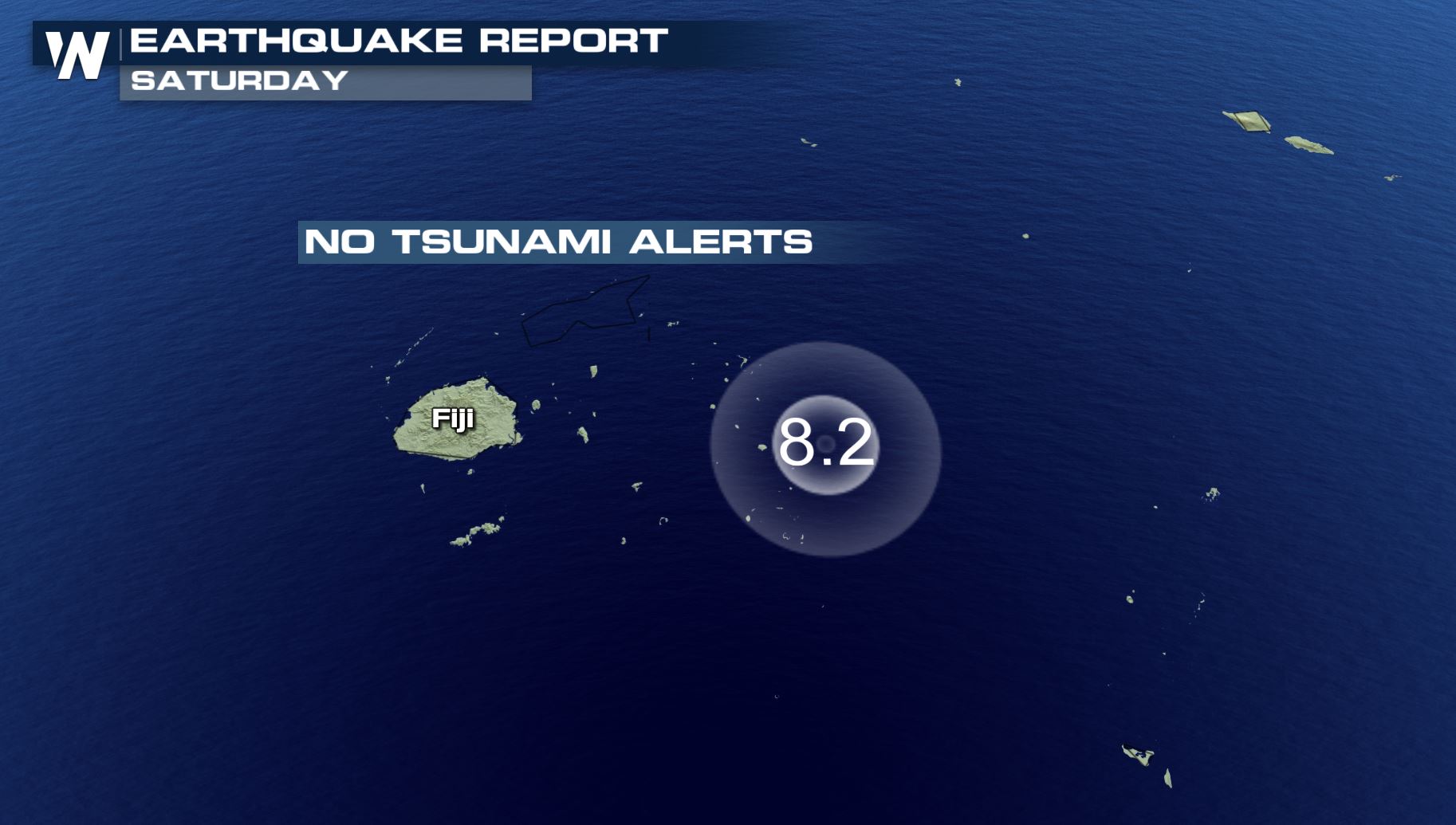 Fortunately this was a very deep earthquake. It had a depth of 350 miles! If it was not as deep, it could have caused a greater tsunami or greater impact to nearby islands.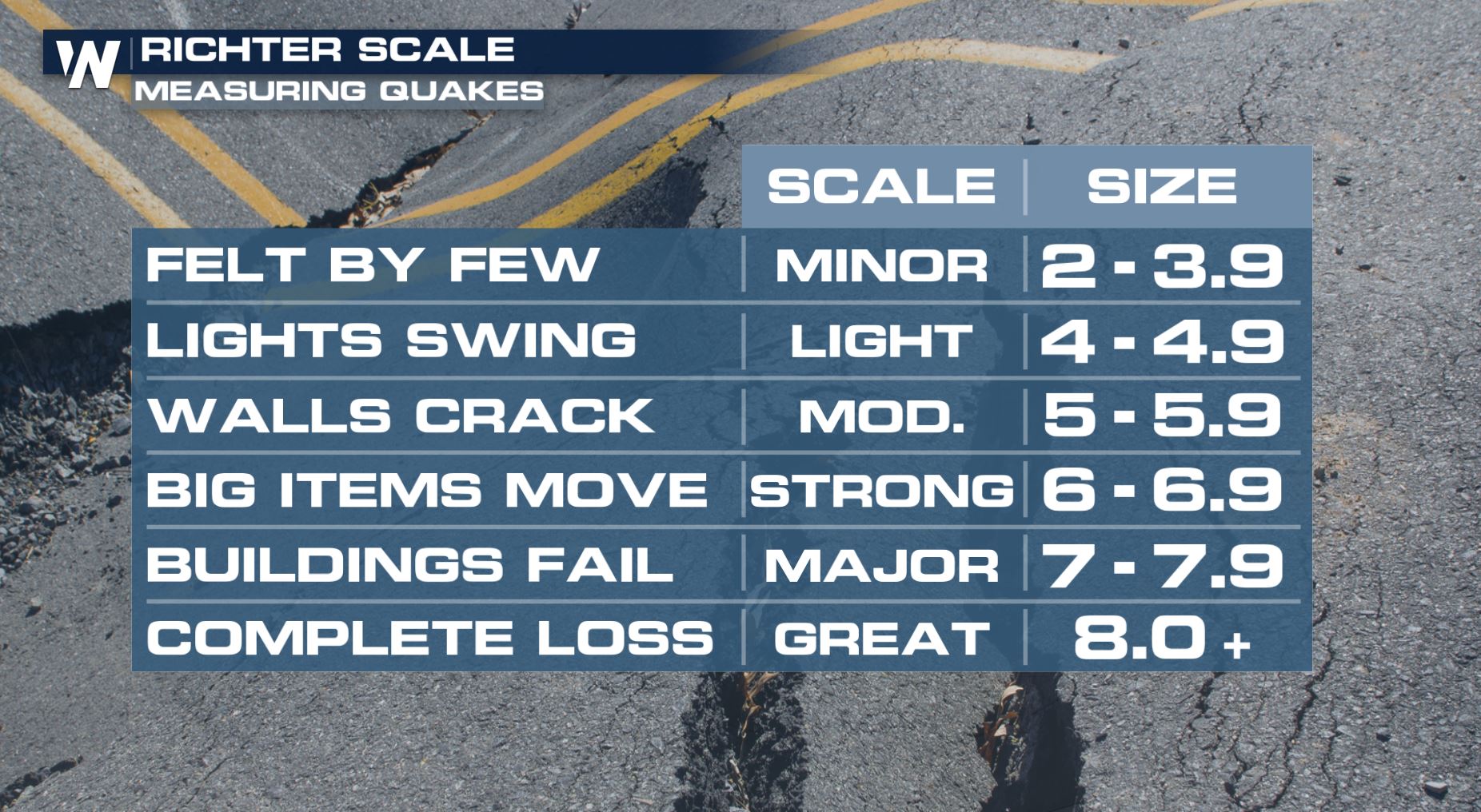 This earthquake was a magnitude 8.2. According to the chart above, if it hit closer to land and at a more shallow location, it would likely do much greater damage.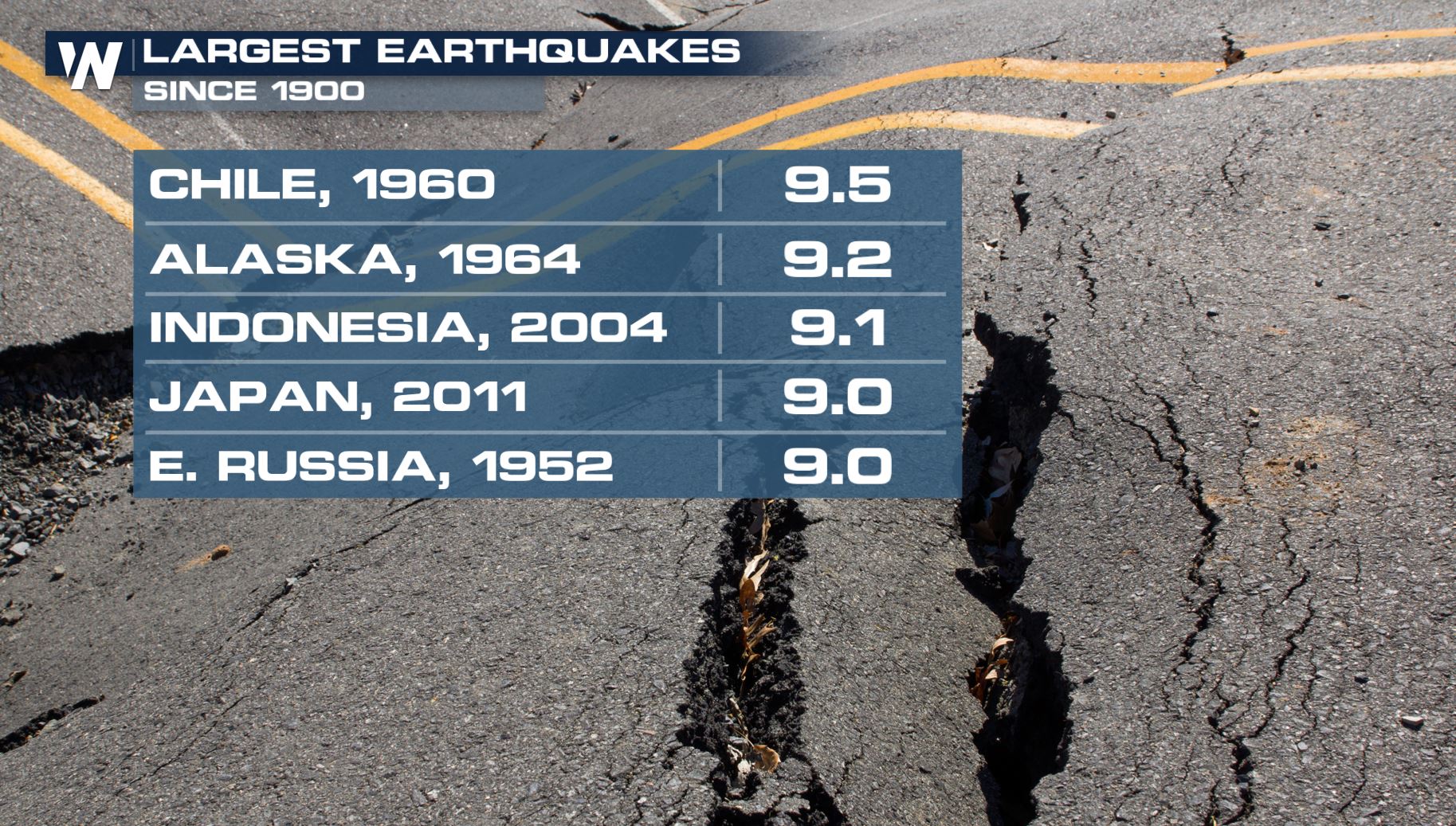 If you would like more information about this particular event, or others then click/tap on this link from the USGS below!
https://earthquake.usgs.gov/earthquakes/eventpage/us1000gcii#executive
For WeatherNation, Meteorologist Steve Glazier