The strong winds will continue to impact the Northwest coast today.  The winds will create dangerous driving conditions on the roads, but the other impact will be the major surf the winds are creating high surf, dangerous rip currents and beach erosion.  This weather pattern should last the next few days.  Here is the very latest.
Marine Alerts

High Surf Warnings and Advisories are in place along the West Coast from California to Washington.  This means dangerously high surf will batter the beaches, producing deadly rip currents and eroding of the beaches.
Morning Wave Heights
Take a look at some of the wave heights that were already impacting the coasts of Washington and Oregon early this morning.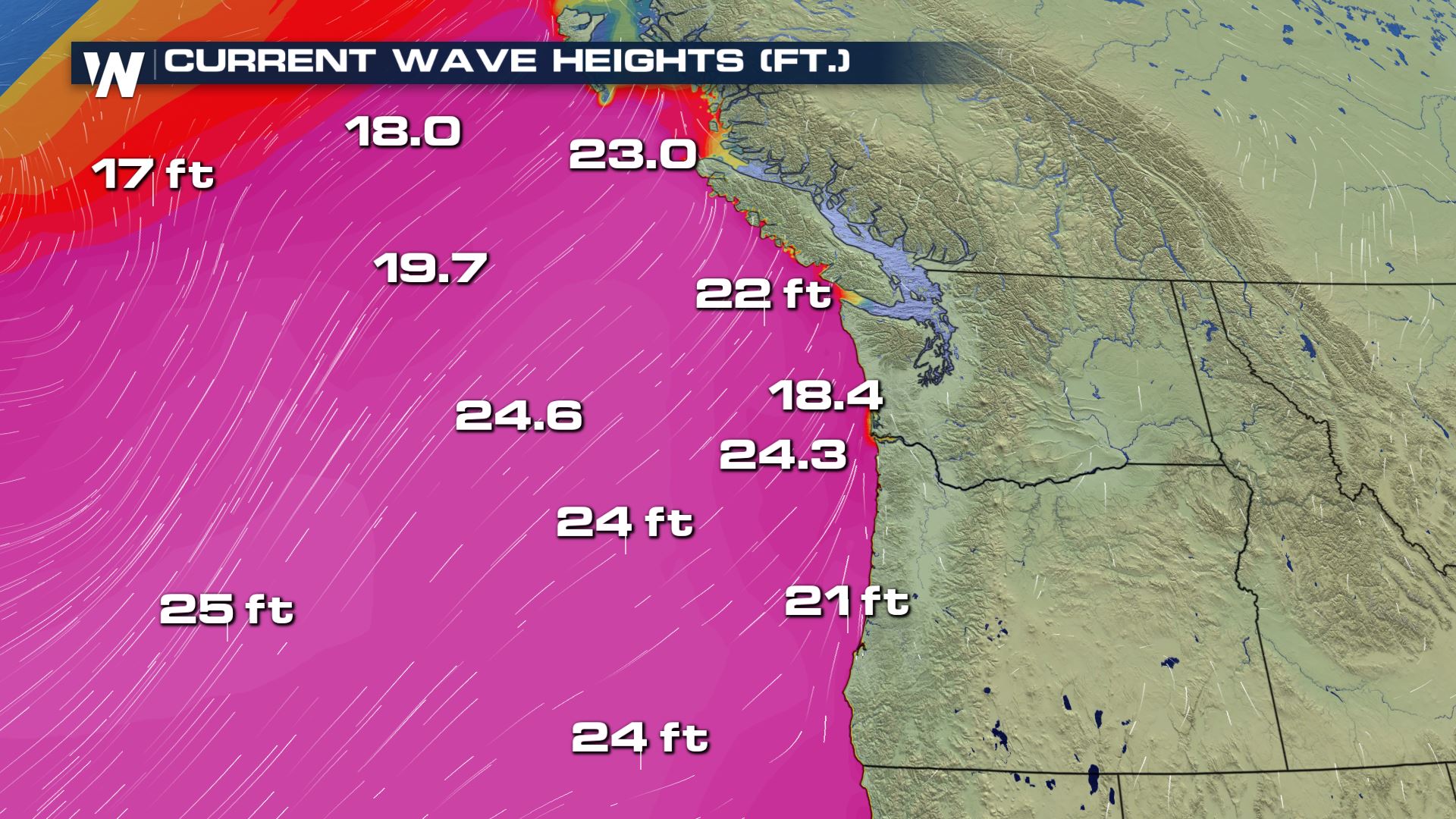 Seas will generally range from 20-26' through the morning and could rebuild again for Monday afternoon into the 23-25' range.
Safety
With conditions like this you will not want to walk or climb on jetties, rocks or low coastal cliffs.  You will want to stay out of the surf zone as well because large drift logs and other floating debris could be hidden in these areas. https://twitter.com/NWSPortland/status/1074550876575031296 Keep checking back with WeatherNation for more updates.