Leading up to Christmas Day and lasting into the Holiday Weekend, a blast of frigid arctic air will plunge into the eastern third of the U.S. It will also be accompanied by rain and snow, with potential for flakes to fall as far south as Alabama! A piece of the polar vortex will extend itself into the Great Lakes by the end of the week.  This will be responsible for hooking into and pulling down very frigid arctic air across the nation.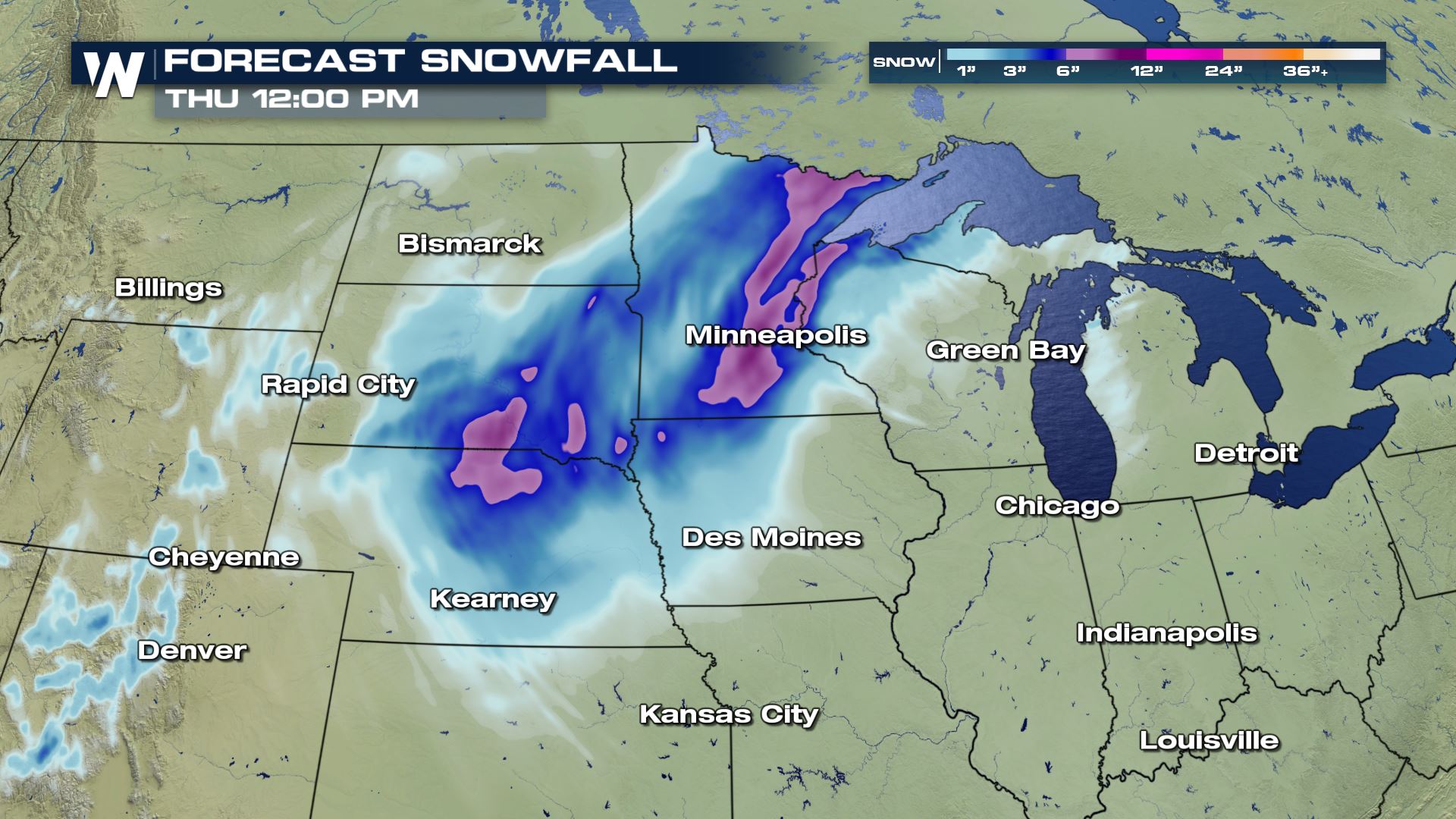 In turn, an area of low pressure will form at ground level with a cold front extending from it. The system will drive the arctic air through the Midwest and into the Deep South.  At the peak of the storm's intensity, heavy snow and strong winds will be driven into parts of North Dakota and Minnesota where winter storm watches have already been issued.
Northern Plains & Midwest Alerts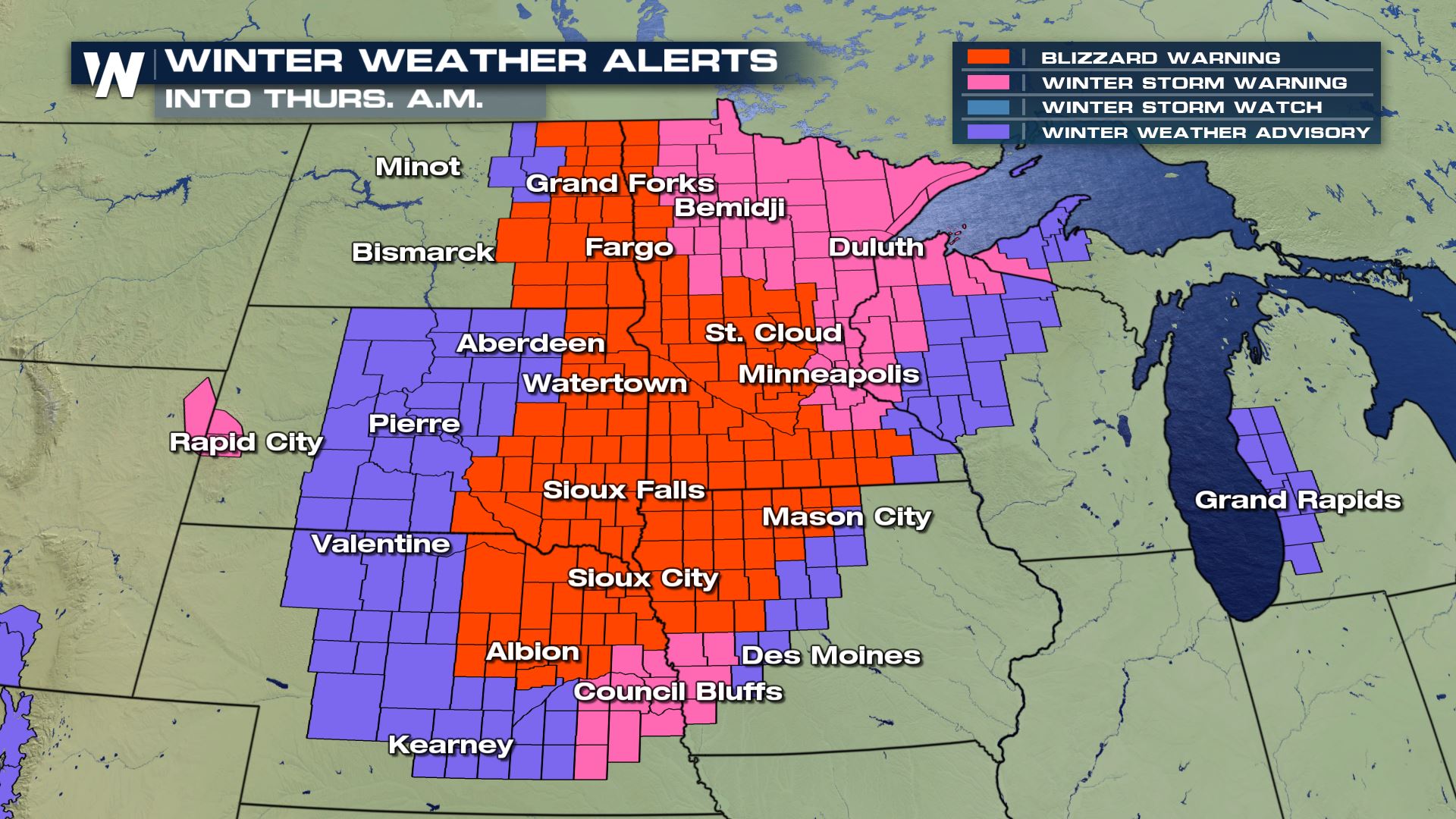 Blizzard warnings have been issued for a large area across the Northern Plains and Upper Midwest. Snow is expected to accumulate to over 6 inches in some of these areas but the wind is going to create the biggest issues, leading to ground blizzard conditions where blowing snow is expected to reduce visibility to a few hundred feet.
Forecast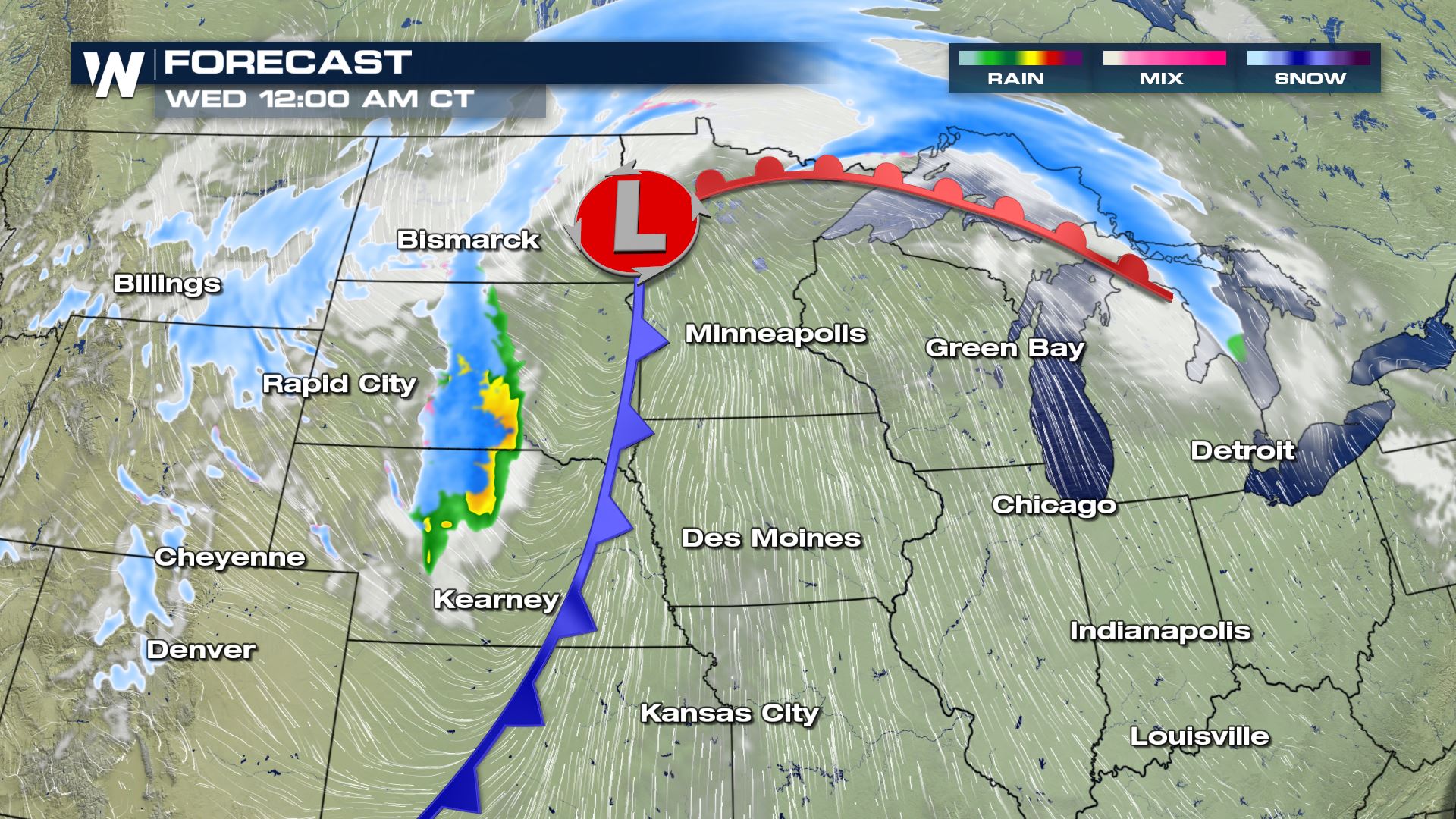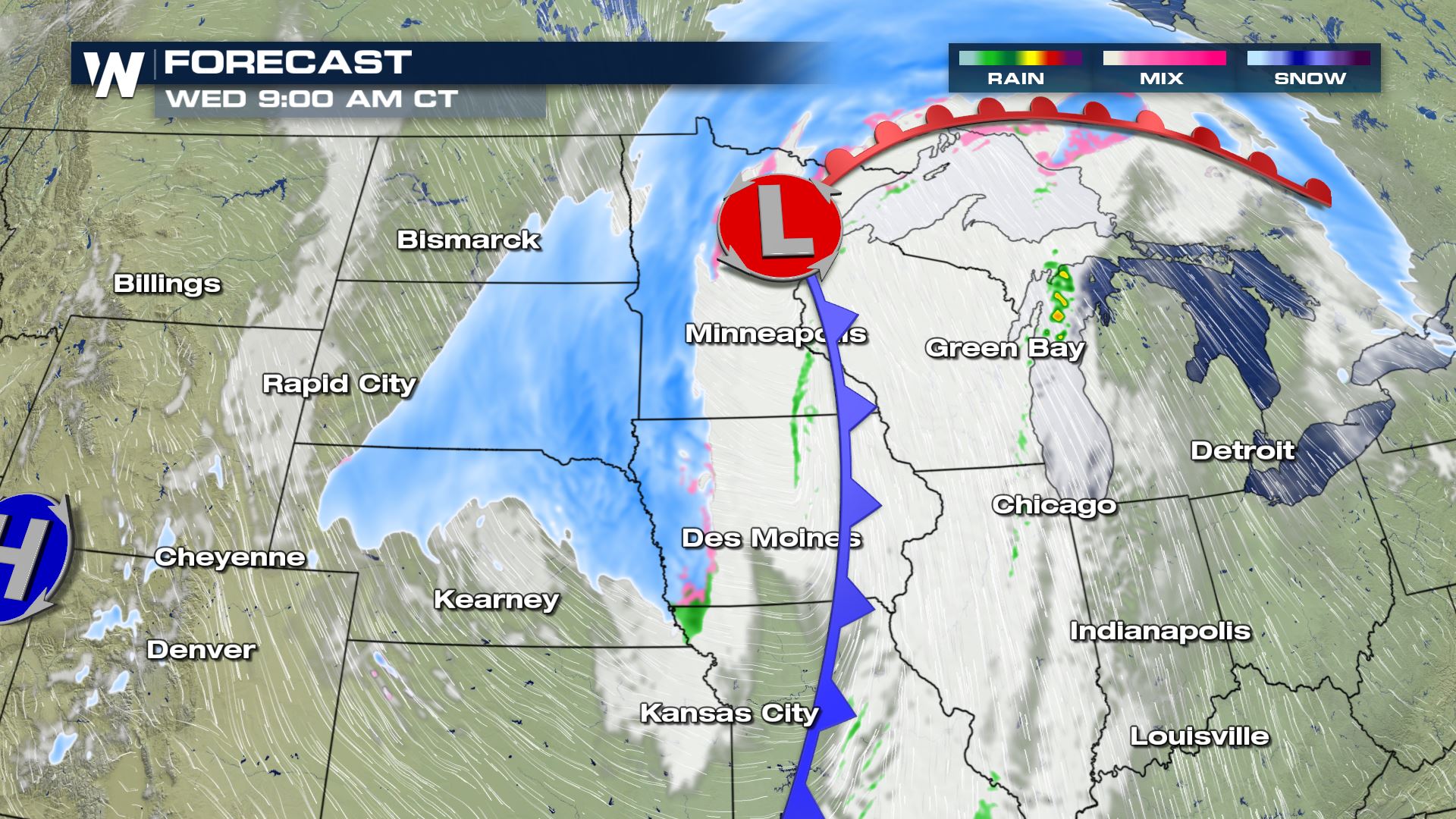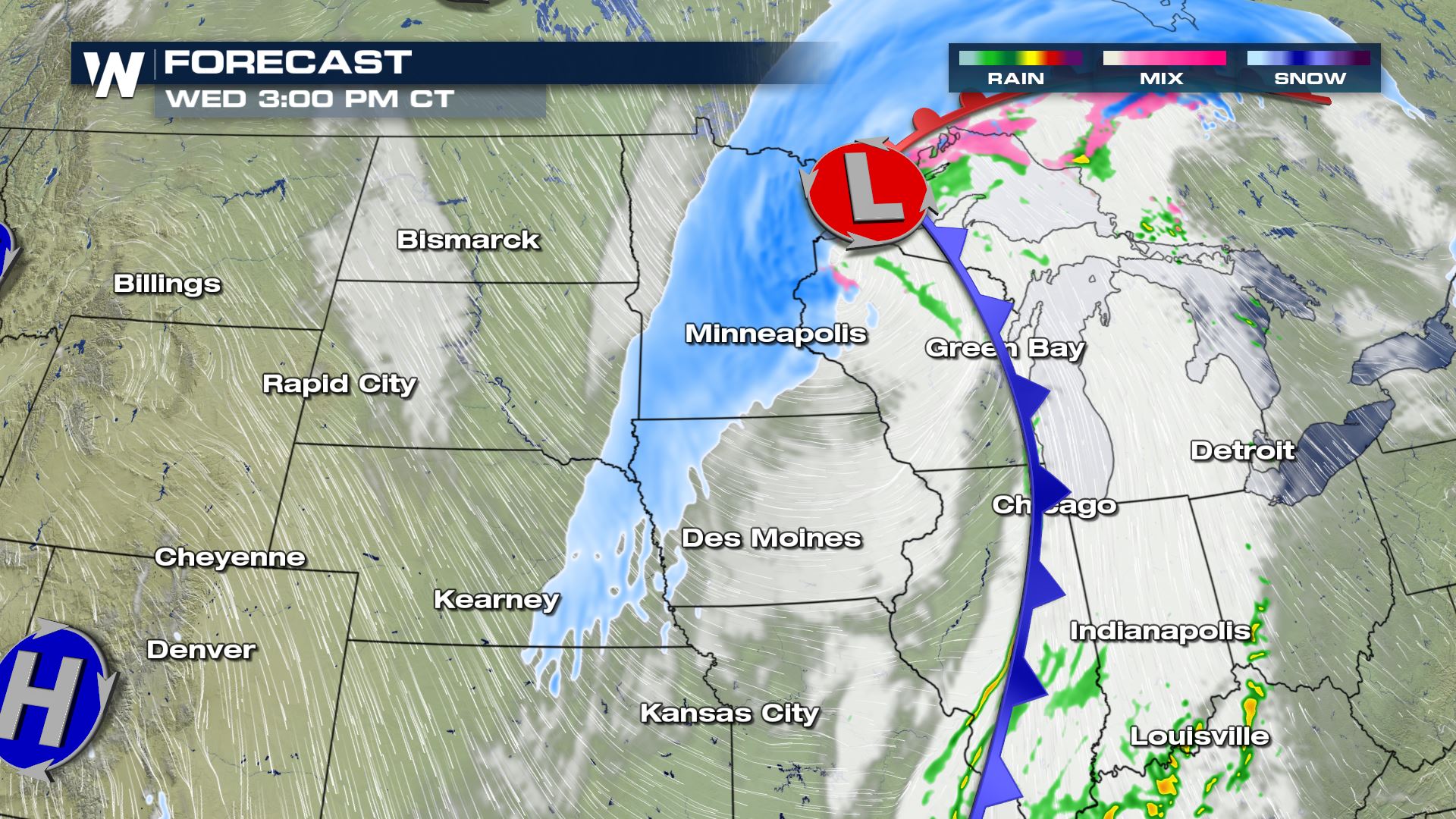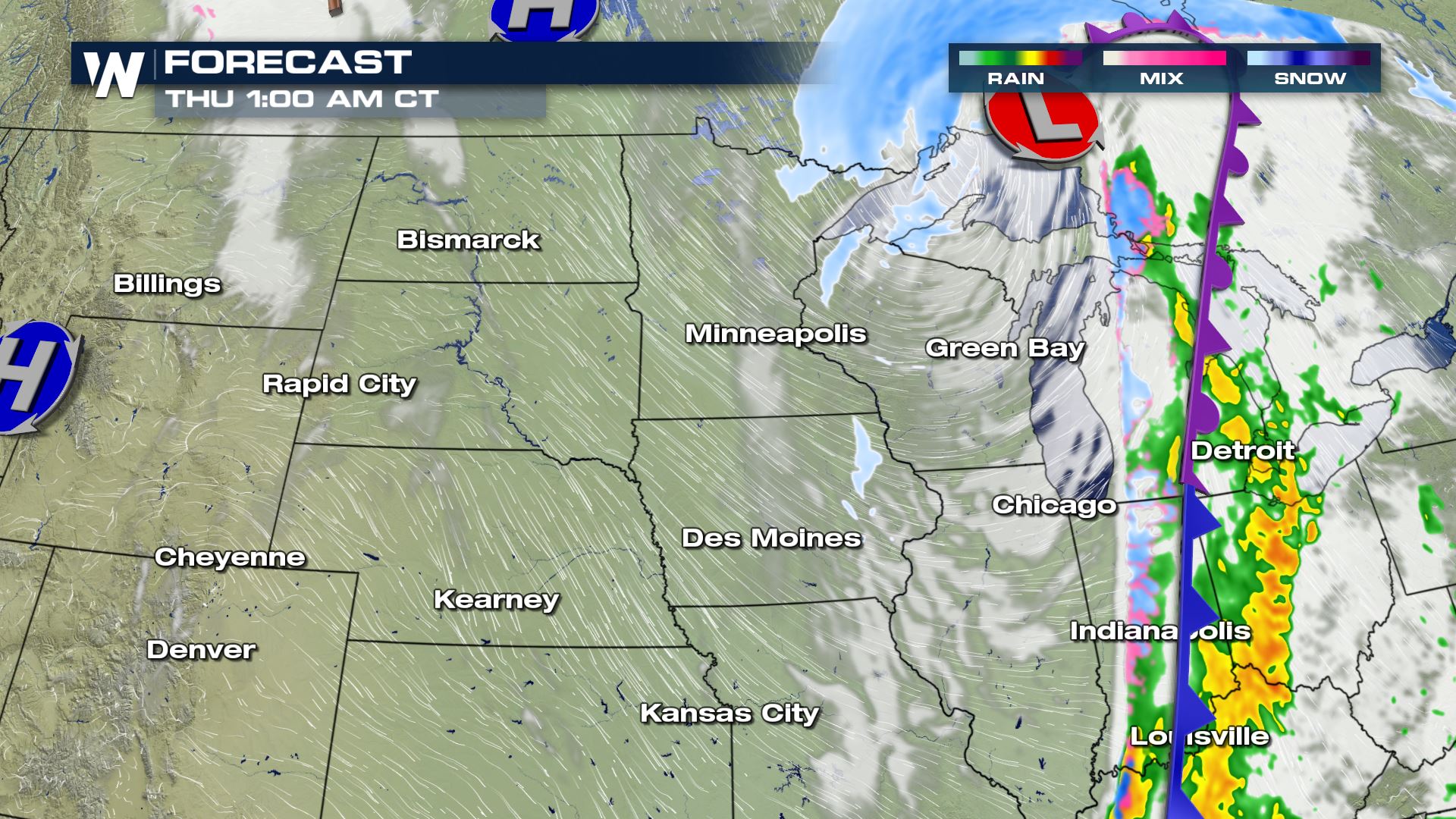 As the front plows through the Central U.S. and moves east, a line of showers will eventually transition to snow behind the front, as the precipitation falls through a much deeper cold pool of air that extends all the way to ground level.
Wind Forecast
This storm will also be accompanied by a very strong wind field too, which is the primary reason for the blizzard warnings.  Wind sustained in the High Wind Warnings are between 35-45 mph with gusts 60-80 mph.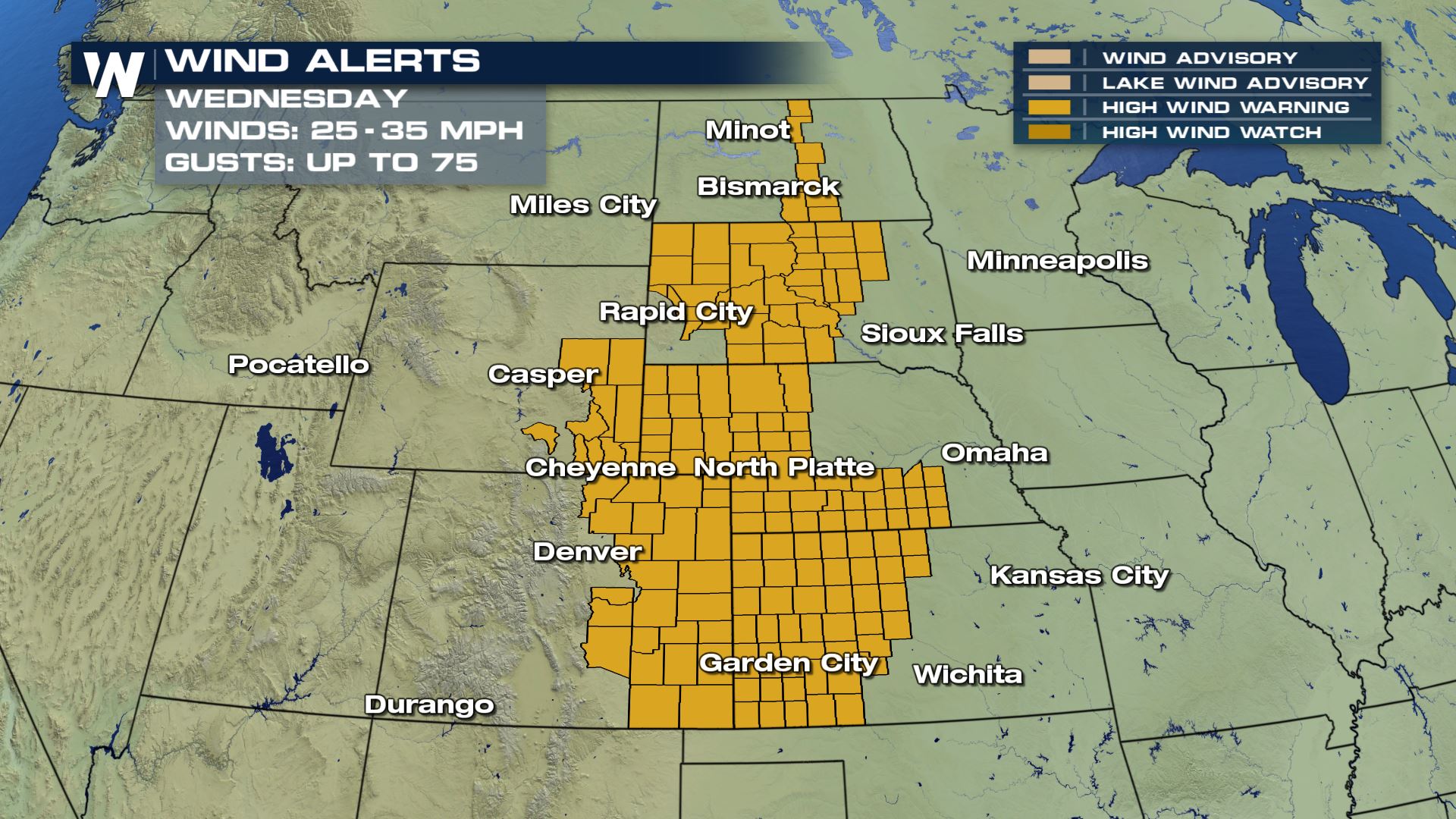 The Wind Advisories also showcase wind being sustained 25-35 with gusts up to 45 mph. Dangerous travel conditions along with power outages are possible with the strength of this.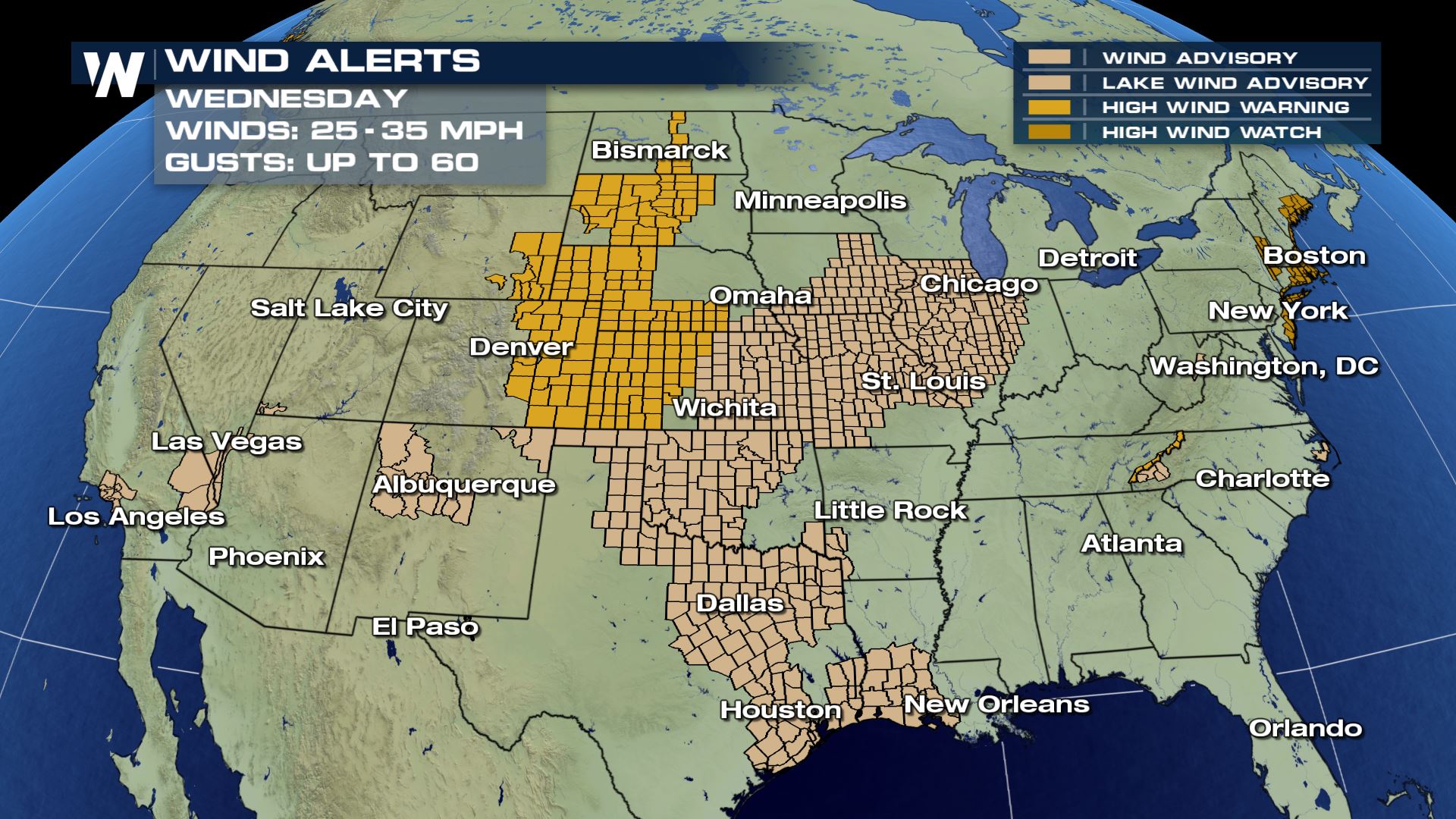 Reports are already coming in with verification on the alerts.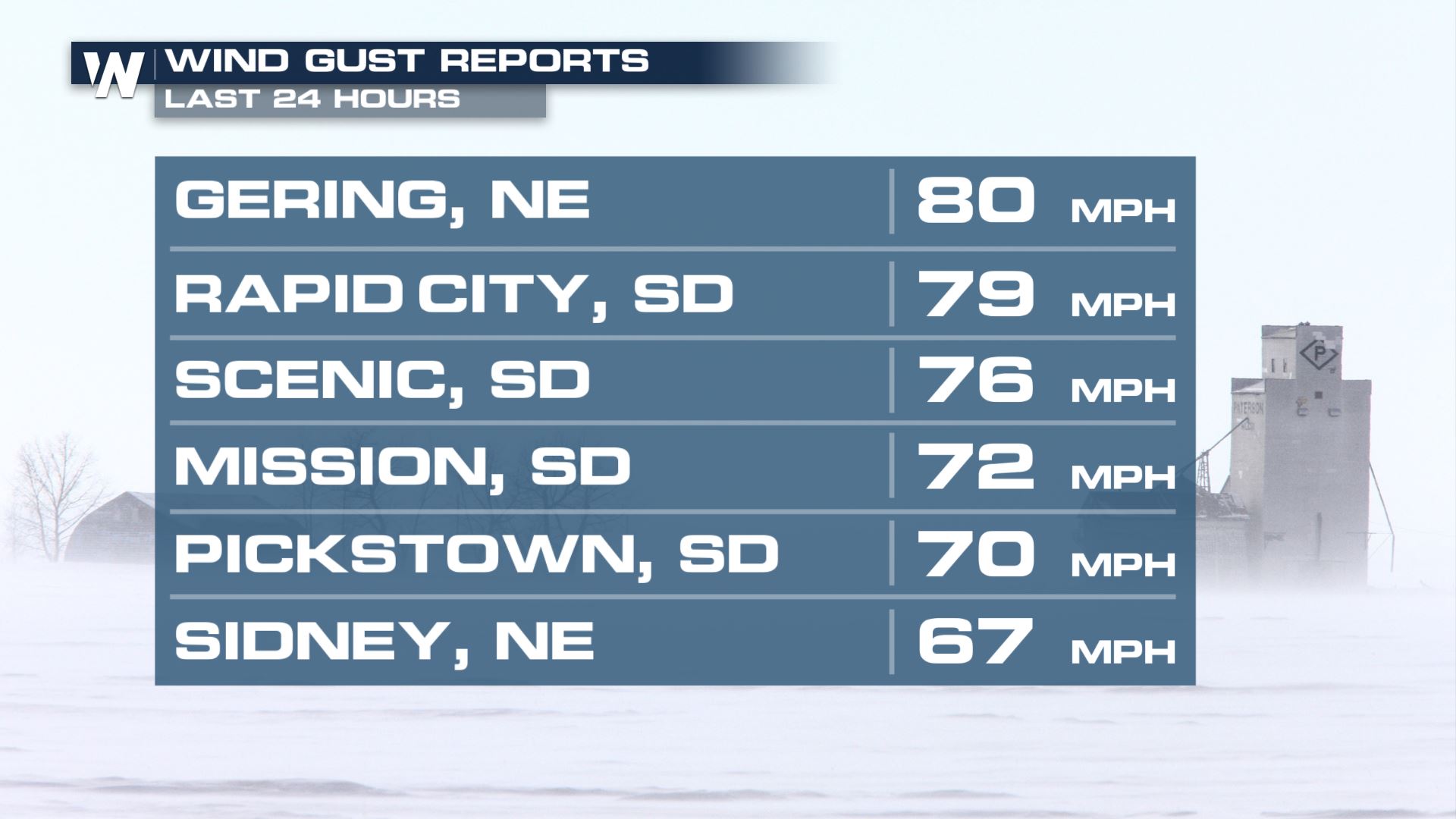 Forecast Wind Chill
Temperatures dive as the arctic air settles into the region. This means a 20-30 degree temperature drop between Wednesday and Friday for some. The wind remains strong creating an extremely dangerous wind chill factor.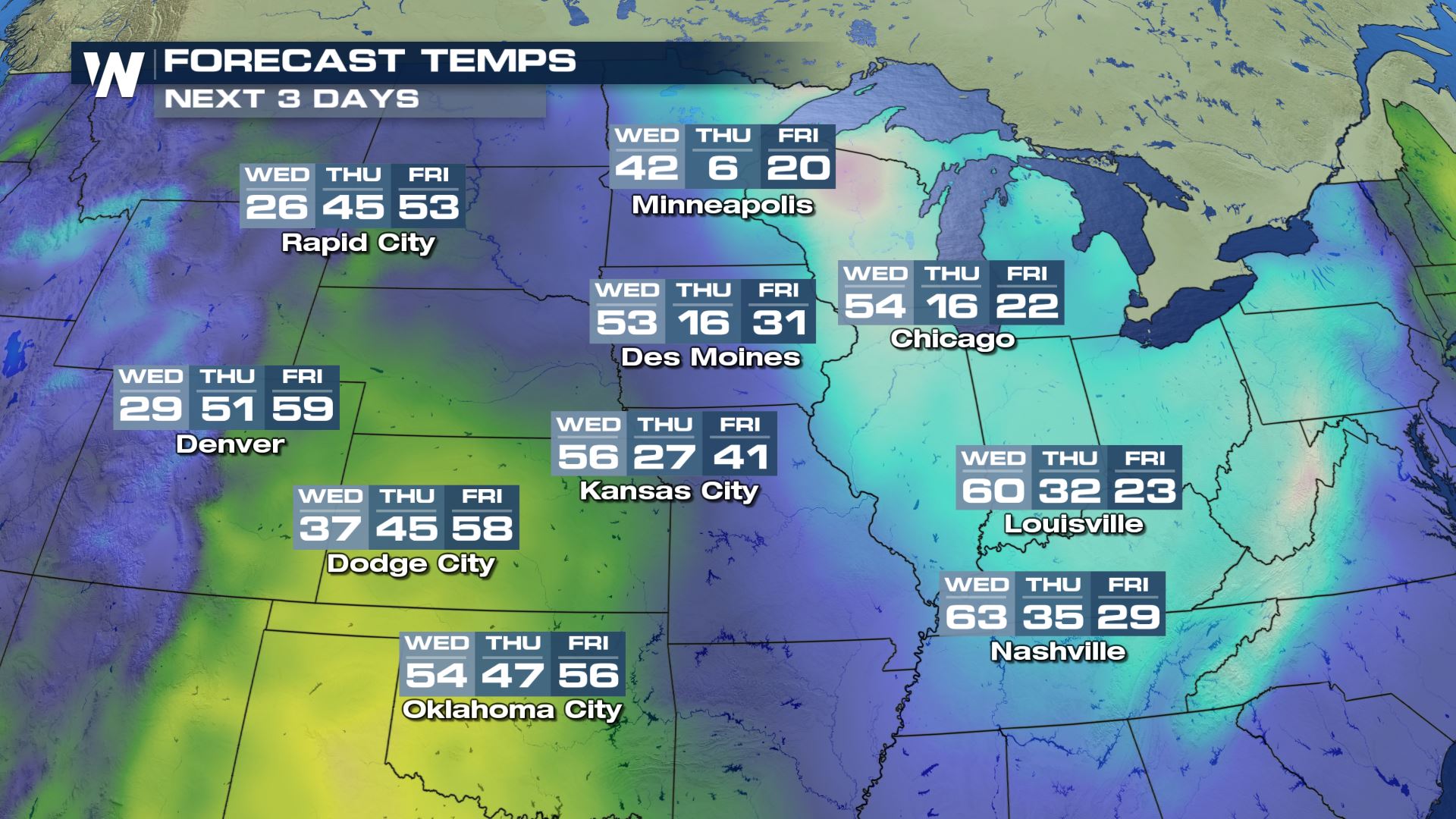 By Thursday morning, single digits temperatures are forecast which means winds can make it feel 10 to 20 degrees colder than the actual air temperatures. The risk for frost bite and hard freezing conditions remain in the forecast until the weekend.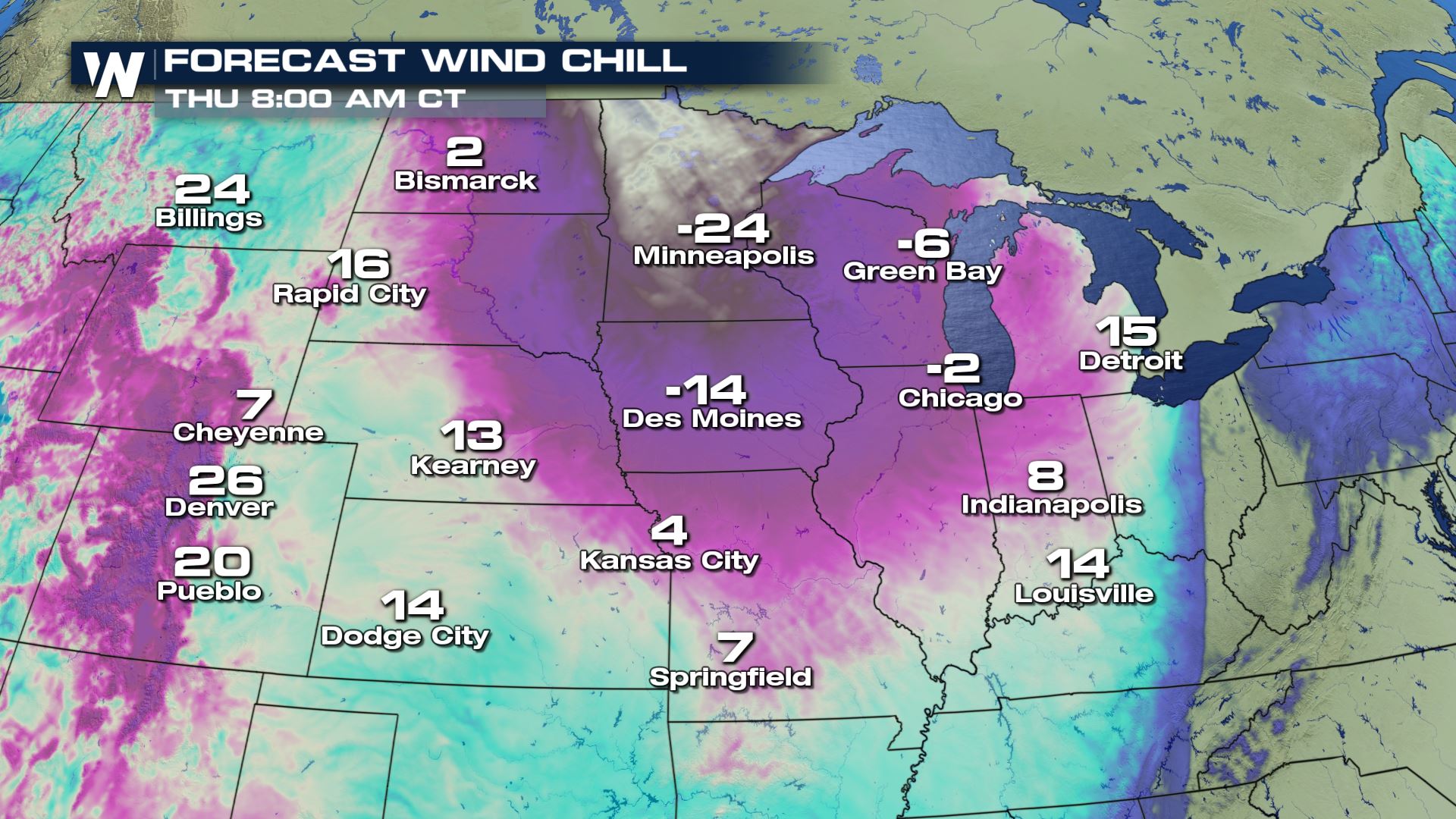 Stay with WeatherNation for more on this 'arctic plunge' to come!