Arctic air has moved into the Northern U.S. today and with some breezy winds the wind chills could be very dangerous.  Wind chills below zero will be likely from North Dakota to Michigan. Here is the very latest.
Wind Chill Alerts (This Morning)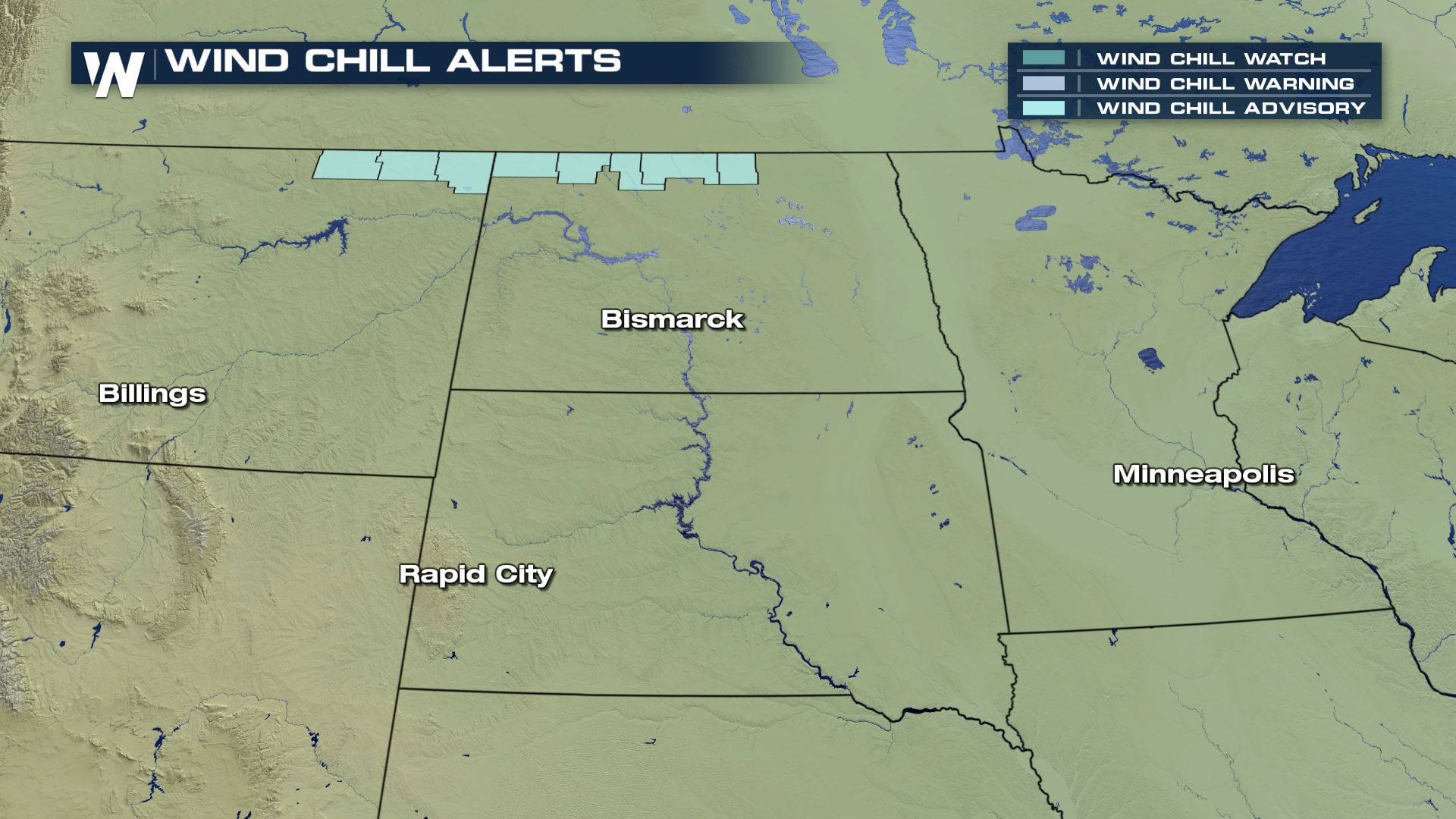 Counties on the border with Canada in Montana and North Dakota are under wind chill advisories this morning where wind chills could reach as low as -30°F.  These alerts will expire this afternoon, but that doesn't mean the wind chills will be out of the forecast the rest of the day.
Wind Chill Forecast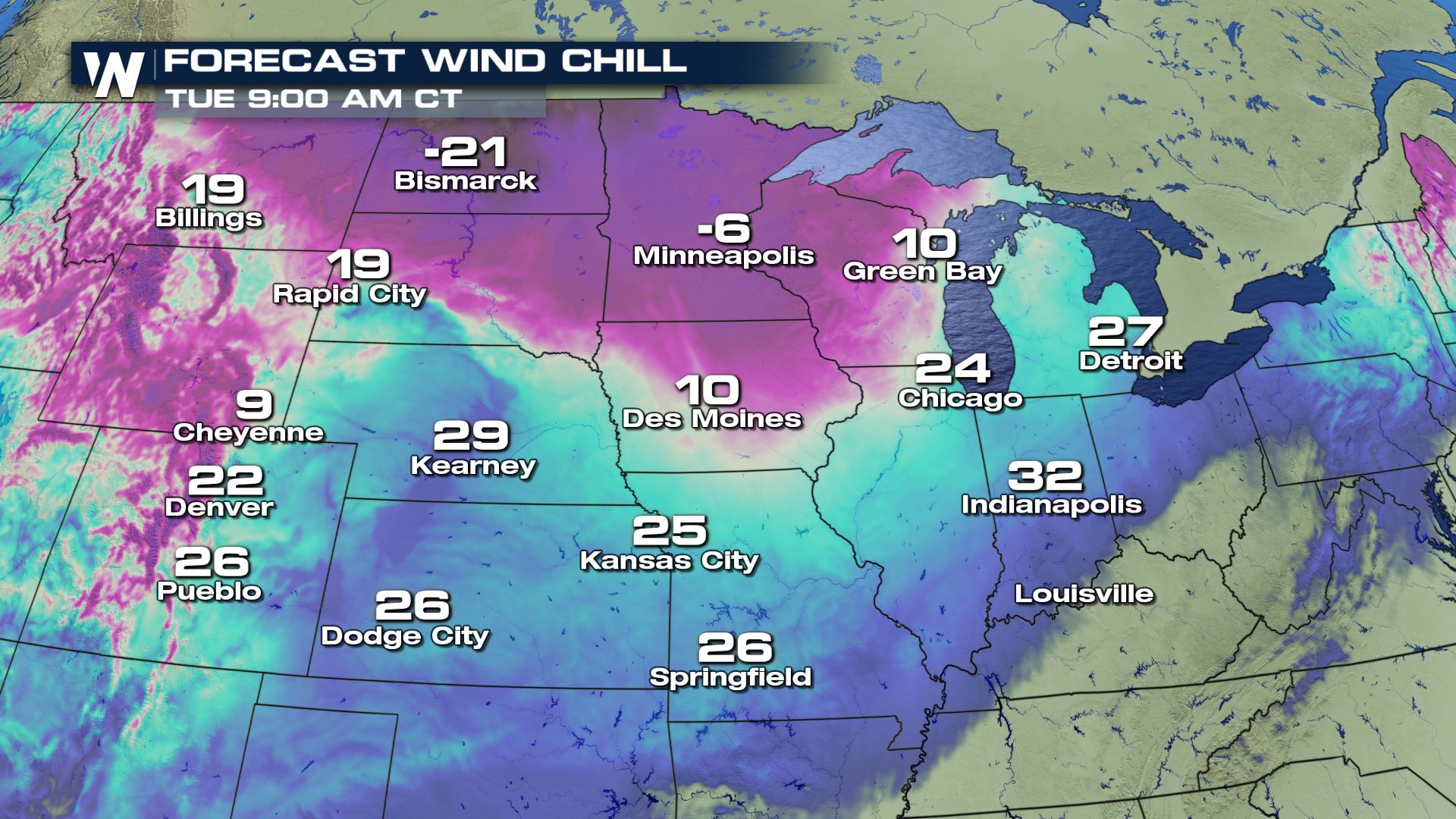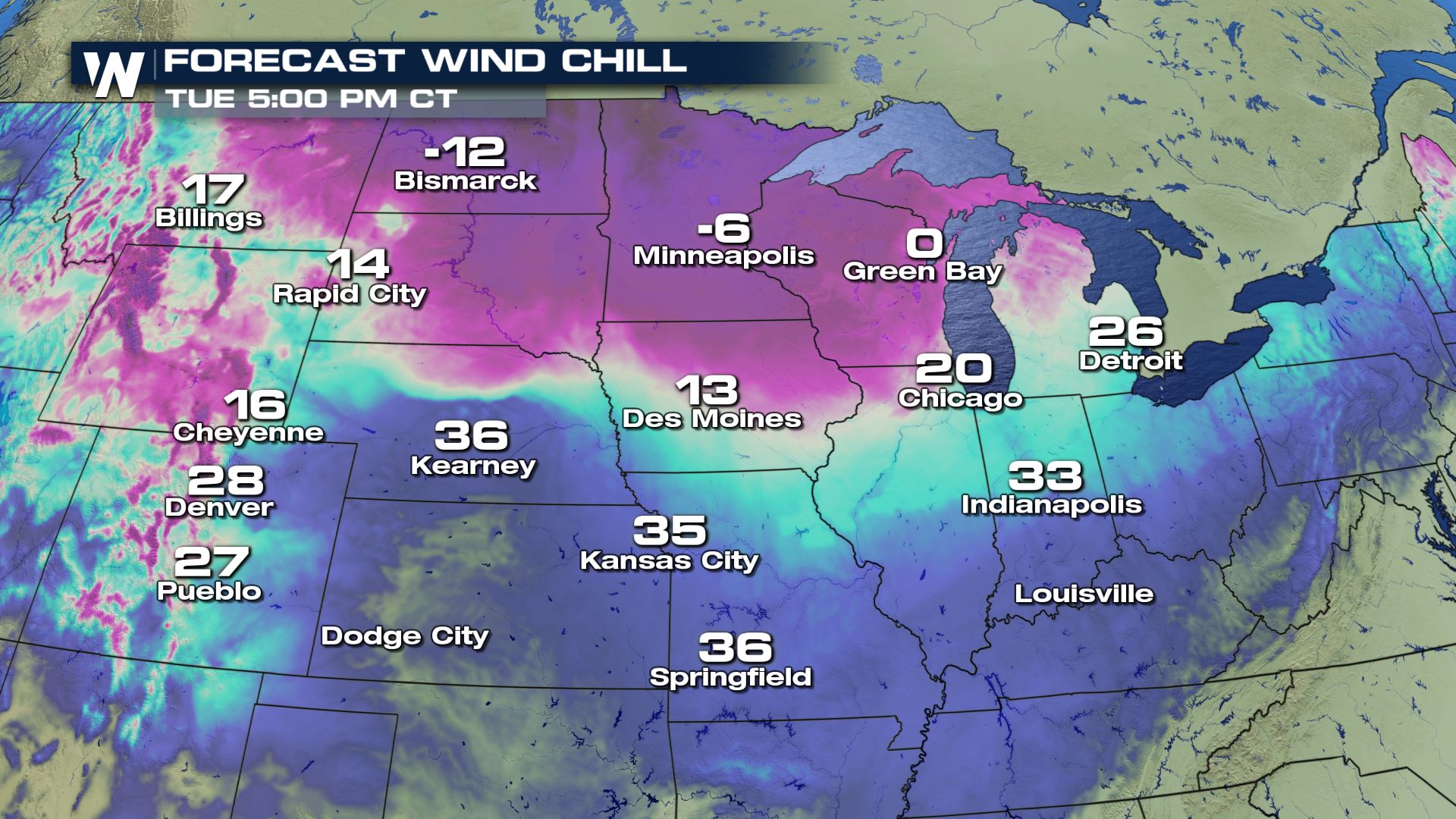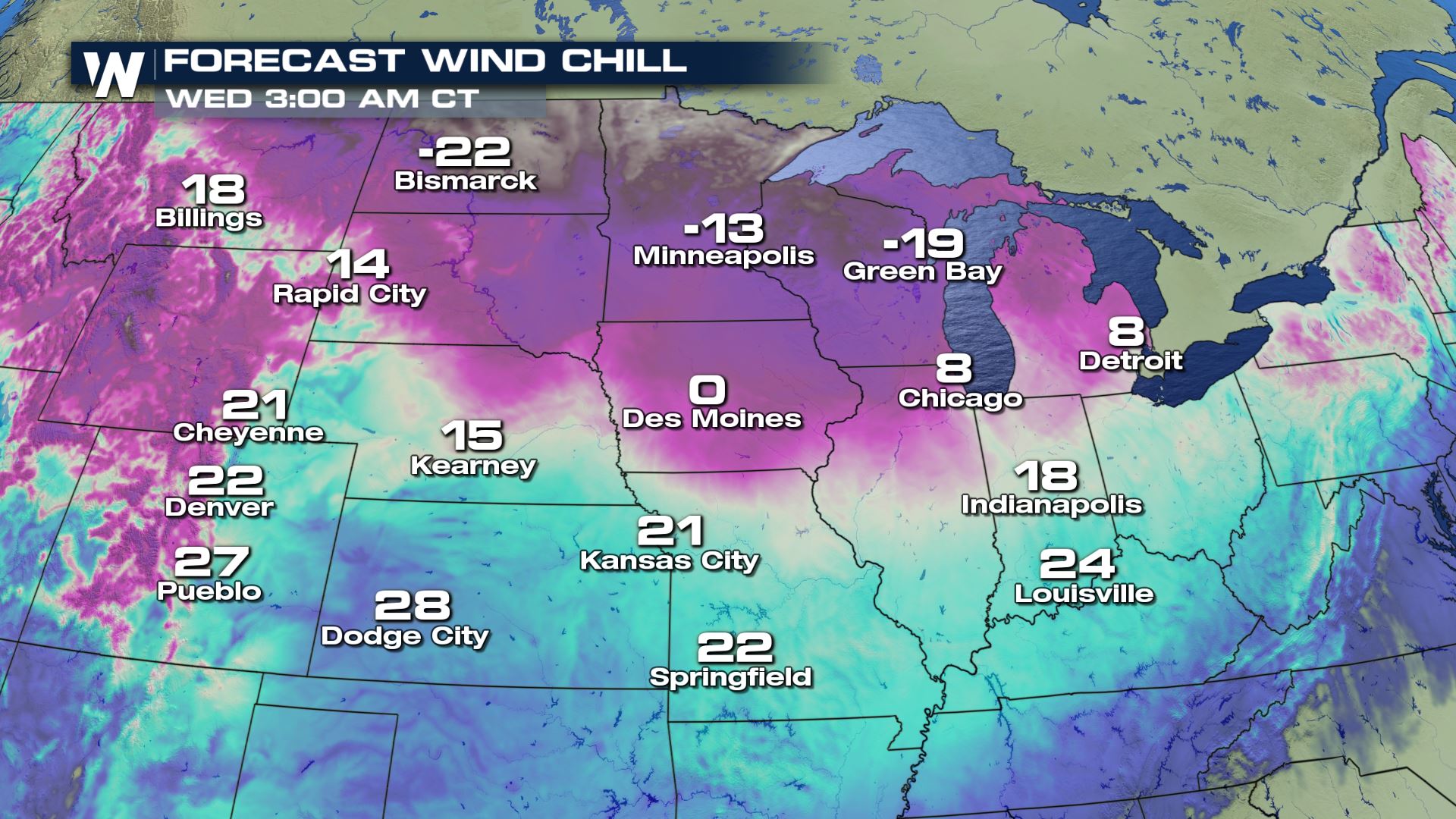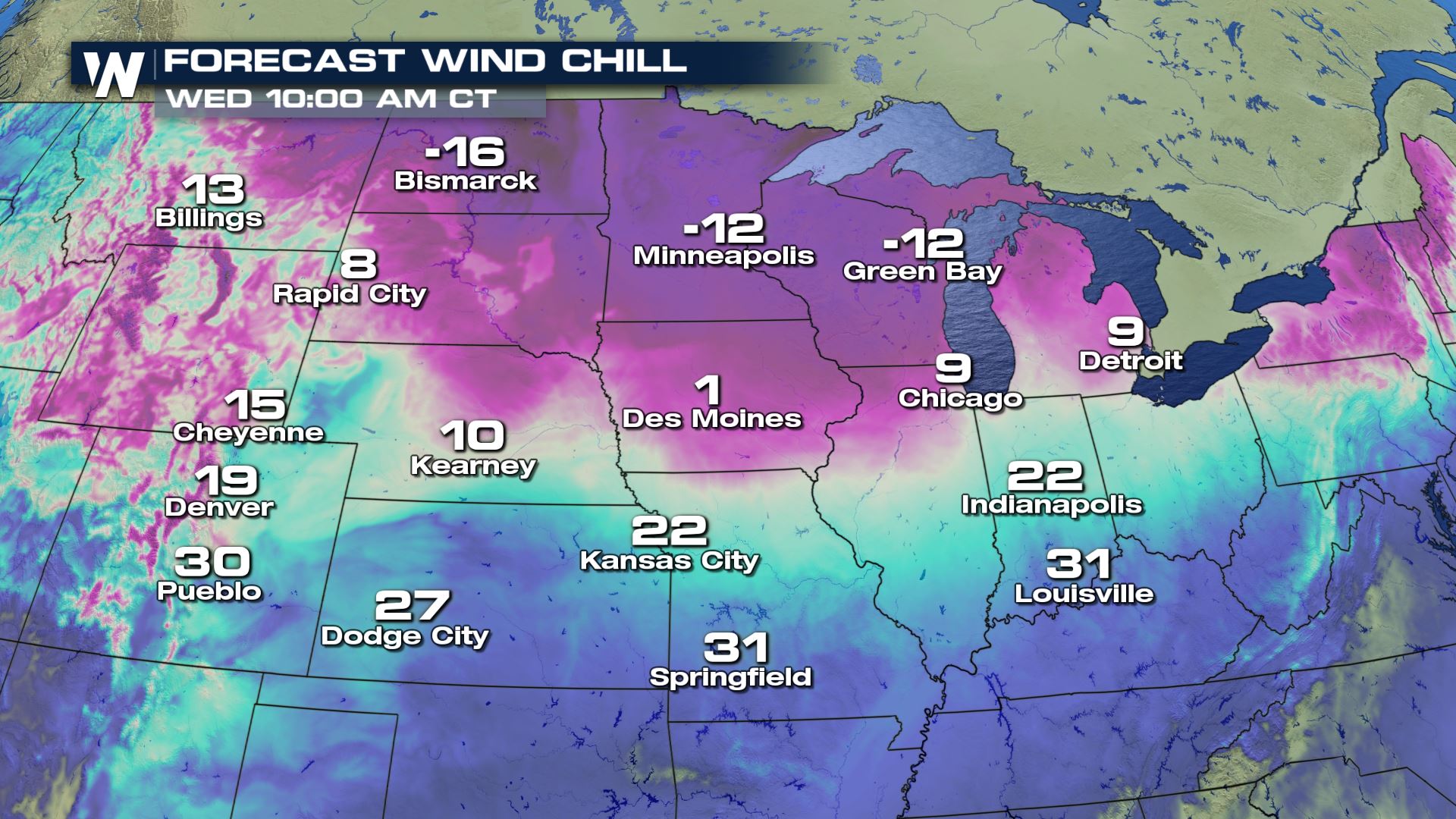 Check out all the sub-zero wind chills across the North-Central region today and early Wednesday.  If you have to be outdoors in any of these areas, you will want to dress appropriately and cover any exposed skin. Keep checking with WeatherNation for the very latest updates.