The cold front that brought the rain and wintry precipitation is also bringing the some very strong winds to the Southeast today. Here is the very latest on today's windy forecast.
Wind Alerts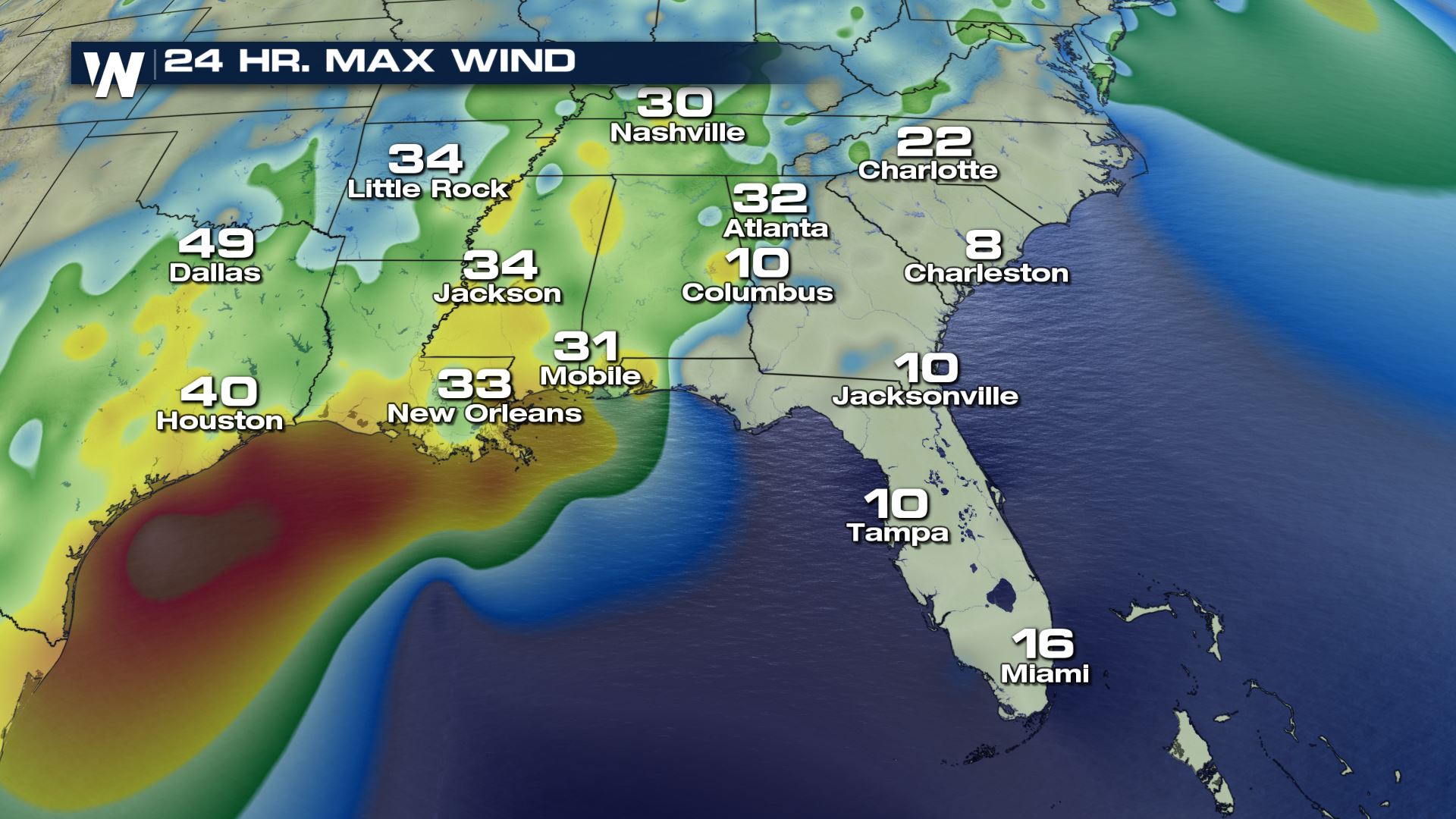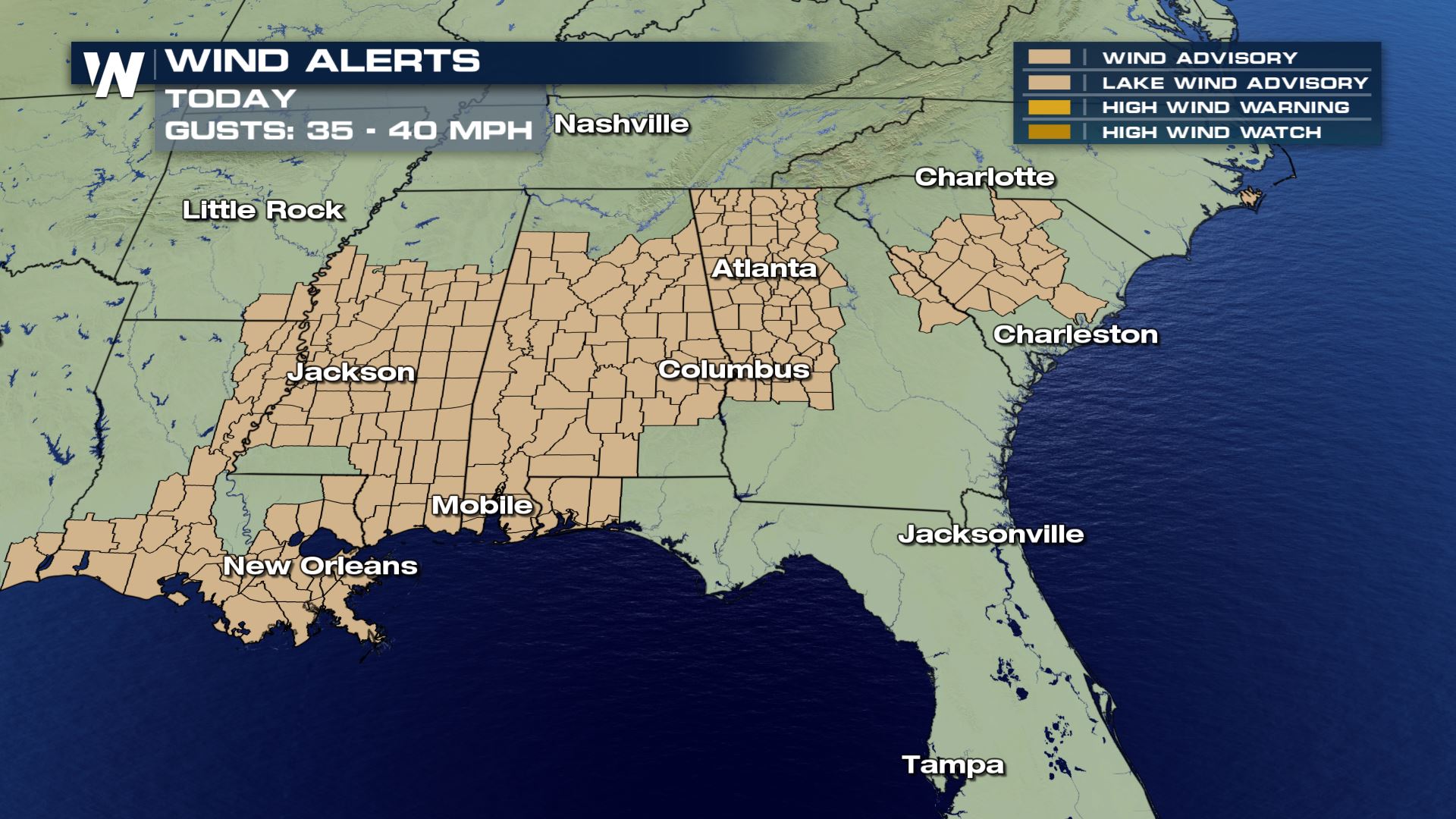 The winds have been howling across the South over the past 24 hours.  Wind advisories are in place today from the Gulf Coast to the Carolinas.  Wind gusts could exceed 40 mph in some areas and that means you will want to secure any loose outdoor items that could be blown away.  Also, this time of year strong winds could lead to downed trees and limbs which will result in some power outages.
Forecast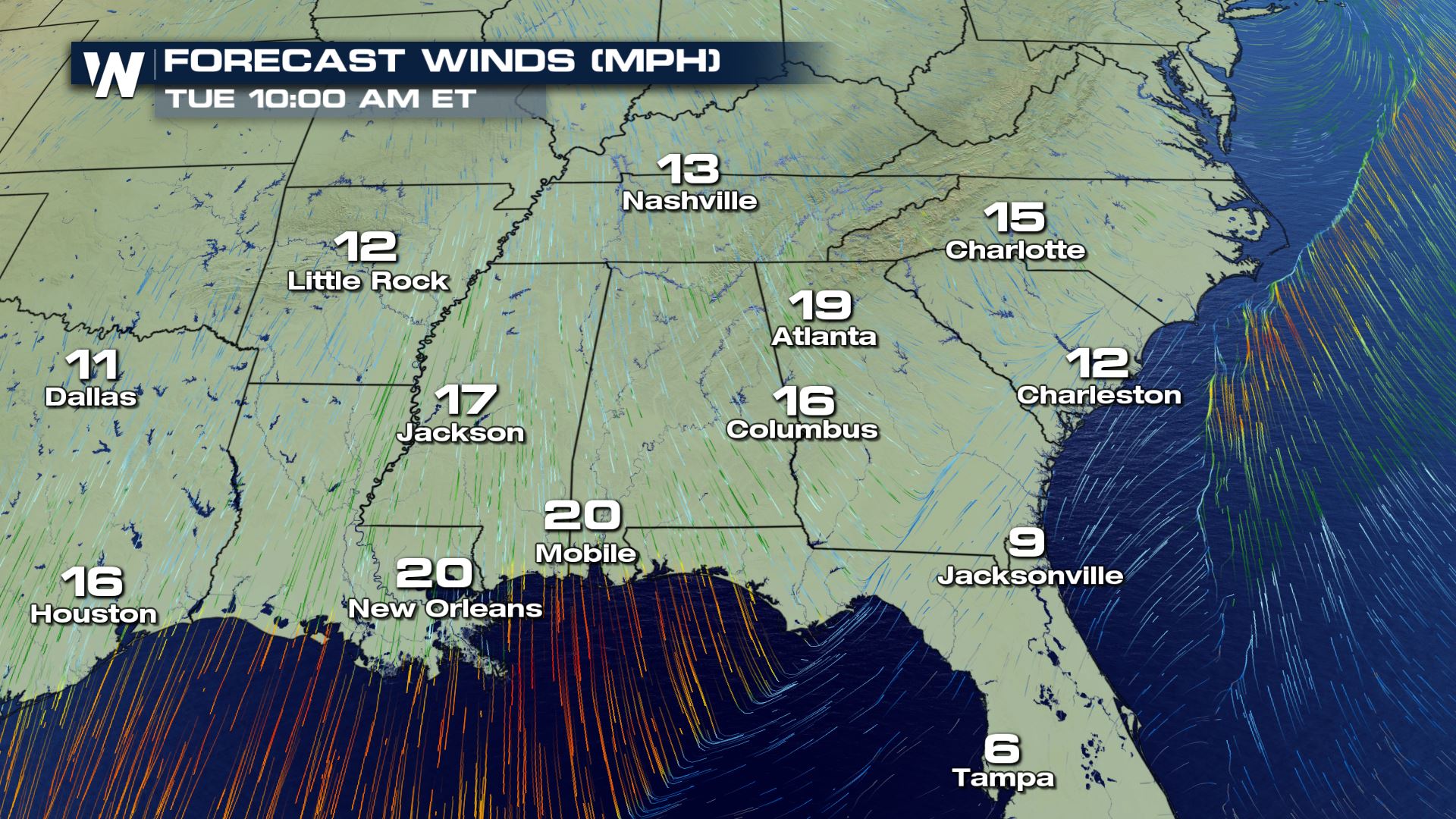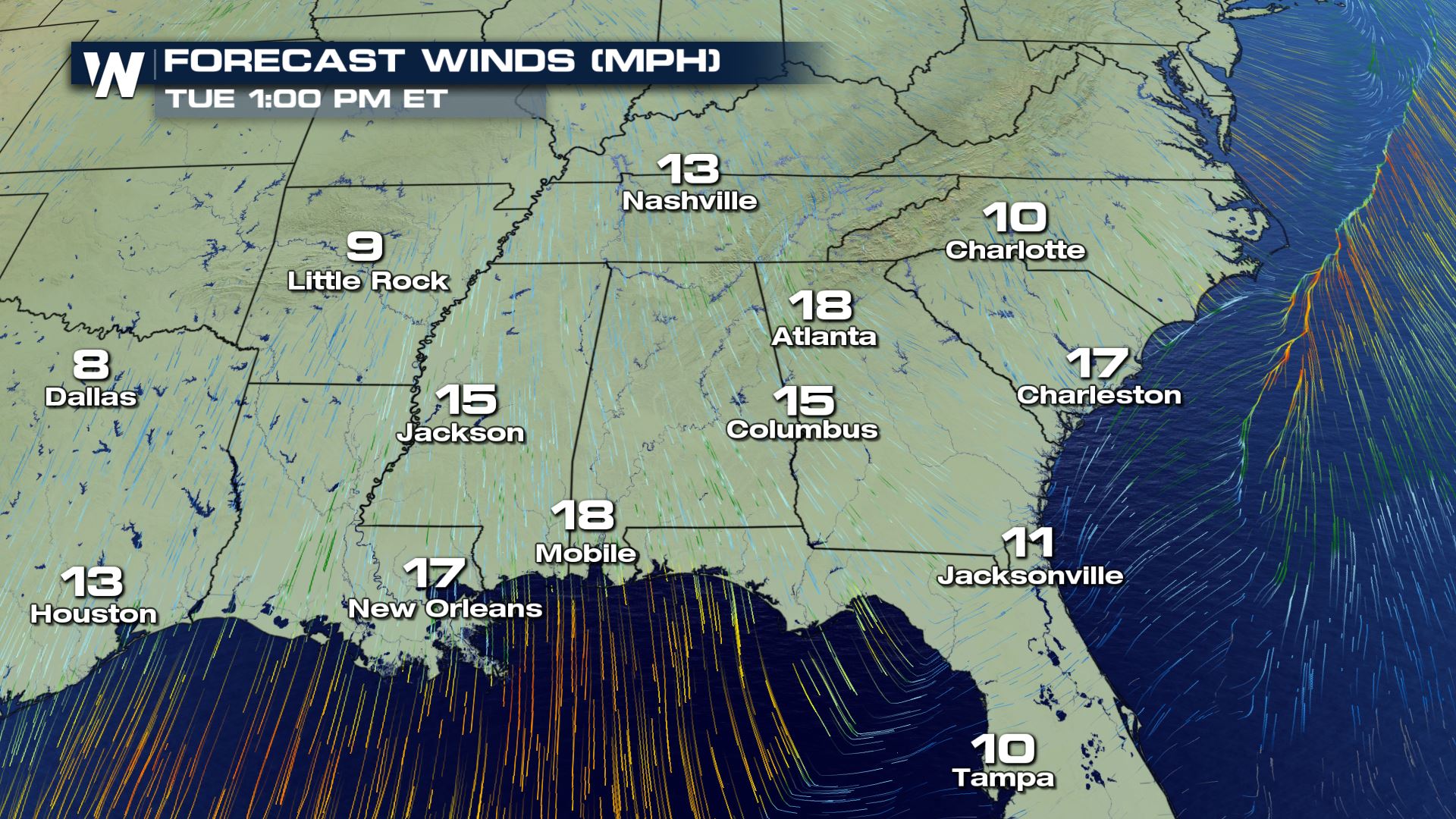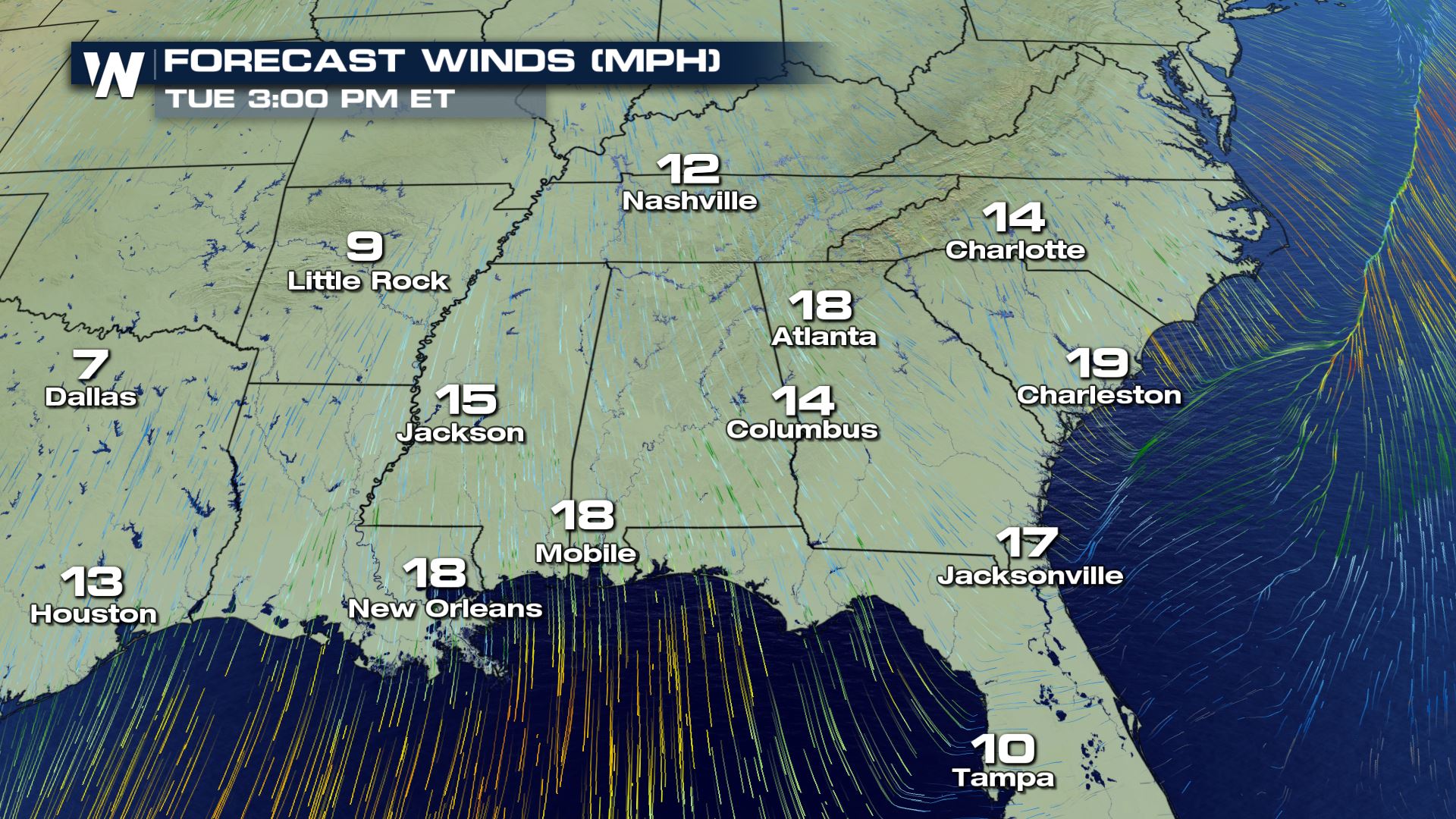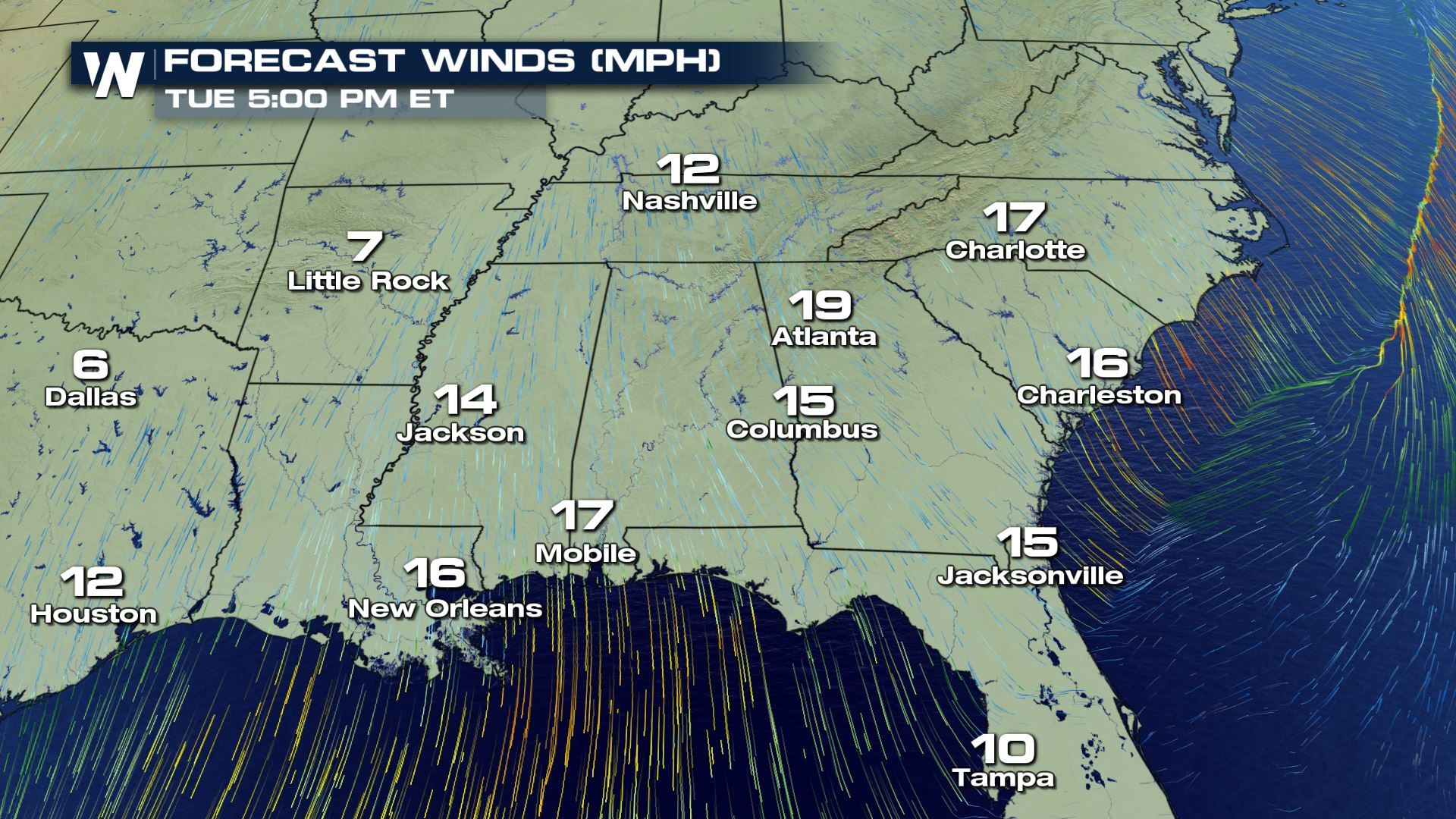 The timing for today's strong winds will be all morning and all afternoon.  Wind speeds should begin to slow by late Tuesday and early Wednesday morning.  Keep checking with WeatherNation for the latest updates on today's strong winds.