Strong winds will be building across the Southwest for the rest of the week and this will lead to dangerous conditions for drivers, especially high profile vehicles.  This particular set-up could also lead to blowing dust and sand and could generate visibilities below 1 mile. You will want to use caution when traveling the next few days. Here is the latest wind forecast.
Wind Alerts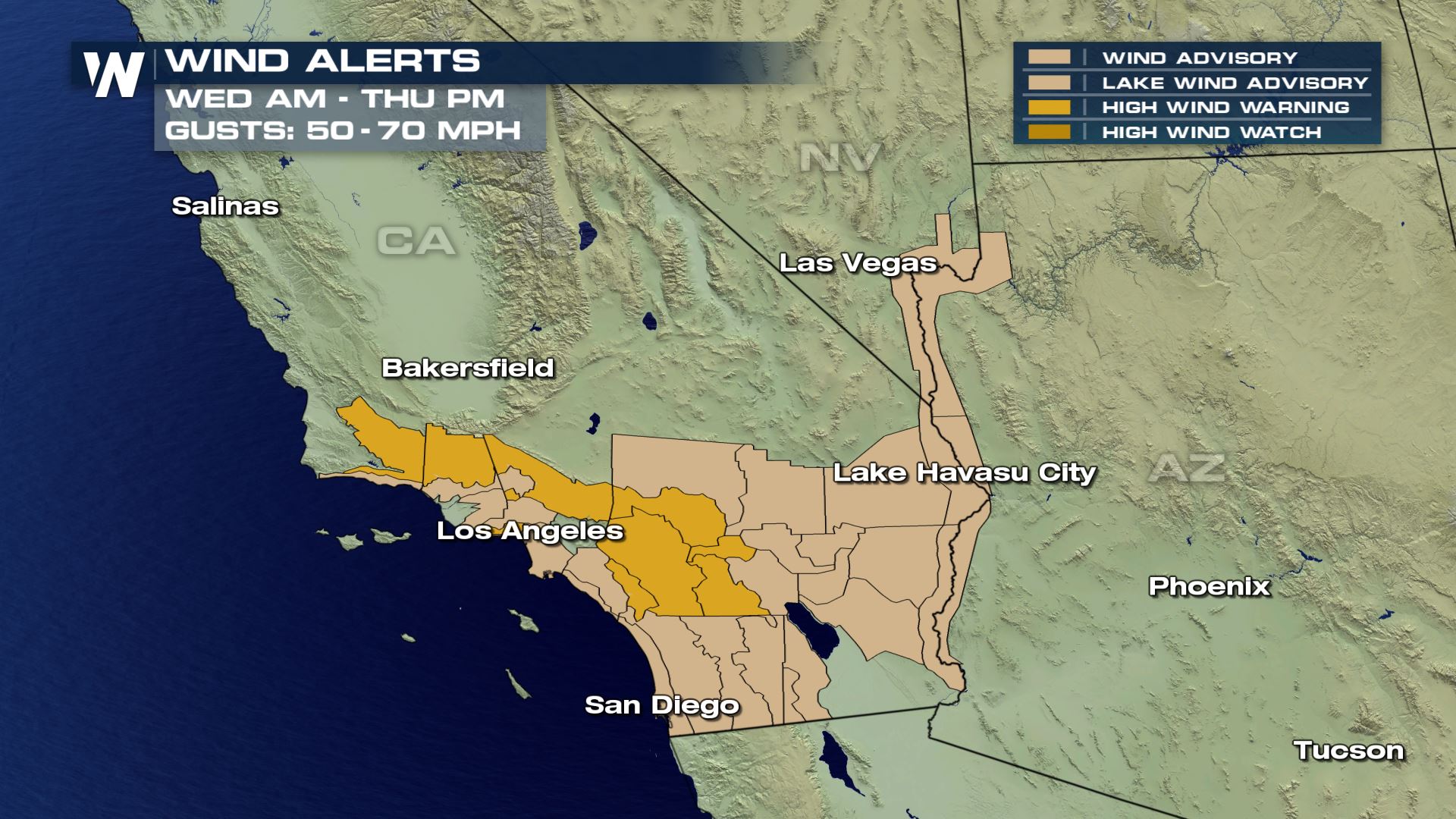 High wind warnings and wind advisories are in place across SoCal and on the border of Arizona and Nevada.  These areas could experience wind gusts of 50 to 70 mph and with speeds that strong travel will likely be impacted.
Wind Forecast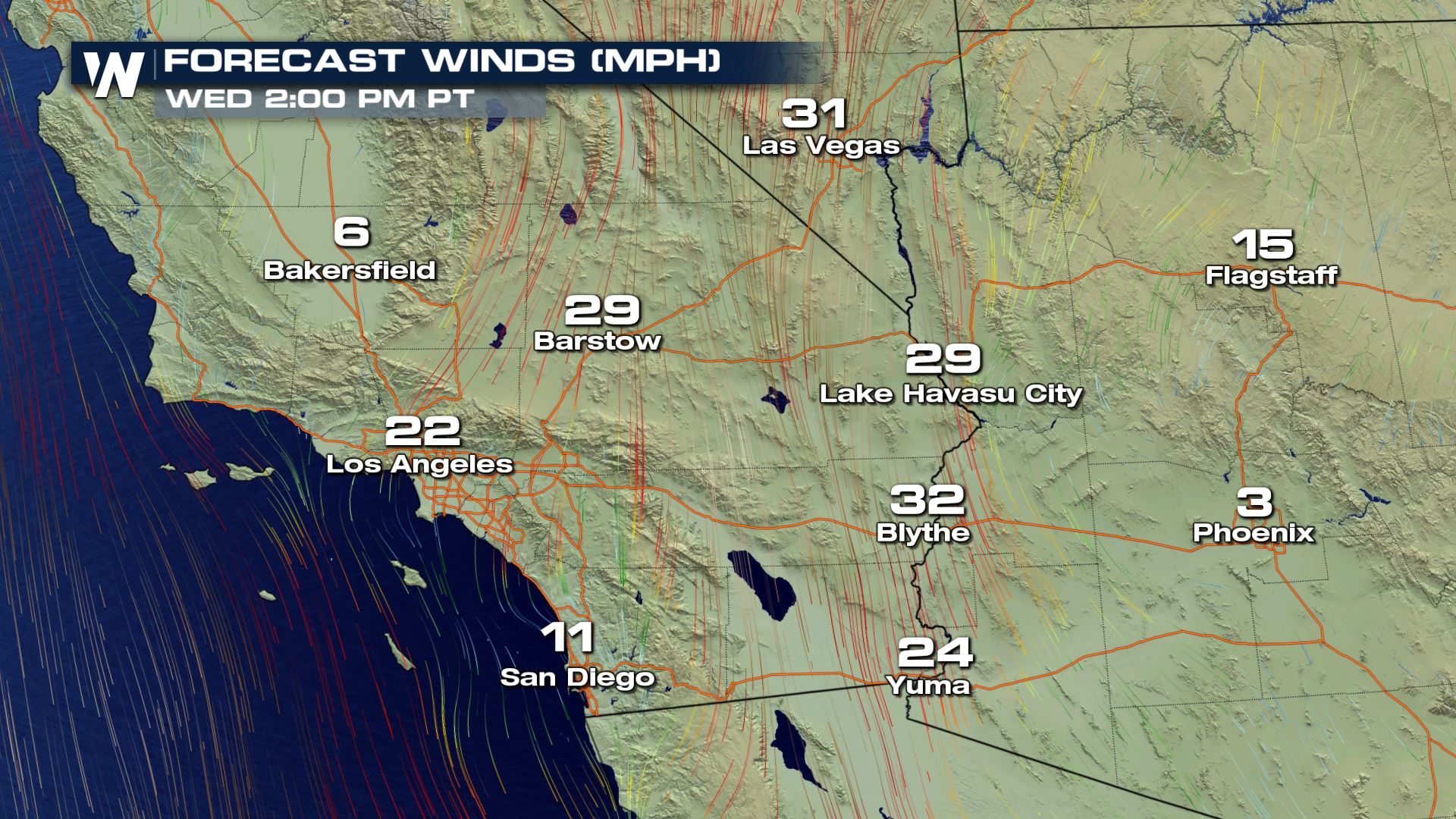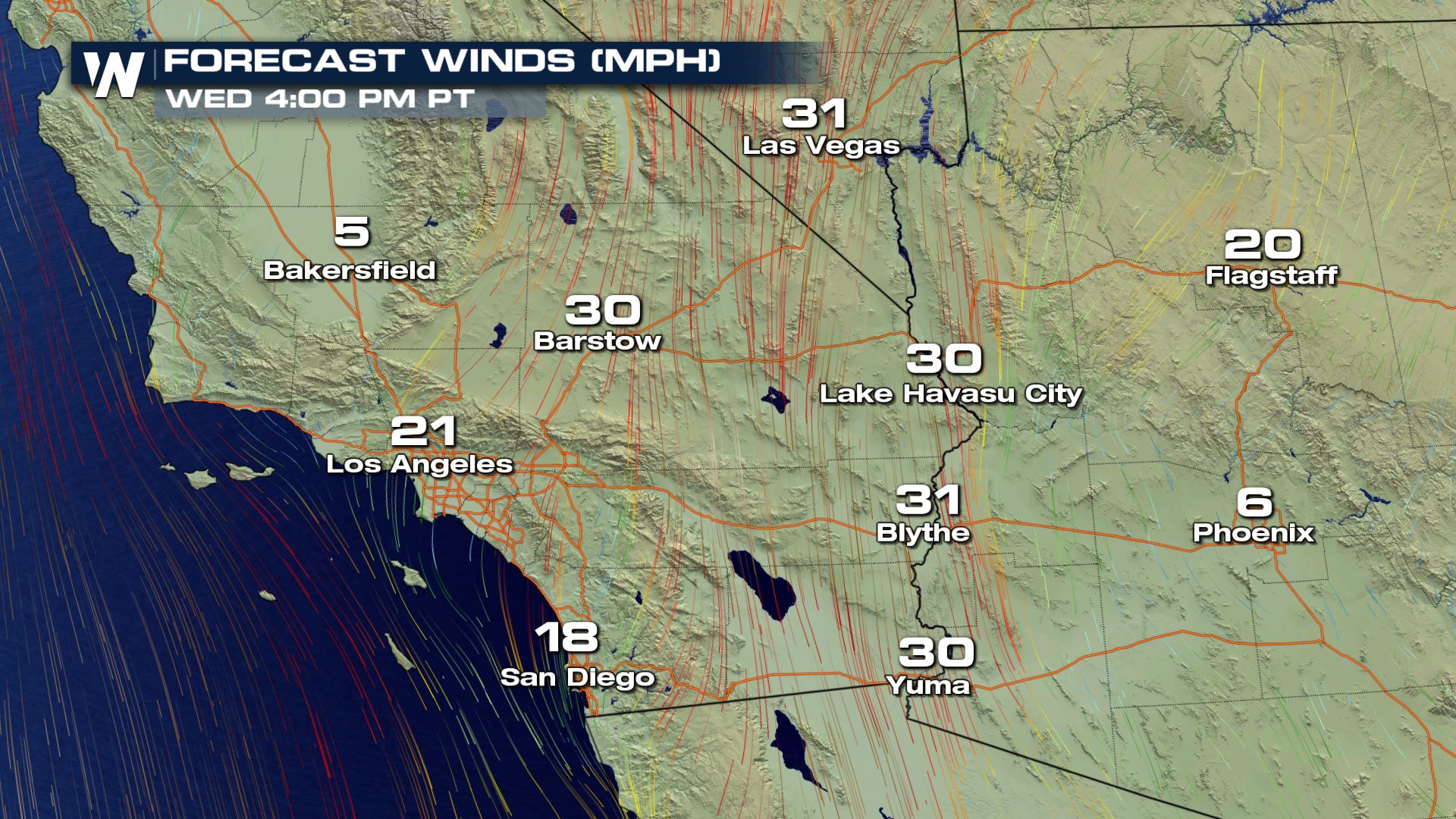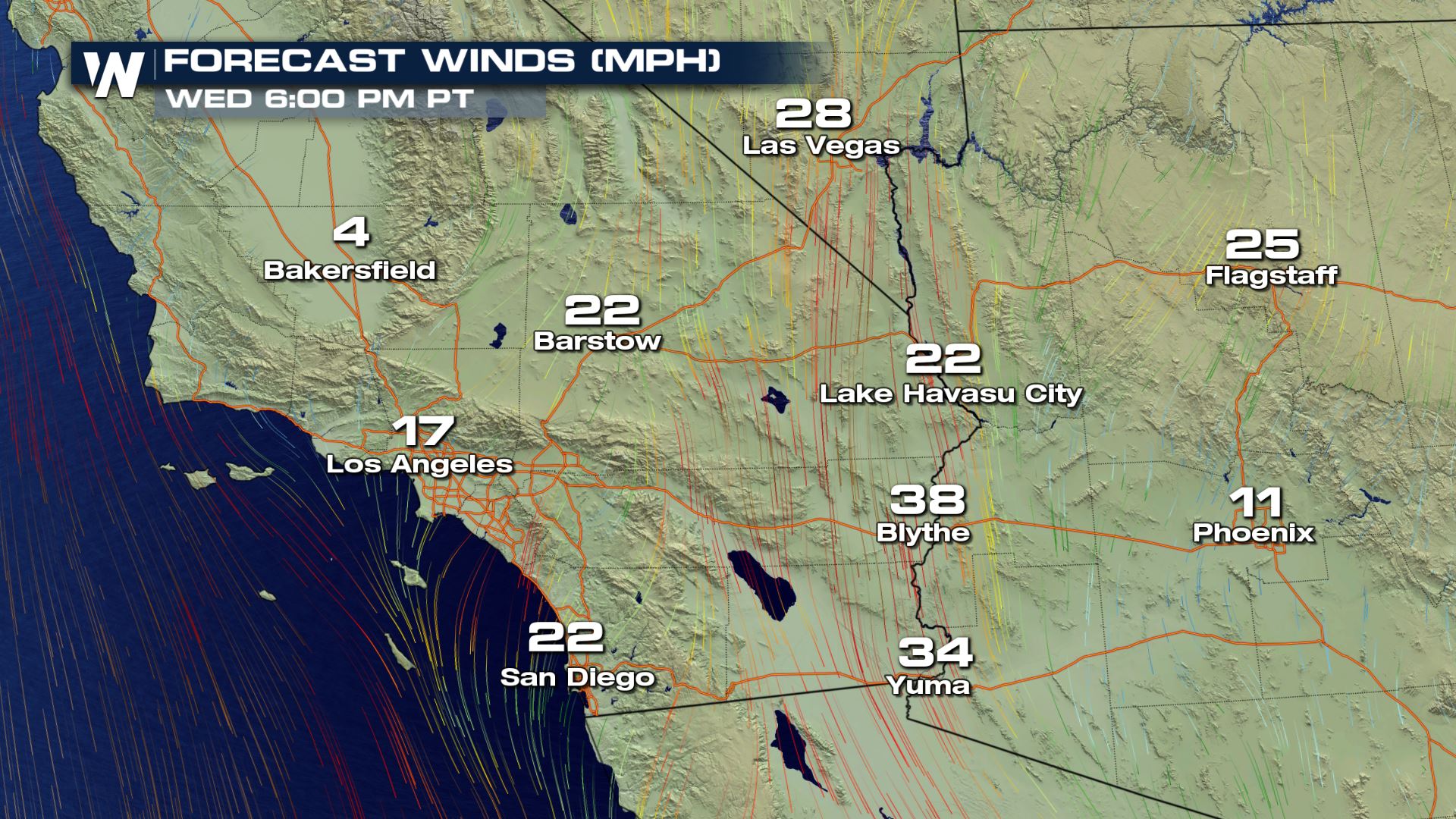 The latest wind forecast is showing wind speeds ranging from 20 to almost 40 mph.  This is just the wind speed forecast, as wind gusts will be even higher throughout the day.  The wind direction will be North to South dominant...meaning all the roads, highways and interstates that go East or West could have some major crosswinds.  Please be safe in these areas and keep both hands on the steering wheel.  Keep checking with WeatherNation for more updates.