Late last week, NOAA's Climate Prediction Center issued their outlook for the upcoming summer. Most of the nation is expected to see warmer than normal temperatures for the months of June, July and August. The West, Gulf Coast states and East are all have higher odds to see above average temperatures.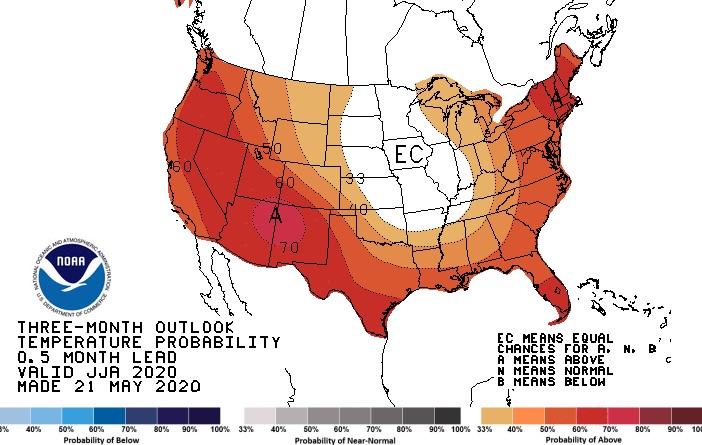 In the precipitation outlook, most of the eastern half of the nation is forecast to see a wetter than average summer. Ongoing drought conditions may worsen in the West as drier than normal conditions are expected from the Four Corners into the Northwest.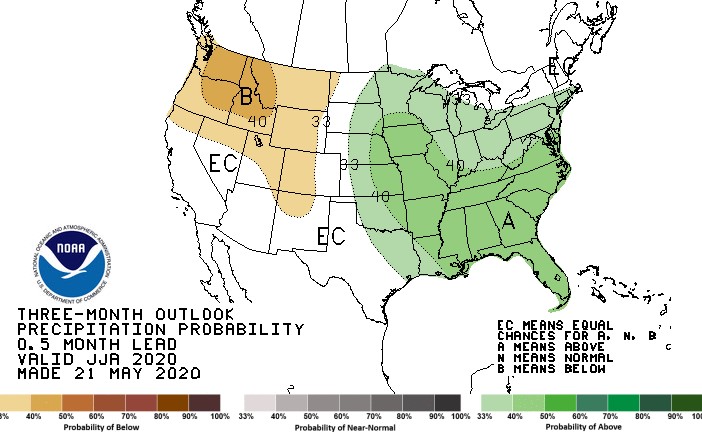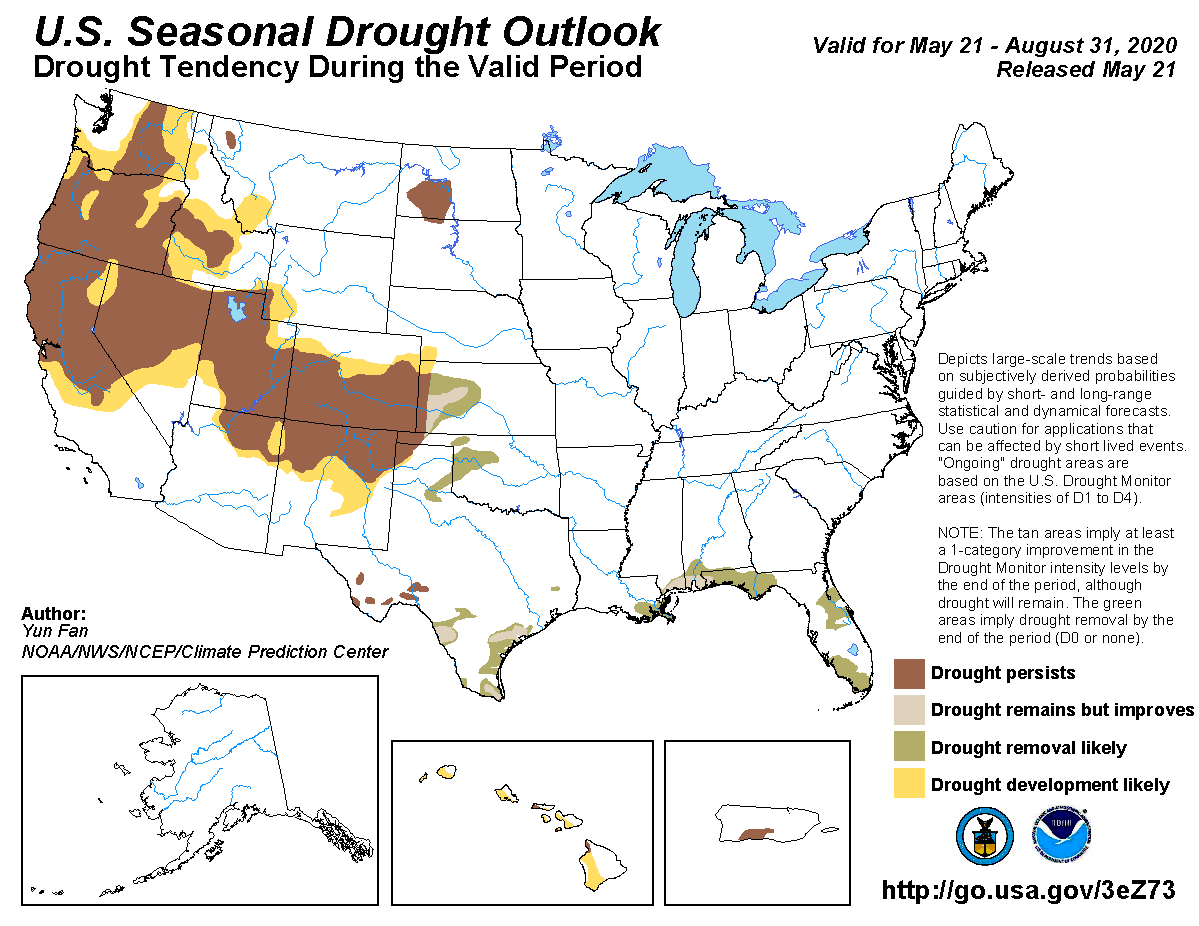 Model guidance, decadal trends, and soil moisture conditions were some of the main factors in the outlook,
according to the Climate Prediction Center
. Neutral sea surface temperatures are expected to continue in the Pacific Ocean, meaning
no El Nino or La Nina
 this summer. The recently released
Atlantic Hurricane Outlook
 called for an above average season, which may account for the wetter forecast in the East.