Heat and drought concerns highlight the summer outlook, issued by NOAA's Climate Prediction center on Thursday. The forecast covers the months of June, July and August. Warmer than normal temperatures are expected across the majority of the nation, with the highest likelihood in the West and Northeast.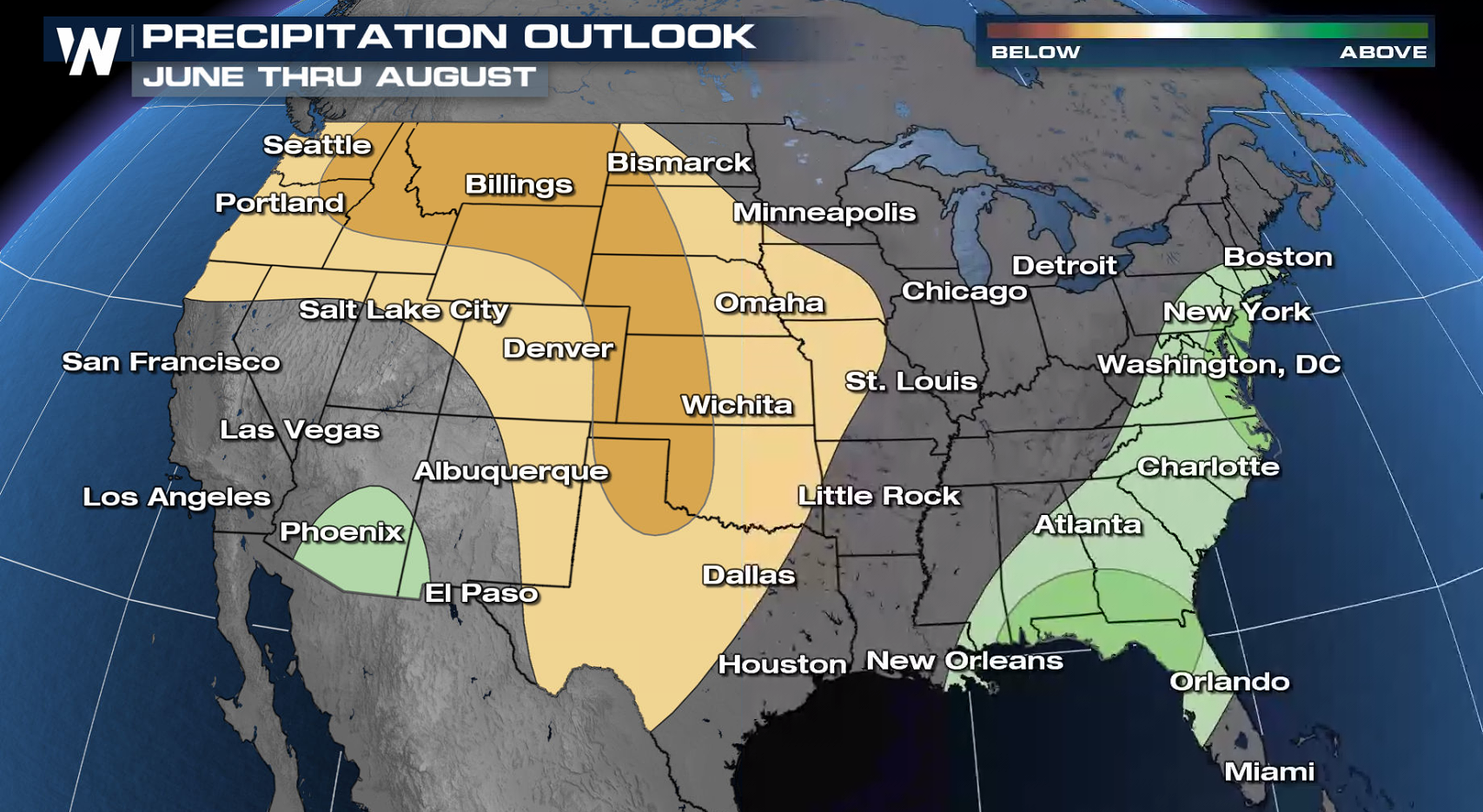 Drier than average weather is expected from the Northwest into the Plains. This will lead to drought conditions continuing across the West, with a possible expansion in the Plains. A wetter than normal summer is anticipated along the East Coast. Models indicate a more active monsoon season, leading to the potential for above average rainfall in southern Arizona.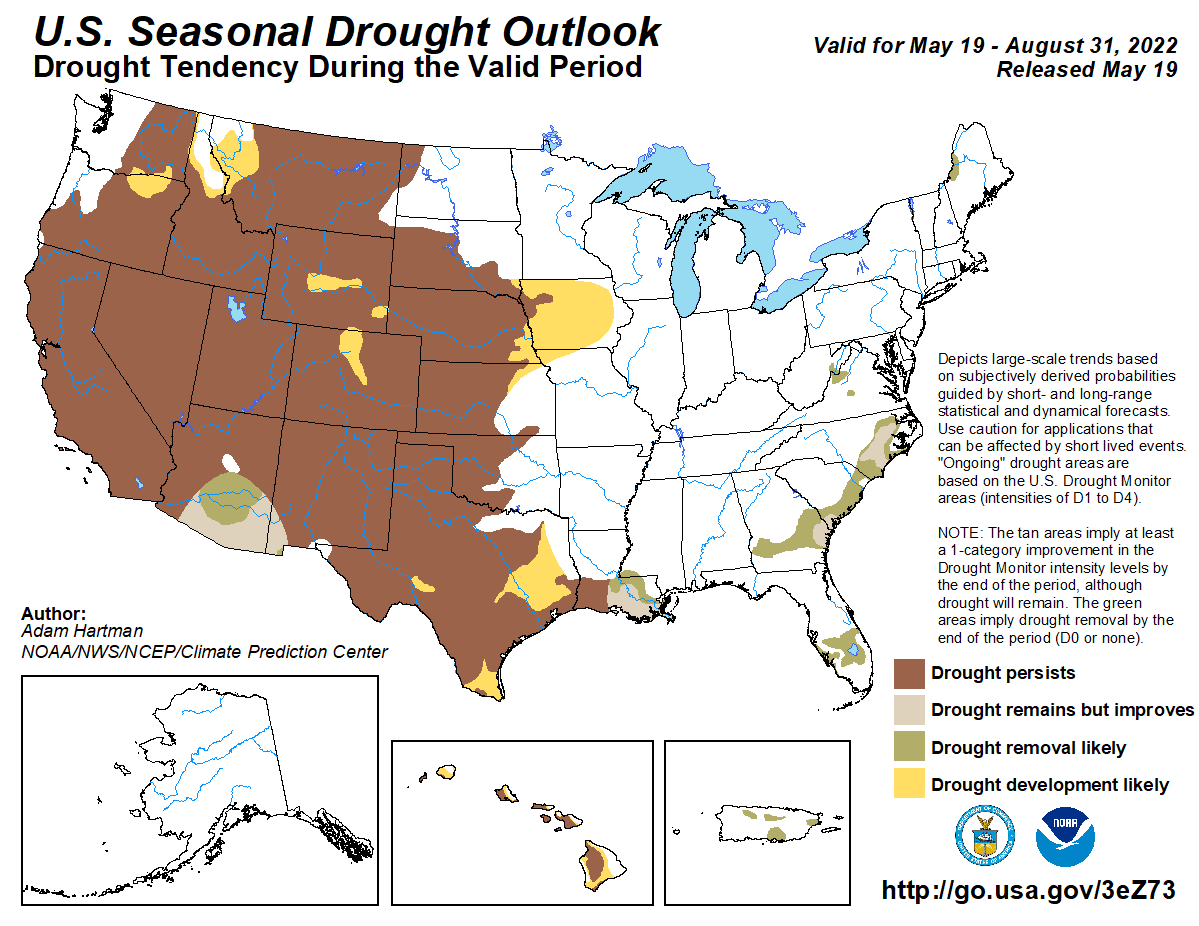 A persistent La Nina was one the 
driving factors in the outlook
and the
Climate Prediction Center expects conditions to last for several months
.  La Nina occurs when the waters of the Pacific Ocean show a general trend of cooling, the opposite of an El Nino. The latest model guidance, soil moisture/drought conditions, and decadal trends also impacted the summer outlook.