A strong cold front will be the focus for severe storms today from Texas to the Mississippi River Valley. Damaging winds will be the main threat, but some large hail will be possible also. Here is the latest severe forecast.
Severe Outlook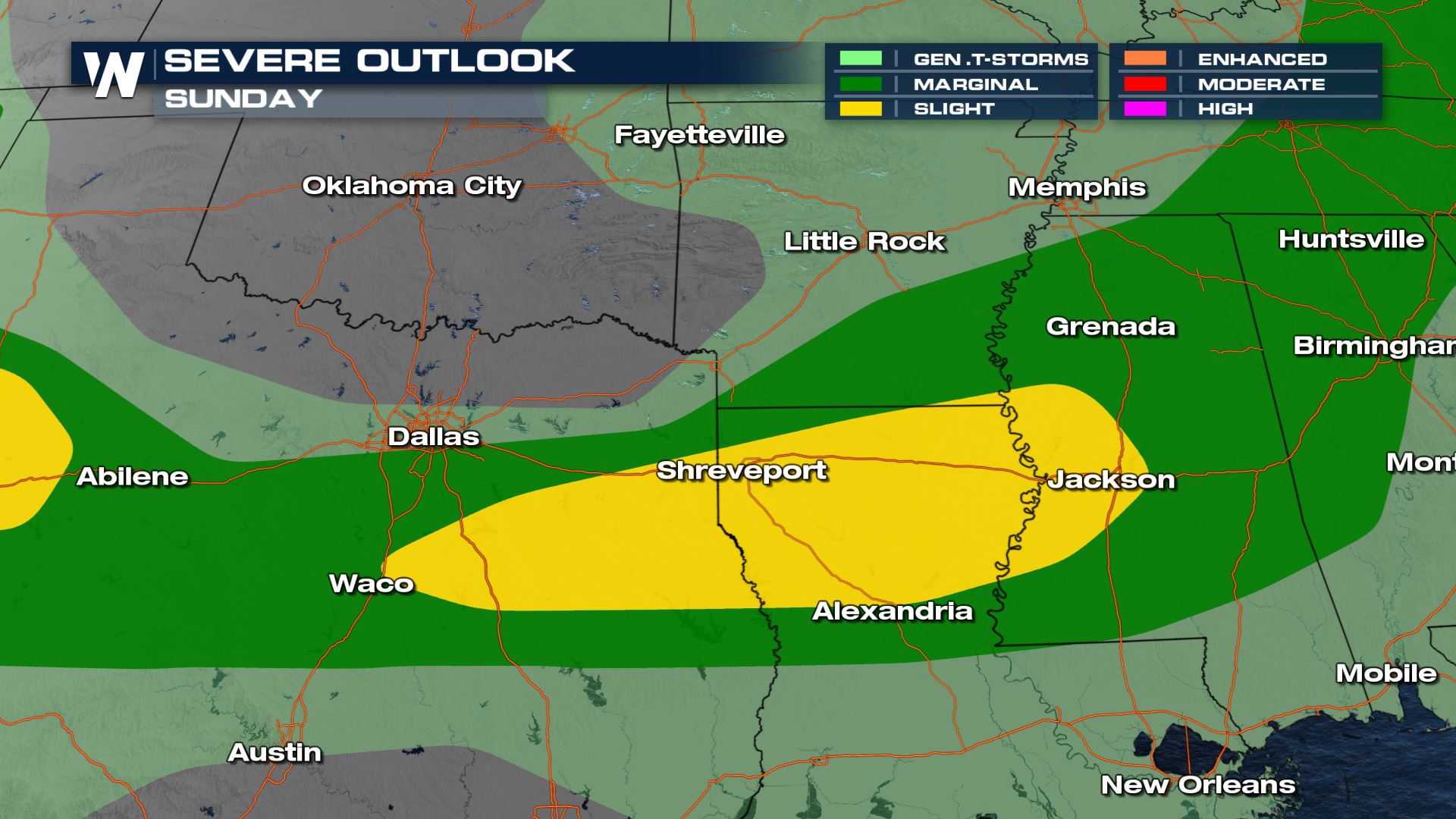 A marginal to slight risk for severe storms in the forecast today from Texas to the Mississippi Valley.  Cities like Dallas, Waco and Shreveport could have severe impacts.
Severe Risks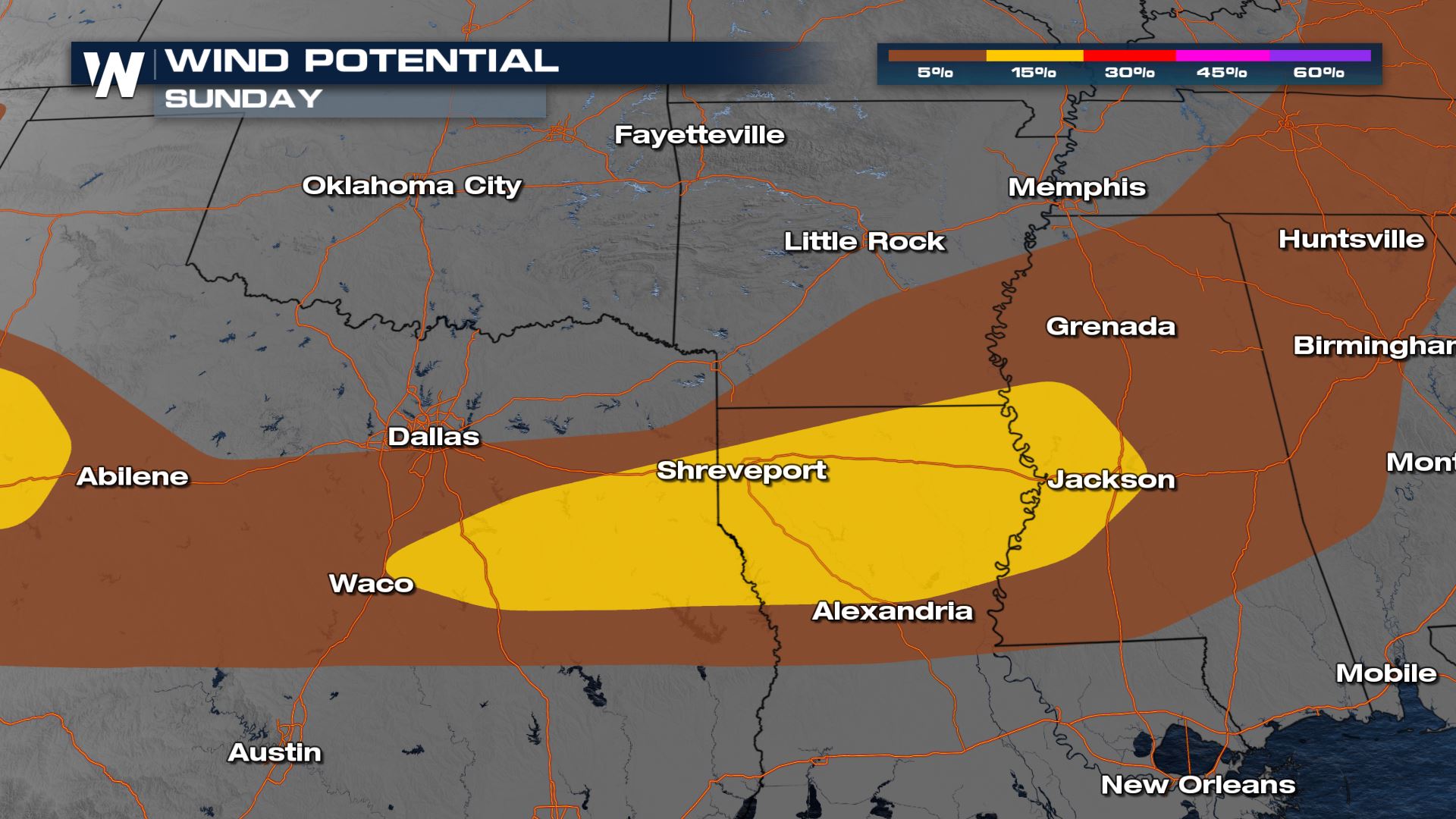 The main threat for severe storms will be the damaging winds over 58 mph. These winds will likely do damage to life and property, so definitely have a severe plan in place if you have to take cover.
Forecast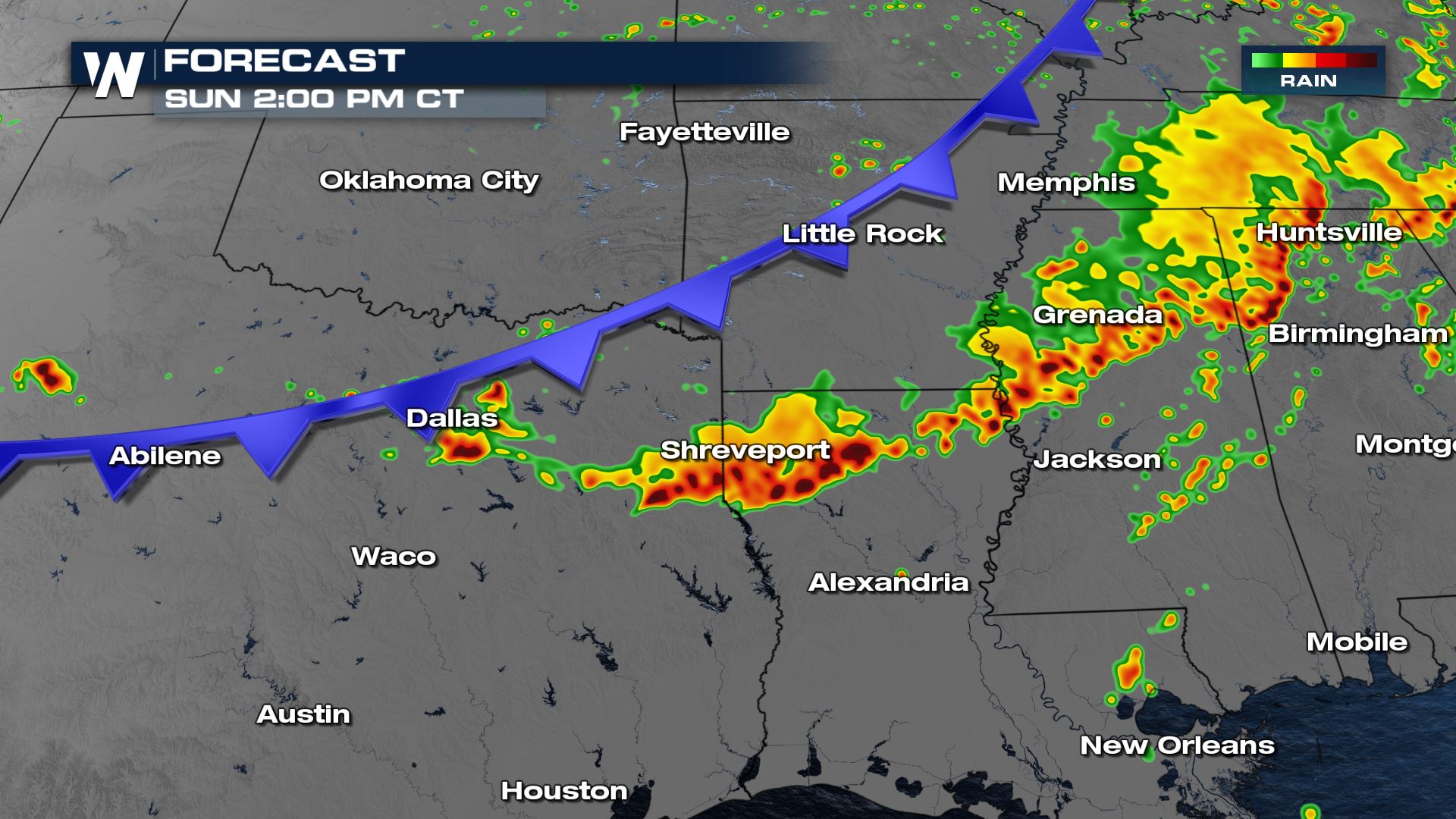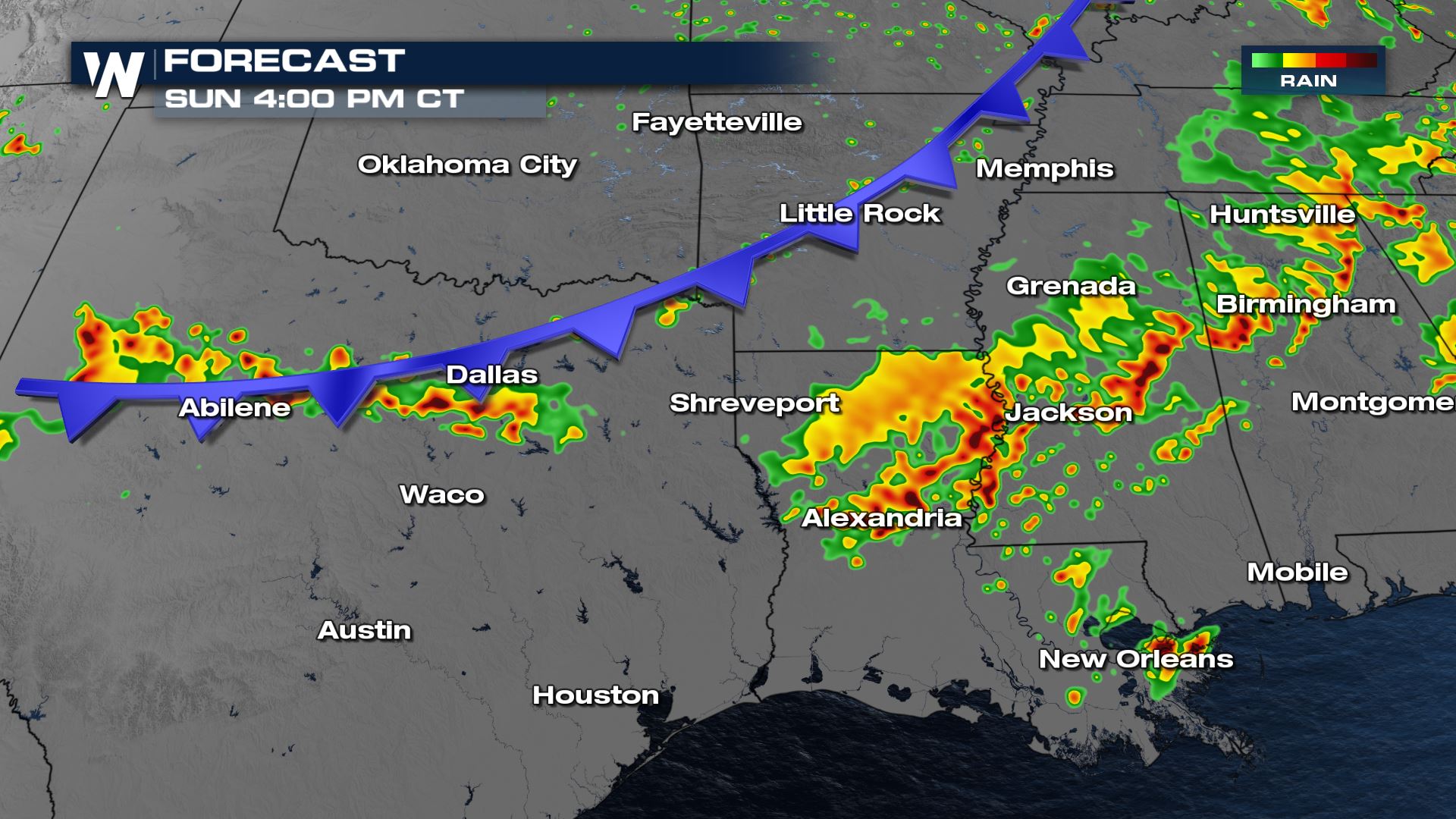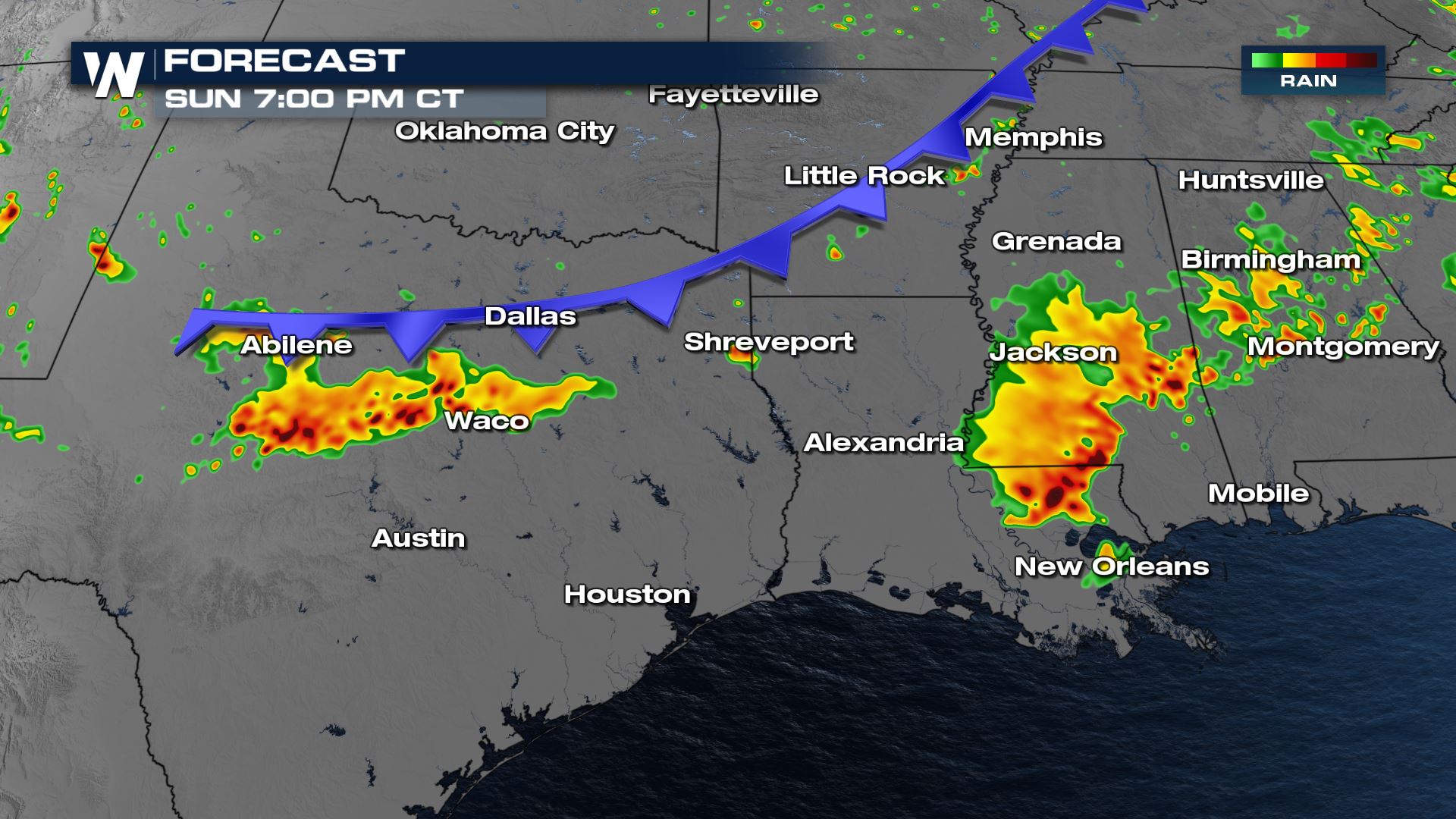 The storms have been ongoing all morning and should continue to last through the afternoon and early evening. The intensity of these storms should start to slow down once the sun sets by later today. Definitely have a severe plan in place if you are located in theses areas. More updates are on the way on WeatherNation