A frontal boundary moving through the Northern U.S. will bring the chance for severe thunderstorms over the Central Plains.  These storms could contain large hail, damaging winds and isolated tornadoes. An enhanced risk for severe storms extends from Missouri to Oklahoma.  Here is the latest forecast: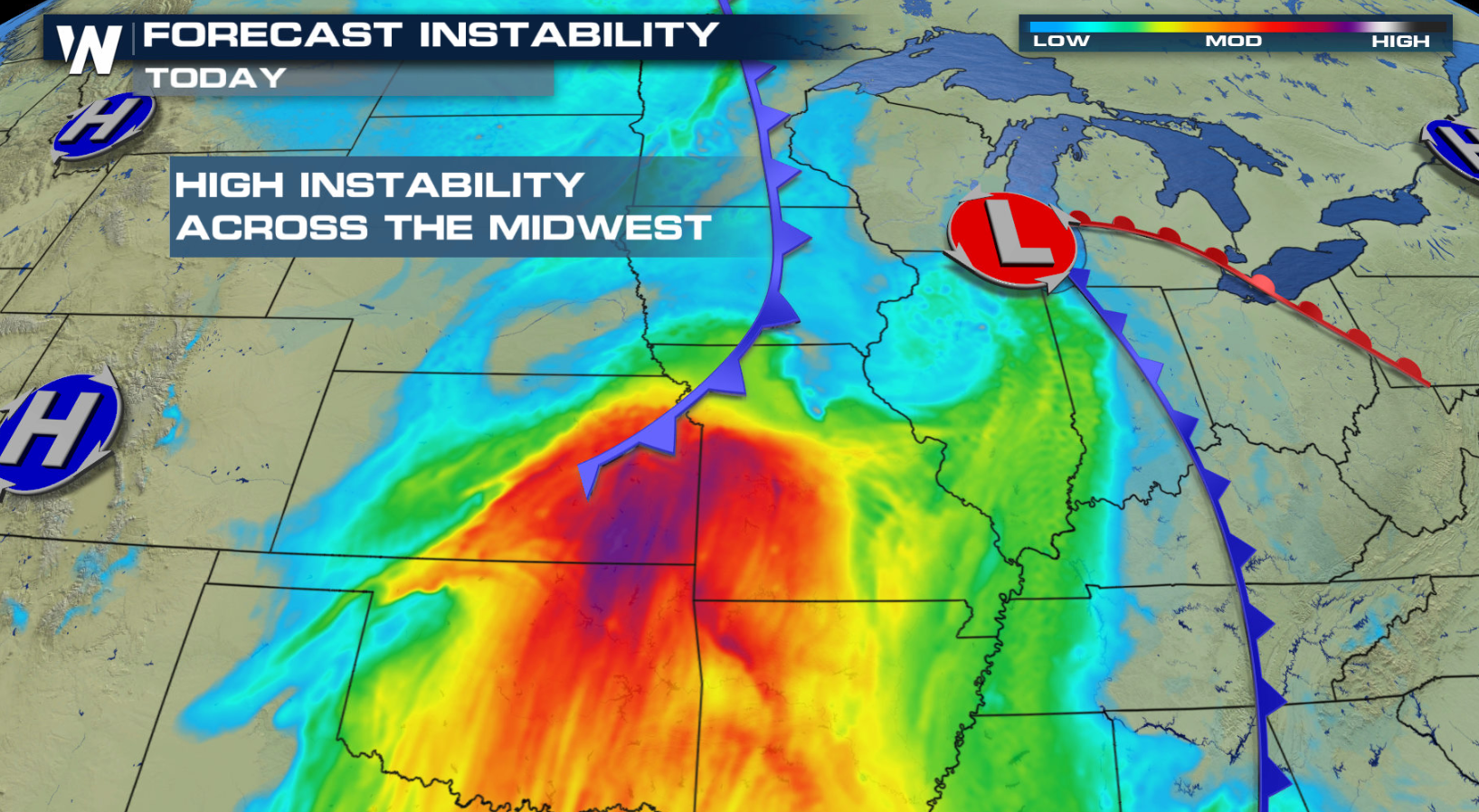 Severe Risks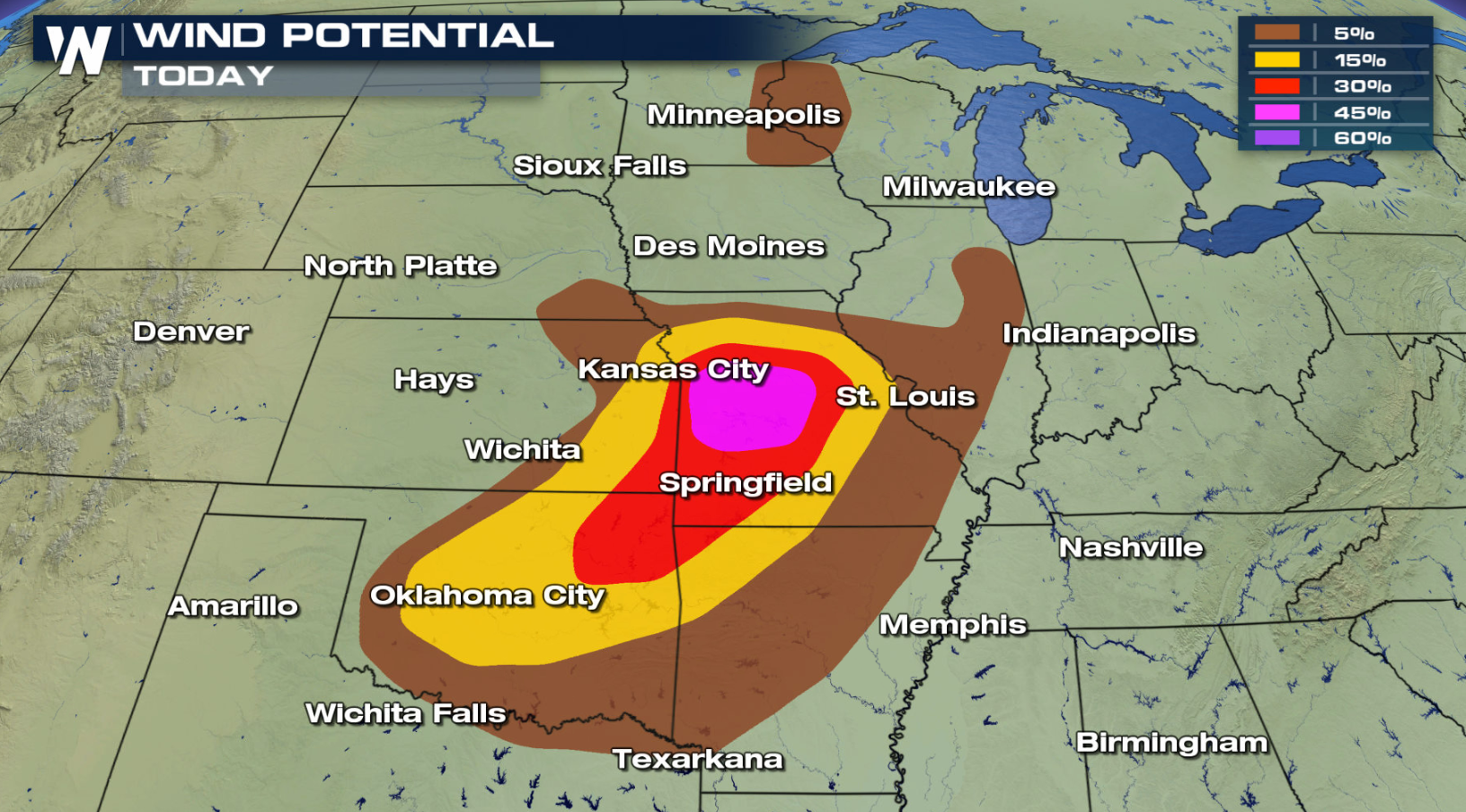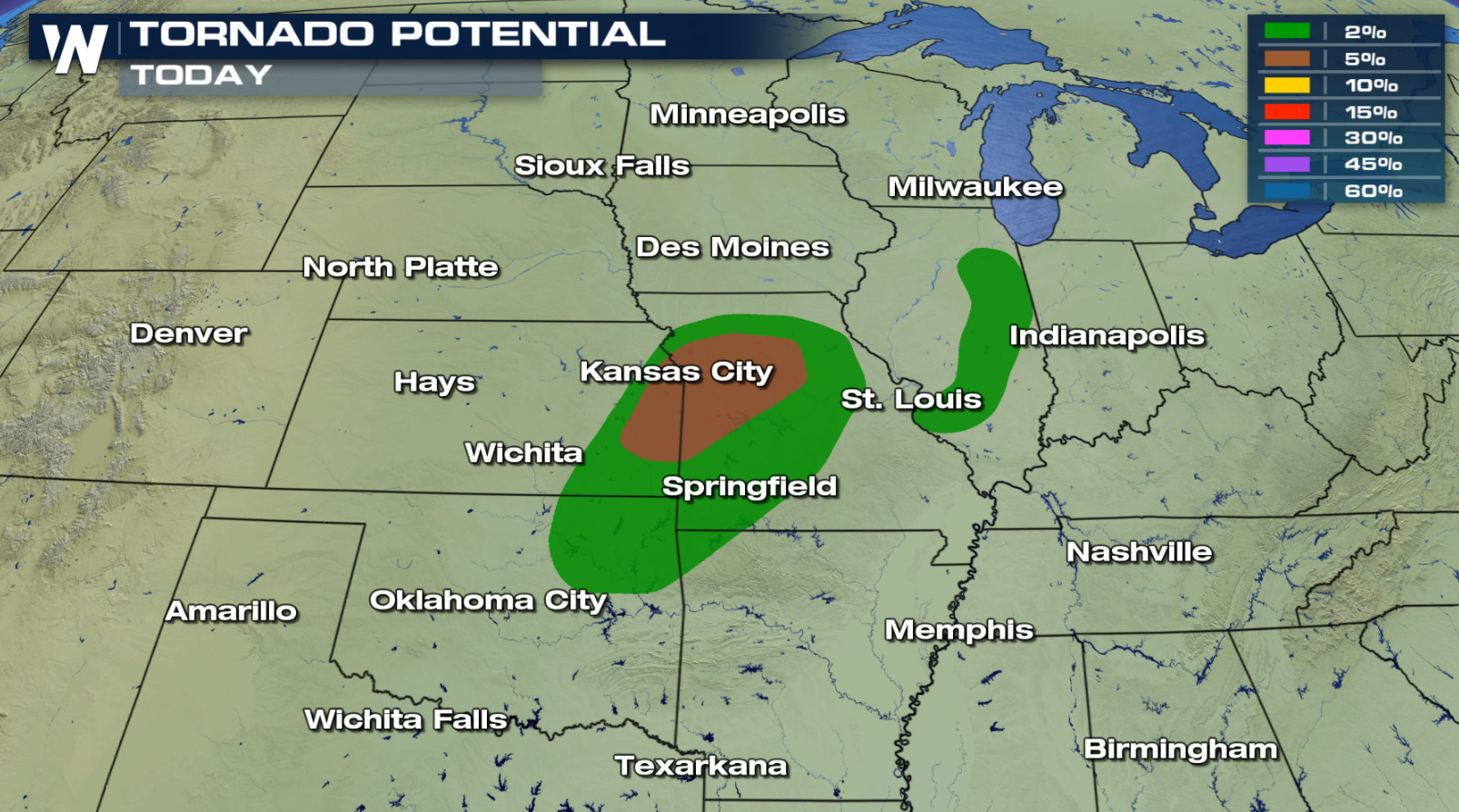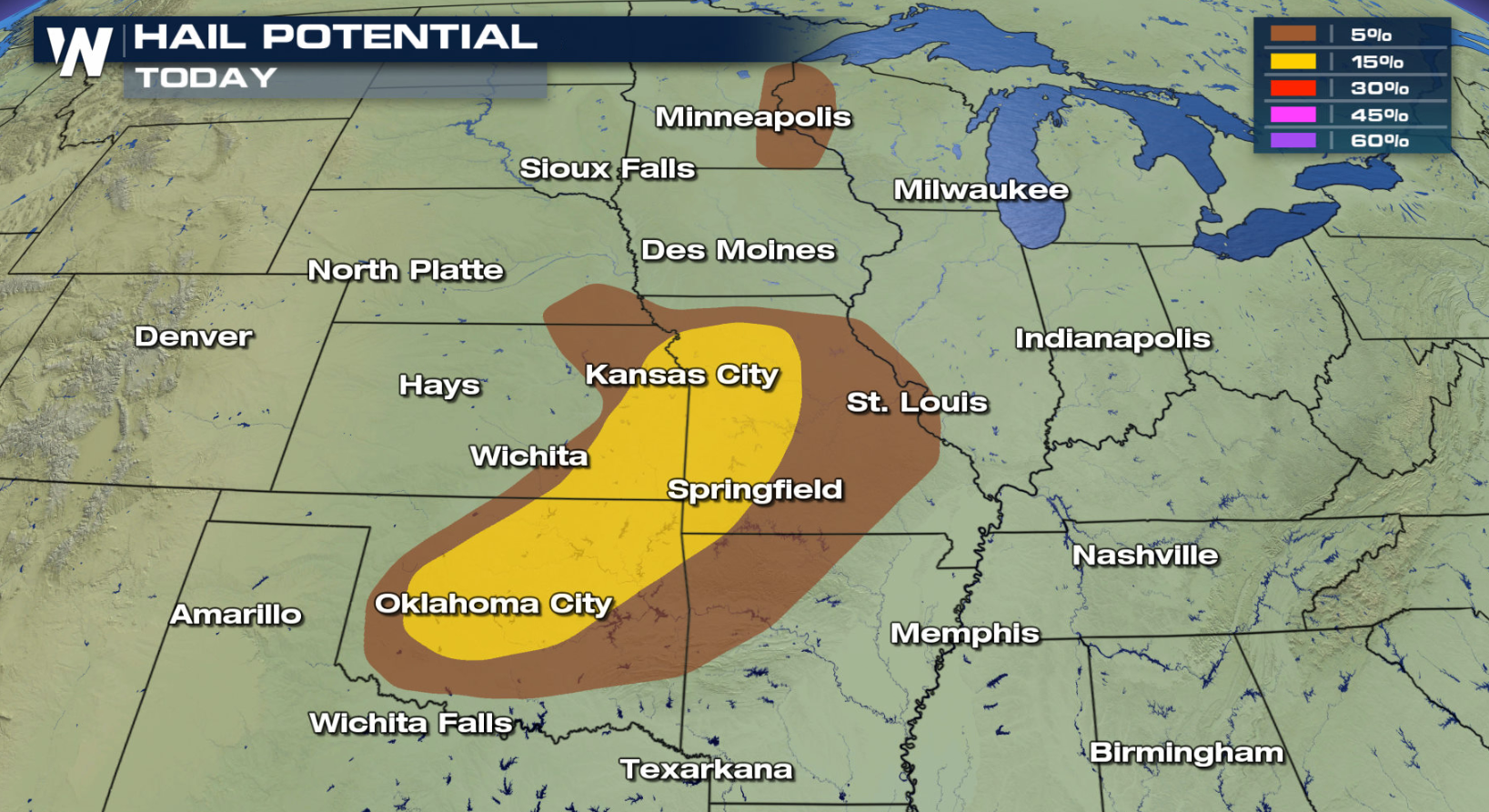 Damaging winds will be the highest risk with today's severe chances, but large hail and an isolated tornado will be possible. You want to be prepared in these areas today for severe storms impacting your outdoor activities.
Forecast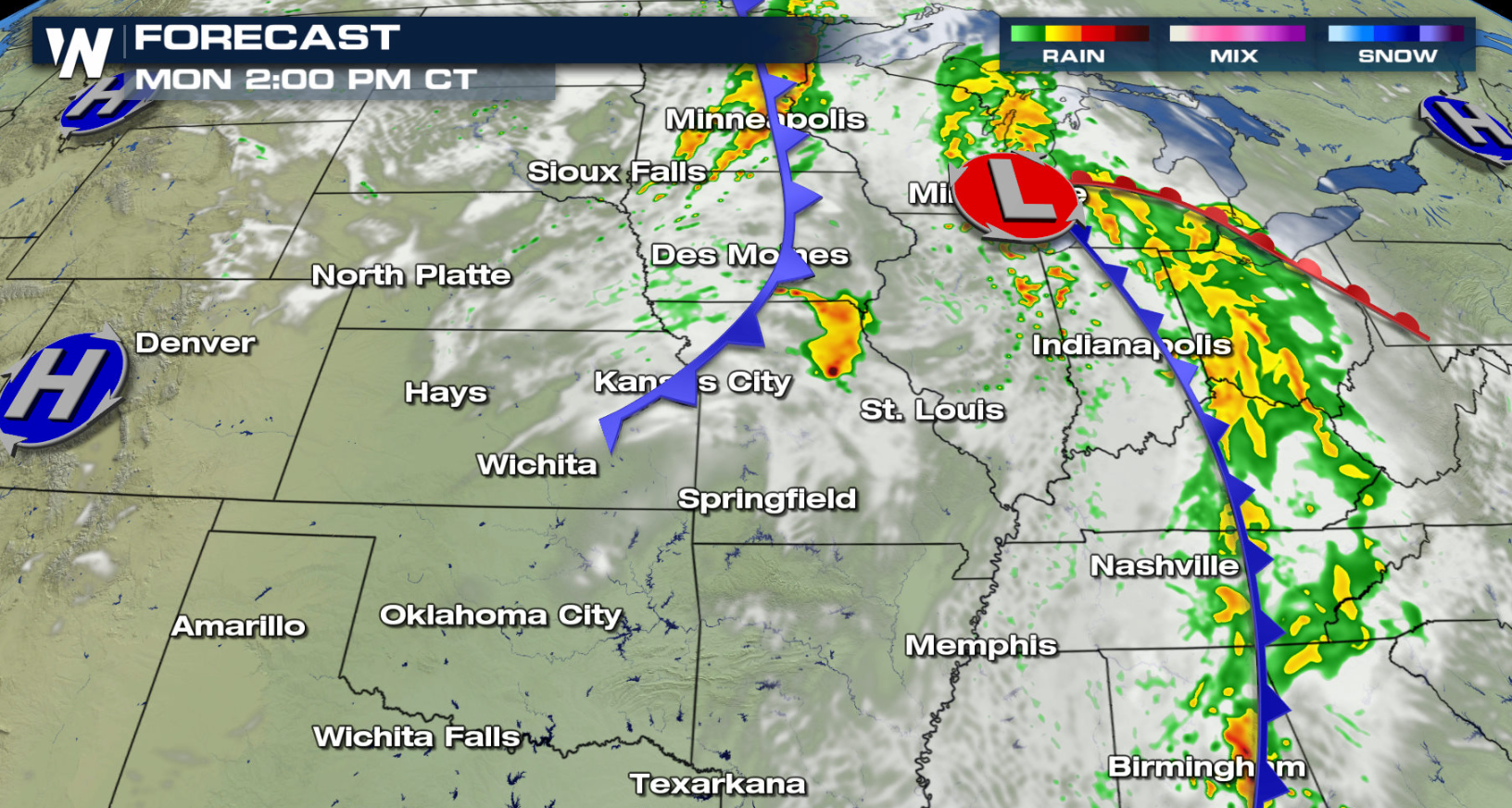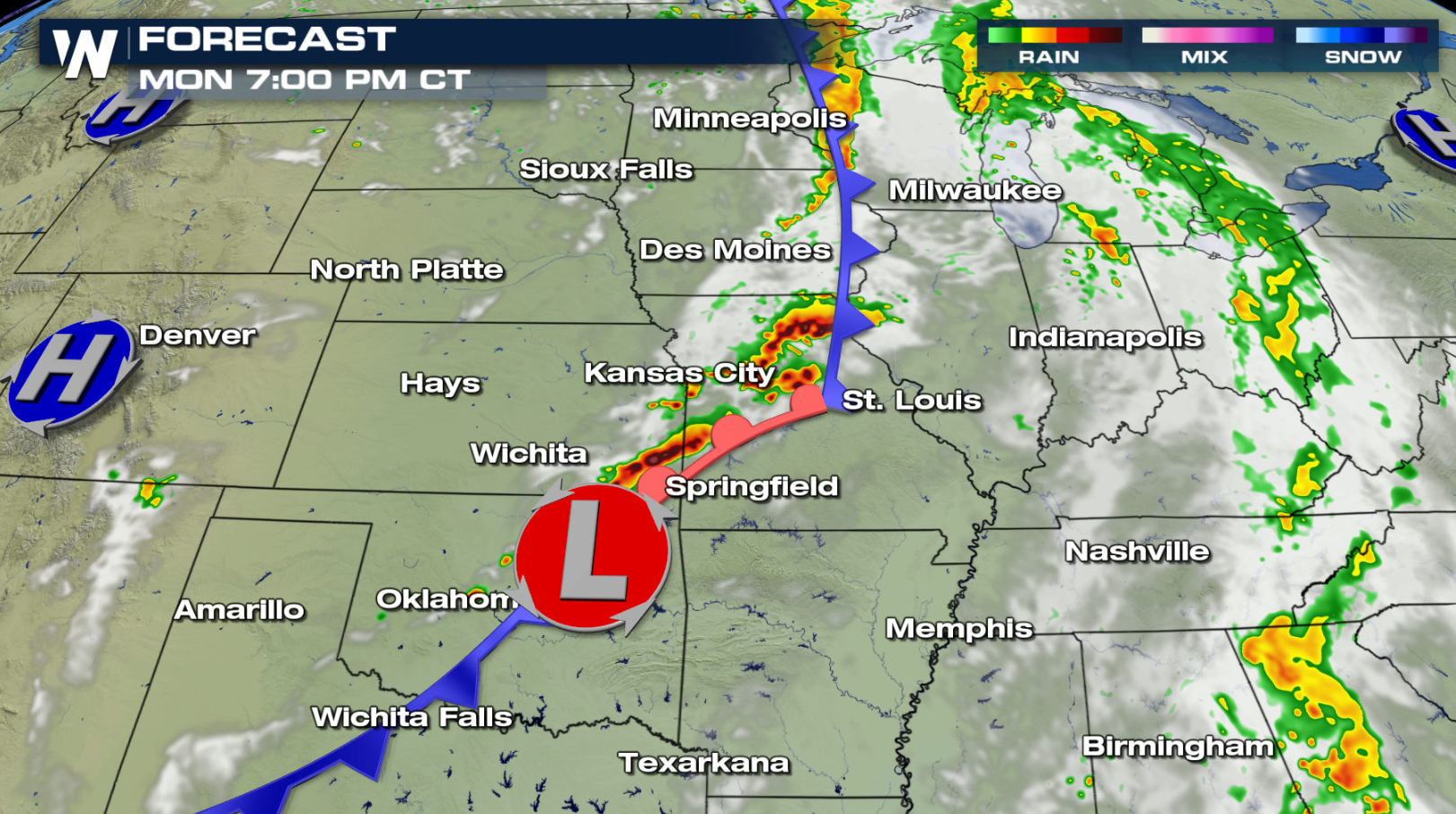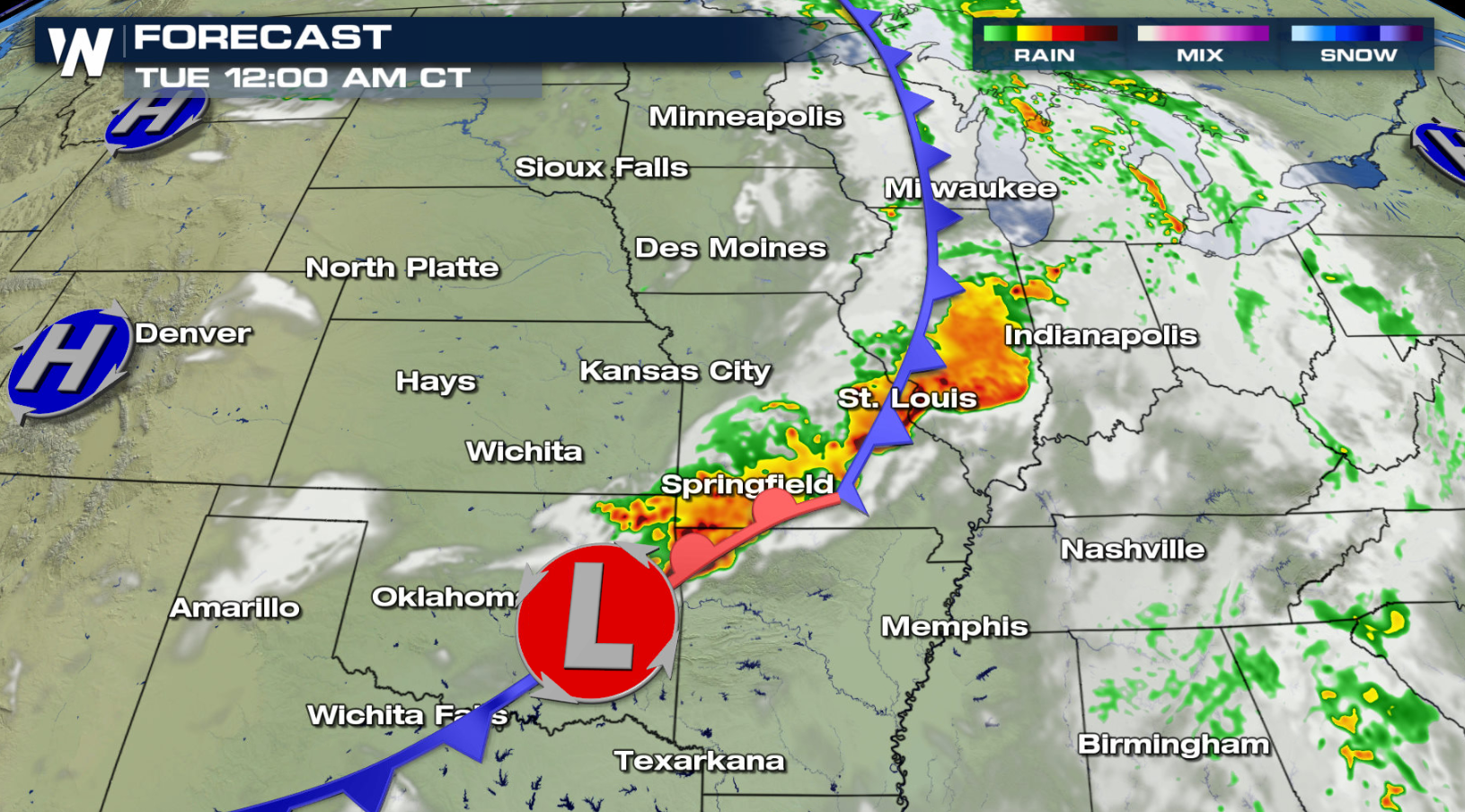 Storms will re-develop this afternoon in the Central Plains along a warm front, north of a low pressure center. As instability increases throughout the day, storms will become severe.  Keep checking with WeatherNation for severe updates.