More severe storms capable of producing tornadoes in the forecast for the Southeast and Mid-Atlantic States today.  Heavy rain could also bring flooding conditions to areas like Jacksonville, Florida or Charlotte, North Carolina.
Severe Outlook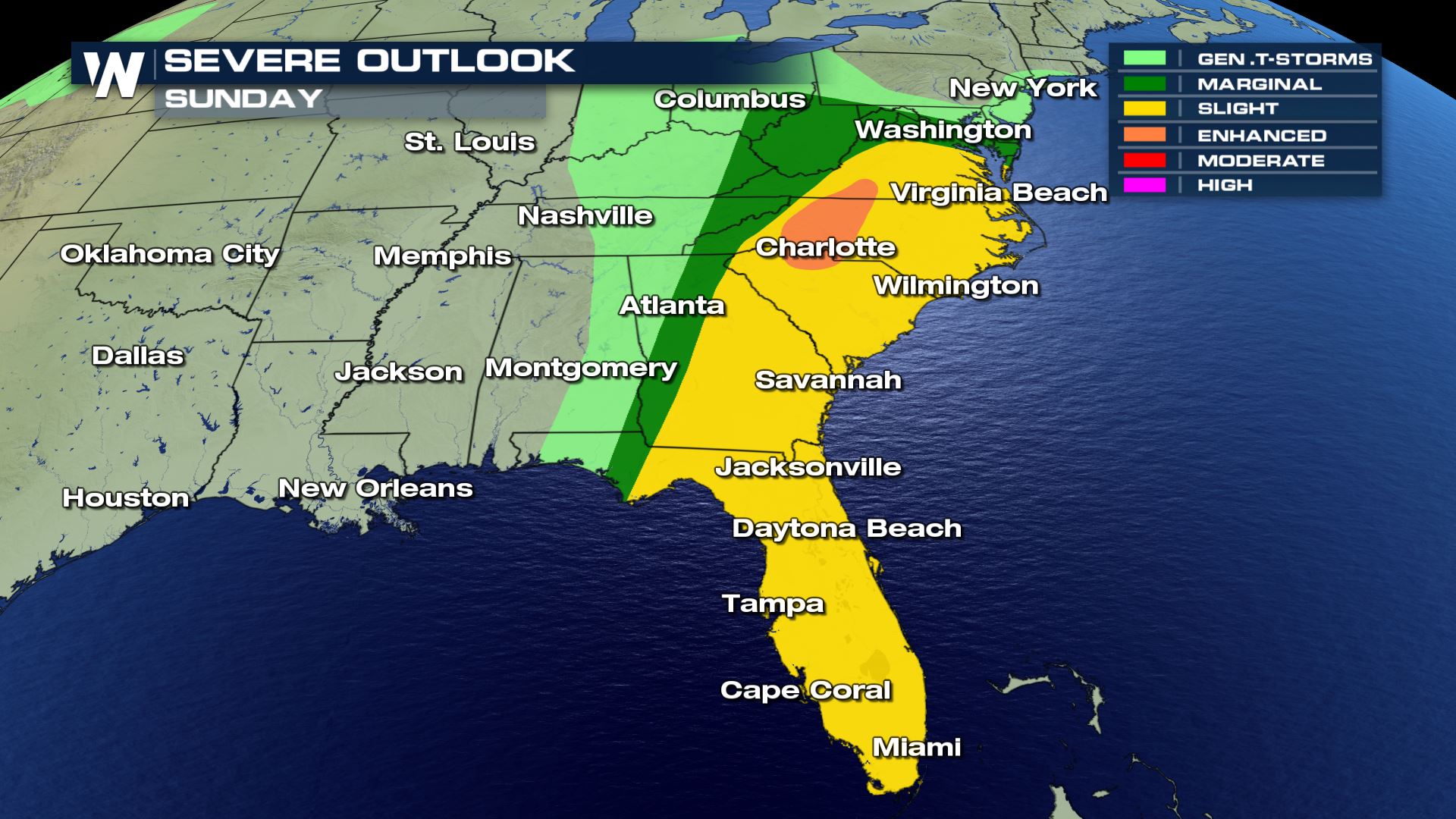 A slight risk of severe weather for scattered severe storms today for the Southeast, but parts of North Carolina could see numerous severe storms capable of tornadoes for Sunday afternoon.
Severe Risks
The same system that brought the tornado threat to the Gulf Coast yesterday will bring another tornado risk to the Mid-Atlantic today.  Western North Carolina could see rotating storms capable of producing tornadoes today.  If this forecast holds up there will likely be a tornado watch for these areas today.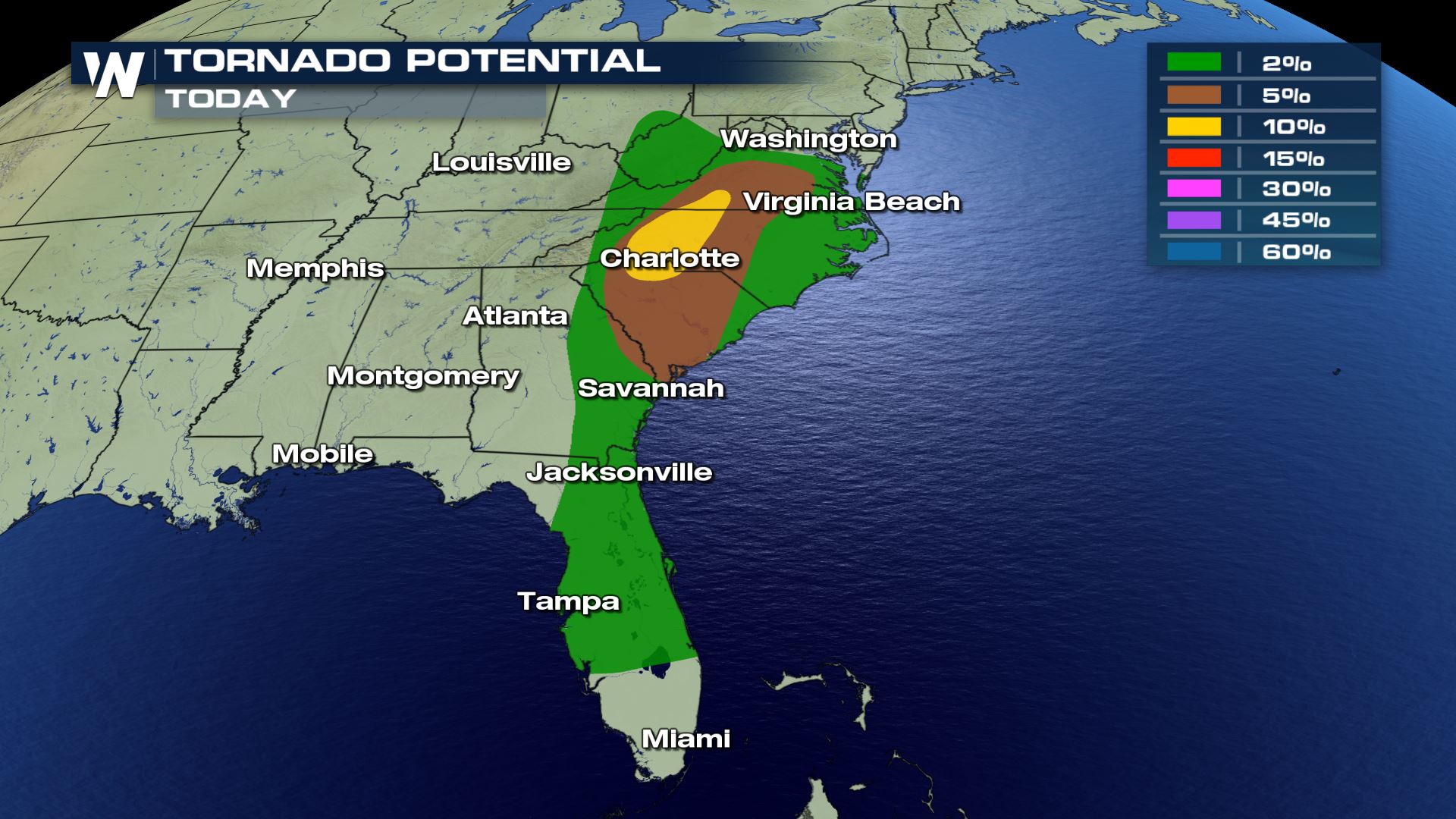 Forecast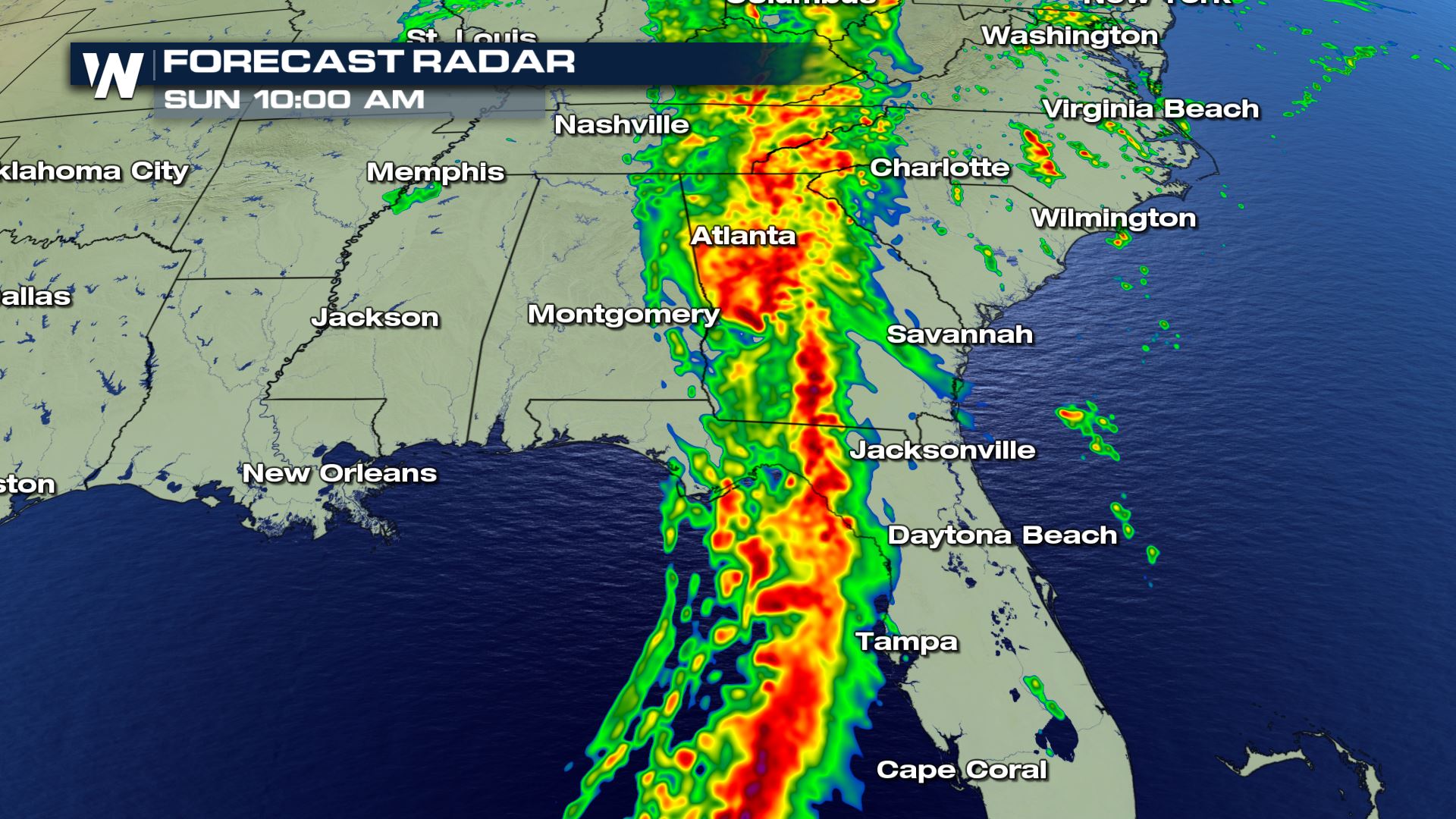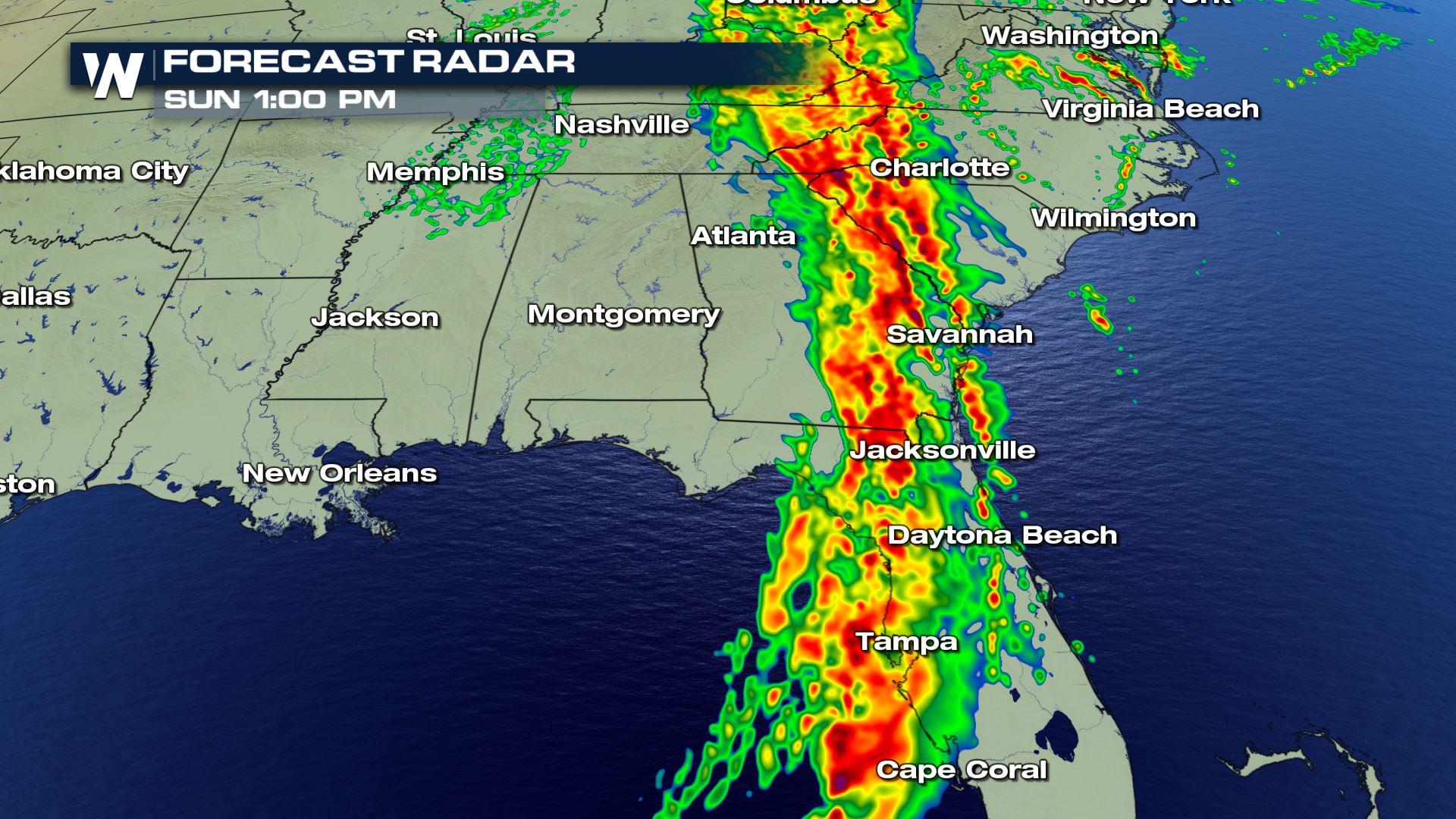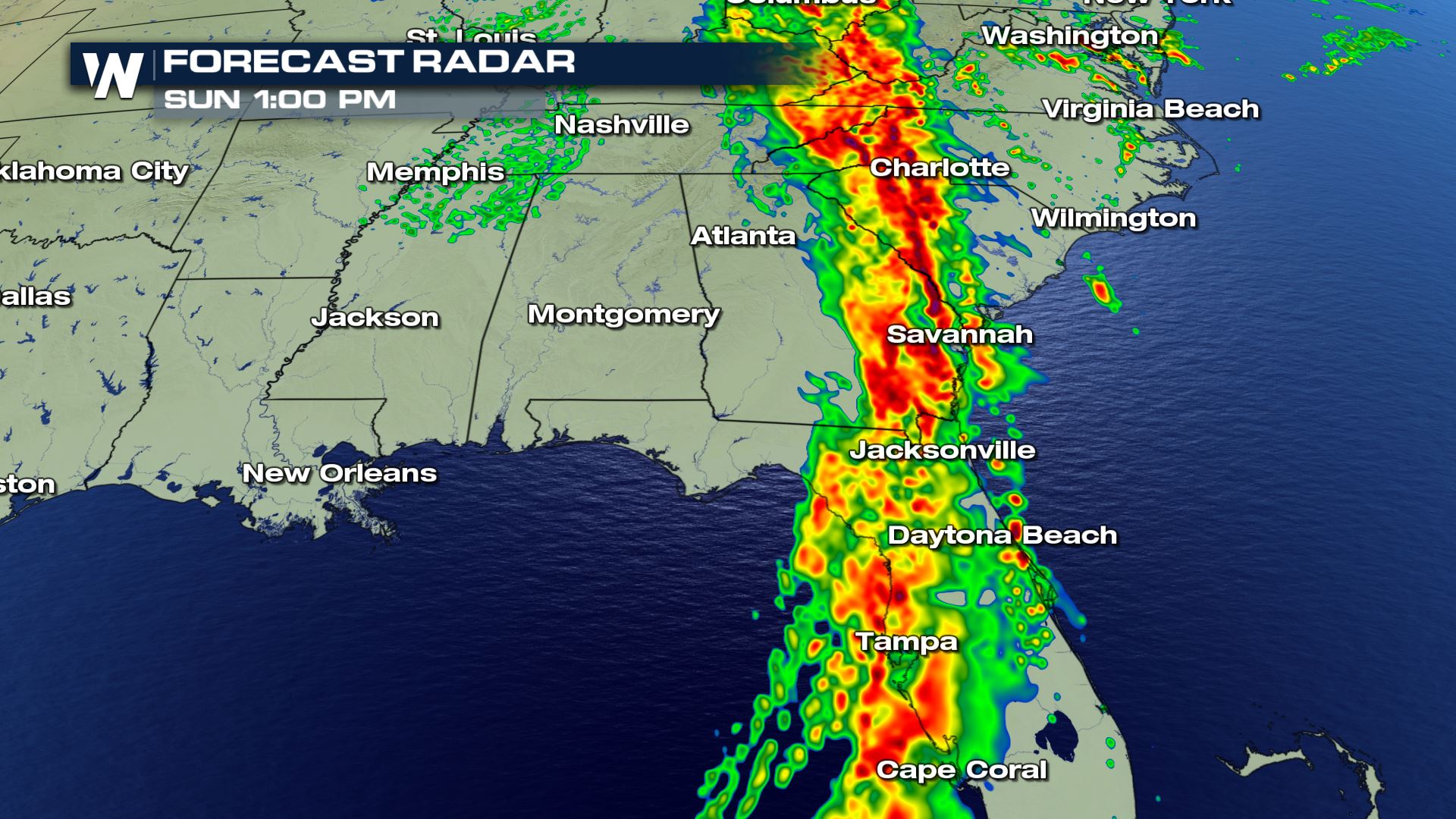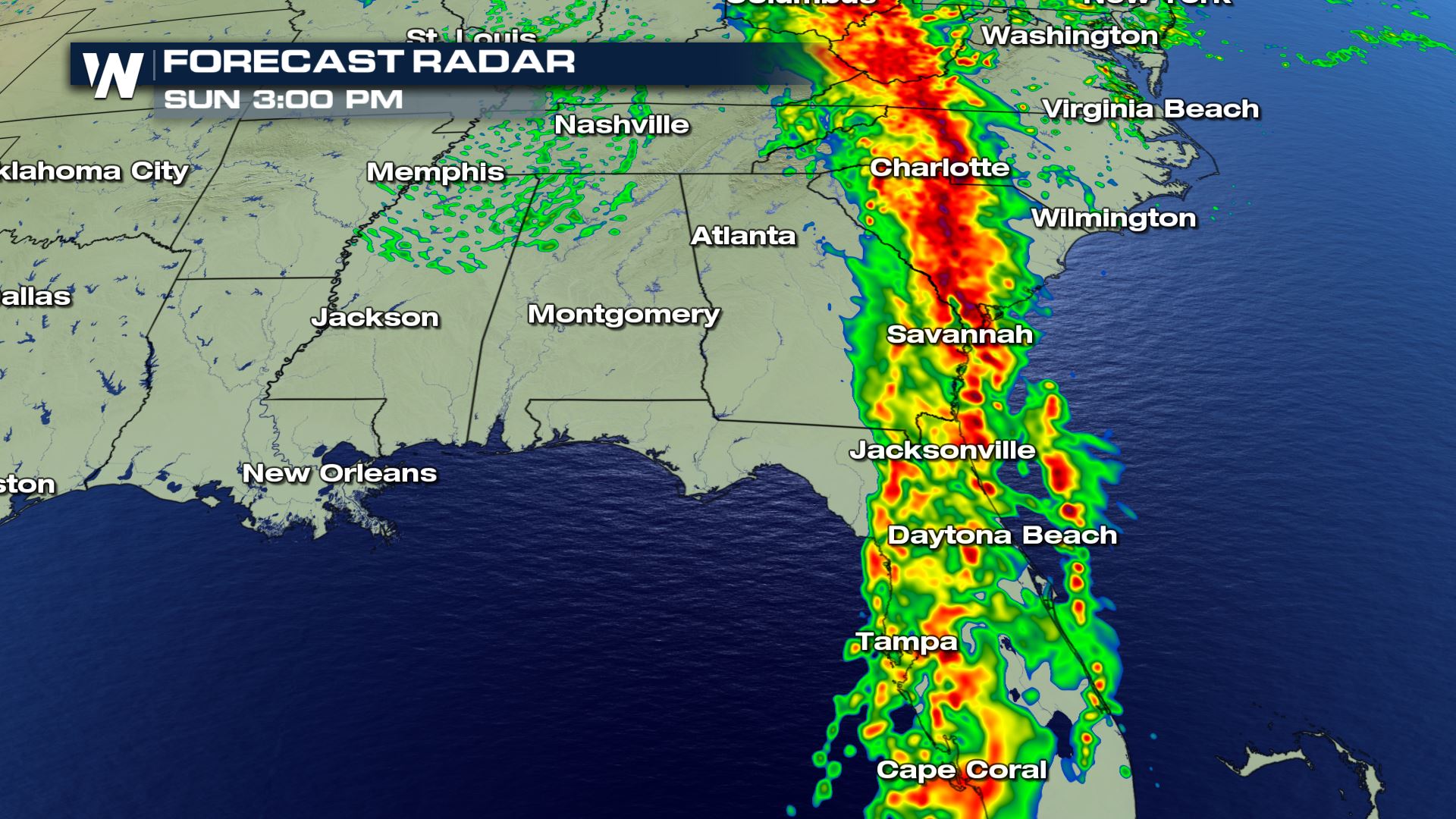 The latest timing for today's severe weather risk will be during the early afternoon hours.  If you live in Charlotte, Savannah or Jacksonville and you have any outdoor plans, make sure you do them in the morning because it could be a dangerous situation for the afternoon.
Meteorologist Patrick Crawford