Ongoing scattered severe storms in the Central and Southern Plains are expected to continue to bring severe weather throughout the rest of the late afternoon and evening hours. 
Severe thunderstorm watches
 have been issued for portions of eastern Colorado, southern Nebraska, and northwestern Kansas until 
10 PM MT
 with the threat of scattered large hail (up to 3" in diameter), damaging wind gusts (up to 80 mph), and a possible tornado or two within said discrete cells.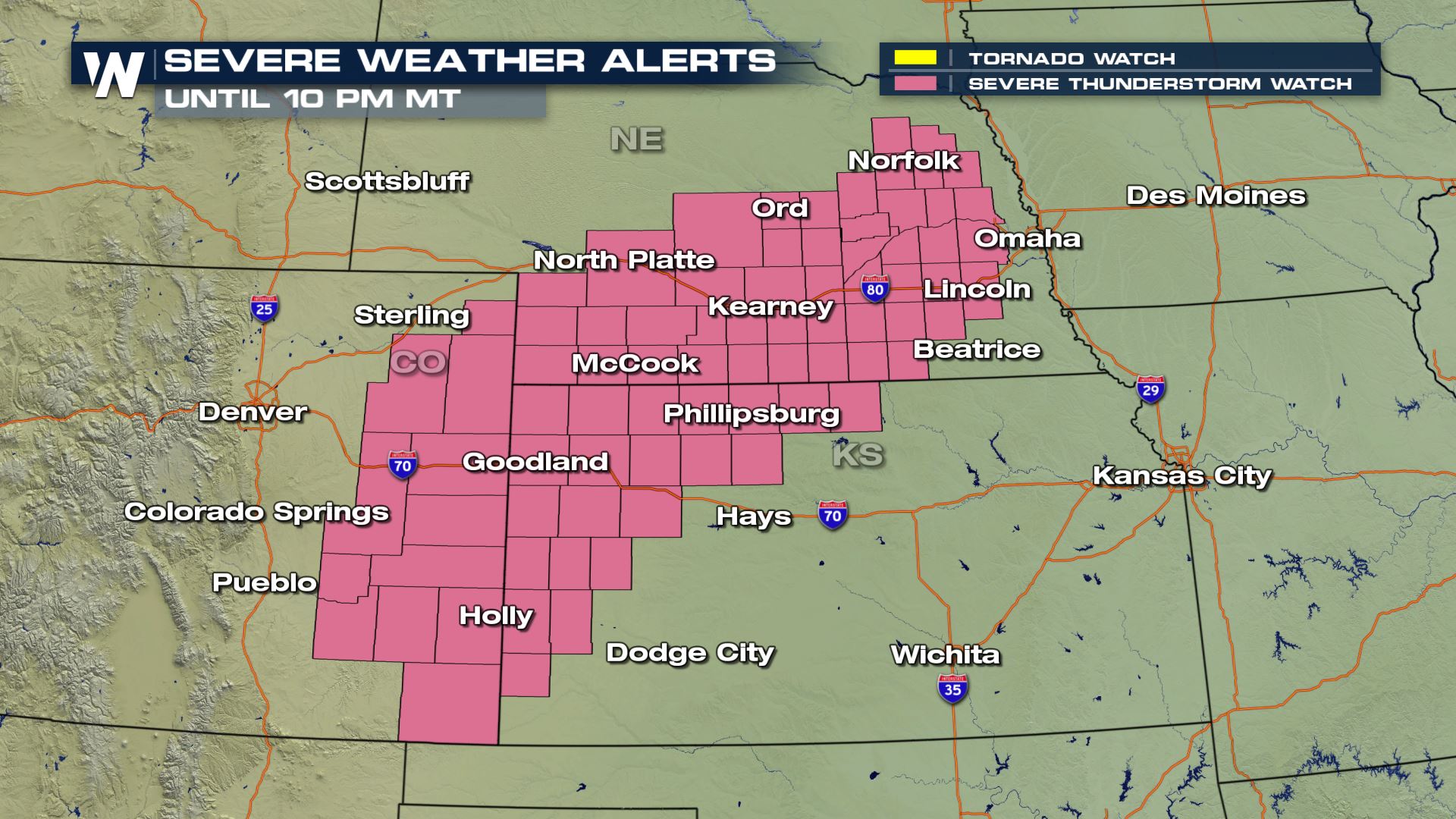 Severe Outlook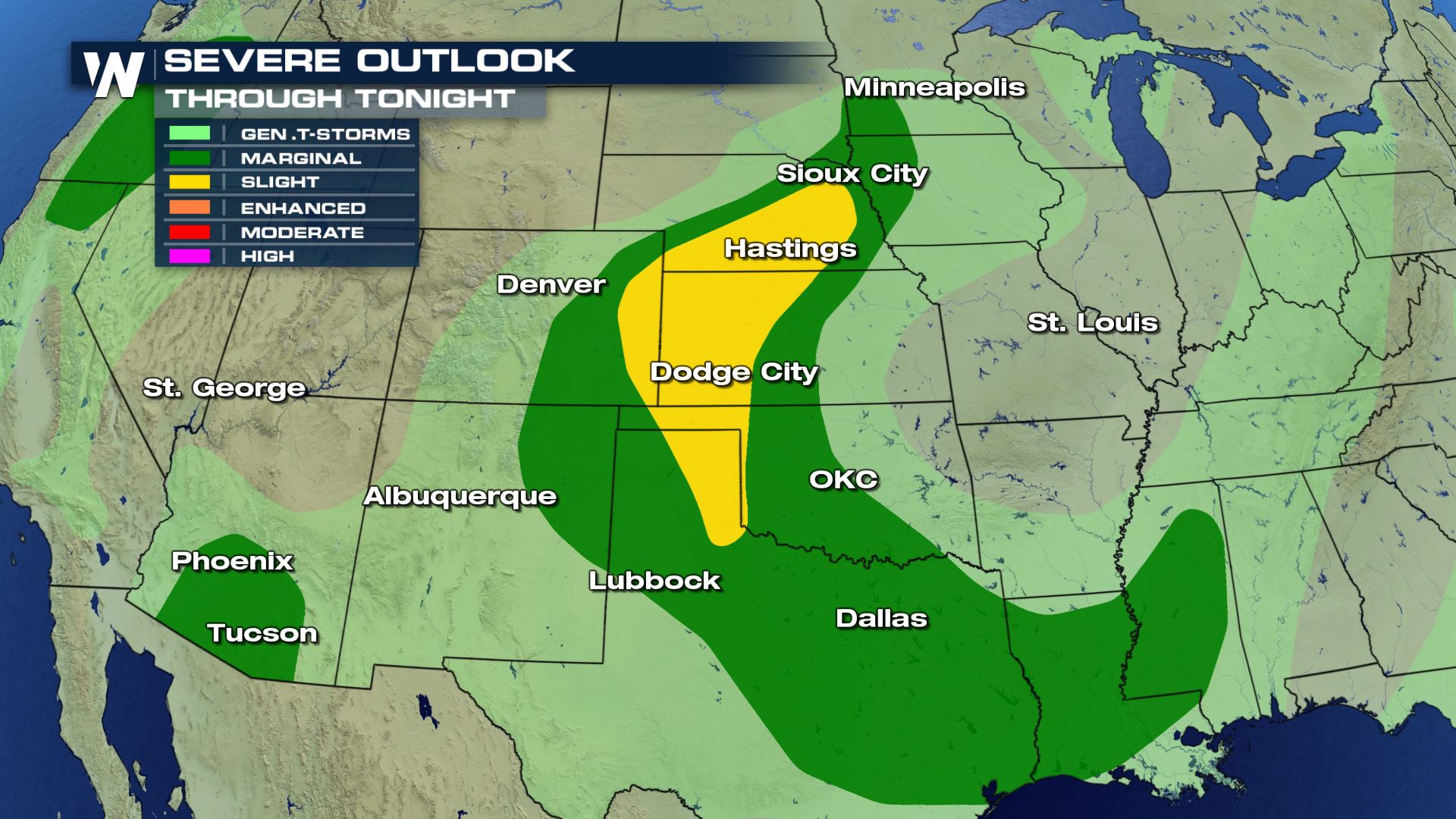 There is a large coverage area Sunday that may see severe storms. The slight risk (level 2 out of 5) has expanded to include more of the Texas panhandle where ongoing severe thunderstorms bring severe weather threats.
Severe Risks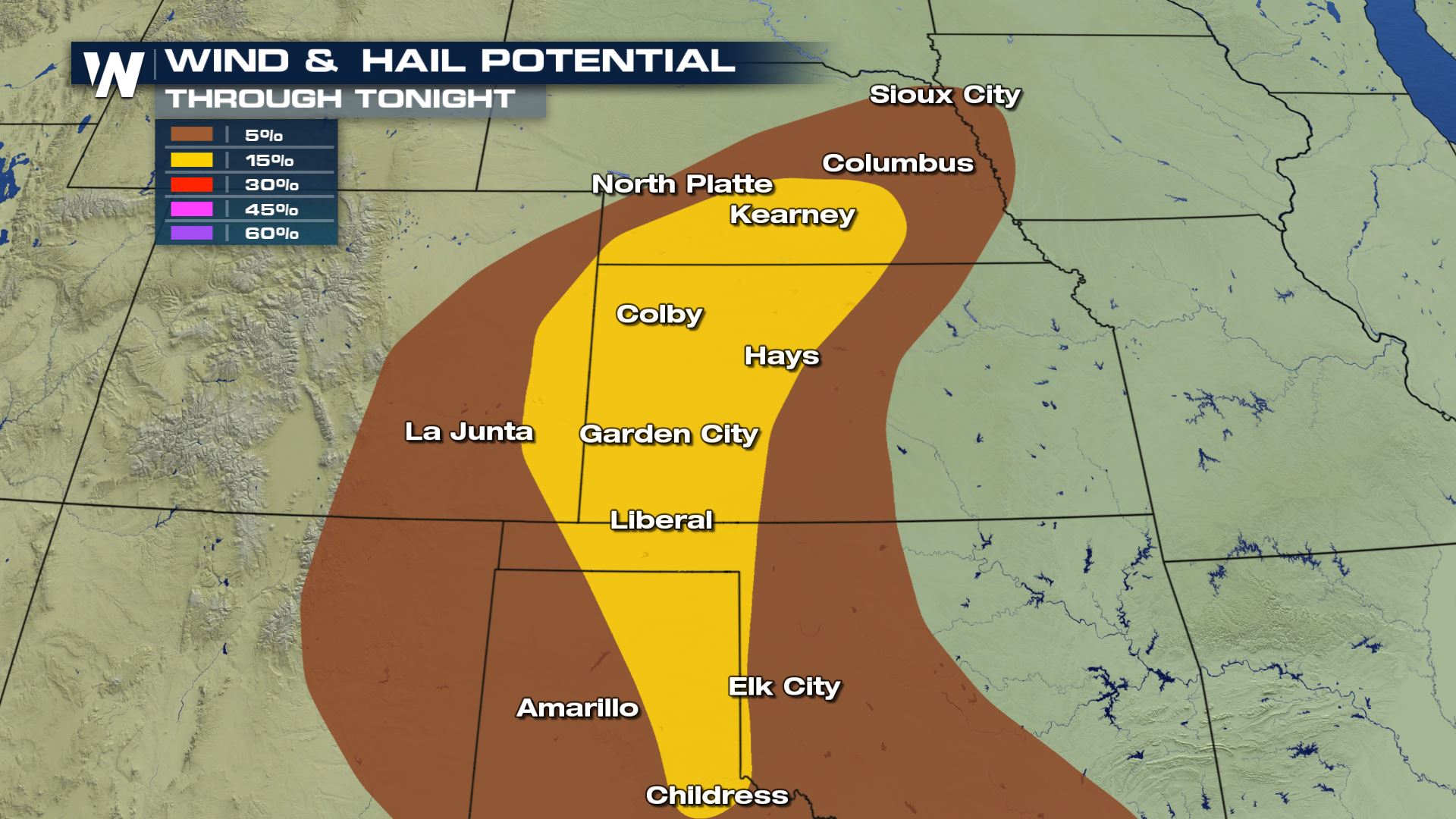 Isolated threats for damaging winds and large hail will be the main weather threats today. Some of the more scattered and discrete cells, also known as supercells, may cluster together and bring in the initial risk of very large to damaging hail. Should these cells cluster and organize, damaging wind gusts will become more significant later this evening. Up to 3" in diameter hail and wind gusts up to 80 mph are possible.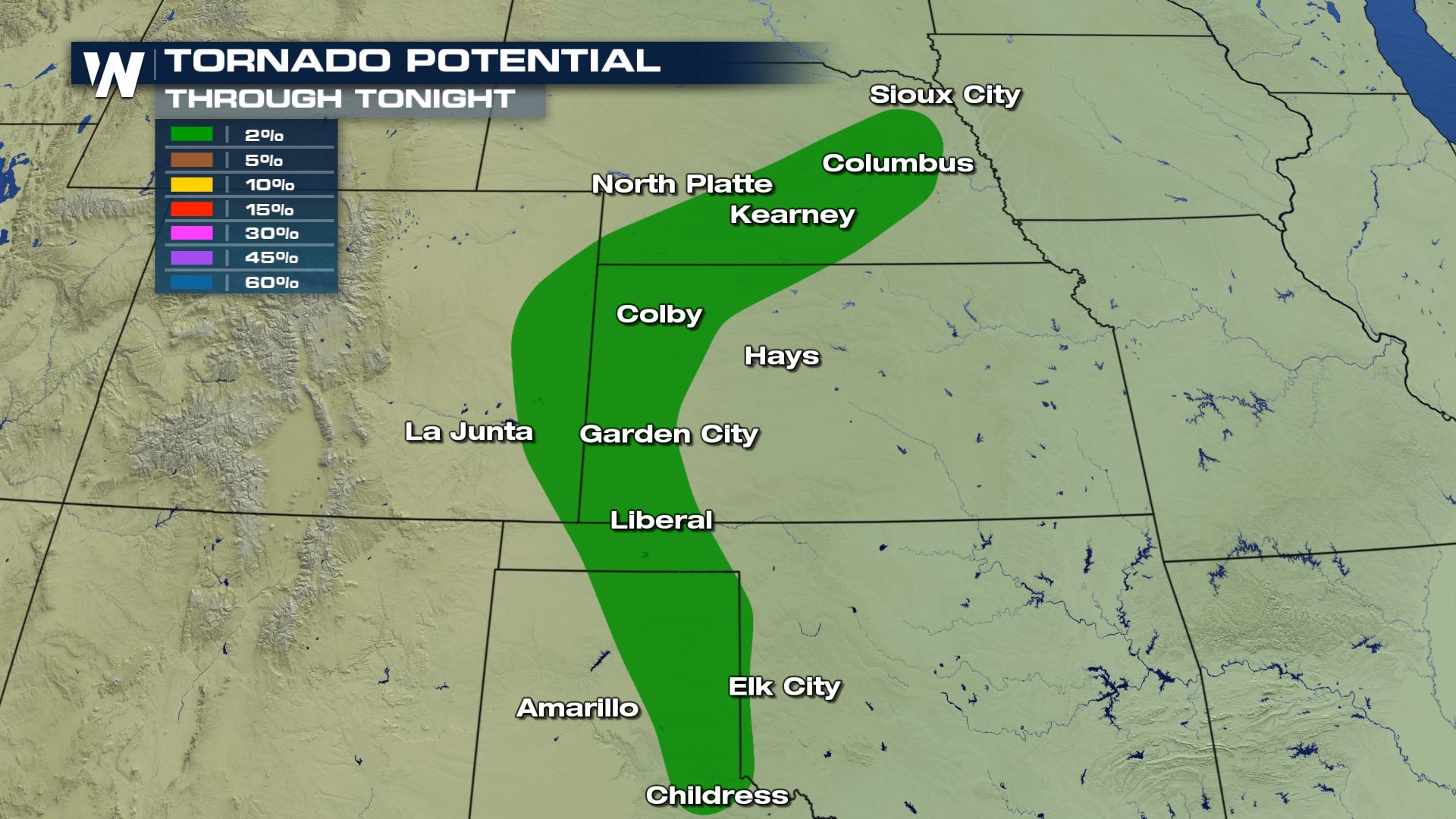 Not only are we dealing with a wind and hail threat, the tornado potential has increased as well for the areas shaded in green. This includes cities such as Kearney, Garden City, Norfolk, through Childress. The reason a brief tornado cannot be ruled out is is because low level easterly flow is helping to bring in some potential for updraft rotation, resulting in a low tornado threat.
Forecast
Ongoing supercells are more isolated but we may see some clustering of these storms that may become more organized later tonight.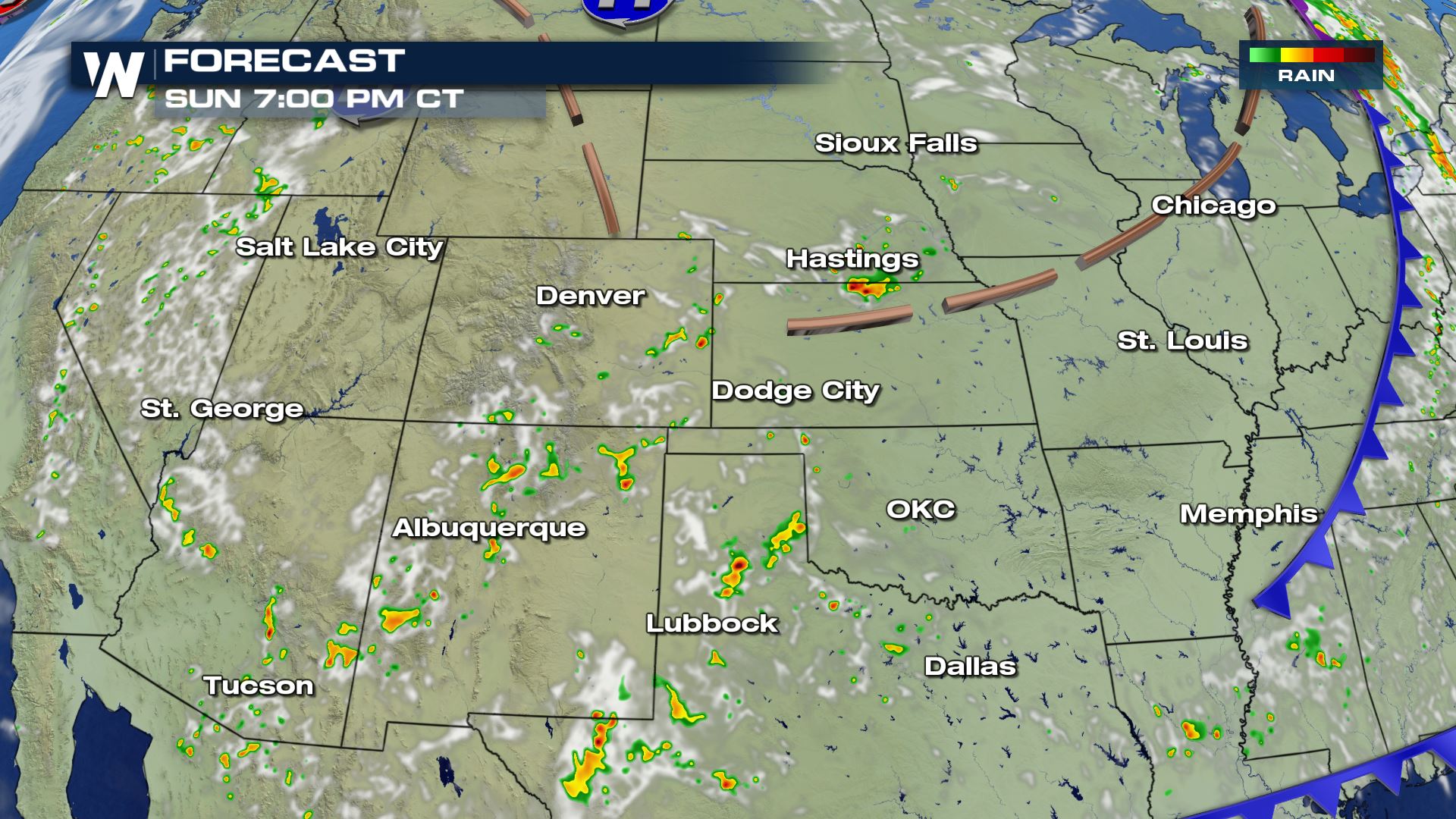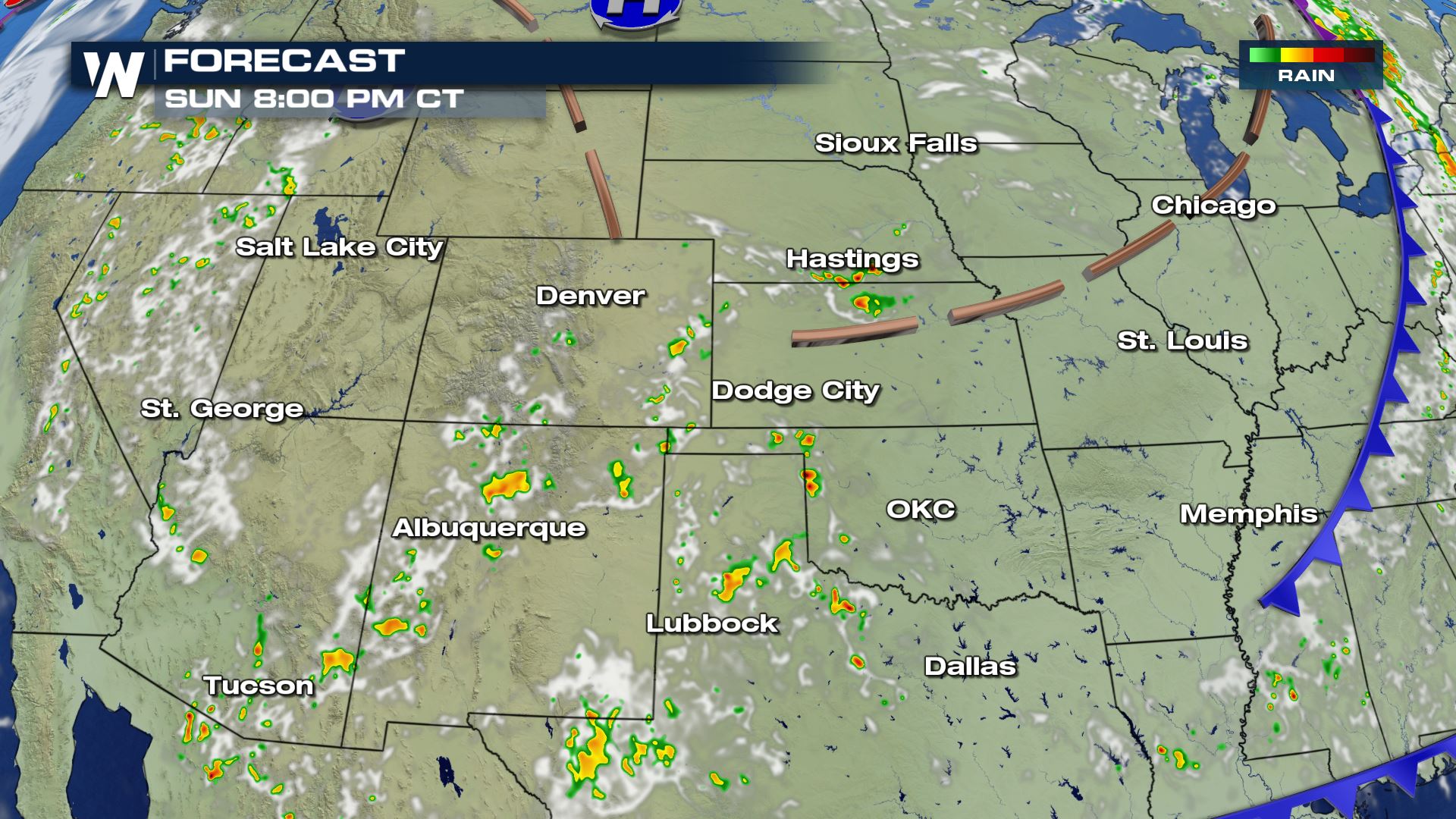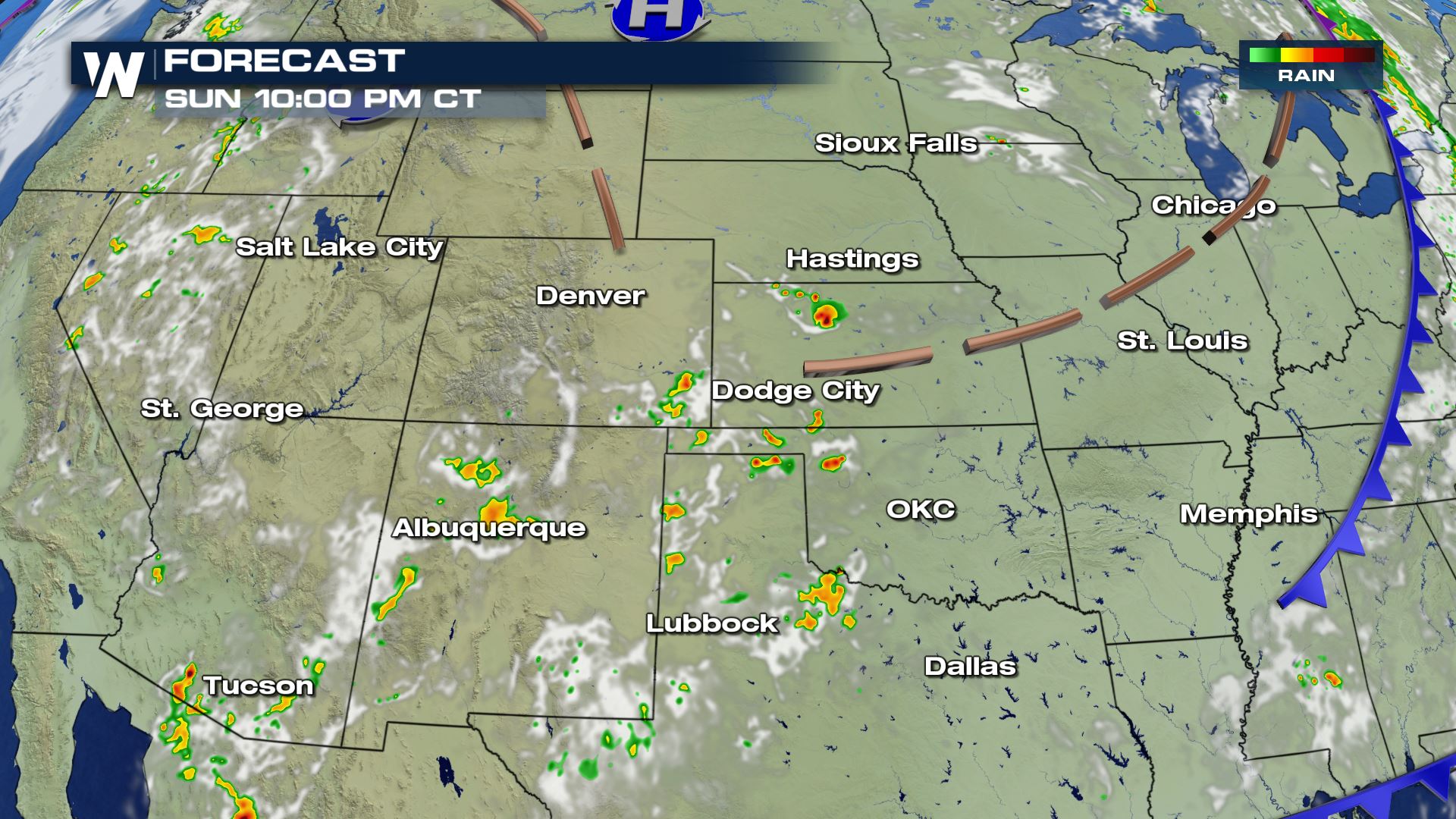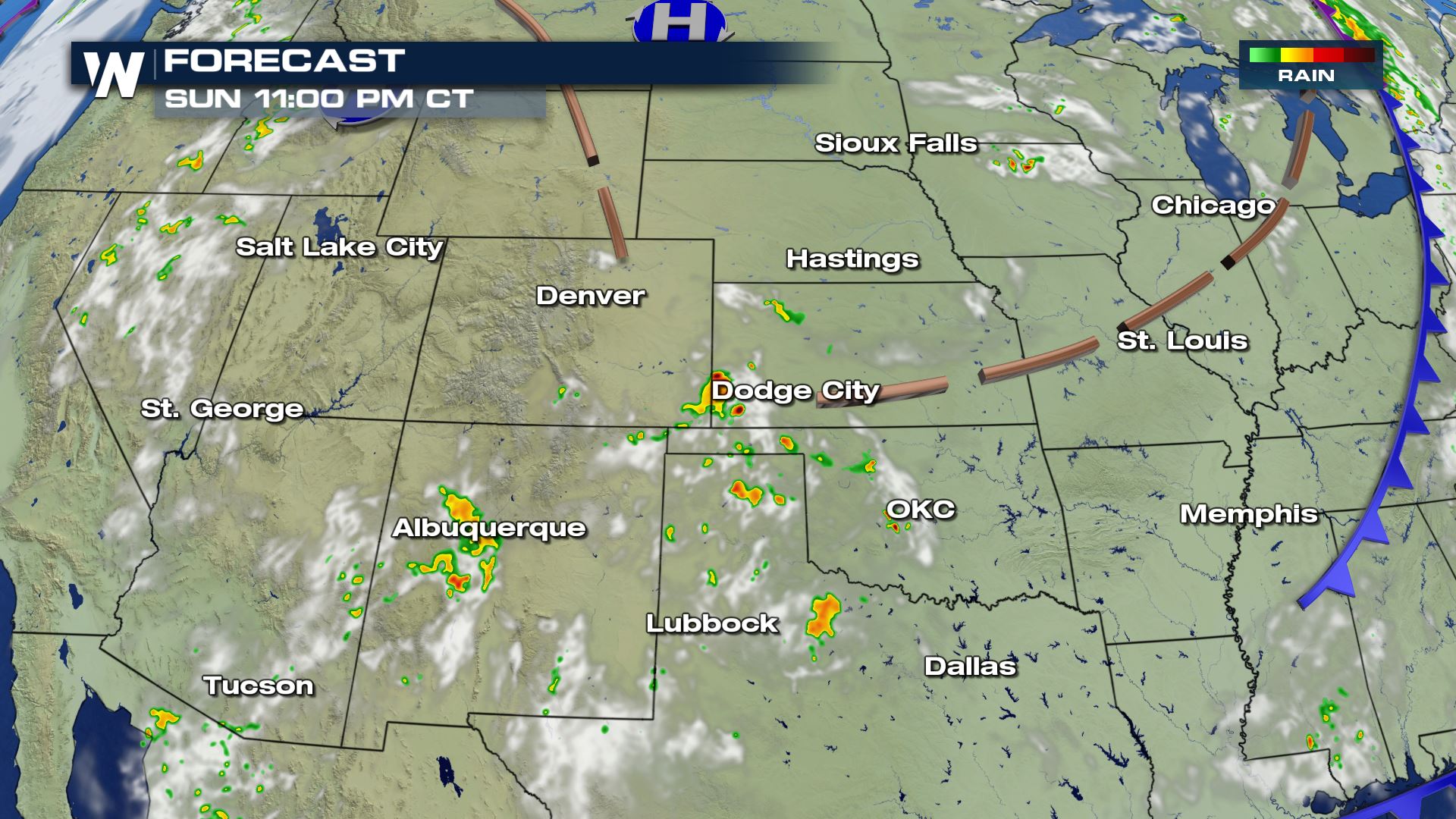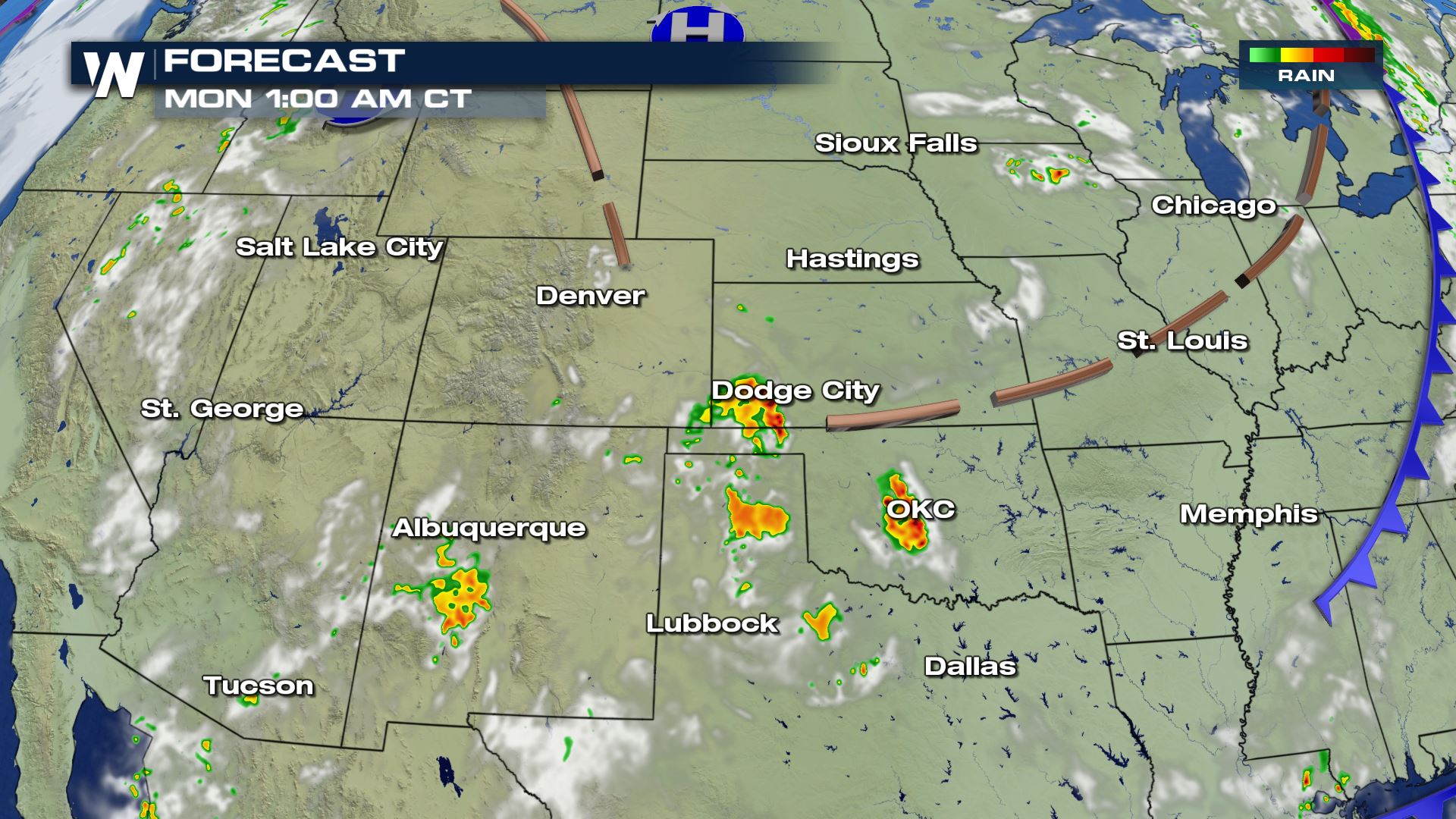 These cells move into Oklahoma overnight and could bring heavy rain to cities like Dallas by Monday morning. Keep checking with WeatherNation for more updates on Sunday and Monday's storm chances.