For the second time in a month "superfog" has lead to the closure of I-10 near New Orleans, Louisiana due to multiple accidents and dangerous driving conditions. Superfog is when water vapor condenses on smoke particles, making for an extremely dense fog that is harder to see through and more intense compared to normal fog.
Dense Fog Advisories are in place for parts of SE Louisiana and Coastal Mississippi through Thursday morning. Please slow down and use your low beams heading out the door, and be very careful when driving! The extra moisture along the coast will yield rain chances as we end the upcoming work week.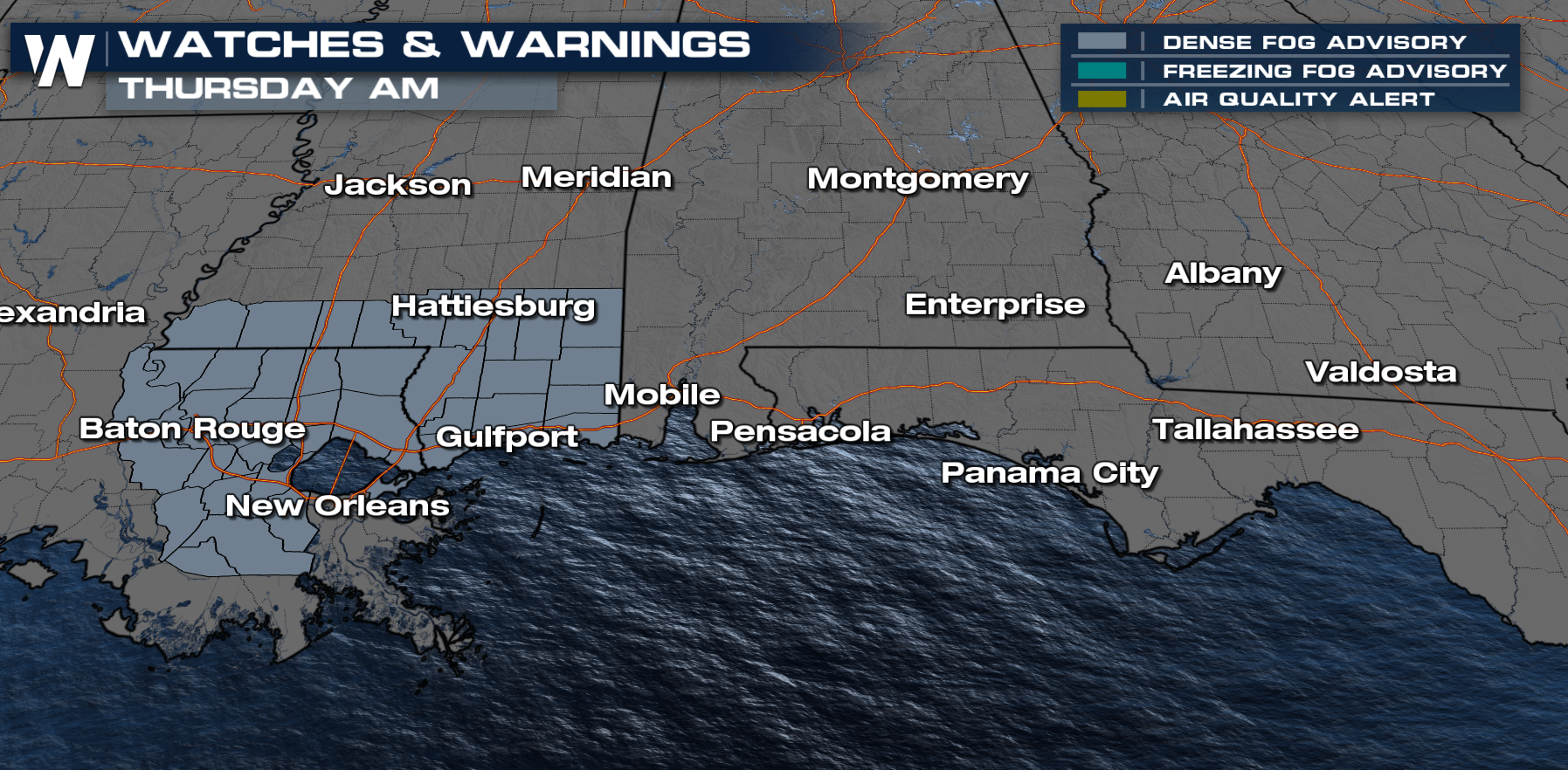 Southern Louisiana has had numerous brush fires under dry conditions the last month, producing smoke that has allowed for the superfog to form. The most dense smoke on Wednesday morning was through Baton Rouge, Hattiesburg and with several fires in southern Alabama. Visibility will drop to near zero for some locations for sunrise due to the combination of fog and smoke, so use extreme caution if you need to be out on the roads.