A swath of heavy snow will fall from Montana through Iowa into Ohio over the next few days. Winter Storm Warnings continue from the High Plains to Lake Erie. Some areas may see up to a foot of fresh snowfall.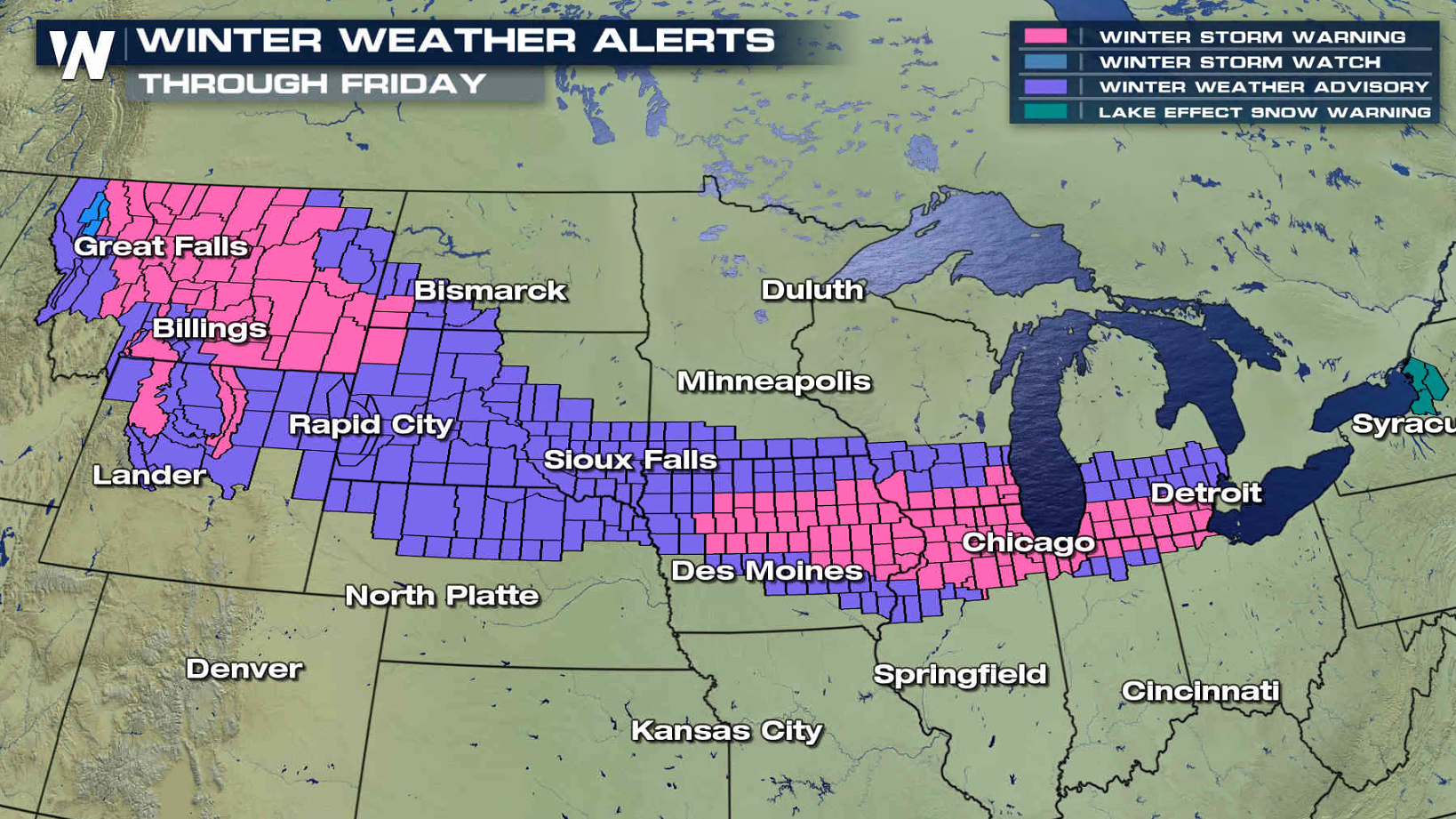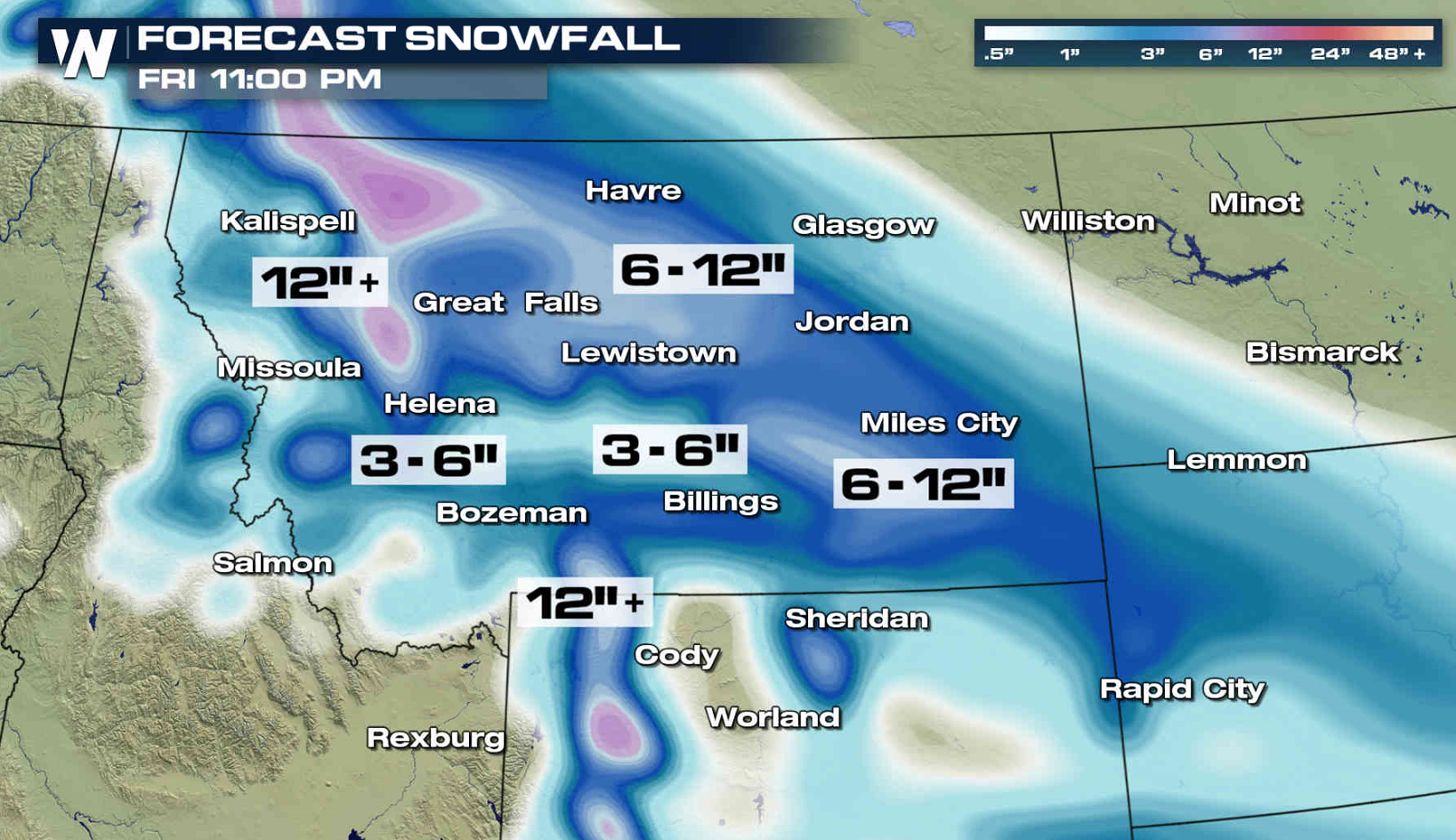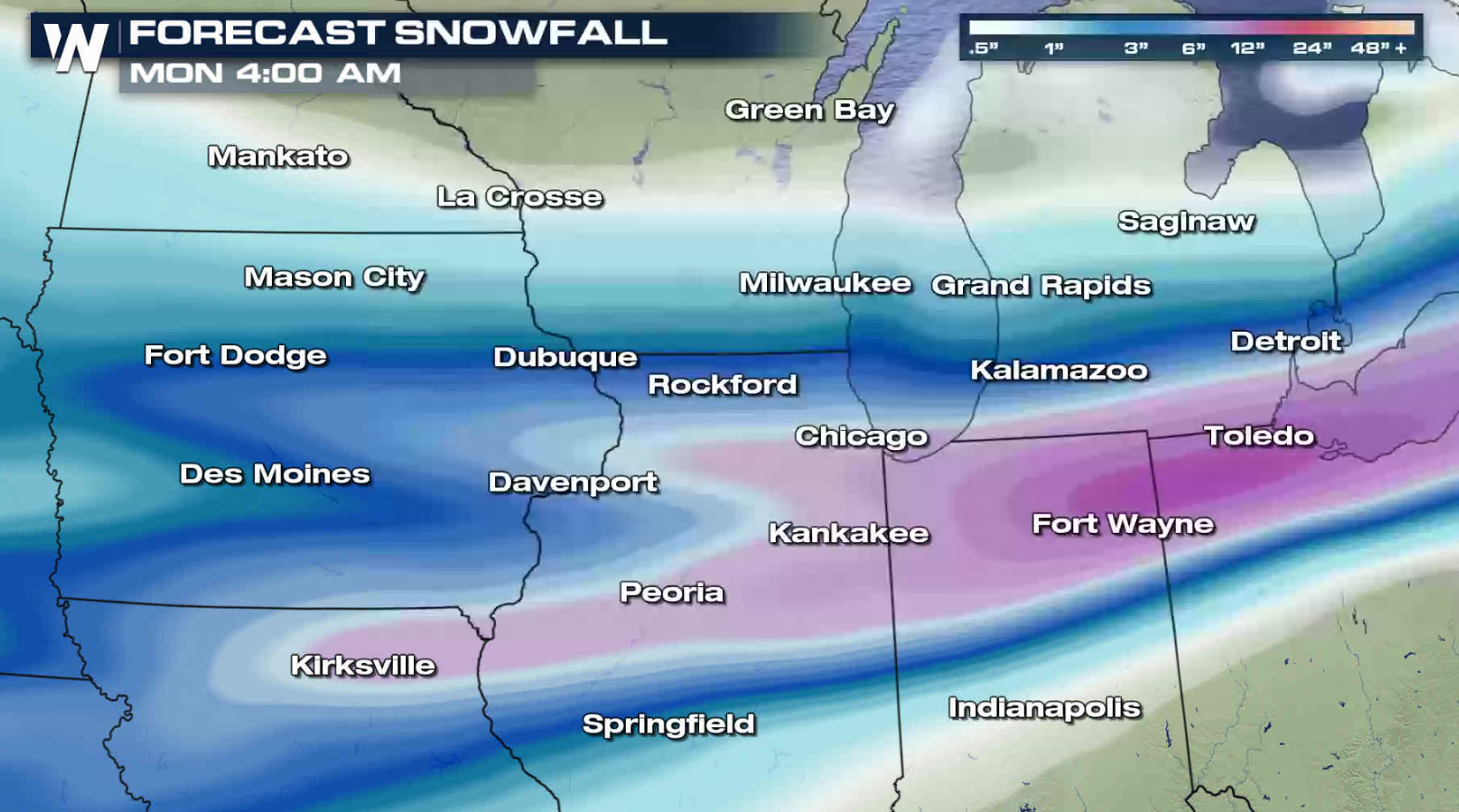 A front extends along the Rockies Mountains through the Central Plains into the Ohio Valley. A series of low pressure centers riding along the front will produce the heavy snow. Accumulations will likely continue into the weekend.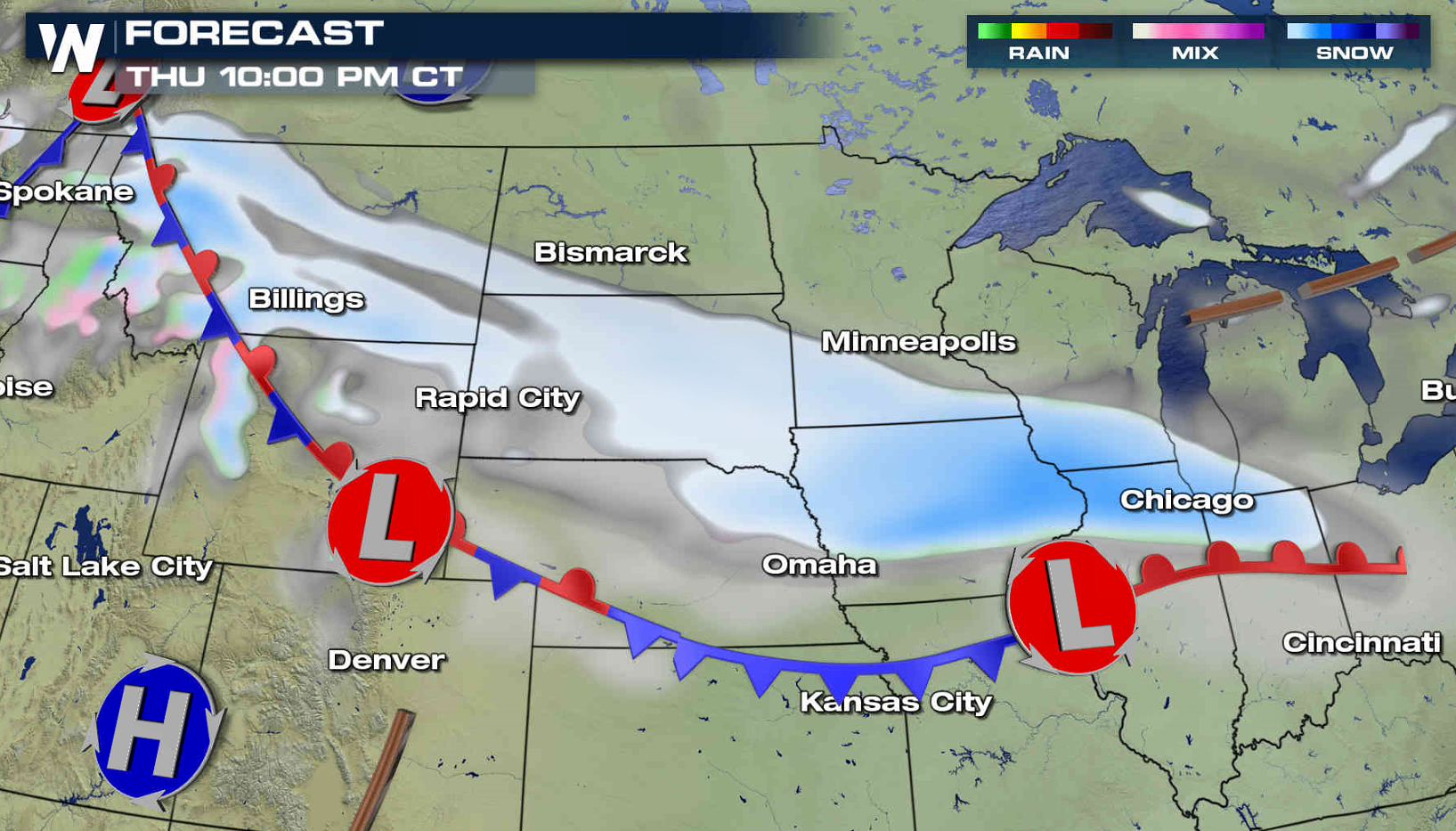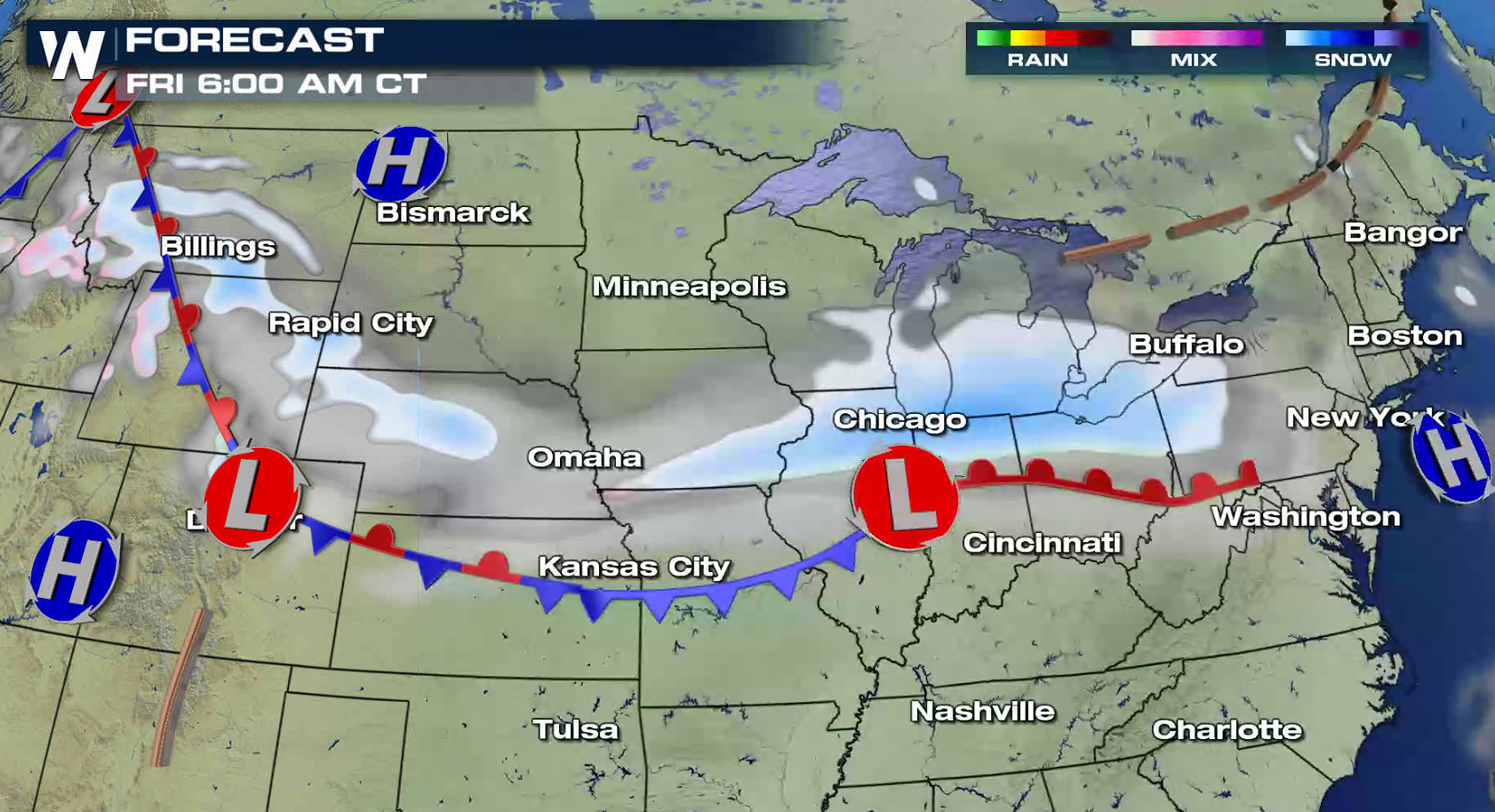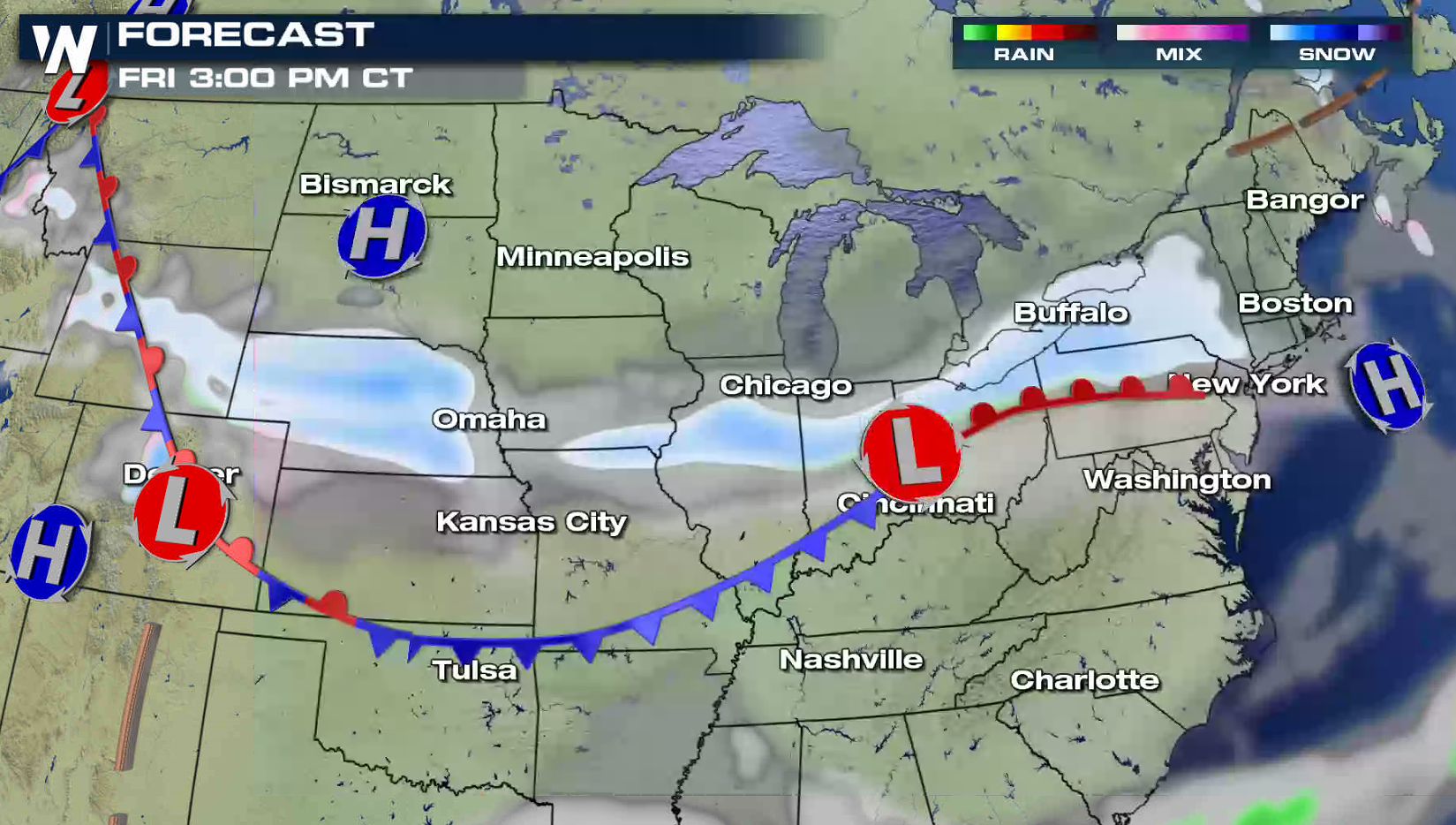 Snow will continue to fall through tonight into Friday from the Plains to the western Great Lakes. 8" to 12" are possible, especially near Lake Michigan.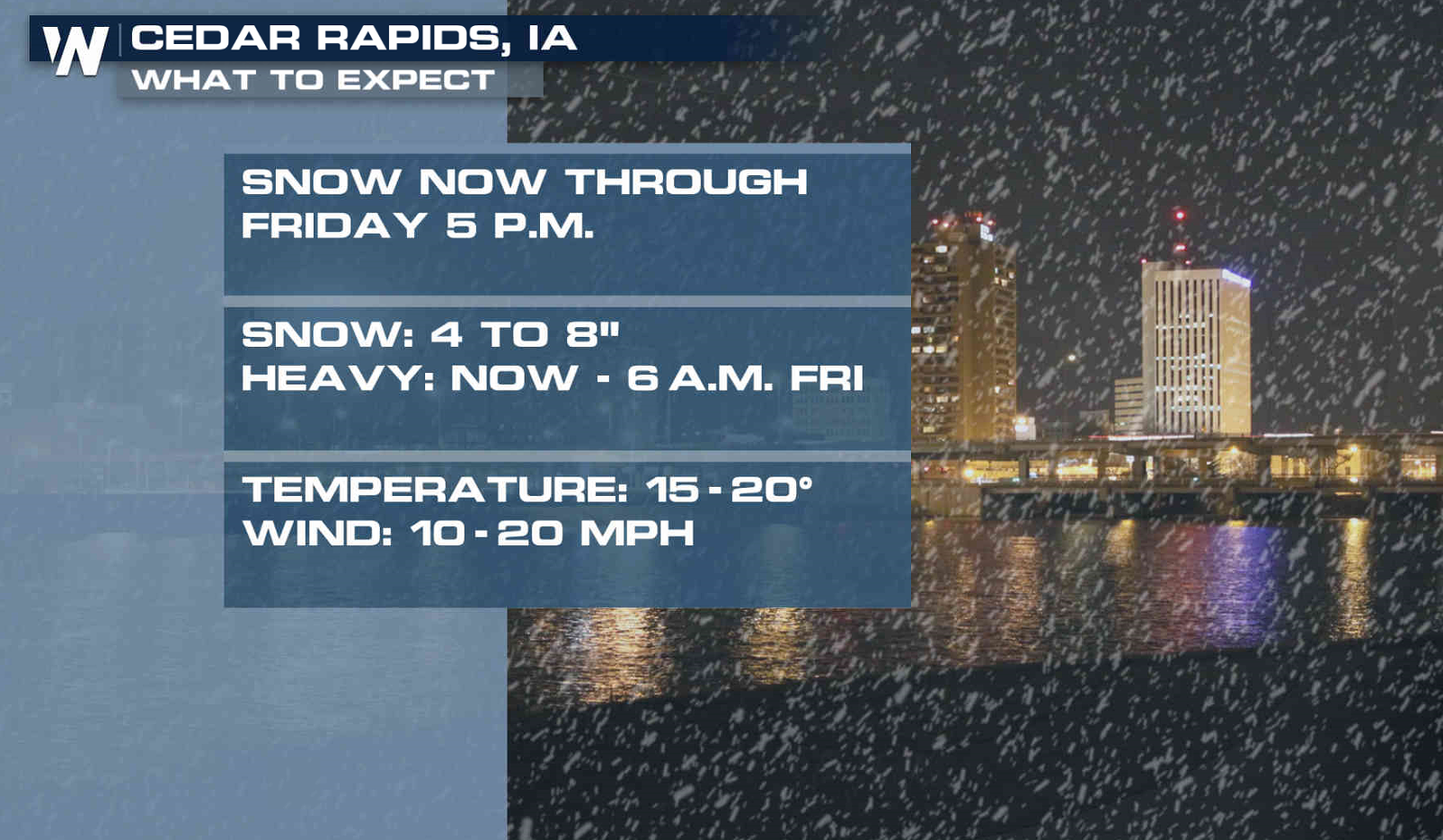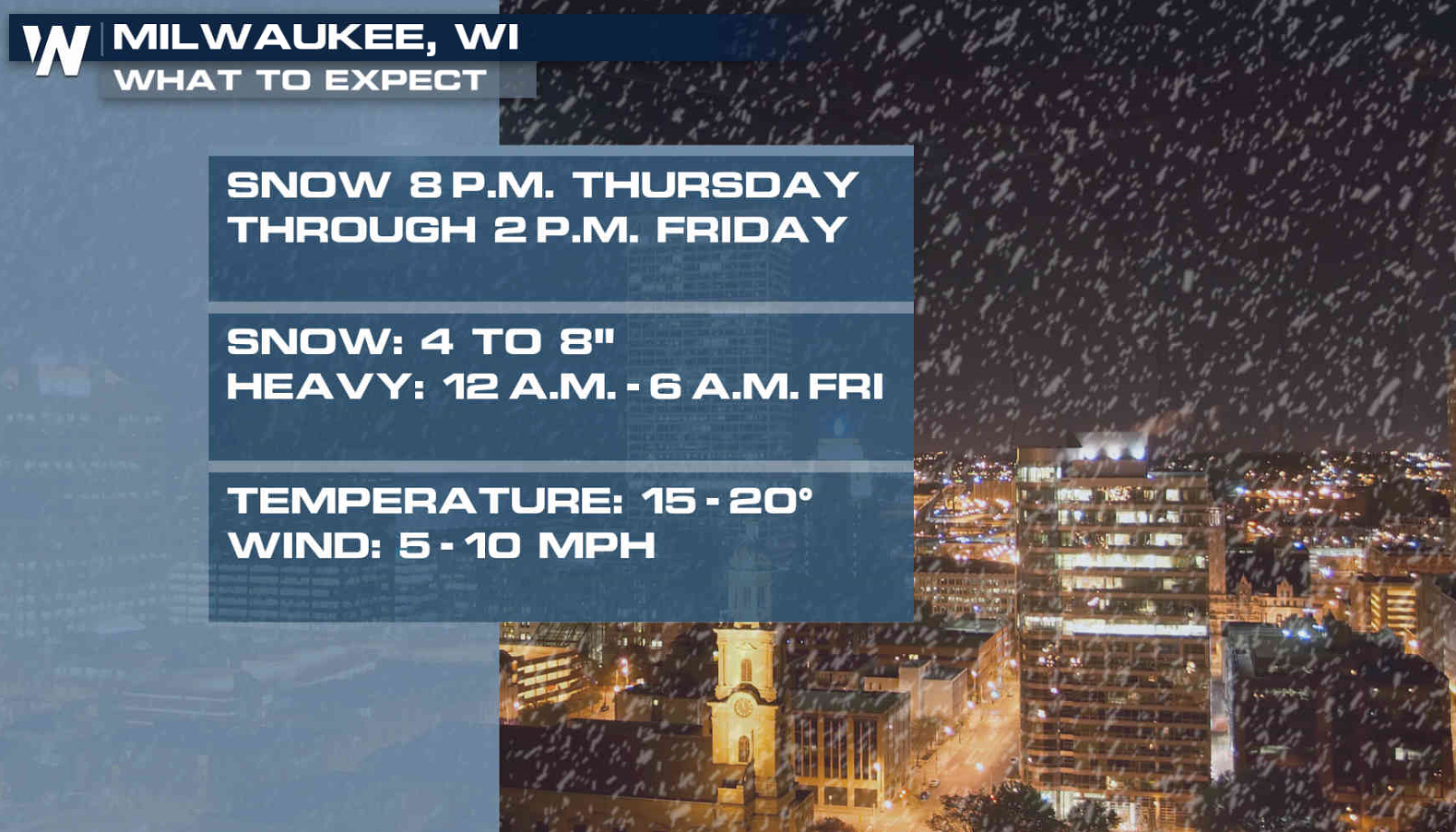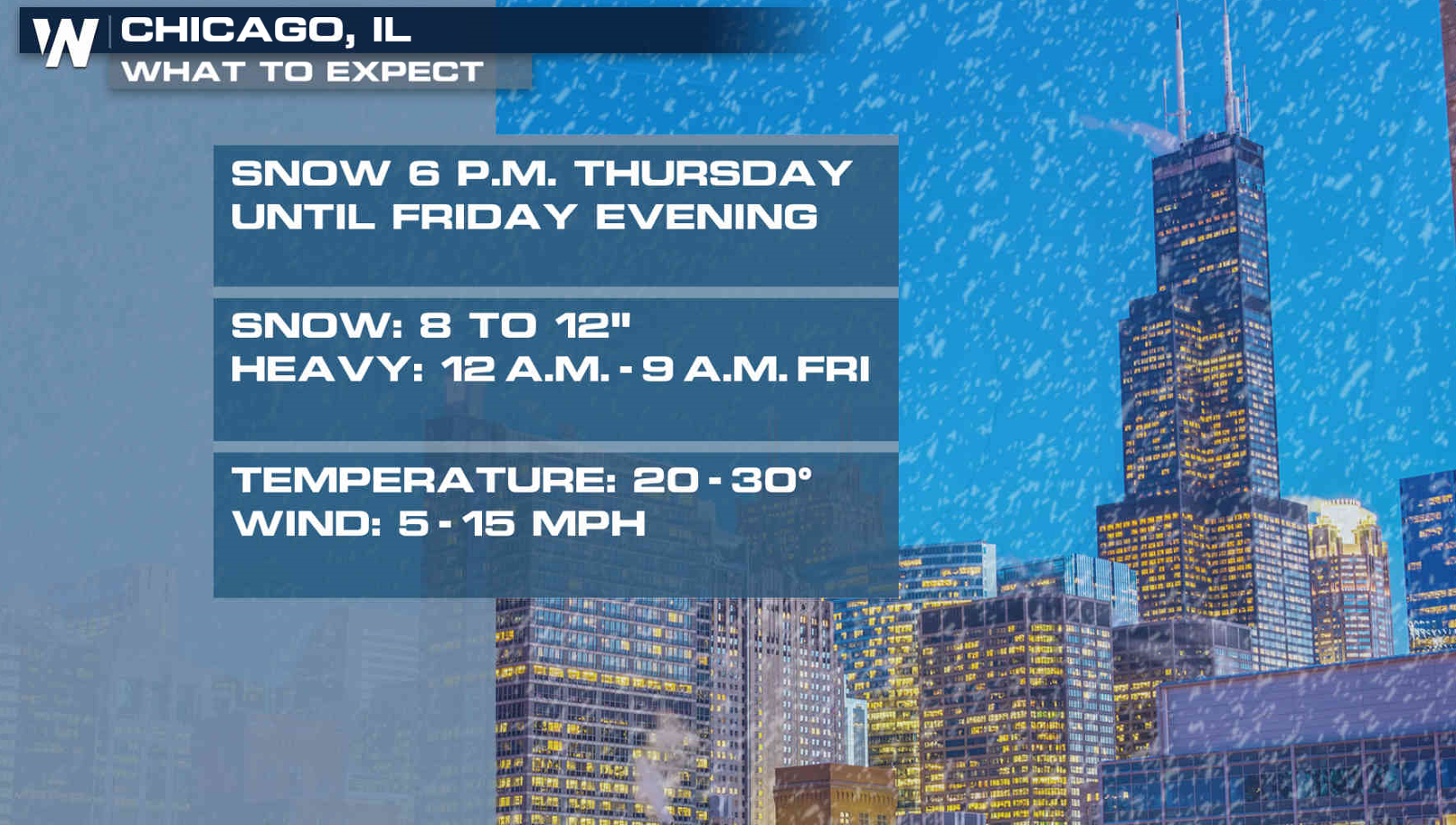 Snowfall will extend eastward to areas near Lake Erie throughout Friday. Accumulations will push into the Northeast this weekend.