Tropical Storm Sebastien became the eighteenth named storm of the 2019 Atlantic Basin Hurricane Season on Tuesday. The storm slowly strengthened throughout the week, hitting a peak of 60 mph winds as it moved eastward. A cold front moving through the Atlantic has changed the wind flow around the storm, pushing it to the east with weakening. Wind estimates are now around 50 mph.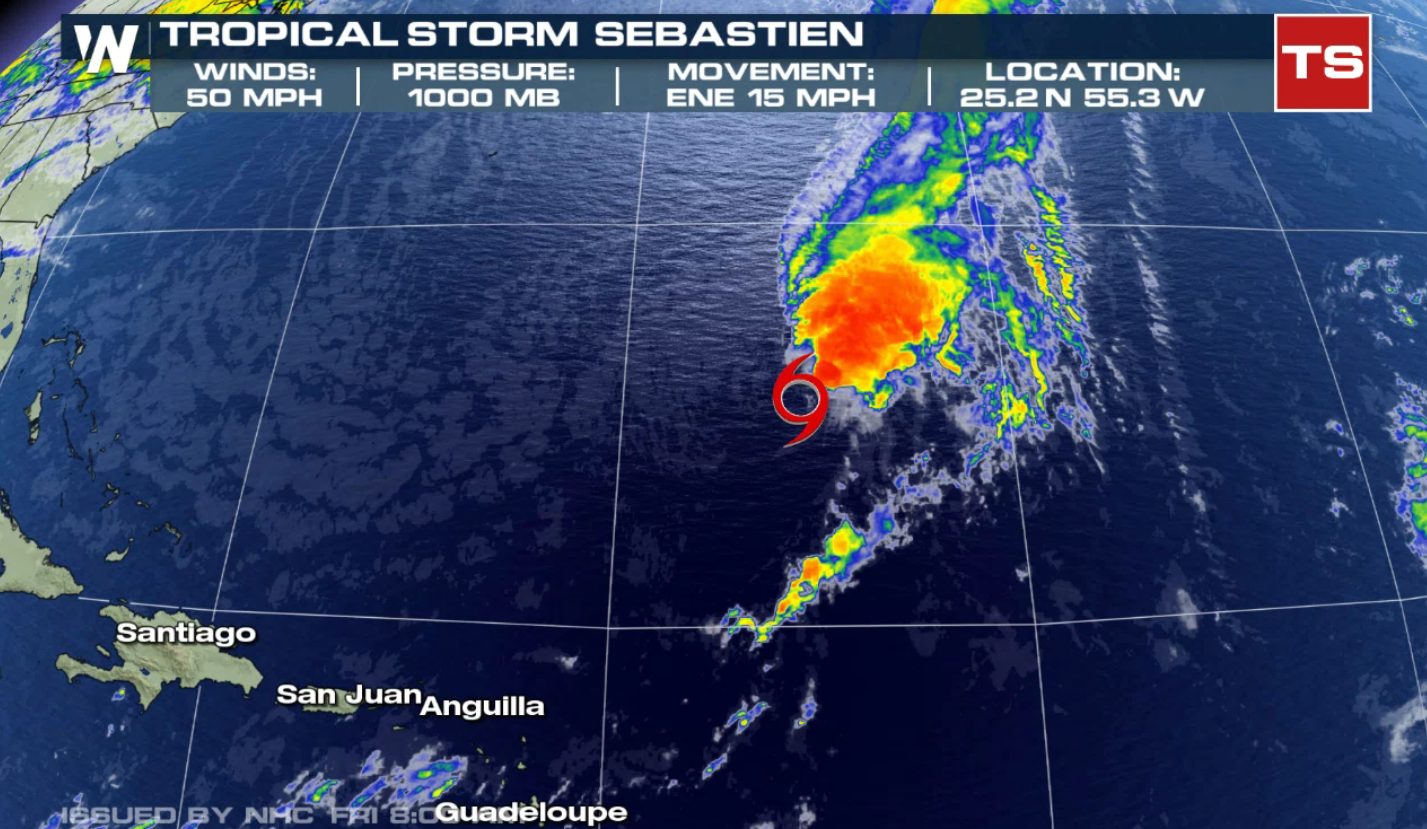 Gratefully, the storm is expected to stay out over the open waters with minimal impacts to land. A gradual increase in strength is expected, although cooler water temperatures and some dry air aloft will keep the storm under hurricane status. A front moving in from the west will likely absorb Sebastien, transitioning it to a post or extratropical cyclone on Friday.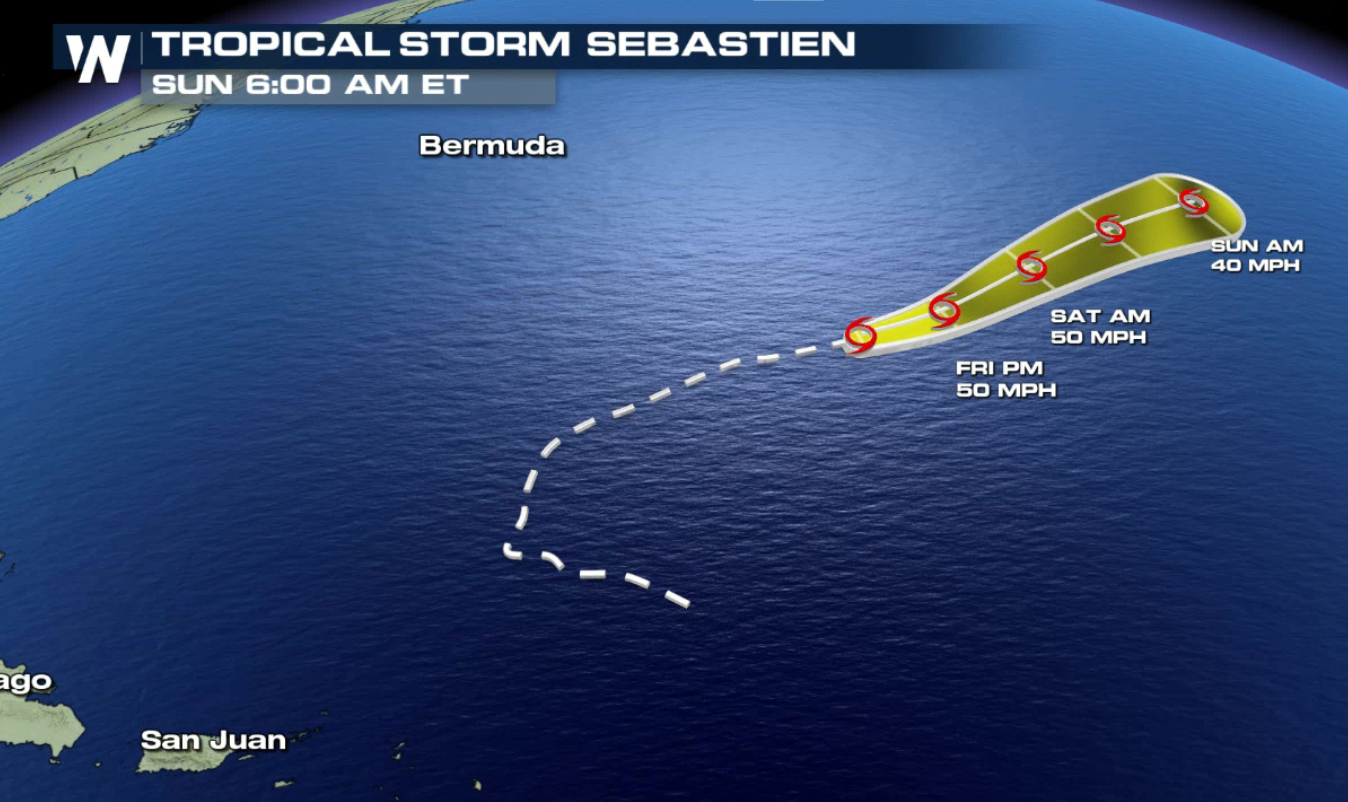 Sebastien is number 18 on the list of Atlantic names for the season. That puts 2019 well above average for the number of named storms.